Media Buying Briefing: Here's how independent agencies are using marketing mix modeling
August 7, 2023 • 7 min read
•
•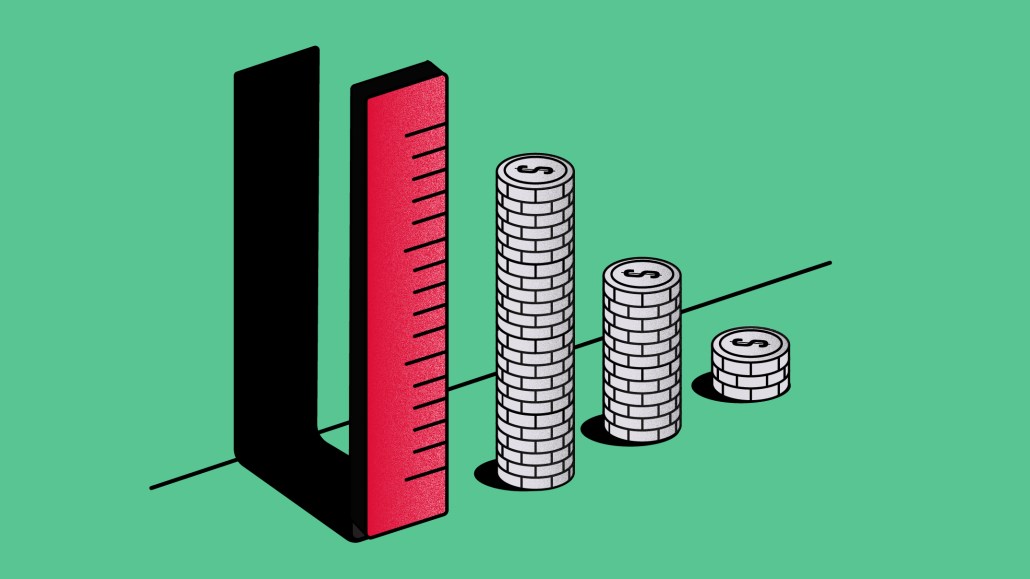 Ivy Liu
Independent agencies are hoping to stand out from the holding companies and smaller agencies by developing their measurement capabilities using marketing mix modeling — especially in this economy.
Marketing mix modeling (MMM) is a statistical approach used to look at sales and determine impact and ROI based on historical data. (Here's a full Digiday WTF on what it means).
The method helps to cut down on costs as there is increasing "economic pressure" to optimize marketing investments, said Rob Davis, president and cmo of Novus Media, who did not specify which clients are using this modeling. Marketing mix modeling also uses aggregated data over user-level data protecting it from changing privacy legislation.
"It's just putting more pressure on proving the value of what you're spending, so it's just so that pressure kind of is always there — but I think it's really heated up post-COVID," Davis told Digiday. "If you really want to understand incrementality, you really have to do an MMM."
Marketers' ability to identify incremental sales — and ability to evaluate media and retail channels holistically is driving marketing mix modeling, according to research last month from firm WARC and Amazon Ads that analyzed MMM and retail case studies. The research further showed that consumers use more than 20 channels on average to interact with brands now, and 56% of U.S. marketers work with five or more retail media networks.
Here is a look at agencies' different strategies in measurement.
Novus Media
For the last year, Novus has been using MMM and tweaking the models to build scenario planning tools for clients based on aggregate data of the same industry or category. Results cost less and take days to generate — over months or even a year — compared to larger holding companies, Davis argued.
"It's either a couple of thousand [dollars] or it's free, depending on what our scope is," Davis said. "We feel like it's 80% [accurate], which is good for 10% of the time and cost. So a lot of clients really sparked to that saying, 'Hey, good enough.' And it's just it's a different way of looking at it."
One client that Davis declined to name saw a 19% return on ad spending improvement with the same budget by changing the allocation of money. "That's a lot… for not doing anything other than just moving stuff around. But we moved around in the right places and in the right ways, and to the right degree. That's kind of the dream," Davis added.
Exverus Media
Exverus Media noted the challenges of getting cross-channel media measurement as consumer tracking data becomes more difficult to get. As a result, Charles Lai, data and analytics specialist at Exverus, said the firm relies on top-down measurement solutions like marketing mix modeling and other digital tracking solutions that can bypass walled gardens.
"These solutions enable holistic measurement of omnichannel media campaigns for our clients," Lai said. "We are currently leveraging marketing mix modeling data for both media planning and sales measurement. We use MMM's forecasting and optimization capabilities to guide our media planning efforts and rely on MMM to measure the sales contribution and ROI of our media campaigns as well."
Lai believes the agency needs to balance these newer technologies with vetted data sources and measurement tools. Some agencies can be either "too quick to jump on the latest un-tested fad" or do not update their toolkits consistently, Lai added.
Media.Monks
Media.Monks emphasized that ROI is "incremental uplift divided by cost, with uplift measured in financial terms, like revenue, profit, customer lifetime value" said Michael Cross, its global evp of measurement. The agency approach to measurement is centered around techniques for measuring incremental media uplift against business performance, which takes only days to get measurements. The results are used to plan media, which is also not bound by "big agency deals and not chasing the highest margins on certain channels," Cross added.
"ROI is the ultimate modern metric for media planning," Cross said. "Independent agencies are best suited to deliver this, as they are generally not bound by the traditional structure of buying around the outdated metrics, [like engagement or reach and other vanity metrics]."
Mosaic
Dave Wilkinson, vp of integrated planning and measurement/analytics at Mosaic, similarly discussed the focus on speed and efficiency of the agency's audience and business scenario planning. Depending on the client, those measurements could be sales life for commerce clients, for instance, or trial and initial purchase for retail demo and sampling clients. Mosaic analytics team and quantitative planners leverage syndicated sales data platforms, such as IRI or Nielsen, and other audience platforms, like MRI and Mintel. They develop profiles of the target audience and their media consumption behaviors to identify the touchpoints they need.
"While not as rigorous as MMMs, trend analysis can be completed very quickly and used to optimize investments in the next campaign at a fraction of the cost of MMMs," Wilkinson said.
Leveraging MMM tools may not be the right fit for every agency. Wilkinson said they use historical sales data to project sales over a campaign window – when it is usually available four weeks after the campaign. This is then used to map actual sales against their projections, and the difference between actual and projected is used to estimate the program lift. They aggregate KPIs across all tactics to estimate ROI, calculated by comparing the impact of the program in business sales value or estimated value from perception lift, then divide by total investment.
Limitations
Wilkinson pointed out that MMM has limitations — it can take a long time and get expensive, if going the traditional route with an analytics company. Other agencies that spoke to Digiday also noted that some models can be slow to update and do not consider things that are beyond marketers' control or factors in what drives consumer behavior.
"Rarely will all client media investments be included in MMMs and no competitive spend — these gaps in media spend increase MMM margin of error," Wilkinson said. "Given the speed at which marketing programs need to be planned, executed and optimized, at Mosaic, we prefer lighter weight, quicker turn trend analyses."
MMM depends on the data available to agencies and the competition around leasing it — so mid-sized and large independents may have an advantage here. Holding companies might have a hard time leasing other data as they are seen as competitors, and they typically have in-house MMM doing the actual modeling. The smaller agencies may not have the resources or leverage to develop their own approach, Davis explained.
"You're either too big, and you're seen as competition — or you're too small, where you don't have the kind of leverage to be able to do the adaptation of those curves that's required," Davis said.
Color by numbers
It looks like improved economic conditions in recent months are starting to strengthen digital ad spending, especially in retail media and paid search, according to marketing platform Skai's Q2 2023 Trends Report. Skai analyzed around $9 billion in ad spend over five quarters, with more than 3,000 advertiser and agency accounts from 40 vertical industries. Some highlights:
Year-over-year spending grew 35% for retail media, up 30% from Q1.
Year-over-year cost-per-click in retail media and paid search are approaching zero. The higher conversion rate for both in H1 allowed CPC increases without negatively affecting ROAS.
Overall social spending was down, but some segments saw year-over-year growth compared to Q2 2022. Video ads grew 12%, while Instagram ads and Awareness & Engagement campaign objectives were up 5% in the last year.
Takeoff & landing
Publicis Media U.S. hired Veronica Appleton as the new svp of diversity, equity and inclusion, reporting to Brian Berg, chief talent officer.
Full-service agency Comprise hired James Royer to as director of its integrated marketing group.
Dentsu and its customer experience management company Merkle partnered with Salesforce to offer its AI solution Merkle GenCX to marketing and commerce organizations with Salesforce Einstein GPT.
Independent agency H/L joined forces with adtech platform Nexxen, focusing on bridging linear and digital in the CTV space and improving local-level measurement.
Customer data platform Lytics launched Vault, a customer data compliance hub that offers control over customer data and risk management for data compliance and privacy.
Streaming company Loop Media and Microsoft Advertising created a new inventory category for SSP partnerships called CTV Out of Home.
Direct quote
"To succeed, businesses must strike a balance between AI and a human touch, investing in diverse training data, monitoring AI for bias and involving human oversight to uphold ethical and inclusive standards."

— Saurabh Daga, disruptor analyst at GlobalData, about how companies will become AI specialists.
Speed reading
I covered a study exploring some concerns that agencies have in trusting generative AI.
Krystal Scanlon wrote about X seeking a new head of brand safety.
Ronan Shields and Seb Joseph reported that former MediaMath employees remain uncompensated after the company's bankruptcy filing.
https://staging.digiday.com/?p=513400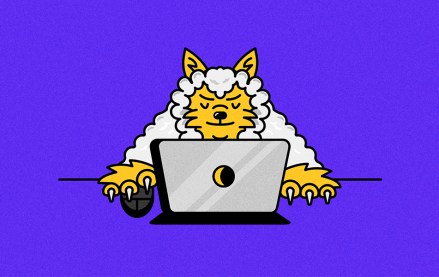 August 17, 2023 • 4 min read
•
•
This week, Exverus Media and meat company John Soules Foods launched their first AI chatbot to generate personalized recipes for shoppers — but how safe are consumer apps like this?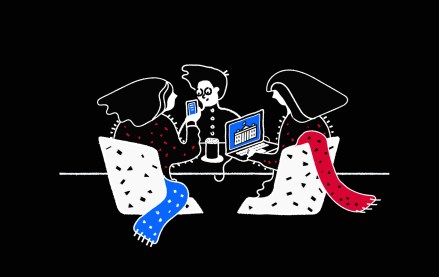 August 17, 2023 • 4 min read
•
•
The Social Media Trust Tracker studied the world of social media, finding a growing trust gap among its users along age and generational lines. Is this a boon or a warning for political advertisers?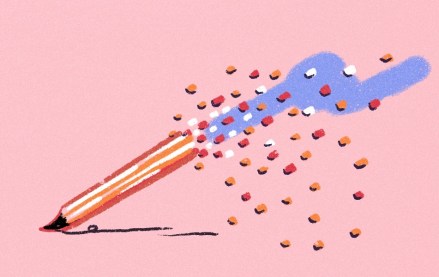 August 16, 2023 • 5 min read
•
•
Some marketers say it's hard to sift through the noise when vetting potential AI vendors. Others are finding success with internal tools — while proceeding with caution.