Former employees remain uncompensated after MediaMath's bankruptcy filing
August 2, 2023 • 7 min read
Ivy Liu
John (pseudonym) has endured a tumultuous month. It started on a Friday, four weeks ago, when he started his day as an employee at MediaMath, only to find himself unexpectedly unemployed by the day's end.
Long-running speculation as to MediaMath finding a third party to bail its investors out of trouble intensified in the weeks running up to its bankruptcy order with sources telling Digiday sales negotiations broke down.
Just hours later, the approximate 300 people that formed MediaMath's workforce were informed of the news, unleashing a Pandora's Box of misfortune upon those that placed their trust in management and investors.
For John, the sudden job loss left him uncertain about his future prospects. However, luck was on his side, as he started a new role shortly earlier this month, alleviating some of his immediate worries.
But John remains troubled and frustrated as he is owed tens of thousands of pounds by MediaMath in total remuneration and is uncertain whether he will ever recover the full amount if any at all.
"It's disgraceful," said John.
His frustrations are unsurprising, given the industry's well-established habit of sidestepping accountability when faced with the consequences of their actions.
However, these grievances seldom see the light of day in publicized discussions. Instead, attention tends to be directed toward the ad tech vendors and publishers who risk financial losses when a debtor company goes bankrupt.
The fallout from MediaMath follows a similar pattern, with subsequent headlines paying scant attention to the fate of the individuals involved.
U.K. workers left seeking statutory compensation
Many find themselves out of pocket, while former U.K.-based employees are left seeking recompense from the taxpayer after the June 30 bombshell of MediaMath's winding up order.
Sources claimed mixed messages from management had led to (ultimately, dashed) expectations of receiving the full amounts owed to them, including compensation for expenses incurred, and contracted vacation entitlement.
"Senior executives had told us they had approved expense payments and end-of-month salary payments, and that we would be paid on July 25," said one former U.K. MediaMath employee who requested anonymity.
"But a few days later, a follow-up was sent to say that we're not getting anything paid [by MediaMath], and that 'I'm really sorry, it's just out of our hands it's with [the liquidators] FTI Consulting now.'"
A July 7 letter seen by Digiday and attributed to Viktor Zawadzki MediaMath, the former EMEA GM for MediaMath noted how former U.K. employees were "entitled" to their contracted, and statutory provisions. Although, one former downbeat MediaMath staffer added, "Some of us thought it meant we were going to get paid, as in our human heads we thought 'entitled to' meant we'd actually get paid."
Zawadzki did not respond to Digiday's attempts to confirm he authored such a communication to for MediaMath staff. Meanwhile, FTI Consulting declined to comment upon Digiday's request for comment on the bankruptcy proceedings.
Instead, employees, there are consulting with early July documents shared with them by liquidators detailing their rights, including how to claim payments from the U.K.'s Redundancy Payments Service (RPS) with the reality that few will receive their recompense.
Pennies on the £
A statement from Lewis Silkin's U.K. employment specialists shared with Digiday doesn't hold out much hope for the ad tech company's former staffers there.
"In practice, most employees recover money due (or at least some of it) by applying to the Insolvency Service, a Government agency sponsored by BEIS which makes payments from the National Insurance Fund," read Lews Silkins' statement to Digiday. "But these payments are limited and capped at a low level," continued the statement which went on to detail how no more than eight weeks of payment arrears are covered.
While U.K. employees are normally deemed "preferential creditors" communications between FTI Consulting and former employees there have led sources to believe they'll receive a small percentage of what they are owed.
You've got huge companies being paid over the likes of a junior… it's shocking
Subsequent documentation shared between FTI Consulting and the U.K. workforce demonstrated the scale of the losses individuals there will likely incur with "Employee Creditors" owed in excess of £1.2 million ($1.55 million).
"You've got these huge multinational companies that are being paid over the likes of a junior that has paid £500 in expenses just because they were told to travel to MediaCom Manchester on the Wednesday before it all closed," added another source. "It's kind of shocking really."
The ad tech industry, like many others, has certain areas that operate like a rigged game, where the vulnerable bear the brunt of unfavorable outcomes. In these environments, the likes of MediaMath employees draw the short straw.
Publishers, in particular, can relate to this feeling all too well.
When ad tech vendors face financial troubles, the money owed to those businesses also tends to vanish into thin air.
MediaMath's case is no exception.
As things went awry, numerous ad tech companies were left with unpaid IOUs, desperately trying to trace the company that owed them money.
Publishers had genuine reasons to worry that they might have to foot the bill. The concern arose because MediaMath owed money to several ad tech vendors, and those same vendors could ask the publishers to return the money they were previously paid for the ad space that MediaMath failed to fully compensate for.
Sequential liability
It's incredibly frustrating for publishers, but unfortunately, it's legal due to a concept called "sequential liability." This means those ad tech vendors can ask the publishers to give back the money they received for those ads since MediaMath didn't fulfill its financial obligations.
"When the news broke that MediaMath had filed for bankruptcy I asked my team to look at how much spend was coming from the company because I was worried about sequential liability," said the head of digital at a publisher, who exchanged anonymity for candor on the matter. "Luckily for us, we weren't as exposed to MediaMath as first thought. It wasn't buying much from us."
Other publishers weren't as lucky, and they must now depend on whether ad tech bosses are in a financial position to be charitable or not.
Thankfully, some ad tech companies with deep pockets and healthy financial reserves have been willing to absorb the costs of MediaMath's downfall to help publishers.
Companies like Media.net, Ogury, Teads, GumGum, and Index Exchange decided not to pursue the money they were owed by publishers. Others, like Sonobi, took a partial hit, offering to defer 50% of what publishers owed them for May and June. All of them can afford to take a hit now to maintain good relationships and reputation in the industry.
However, for smaller or financially struggling ad tech companies, it's a whole different ball game. They might genuinely want to be charitable and help out the publishers, but if they can't afford it, it's game over. And, of course, there are always those that make more straightforward business decisions. This adds nuance to the reasons why companies like Xandr have chosen to go after clawbacks to recoup the money MediaMath owed them.
It's a tough situation, where some companies have the means to be benevolent while others simply can't.
"Publishers were asking us if we were going to pay them in the hours after it was revealed that MediaMath had filed for bankruptcy," said GumGum's evp Adam Schenkel. "We decided that we were going to support our partners. It's not fair for us to insist they pay us money given it was our choice that exposed their business to risk. But we had to be clear on the financial impact."
It's not fair for us to insist they pay us, our choice exposed their business
The subtext being that this benevolence had a credit limit.
"We had some exposure to MediaMath that wasn't as big as some of the worst affected companies but was still meaningful for a business like ours," said Benjamin Lanfry, chief supply officer, at Ogury. "After some internal discussions we decided to absorb the losses from MediaMath instead of seeking those payments from publishers. We saw it as an investment."
The MediaMath crisis serves as a reminder that during such times, outcomes are often unfair, and it's not necessarily the most deserving or genuinely good-hearted who emerge successful. Many ad executives, like ghosts in the wind, found themselves chasing unpaid debts due to MediaMath's stumble, affecting publishers and employees who rightfully worried about bearing the brunt of the financial mess. In the ad tech industry, even those who fulfill their obligations and provide valuable expertise may not be exempt from such hardships.
https://staging.digiday.com/?p=513337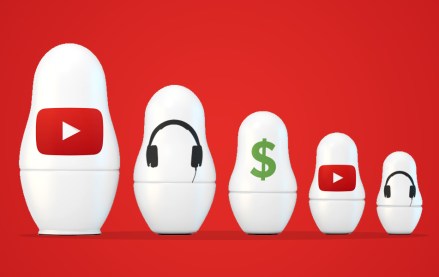 August 17, 2023 • 3 min read
Adalytics Research asks, 'Are YouTube advertisers inadvertently harvesting data from millions of children?'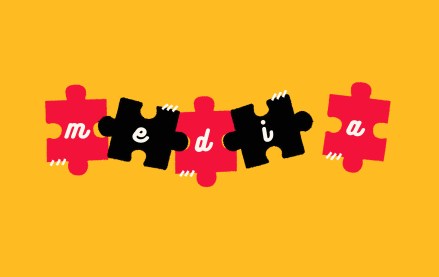 August 17, 2023 • 10 min read
Publishers' Q2 earnings reveal digital advertising is still in a tight spot, but digital subscriptions are picking up steam.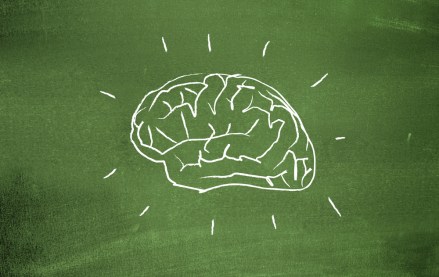 August 17, 2023 • 5 min read
Experts reflect how the failures of social media and online advertising can help the industry improve the next era of innovation.