Media Briefing: Mid-year media check-in
July 6, 2023 • 8 min read
Ivy Liu
This week's Media Briefing looks at the top trends within the media industry that took place during the first half of 2023, amid a less-than-ideal economic climate.
Mid-year review
The oral history of Paper Magazine, Google strikes back at Canada's new act and more
Mid-year review
Many publishers were well aware of the challenges they faced coming into 2023 — a large one being the lack of visibility regarding their advertising sales for the first two quarters. But as the year progressed, it seems that, rather than getting clearer, the uncertainties from the first half will stay true for H2.
"I really don't think there's a full recovery until 2024," a media executive, who spoke with Digiday on the condition of anonymity, said at the beginning of last month.
That lack of visibility has led to a series of other occurrences taking place this year, ranging from tighter sales cycles becoming the new norm to publishers taking control over their own destiny when it comes to programmatic selling. And beyond that, what could be considered more reliable sources of revenue, like subscriptions, are starting to plateau, leading to an increased need to improve retention.
Quarter-by-quarter and month-by-month selling is the norm:
The tightened sales cycles of the early pandemic reared their ugly heads once again over the past year. Many publishers' sales teams have expressed that the campaigns that were once sold months, if not quarters, in advance of them going live have started being sold on much shorter timelines — sometimes in a matter of weeks or days before an advertiser expects them to go live.
What's more, by the end of Q1, some publishers were trying to secure any and all ad dollars they could to ensure that prospective deals didn't get pushed out of the first half altogether. A pseudo "bumper car effect" began taking place in Q1 when the budgets that media buyers once had approval to spend suddenly got pushed to Q2, leading publishers to miss out on the dollars they were relying on.
Of course this is not a new phenomenon by any means, but when asked if this trend was going to become the new normal, even outside of 2023, media execs weren't convinced that they would be selling most, if not all, of their ads in-quarter forever. "I do think this is ephemeral," Axios' CEO and co-founder Jim VandeHei told Digiday earlier this quarter.
But when does a years-long habit stop being ephemeral and turn into a staple of ad sales?
The cookie apocalypse is rapidly approaching, but publishers are feeling fine:
When asked if Google's announcement that it would start removing third-party cookies from its Chrome browser in Q1 2024, finishing by the end of 2024 (for real this time), caused publishers to decide on which cookie alternatives they'd be backing, the resounding answer from media executives was "no." But that doesn't mean media companies are in a shared state of panic.
Instead, many publishers in both Europe and the U.S. are hoping that this will encourage media buyers and brand advertisers to adopt the publishers' first-party targeting tools, ultimately giving some control back to the publishers themselves.
In fact, European publishers made it clear that any alternative identifiers (ID5, RampID, UID 2.0, etc.) would not receive a warm reception among the bunch. U.S. publishers were less willing to make that same declaration, but the overall response was that they'll follow suit with what the advertisers and media buyers ultimately choose as their favorite alternative IDs.
Streamlining the programmatic pipeline is a salve for multiple woes:
Many publishers have started taking a more hands-on approach to their programmatic supply during the first part of the year for a myriad of reasons ranging from reducing their carbon emissions to raising the CPMs of their inventory.
Sustainability-minded publishers have been trying to reduce their scope three emissions (the largest contributor to a media company's carbon footprint) by finding ways to make their programmatic supply chain more efficient. This has resulted in a process called demand path optimization, which requires publishers to reduce and curate the number of ad requests sent to resellers and SSPs and only surface the ad slots that were most likely to be bought by an advertiser in a process called traffic shaping. 
Traffic shaping doesn't only improve a publishers' carbon footprint, however. Many publishers started looking for more efficiencies within their programmatic advertising business in order to create more premium inventory that will ultimately lead to better viewability on ads, better sales rates and, eventually, better CPMs because they're only selling the inventory that advertisers actually want.
Subscription growth hits a plateau, but retention is top of mind:
Unfortunately, publishers are also feeling a slowdown in their subscription businesses, causing what's typically a reliable, recurring revenue stream to become stagnant.
While The Washington Post reached 3 million digital subscribers in 2021, the publisher experienced a stall out in the past year of 2.5 million digital subscribers, it self reported. Meanwhile, the Los Angeles Times reported that it doubled its digital subscriptions in two years, growing from 225,000 in 2020 to 450,000 in 2022. By 2023, however, it only added another 100,000 subscribers for a growth rate of about 22%, indicating a bit of a slowdown.
Time decided to pull the plug on subscriptions all together, deciding in June to remove its paywall and lose out on the 250,000 paid digital subscribers it once had, Axios reported at the time.
According to Reuters Institute's latest Digital News Report published last month, the average proportion of the 40,000 respondents from 20 countries around the globe the group surveyed who were currently paying for a digital news subscription remained at 17% for the second year in a row. The stagnation is prevalent.
What we've heard
"If we think about a programmatic auction the way that it takes place today, as a publisher, you send out everything that you have available to your enabled partners. So in a situation where a partner has clearly shown you [that] they have no willingness to exceed the price floor that you've set … the norm traditionally is to continue to request and request. I tried to take a common sense approach to [reducing those redundancies]."

– Emry Downinghall, svp of programmatic revenue and strategy at Unwind Media, on why he began testing traffic shaping strategies.
Numbers to know
$22 million: The amount of money that three men attempted to make illegally from a proposed merger between former President Donald Trump's social media company and a public shell company.
$12 million: The amount of money that Fox News agreed to pay its former news producer Abby Grossberg who accused the company of operating a hostile work environment and coercing her into providing false testimony during a deposition.
What we've covered
WTF is traffic shaping:
Traffic shaping has been used within the ad tech industry for a while in order to filter out available programmatic ad inventory that isn't quite up to snuff before passing them along to media buyers and advertisers.
Recently, however, a few publishers have started taking traffic shaping into their own hands with the ultimate goal of only putting their most premium ad inventory up for sale.
Learn more about what traffic shaping means for publishers here.
MediaMath's bankruptcy exposes ad tech's cash flow and credit management challenges:
The industry was left reeling as news of MediaMath's imminent bankruptcy sank in at the end of last week. PubMatic took immediate action, swiftly suspending bids from the struggling ad tech vendor mere hours after the bankruptcy announcement on Friday, June 30.
Publishers, who rely on PubMatic's services, were promptly notified of the impending impact on their revenue.
Read more about what MediaMath's bankruptcy means for the larger ad tech industry here.
The privacy changes as part of Apple iOS 17 and Google's Chrome could mean a messy month for marketing:
Apple will start automatically removing link trackers from URLs sent via Message and Mail as well as from links in Safari Private Browsing. Meanwhile, Google is moving forward with its own privacy changes by rolling out new APIs to Chrome and kicking off an 18-month roadmap for Privacy Sandbox.
The updates are likely going to make it harder for publishers to track their traffic.
Read more about the coming updates here.
Digiday Podcast hosts chat about what's going on with the media and advertising industries at 2023's midway point:
If you're feeling a little punch-drunk by all the economic downturn talk through the first six months of 2023 (and really, through the last six-plus months of 2022), you're not alone.
Digiday editors and Digiday Podcast co-hosts Kayleigh Barber and Tim Peterson are feeling it too and chat through some of the biggest trends from the first half of 2023.
Listen to the latest episode of the Digiday Podcast here.
What we're reading
The oral history of Paper Magazine:
Just three months after its former parent company EntTech laid off its entire staff and put Paper Magazine on the market, the almost 40-year-old magazine is now under the watchful eye of Brian Calle, who is responsible for reviving both the Village Voice and LA Weekly, the New York Times reports. The hope is that the new owner can do the same for Paper.
GQ takes down a less-than-flattering article about Warner Bros. Discovery CEO:
Just hours after publication on Monday, GQ removed a critical profile of media chief executive David Zaslav following a complaint made by Zaslav's team, The Washington Post reported. Freelance writer Jason Bailey, author of the article, asked to have his byline removed after GQ made extensive changes post-publication.
Following Canada's Online News Act, Google will end news access in the country:
The Act, which stipulates that the platform must pay publishers for their news content, was passed last week, leading Google to retaliate by removing news links from its search results altogether, according to The Guardian. Meta announced shortly after the Act was passed that it too would be removing news links from its platforms Facebook and Instagram in Canada.
Maine's local newspapers are for sale and concerns are being raised for who the future owner will be:
Five daily newspapers and 25 weeklies are on sale in Maine and the journalists within the newsrooms are concerned about being bought by a hedge fund or venture capital company that cares less about the health of media and more about extracting minimal profits, the Boston Globe reports.
https://staging.digiday.com/?p=509893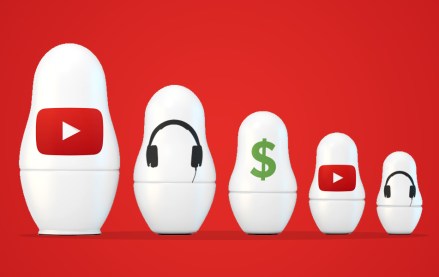 August 17, 2023 • 3 min read
Adalytics Research asks, 'Are YouTube advertisers inadvertently harvesting data from millions of children?'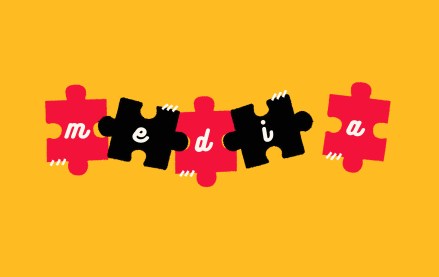 August 17, 2023 • 10 min read
Publishers' Q2 earnings reveal digital advertising is still in a tight spot, but digital subscriptions are picking up steam.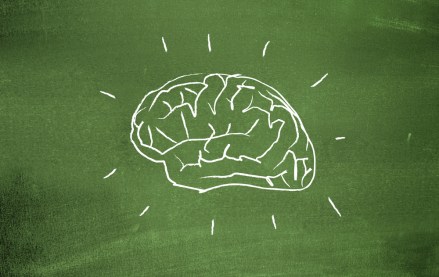 August 17, 2023 • 5 min read
Experts reflect how the failures of social media and online advertising can help the industry improve the next era of innovation.