Media Briefing: Some publishers are 'cautiously optimistic' about Q2 while media buyers say ad spend is similar to Q1
April 13, 2023 • 11 min read
•
•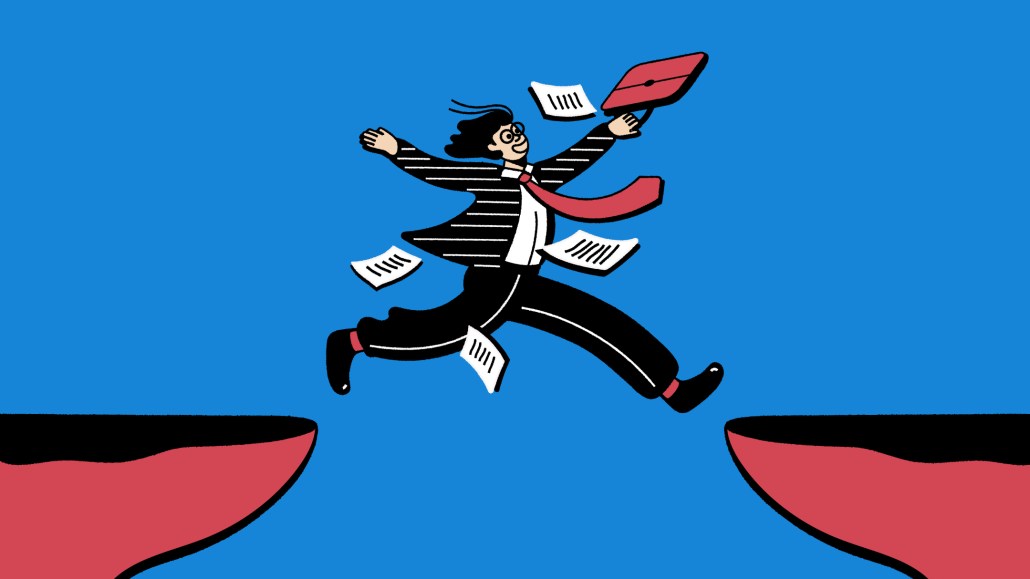 Ivy Liu
This week's Media Briefing takes a look at how the first few weeks of Q2 have fared for publishers' advertising businesses based on what media buyers are seeing in regards to advertisers' budgets and delayed budget approvals.
The Q1 spillover
VC market slowdown continued in Q1
NowThis goes independent, generative AI may lead to more misinformation and more
The Q1 spillover
The first quarter was chock full of uncertainty for publishers across the board when it came to how their advertising businesses would net out. The crystal ball seemed to clear last month for some larger publishers, though, as deals earmarked for Q1 came into fruition for Q2, making the second quarter seemingly more lucrative compared to the previous three months.
Other small- to mid-sized publishers and media buyers are still uncertain about the state of the second quarter after seeing even more deals get bumped into the second half of the year, leaving Q2 just as precarious as Q1.
"It seems like Q2 will be in a much better place than Q1 was. I feel Q2 could be a really good quarter," said a sales executive at a large digital publication who spoke on the condition of anonymity. "It could all change, but from what I'm seeing right now, clients are starting to open up and release those budgets."
The sales executive declined to share exactly how much they anticipate the company's advertising revenue to grow by in the second quarter year over year, but that Q2's projection will be "quite a bit stronger," particularly in programmatic. They continued that one of the reasons for that possible growth is the fact that advertisers are more willing to talk about longer, multi-month or multi-quarter deals now. Whereas a lot of the campaigns in Q4 2022 and Q1 2023 were focused in-quarter and prioritized fast execution.
Not all advertisers can or want to secure longer-term deals, said Stacey Stewart, chief marketplace officer at UM Worldwide. "People want to keep a lot of flexibility right now so we're not seeing a lot of longer term investments," she said. This trend began about a year ago during the 2022 upfront cycle where clients began cutting back on year-round deals and that trend "continues to this day," she said.
IAB's Internet Advertising Report for 2022, which was published Wednesday, showed that digital advertising spend grew last year, but slowly. While internet ad spend in Q3 and Q4 were down year over year by 8.4% and 4.4%, respectively, the total annual spend was almost $210 billion, a 10.8% increase over 2021, per the report.
As a whole, Stewart said her clients' budgets are down on average between 15-20% year over year, depending on the category. Categories typically considered to be "tried and true" — like consumer packaged goods — are down.
"Q2 is slow. I don't think we're seeing any big massive change in spend [compared to the first quarter of the year," Stewart said. And the secured advertising is focused on more flexible channels like programmatic and CTV.
Another publishing exec who also spoke anonymously with Digiday said Q2 is "looking relatively promising" when compared to the first quarter of the year, adding that advertisers that started coming back into play in the later weeks of Q1 seem to be holding steady and signing more deals in the second quarter.
"I'm cautiously optimistic about Q2," said the second executive on April 3. The only caveat to that optimism is coming from the fact that more prospective advertisers than usual are ghosting their sales team after receiving an RFP response, meanwhile other advertisers are asking to delay launches of custom campaigns to later in the year."
Otherwise, "I feel pretty good about the level of visibility," the second executive said. "In Q1, we had a pretty good sense [by February] of where we were going to end up and it's where we ended up — not that I wanted to necessarily end up where we ended up, but I knew what it was going to be. So I have largely the same degree of confidence that I have a sense right now of where Q2 will be — plus or minus a bit on the fringes."
Not all publishers are in as comfortable a spot as the first two sources, however. In fact, it seems as though while advertisers might have more of a budget to work with, they want more reassurances upfront before any money exchanges hands — or even before ink dries on the contracts. And even then, it's hard to keep a thumb on the deals that do close.
One publisher who was given the opportunity to speak anonymously under Chatham House rules during a working group session at the Digiday Publishing Summit on March 28 called it a "rinse-and-repeat" cycle of ad dollars getting approved and released on a week-to-week basis.
"We're seeing a lot of deals [stay] at [the verbal stage] forever and they'll push the campaign down [making it] impossible to forecast," said another publisher during the DPS working group. They added that "campaigns that were supposed to start in January are now starting in July, or so they say."
A third publisher at DPS said that they've resorted to only working on deals stemming from in-bound RFPs rather than trying to sell existing or prospective clients on larger tentpole campaigns this year to hopefully lockdown the ad dollars more securely in the coming quarters.
There is a degree of a "bumper car effect" in the ad market right now, said Seth Hargrave, CEO of media buying agency MediaTwo Interactive, where several of his clients' ad budgets that were supposed to be approved for Q1 were bumped into Q2. That trend could potentially persist throughout the remainder of the year, however, until a recession is no longer viewed as a possibility, he continued.
"A bumper car effect is probably the safest way to think about budgeting through the remainder of the year," Hargrave said. "Talk of recession is still everywhere and I do believe that there's a tremendous weight on the shoulders of brands as a result of not knowing what the latter half of this year is going to bring. Until we're at a point where the dreaded R-word is no longer being mentioned, I think you're going to continue to see [delays happen]."
Hargrave predicated that Q2 2023 will end relatively flat in terms of the size of his clients' budgets compared to their budgets in Q2 2022. Though a few notable categories are expected to be up year over year in terms of advertising spend, including finance and banking (up about 20%) and government and higher education (also about 20%), he added.
Mia Vieira, group media director at MMI Agency, oversees a higher education client's ad budget and she said that she's "pretty confident" that their budget will stay intact at least through the end of June. Even her client's full-year budget — which has remained pretty flat from 2022 to 2023 — is relatively planned out, she continued, though admitted that come Q3 and Q4, there may be some changes to the budget or pre-planned campaigns depending on the economy or how well lead-generation has worked in the first half of the year.
"From a budgetary standpoint, a lot of [advertisers] are still banking those funds. I think they have them, they are just delayed to spend [them]," said Hargrave. And once they are ready to spend, they're going to be a lot more strategic about how they execute on campaigns, he added.
What we've heard
"And I will say that sometimes you don't have the resources to hire the way you want to [in terms of improving diversity] … but what you can do is think about what are other ways that you could support this. One of the things we're doing, for instance, for our events is being really mindful that at least 50% of our speakers represent [people from diverse backgrounds] and/or are women."

— Gina Joseph, chief strategy officer of VentureBeat, on the latest episode of the Digiday Podcast
VC market slowdown continued in Q1
U.S. venture capital activity fell in the media sector in the first quarter of 2023 compared to 2022, according to data from capital market research firm PitchBook. It's a continuation of the slowdown that began in the latter half of last year.
Key numbers:
There were 68 VC deals in the media sector in Q1 2023, compared to 137 in the same quarter in 2022.
Q1 2023 had the lowest deal count in the first quarter of the year since at least 2013, which is as far back as Pitchbook's data goes.
However, the value of deal activity in the media sector remained steady compared to Q4 2022, at $200 million in Q1 2023.
There were five VC exits (when investors sell their investment to exit the company) in Q1 in the media sector, the same as in Q4 2022.
Holistically, fundraising momentum has slowed across the U.S. venture capital market to just $11.7 billion in Q1 — compared to $170.8 billion raised in total in 2022 (notably, 74.4% of the capital raised in 2022 was closed in the first half of the year).
"The sluggish pace of fundraising for emerging and first-time fund managers could be a precursor to formidable fundraising experiences through the end of the year," Pitchbook's report reads. The report cited geopolitical tensions, inflation rates and bank failures for spreading "anxiety across the markets."
Media analysts and investors told Digiday last year they were seeing the start of a market correction, bringing down media company valuations and making it a difficult time for publishers looking to raise capital to do so — especially from new investors. The first quarter of this year was a continuation of that trend, said Sam Thompson, senior managing director at M&A advisory firm Progress Partners.
"It's a flight to quality. It's larger investments into a smaller number of companies. We've seen a slowdown overall, whether it's in venture or private equity. There's no frothiness whatsoever," Thompson said. "Revenue is of all importance."
Bonin Bough, co-founder of Group Black, said at the Semafor Media Summit on Monday that the media collective, which is reportedly looking to acquire BDG, Vice Media Group or Vox Media, is waiting for the market to "settle" before swooping in. "We are not going to make a mistake and purchase something and acquire something where we're upset at the price point," Bough said.
VC and PE-owned media conglomerates will likely start to shed assets that are "non-core" or underperforming, Thompson said. One recent example of this was PE-backed Recurrent Ventures selling off Saveur magazine on Monday – the only food publication in its portfolio of 20 titles. In an internal staff memo obtained by Axios, Recurrent Ventures CEO Alex Vargas cited the lack of "meaningful opportunities" to acquire other food titles as one of the reasons for offloading the publication. – Sara Guaglione
Numbers to know
<1%: The amount of money towards NPR's $300 million total annual budget that comes from the federally funded Corporation for Public Broadcasting. Given this, Twitter still labeled NPR's account on the platform as "state-affiliated media" – later revised to "government-funded media" – causing the nonprofit news organization to leave the platform altogether this week.
$800 million: The valuation of Forbes by a consortium of investors that is looking to acquire the publication, despite losing its lead investor, Sun Group, due to concerns over its tie to Russia.
10.8%: The amount that total internet advertising revenues grew by from 2021 to 2022, increasing by more than $20 billion to a total of $209.7 billion, per IAB's Internet Advertising Revenue Report.
What we've covered
How newsletter publishers are expanding and diversifying beyond inbox-based revenue:
A media company can only grow so much when sticking to one channel.
At least that's what four newsletter publisher executives said when outlining their plans to Digiday about expanding into events, video and podcasts to diversify their businesses and grow their revenue this year.
Read more about revenue diversification in newsletter media here.
SSPs break with the past as push comes to shove in ad tech:
Competition in ad tech is ratcheting up, especially among supply-side platforms as leading lights in the sector jostle for differentiation, or even just "stickiness."
In certain cases, this involves exploring new routes to market and new revenue models.
Learn more about how ad tech is coming to terms with disintermediation 2.0 here.
Publishers create task forces to oversee AI programs:
What started out as an informal dabbling with generative AI technology inside publishers' newsrooms has developed into a full-fledged focus area for some media companies.
New teams are being formed within BuzzFeed, BridgeTower Media, Forbes, Ingenio and Trusted Media Brands, all dedicated to overseeing AI initiatives within different parts of their respective companies, ranging from editorial to tech.
Read more about publishers' approaches to AI strategy here.
Publishers test generative AI tools to boost SEO:
Generative AI chatbots like ChatGPT and Bing could present a threat to some publishers if the chatbots end up siphoning away search referral traffic from their websites.
But not all publishers are ready to let go of SEO-driven content, though their strategies to address this vary.
Learn more about how generative AI can assist in publishers' SEO efforts here.
What we're reading
Vox Media is spinning off NowThis ahead of the 2024 election:
A year after buying the political video brand, Vox Media is letting go of NowThis, allowing it to become an independent media company ahead of the upcoming presidential election, The New York Times reported. The deal still gives Vox Media a minority share in the brand, meaning that it will earn financial benefits from NowThis without needing to cover upfront operational costs.
CNN's chief executive is backing Don Lemon after misogynistic allegations:
Following a report by Variety earlier this month that claimed CNN anchor Lemon of exhibiting a history of misogynistic behavior, Insider reported that the news network's CEO Chris Licht will stand by Lemon.
Experts debate if AI-generated images will cause a misinformation crisis
Reuters Institute spoke with several journalists, experts and fact-checkers to explore the possible impact of generative AI technology like DALL-E and ChatGBT on the misinformation problem.
Elon Musk's Twitter wants to take on the media industry:
The Wall Street Journal reported that Musk is expecting that citizen journalism shared on Twitter will be able to disrupt traditional journalism's business model, despite a large constituency of the platform being employees of the media industry.
Semafor's first media event brought together top media executives:
Semafor's Media Summit on Monday – attended by Digiday's media team – featured conversations with Group Black's co-founder Bonin Bough, IAC's chairman and senior executive of IAC Barry Diller, CNN Worldwide's chairman and CEO Chris Licht and The Messenger's founder and CEO Jimmy Finkelstein. The event covered topics ranging from the risks of generative AI in the media industry to the role of viewing reporters as talent.
https://staging.digiday.com/?p=499348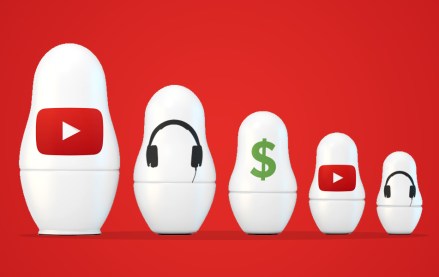 August 17, 2023 • 3 min read
•
•
Adalytics Research asks, 'Are YouTube advertisers inadvertently harvesting data from millions of children?'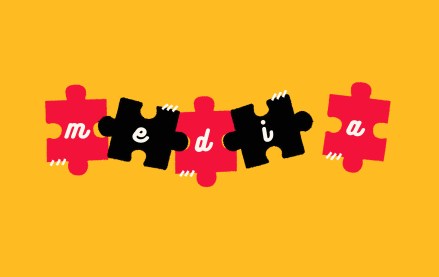 August 17, 2023 • 10 min read
•
•
Publishers' Q2 earnings reveal digital advertising is still in a tight spot, but digital subscriptions are picking up steam.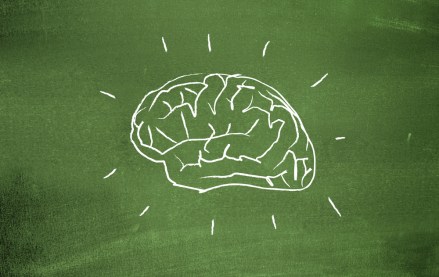 August 17, 2023 • 5 min read
•
•
Experts reflect how the failures of social media and online advertising can help the industry improve the next era of innovation.