Newsletter publishers say they continue to see uptick in revenue despite advertising slowdown
March 24, 2023 • 6 min read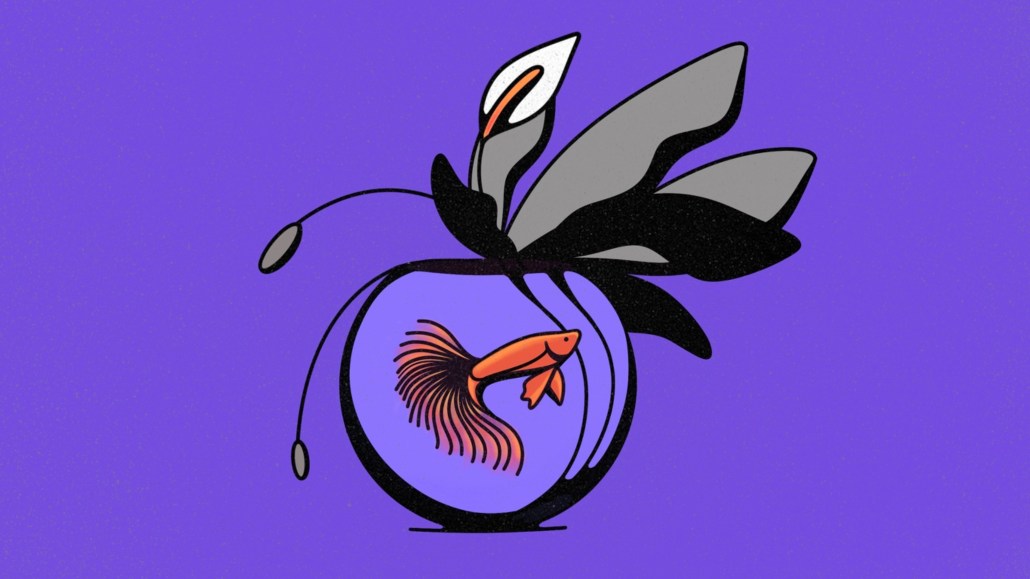 Ivy Liu
At a time when larger media companies are feeling the pressure of the economic downturn and advertising slowdown, publishers that center around producing newsletters say they are growing their subscribers to those emails and the ad revenue they are attracting with them.
Though some publishers are seeing ad revenue pace behind forecasts this quarter, newsletter publishers have been able to continue to attract dollars from existing advertisers as well as bring on new advertisers to their products, according to conversations with six publishing executives.
The Gist, 1440, Industry Dive and The Ankler are continuing to run profitable businesses and are not seeing the impact of the advertising slowdown on their revenues, according to their executives (Puck and Front Office Sports declined to comment on their profit margins). In fact, ad revenue is continuing to grow so far this year at newsletter-focused businesses, as are newsletter subscribers.
None of the six companies that spoke with Digiday have undergone layoffs since the economic downturn that began in the latter half of last year and most have plans to expand their teams this year. Advertising revenue at 1440, The Gist, Front Office Sports and Puck is continuing to grow this quarter, executives said, all of whom declined to share raw revenue figures.
Executives at The Gist, Puck and The Ankler said they have attracted new advertisers this year, while Front Office Sports and Industry Dive executives pointed mostly to larger budgets from existing advertisers as the reason for revenue growth.
This growth could be due to a variety of factors. Newsletter start-up companies like The Ankler and Puck are still in a growth phase. Other execs said their newsletters won over marketers who have wanted to pull back on brand awareness ads and shift to direct response campaigns.
"You [see] marketers put an increased focus on ROI and direct response. And that's one of the great things about newsletters — it's a push platform, and you can generate response. When you send someone an email, people take action. The newsletters see the ROI-focused advertisers really start to shift towards it," said Sean Griffey, co-founder and CEO at B2B digital media company Industry Dive.
However, Katie Driggs, media director at ad agency FerebeeLane, said the growing media budgets going to newsletters is likely a result of the current economic climate, and advertisers experimenting with channels like email that allow for contextual targeting to prepare for a cookie-less future.
"E-newsletters are relatively inexpensive, trackable and provide advertisers with a great deal of flexibility. Ads can be contextually targeted and appear within editorial for a more native feel," she said in an email. "With an uncertain economic climate this year, e-newsletters — and digital media in general — are the most flexible media channels if budgets change throughout the year… This is likely the biggest reason we are seeing this shift."
Still, these executives said they are remaining cost-conscious given the economic climate. And not every newsletter-focused publisher has gone unscathed: Morning Brew told staff it was laying off 40 people this month, its second round of layoffs after letting go 14% of staff in November.
Ad revenue growth at newsletter businesses
Tim Huelskamp, co-founder and CEO of newsletter publisher 1440, said the company has had "48 months of consecutive revenue growth." Q4 2022 revenue growth was double Q4 2021, according to the company. Huelskamp refused to share exact figures.
Liz Gough, co-founder and COO at Puck, said Q1 2023 revenue is up over 200% compared to the same quarter last year, and the company is on track to grow year-over-year revenue throughout this year. Gough declined to share exact figures.
At Front Office Sports, 2022 ad revenue – 60% of which came from newsletter advertising – was up 50% year over year, said founder and CEO Adam White, who refused to share exact figures. The company is on track for 30-50% growth this year, he said. Front Office Sports received its "biggest RFPs ever" this quarter, in the form of "multi-hundred thousand dollar RFPs," White said.
While Jacie deHoop, co-founder at The Gist, said some advertisers pulled back in Q4, the company has seen those advertisers return this quarter. Revenue booked in Q1 is higher than in Q4 (partially due to March Madness), and revenue earned in Q1 is similar to revenue from Q4 at The Gist, she said, declining to provide exact figures. An executive at a newsletter business who traded anonymity for candor said they had seen a similar pattern.
The Ankler, an entertainment-focused, subscription-based newsletter publisher, is "well into the seven figures for sponsorship advertising," said Janice Min, CEO and editor-in-chief. In the first three months of 2023, The Ankler exceeded 2022's total sales revenue, she said, refusing to provide exact figures. This year, the company is planning to hire a head of sales to shift its 50/50 revenue split between advertising and subscriptions to more of "66% tilted in favor of sponsorships," Min said.
Open rates and subscriber counts
Open rates have also remained consistent among these newsletters, ranging from about 40% to over 60%. Industry Dive has seen a 38% increase in clickthrough rate from February 2022 to February 2023, said Griffey.
Newsletter subscribers are also continuing to grow at these companies. The Gist nearly doubled subscribers from 400,000 subscribers this time last year to around 700,000 at the end of this quarter, deHoop said. Huelskamp said 1440 has nearly 2.4 million email subscribers, and will hit 3 million by the summer. Since it was acquired by Informa last September, Industry Dive has added 400,000 new newsletter subscribers, Griffey said. Puck has roughly 240,000 free and paid newsletter subscribers, Axios reported last week. White did not respond to a question on at Front Office Sports' total newsletter subscribers before publishing time.
On the paid subscription side, The Ankler grew subscribers by about 6% from January to February 2023, which was a "huge month for us," Min said. She declined to share how many newsletter subscribers The Ankler has. "We were expecting slower growth on the one year anniversary" of The Ankler's launch, Min admitted. Churn rate was around 3.5%, she said. 1440 offers a premium, ad-free subscription for $10 a month, but revenue makes up less than 1% of its business, Huelskamp said. The New Yorker reported in December that Puck has roughly 30,000 paid subscribers.
Some signs of the times
Despite the positive picture that newsletter executives painted, there are some signs that not all is well with the advertising market. Huelskamp noticed CPMs have been lower recently.
"We're definitely feeling the pressure from advertisers on the CPMs," Huelskamp said, adding: "I think budgets might be shrinking a little bit… We definitely feel some of that with a few of our partners," he said. 1440 works with advertisers mainly in the financial services and consumer products categories, such as Motley Fool and Butcher Box.
Adam Berkowitz, chief of staff of corporate communications and svp of industry relations at email marketing platform LiveIntent, said CPMs "have followed industry trends, but not as drastically… There's been fluctuation, but nothing significant."
Industry Dive's Griffey said they are seeing a shorter sales cycle, with marketers holding back on making spending commitments "too far in advance" during this uncertain time.
"At the start of the year, when clients were still trying to figure out their budgets, that took a little bit longer. More of what I see is clients making buys in shorter durations. Whereas they might have made a purchase for the entire year, they're buying for a quarter or even a month now. The dollars can still be there, but you kind of have to work harder to get to them because you're going to be selling to them a couple times through the year instead of once through the year," Griffey said.
https://staging.digiday.com/?p=496690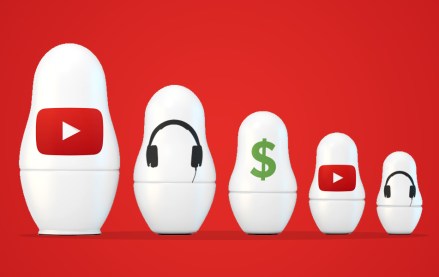 August 17, 2023 • 3 min read
Adalytics Research asks, 'Are YouTube advertisers inadvertently harvesting data from millions of children?'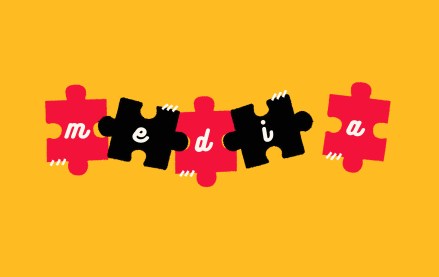 August 17, 2023 • 10 min read
Publishers' Q2 earnings reveal digital advertising is still in a tight spot, but digital subscriptions are picking up steam.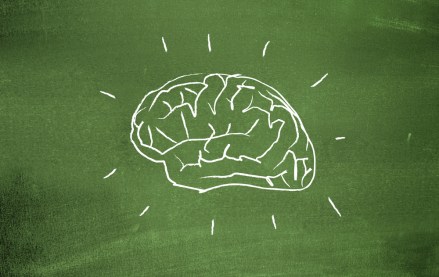 August 17, 2023 • 5 min read
Experts reflect how the failures of social media and online advertising can help the industry improve the next era of innovation.