Publishers report Q1 ad revenue is pacing 10-25% behind forecasts
January 27, 2023 • 7 min read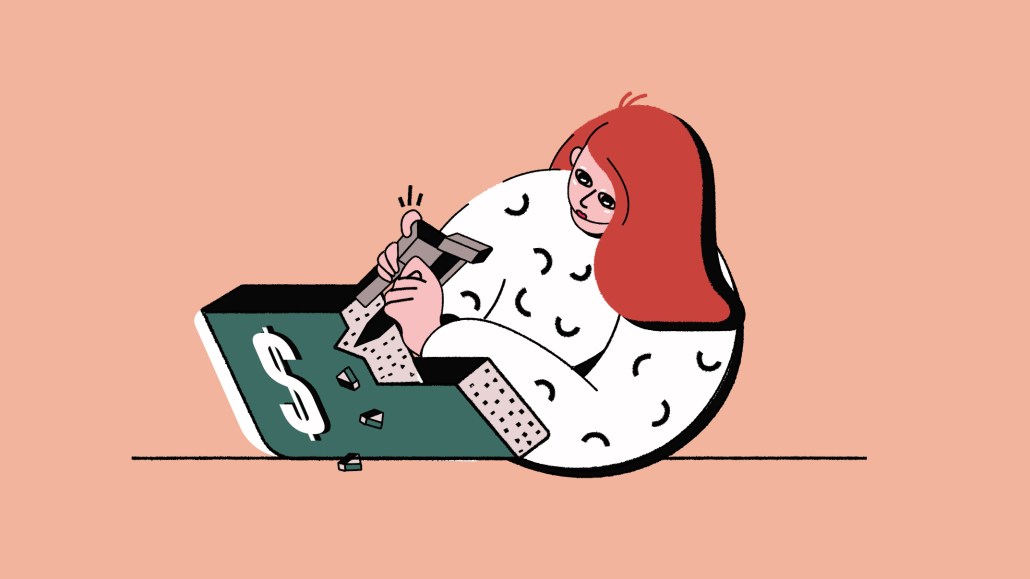 Ivy Liu
The first quarter is off to a rocky start for publishers' advertising businesses, and while that might not come as a surprise given the state of the economy — even for media execs who forecasted their companies' revenue goals according to the headwinds in the market — January is pacing between 10% to 25% off their projected targets, according to three media executives. Three other execs profiled for this piece said their business is approximately even with Q1 2022.
"We're coming off a Q4 [2022] that was up 30% to 31% in direct [advertising revenue], which was epic. And I think whatever bug [our competitors] had in Q4 caught up with us in Q1. We're down right now as much as 20% to 25% in our forecast for Q1," said an executive from a digital media company who was permitted anonymity in exchange for candor. And according to that exec, they haven't ever had a down quarter, aside from Q2 2020 during the first three months of the pandemic.
Two other large digital media publishers told Digiday on the condition of anonymity that their businesses were about 75% booked for Q1 as of Jan. 25. For one of the execs, this was well behind the goal for amount of inventory booked that they normally set going into a new quarter. Meanwhile, the other exec said that this was actually pacing about 10% up year over year as much of their business is sold in-quarter typically.
Theoretically, "you want to walk in on day one 80% to goal and if you're not, then you're swimming upstream" the rest of the quarter, said the second media exec who's pacing behind their quarterly goal. "The red line always is by the last month in the quarter. If we're not fully pivoted to the next quarter, then we need to and whatever that quarter has given you, you deal with it, but you have to turn that corner."
Meanwhile, a fourth publisher told Digiday on the condition of anonymity that their business was pacing about 10% down from Q1 2022, but the hope and expectation was that they would end the quarter about flat year over year.
"This quarter has been extremely slow. The first two weeks were crickets and it was silent. It was a little bit unsettling," said the fourth executive. The week of Jan. 16 "was the first week where we felt this defrosting," they added, partially thanks to the in-person conversations that the sales team was able to have in Davos.
Whatever bug [our competitors] had in Q4 caught up with us in Q1.
The number of call reports from client meetings doubled week over week, and the sales team has only now been able to meet their individual goals of having five meetings with clients per week, the fourth exec said.
For now, there is a mad dash to keep in-quarter campaigns rolling in, which is a very similar position to the one publishers' sales teams were in in Q4 of last year. At that time, programmatic and quick-turn campaigns were key as advertisers tried to use up their final budgets for the year and publishers tried to get as much money secured as possible while looking down the barrel at a cold and foggy Q1.
"Given the uncertainty of 2023, everyone was in 'grab as much money as you can' mode in Q4 [2022]. And I don't think the impact has been negative on Q1, [since] it's the one quarter of the year – Q4 to Q1 – where there's very little rollover," said the second media executive.
That being said, the conversations around full-year planning for 2023 came a bit later than normal and the conversations with clients have evolved given the fact that budgets are being expelled later than normal in the first quarter of the year, the second exec added, something that sales teams are currently grappling with.
In-quarter is in motion
"Q4 for us ended with a lot of in-quarter, last minute [deals] that came in … more than probably we have historically had, and I think that we'll continue to see that in Q1 and Q2," said a fifth media exec who spoke anonymously for this story. Despite the slowness of Q1 2023, they added that their ad business is trending slightly up from where it was this time in 2022.
Unlike other publishers who spoke to Digiday for this story, this executive's ad business does not include programmatic or display advertising, so short-form, vertical video and social campaigns have been the quick and easy solutions to execute on advertisers' shortened timelines.
The second executive profiled in this story said their team will continue to focus on selling light-touch campaigns, like display and pre-roll ads, for in-quarter ad buys as well as programmatic campaigns that have better return-on-investment stats for clients that need to prove their marketing budgets are working.
"Through that lens [we will be prioritizing] a lot more private marketplace and programmatic guaranteed deals. I don't think you'll see from anyone in this space, some ginormous, meaty, experiential [campaigns] that would be too top-of-the-funnel [focused], given the uncertainty [of the economy this year]," they said.
The second exec continued by describing the final week of January as "the last gasp of Q1" before abandoning the quarter and turning focus toward Q2 at the beginning of February. The only caveat being the media and entertainment clients who are notorious for submitting RFPs as late as March for in-quarter executions.
Full-year campaigns are a thing of the past
Unlike last year, fewer clients are willing to sign full-year deals, or rather, fewer clients are willing to pay for full-year campaigns this early in 2023 — about 30% of their top clientele, according to the fifth media executive.
But to keep those clients happy, they said that they signed off on their sales team "honoring some efficiencies and some of the unlocks that they would get as a full year partner that we probably historically wouldn't have done," like access to deeper campaign insights, first looks at new innovative campaign offerings or experiential campaign add-ons.
"Even the [clients] that are renewing for full-year partnerships are still asking for greater value because they're then having to prove things out more than they probably ever had to before," said the fifth executive.
The fourth media executive said their team is allowing full-year advertisers to pay quarter by quarter — something not typically offered — this year, which has been especially popular for healthcare and telecommunications clients.
One healthcare client "got approval for the full-year budget, but they were only sending IOs each quarter," said the fourth executive. "They're protecting themselves, but we've done a deal with them based on their total spend [and] we gave discounts and we gave certain add-ons in the spirit of partnership. [We'd lose out] if they were to cut it, but those are the types of things we just have to do right now."
RFPs are coming in hot, but not on time
Many of the publishers who spoke with Digiday for this story said that their RFP volume was on par with 2022 or up year over year, in some cases by 300%. But their timing is off, especially in categories like finance and tech.
"Finance was so slow, and the RFPs that we usually get in November, we just got last week," said the fourth publisher. "That means they might not hit in the first quarter, but we're just glad that we're seeing them."
What's more, despite seeing these clients go through layoffs and other cost-cutting measures, the budgets on the RFPs were not cut — a pleasant surprise, according to the fourth exec.
On the tech side, the fourth exec said that their team had been dreading the conversation with their top advertising clients Salesforce, Google and Amazon, but despite the layoffs and the headwinds facing tech, they all told the publisher this week that they were committed to spending in the second quarter.
The second publisher said that their team is receiving a high volume of programmatic guaranteed RFPs this quarter, versus RFPs that are asking for things like branded content.
Overall, publishers are optimistic about ending this year on a strong note and possibly even up year over year in total revenue, but making up for the lost ground from delayed budgets means "you have to hustle in January," said second exec added.
"It's still very early and I don't know if it's going to end up [being] as bad [as it is] right now. We have two months left to change it, or maybe [advertisers] are not going to release dollars, and it's going to be the end of March and we're going to be talking about this again in Q2," said the first media executive.
https://staging.digiday.com/?p=486512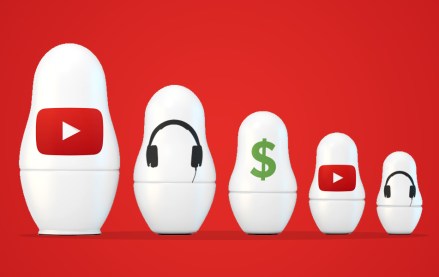 August 17, 2023 • 3 min read
Adalytics Research asks, 'Are YouTube advertisers inadvertently harvesting data from millions of children?'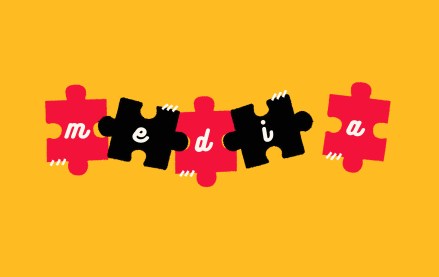 August 17, 2023 • 10 min read
Publishers' Q2 earnings reveal digital advertising is still in a tight spot, but digital subscriptions are picking up steam.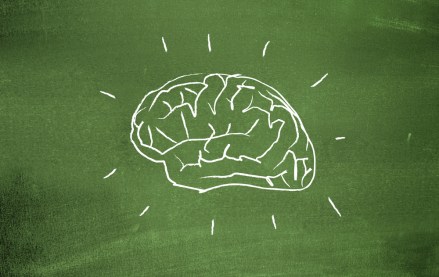 August 17, 2023 • 5 min read
Experts reflect how the failures of social media and online advertising can help the industry improve the next era of innovation.