Media Briefing: Parallel path tests are publishers' best tool for selling advertisers on first-party data offerings 
June 22, 2023 • 10 min read
•
•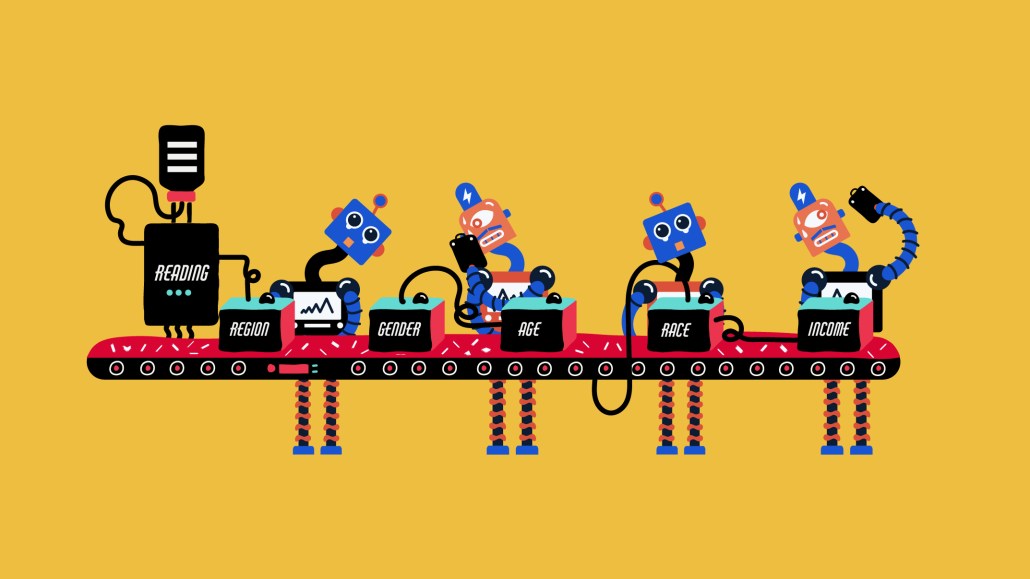 Ivy Liu
Publishers are banking on advertisers adopting their first-party data offerings, but it takes time to get marketers to believe in the power of that data.
Parallel paths to proof
The AP ads AI to its photo licensing platform
ProPublica unionizes, Vice UK preps for a protest strike and more
Parallel paths to proof
Publishers that spent months, if not years, building in-house first-party data offerings have been on a mission to sell advertisers on their targeting tools, trying to convince ad buyers that the publishers' home-grown data will always outperform a third-party identifier when it comes to ads running across their sites. 
And according to Condé Nast and Vox Media, that sales pitch has been generally successful in getting advertisers to adopt their first-party offerings. Now, Dotdash Meredith is taking a similar approach to hopefully onboard its advertisers to its newly launched intent targeting tool D/Cipher quickly as the clock runs down on the countdown to the third-party cookie-pocalypse. 
Condé Nast launched its data and ad targeting platform Spire in 2019, the same year that Vox Media announced its first-party data solution Forte, which officially rolled out in March 2020. Both were created before Google announced it was gradually removing third-party cookies from its Chrome browser, in an effort to better sell their own inventory compared to how third-party vendors were doing it. And then just this past month, Dotdash Meredith debuted D/Cipher, its intent targeting tool built upon contextual data created from the publisher's collective 1.5 million articles.
Now that Google is finally taking real action in removing third-party cookies from Chrome — starting with 1% of its global traffic in Q1 2024, followed by a full removal by the end of the year — advertisers' cookie crutches are quickly disappearing and publishers will fully realize if their first-party data platforms have been successfully adopted as the go-to alternative to third-party cookies. 
Vox Media's senior director of technical operations, Briar Cromartie, said that in the three-plus years since its launch, Forte's adoption by advertisers has grown to the point where 75% of all ad impressions that run on Vox Media's portfolio (excluding audio) use Forte, as of this quarter. Additionally, there is an average 50% increase in ad performance over ads using third-party targeting, he said. 
What's more, while Forte can work in tandem with third-party cookies or other third-party segments if advertisers wished, Forte is typically used solo.
"It would muddy the water," Cromartie said, and advertisers would "probably see a decrease in performance" if other segments were added on top of Forte's data.
Condé Nast, meanwhile, is "layering Spire into absolutely every campaign that we run at different levels," according to Deb Brett, chief business officer, digital. Those campaigns on average experience a 100% increase in engagement rates over non-Spire targeted campaigns, and more specifically, attention quality of Spire-driven campaigns performed 32% above the MOAT Industry benchmark, according to a company spokesperson. Custom created ads made within the CN Ad Studio using Spire increased Attention Quality to 63.3% above the MOAT Industry benchmark, while its branded content video ads made with Spire have a 30% higher completion rate than the MOAT average.
While Spire is used on the Condé side to ensure that all ad benchmarks are met, Brett said she recognizes advertisers and agencies still have their own measurement tools and identifiers that they have to adhere to as well, so Spire can still be used in tandem with the other third-party tools. 
"As Condé Nast and our competitors continue to evolve our solutions, and to make that rich first-party data accessible and actionable for clients, we need to figure out ways to do these things that can still have enough standardization and enough ubiquity, that we can have that adoption," Brett said. Otherwise, "it's going to be impossible for a marketer to know — maybe they'll be able to see it's working, but they'll never be able to figure out why." 
In the early days of these launches, the publishers were focused on proving campaigns that used first-party data equated to a sizable lift in the ad performance, such as in conversion rates. The experiments were executed through parallel path testing, meaning an A/B test was performed where a campaign ran in front of a specific cohort of the audience using traditional targeting tools, like third-party cookies, and then a mirrored version of the campaign ran to another subset of the audience using only the first-party data from the publisher's tool. 
The goal was to show advertisers that first-party data-based audience targeting was always going to yield a better result than third-party cookies.
Where five years ago, Brett's team was out in the market eagerly selling Spire to advertisers, now, Brett said Spire is so fundamental to Condé Nast's ad sales operations that it's pretty much ingrained into every conversation with clients and agencies, from creative planning and conception to ad placement modeling.  
Dotdash Meredith is going to be taking a similar approach with its new D/Cipher tool that Condé did early on, according to CEO Neil Vogel, who added that his team will not "bully the market. That's a fool's errand. That's not going to work. We're trying to present an incredible alternative, and everything will take care of itself."
Right now, Vogel is taking an educational approach, much like the parallel path testing, and even if an advertiser asks to use its own first-party data or audience segments, Dotdash Meredith will still use D/Cipher within a portion of their campaign to prove that his team doesn't need the client's data anymore.
Early tests of D/Cipher have shown it's working at improving conversion rates over third-party cookies, according to Joetta Gobell, svp of data strategy and solutions at Dotdash Meredith, who added that while third-party cookie-based campaigns outperformed a run of network campaign in practice, D/Cipher's recommended intent-based audience segments performed better than third-party cookies' performance, leading to a 126% higher conversion rate with a 40% lower cost-per-conversion.
"We're teaching a little bit of a new behavior and that can be challenging, because it doesn't always fit in the box of [using the clients'] first-party data that [they] spent all this time and all this money on. We don't need your first-party data, which people don't want to hear," Vogel said. But he continued that Dotdash Meredith will still use that data, if only to prove the point that "we'll still beat you with our targeting." 
What we've heard
"[Unified ID 2.0] is for me the number one and only ID solution that I expect to see a result from at this point. I've tested so many I have extreme frustration with how little results have happened. I got so heavily sold — honestly I ate it, hook, line and sinker — on some of these ID solutions that have led to absolutely nothing."

– Justin Wohl, CRO of Salon, TVTropes and Snopes
New AI-powered search increases usage of The AP's photo licensing platform
The Associated Press added AI capabilities to improve the photo and video search results of AP Newsroom, the news agency's licensing platform.
The AI-powered search feature first launched on the platform in mid-May, with the option to toggle back and forth between the AI search and the more traditional metadata search. Site visitors are shown a pop-up window with a video on how to use the AI-powered search, and additional details are available in an FAQ section.
So far, about 14% of AP Newsroom searches use the AI search function, a spokesperson said. But the average click-through rate to an archive video from those AI search results is higher (62%) than the average click-through rate of a traditional keyword and metadata search (15%), the spokesperson added. The AP said it was too early to share download rates.
The AP makes money from the AP Newsroom through a paid licensing plan or individual payments to license specific AP photos and videos. Prices of those plans vary, depending on the needs and size of the organization or customer, a spokesperson said. However, AP Newsroom content licensing prices did not increase as a result of the added AI search feature, according to Paul Caluori, AP's vp of global products.
Content licensing makes up 78% of the AP's revenue, a spokesperson said. Last month, The AP also began allowing site visitors to pay to license individual videos (this option was already available for photos), Caluori said.
Previously, the search function would only use metadata like keywords to surface photos and videos. The AP's archive has over 60 million photos and an archive of over 1.7 million news videos. Now, the tool can process visual images to produce search results for specific "concepts," Caluori said. The search function is powered by a visual search engine called "Nomad" from MerlinOne, an AI-powered digital asset management software company.
"If you want to do a search on a concept, like a crowd cheering … at a sporting event, wearing yellow … or an angry person … those are the kinds of things you can't typically get out of a traditional search. But the AI-driven search has the ability to recognize concepts like that and find them within a photo or within a whole video," Caluori said. It can also pinpoint the half dozen moments in an hours-long video of former President Richard Nixon laughing, for example, he said.
The goal is to make it easier for AP Newsroom customers to find the visual content they need, Caluori said. "If you're working on a project as a documentarian [or a] producer … it just helps get to that stuff much more quickly," he said. – Sara Guaglione
Numbers to know
4.6%: The amount of growth that Magna is forecasting media owners' advertising revenues will experience globally in 2023, reaching $842 billion total, as of its June update.
$300 million to $350 million: The amount that holding group GoDigital plans to bid to purchase Vice Media out of bankruptcy. 
70%: The share of The Los Angeles Times's projected $232.5 million revenue that is expected to come from its print product.
23%: The portion of the $88 billion spent annually by marketers on programmatic advertising on the open web that is considered to be "a waste," according to a report from the Association of National Advertisers.
What we've covered
Less than half of The Independent's revenue came from advertising in 2022:
As of its 2022 full-year earnings, The Independent's non-advertising revenue overtook advertising revenue 57:43, a significant shift from fiscal year 2021 when advertising represented 60% of the company's overall revenue.
"We see ourselves as a £100 million revenue company within the next four years [and] we've got a plan to do that," said The Independent's chairman John Paton.
Learn more about The Independent's strategy to remain less dependent on ad revenue here.
As Twitch backpedals rev share policy, UTA's Damon Lau thinks creators are poised to win:
With video streaming platforms like Twitch constantly changing the revenue share models for creators on the platform, competitors like YouTube, Kick and even TikTok are stepping up to try and win over creators' exclusive streaming rights.
On the latest episode of the Digiday Podcast, Damon Lau, the head of gaming and esports at United Talent Agency, discusses how his clients are rethinking their partnerships with streaming platforms.
Listen to the latest episode of the Digiday Podcast here.
WTF is IAB Tech Lab's Open Private Join and Activation?
Advertisers have been adopting data clean rooms but the problem is clean room-based advertising at scale is a challenge at the moment.
Enter IAB Tech Lab's Open Private Join and Activation, which offers up a standardized process for matching an advertiser's and a publisher's first-party data sets.
Learn more about IAB's new offering here.
As news subscriptions stall, the U.S. market is faring better than most:
Across 20 countries, the average proportion of the roughly 40,000 survey respondents paying for digital news subscriptions has remained at 17% for the second year in a row, according to the Reuters Institute's latest Digital News Report.
The U.S. market is faring slightly better: 21% of the roughly 2,000 people in the U.S. survey sample are paying for online news, up from 19% last year.
Learn more about the state of subscription growth here.
What we're reading
ProPublica's newsroom has unionized:
The reporters of the investigative nonprofit news organization voted to unionize on Wednesday, The Washington Post reported. The publication's president Robin Sparkman and editor-in-chief Stephen Engleberg wrote in a memo to staff that they plan on recognizing the union once details are sorted. 
Vice U.K. journalists plan to strike: 
The journalists in Vice's U.K. office are planning a strike on June 29 and 30 in protests over the company's lack of clarity around its redundancy terms that led to the layoffs of several staff earlier this year, according to the company's union representation, the National Union of Journalists.
Gannett sues Google, accusing the platform of an illegal monopoly:
Newspaper publisher Gannett filed a lawsuit against Google this week, stating that the company was in violation of federal antitrust laws by abusing its monopoly position as an ad tech provider, ultimately resulting in a decline of local news, The New York Times reported. 
Media activists are encouraging wealthy Democrats to invest in media: 
According to a report obtained and published by Semafor, left-leaning media activists are trying to get wealthy, Democratic political leaders to invest in for-profit media companies and social media creators.
https://staging.digiday.com/?p=508482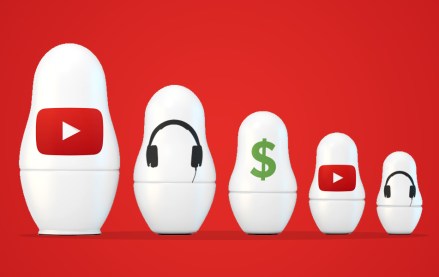 August 17, 2023 • 3 min read
•
•
Adalytics Research asks, 'Are YouTube advertisers inadvertently harvesting data from millions of children?'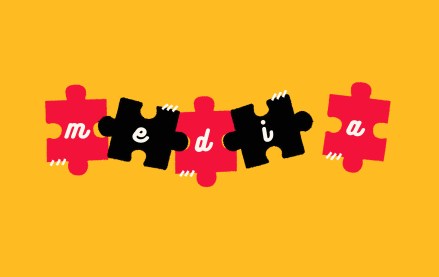 August 17, 2023 • 10 min read
•
•
Publishers' Q2 earnings reveal digital advertising is still in a tight spot, but digital subscriptions are picking up steam.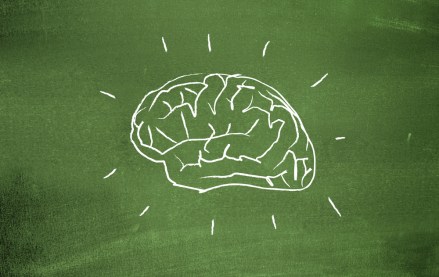 August 17, 2023 • 5 min read
•
•
Experts reflect how the failures of social media and online advertising can help the industry improve the next era of innovation.