Media Buying Briefing: What is, and should be, talked about at Cannes Lions this year
June 19, 2023 • 6 min read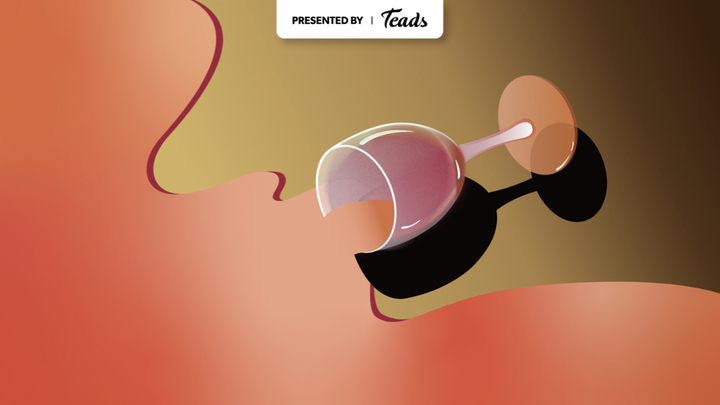 Here we are, back at the Cannes Lions — and this year feels more fraught with frenetic energy than last year's feel-our-way-back-to-normalcy vibe. The sheer volume of pitches, meet-n-greets, parties, panels and the like is more than I can remember in the last decade — although anything pre-pandemic also feels like a vague and hazy memory.
As we embark on this annual festival, here are five important issues/topics that need to be discussed, debated, wrestled, agreed upon and investigated.
AI, AI AI AI!
Sung to the tune of Cielito Lindo — because generative AI has taken over the worlds of marketing, media, ad-tech, mar-tech and even creativity. It's impossible to ignore wherever you look. No technology has even been adopted with greater speed — and possibly less caution, given the magnitude of effect it can have on the industry, and society at large. But here we are.
Last week alone brought several developments in the agency world — Brandtech Group purchasing AI ad- and content-generator Pencil was the biggest highlight. IPG's Huge said it's employed generative AI to power a new system that it hopes can find white-space opportunities for its clients. Even smaller, independent media optimization firms like Blueprint are using generative AI to enhance their offerings.
Digiday's own research confirms the trend. In a recent survey, 62% of buy-side respondents said their companies have already found ways to incorporate generative AI into their workflow. (Only 39% of buy side pros said they're not yet using generative AI). The survey also found that 71% of agency pros overall report their companies are already using generative AI technology like ChatGPT — clearly making this group early adopters (only 29% said their companies are not yet utilizing generative AI).
If you have a minute, please check out my podcast conversation with S4 Capital's Sir Martin Sorrell and HP marketing head Tara Agent, during which we discuss AI's impact at length.
Commerce & retail are where it's at
Scan the lineups of panel discussions and presentations across the various Lions stages and you'll find retail media, commerce media, connected commerce and a host of other terms that fall under this banner. The fact is, with better and more sources of data, clean rooms that can connect various data sets, and more retailers making use of their first-party data, much more can be discerned about where and when people will be shopping for whatever it is you're selling. That equals better outcomes with planning and investing in media.
As it did with last year's Cannes, holding company Omnicom is blitzing the Lions with a spate of partnerships, pacts and new units that aim to cement its place at the forefront of commerce media. In fact. Its first move consolidates several of its commerce-driven elements into one data ecosystem that provides a single, standardized view of the commerce journey — not only across commerce and brand investment, but also across retailers and online/offline environments as well.
Video keeps evolving
There will be lots of discussion around the opportunities and needs in the video landscape — incorporating connected TV, linear TV as well as digital and social video. The simple fact is, video advertising remains a vital part of any media execution, and increasingly on both ends of the funnel with the advent of live shopping (see commerce media above). Competition in the measurement space is bringing much-needed innovation and scale to sellers, and helping buyers find the audiences they're seeking for their clients.
Speaking of measurement, newer forms of assessing propensity to purchase. Attention metrics firms including Adelaide, Lumen, Amplified Intelligence appear to have convinced the media planning and buying world that the industry needs to move beyond impressions or viewability to this more substantive gauge.
And then there's programmatic, which embodies the potential of ad-tech as much as its flaws. A majority of video inventory is purchased programmatically, but the process remains either expensive (ie private marketplaces) or confused (open exchanges).
Social, cultural and environmental issues
This one's a bit less directly impactful on companies' bottom lines — unless you're A-B InBev or Target. The fact is, notably in the U.S., there's a culture war that's intensifying thanks to the politicization of everything leading up to a monumental presidential election in 2024.
Where it used to be easy — and frankly, sometimes lazy — for companies to latch onto cultural touch-points to appeal to a certain audience, whether Juneteenth or Pride, today that comes at a possible price. The rise of vocal conservative voices across the social landscape — yes, I'm looking at you, Elon Musk — has led some companies to shrink away from championing human rights or environmental practices.
Forgive my editorializing, but the agency world, and the broader marketing world, cannot and should not be bullied by those who seek to take away the rights and protections of fellow human beings. And I hope that the rise of sustainability concerns in the marketplace of the last two years doesn't end up getting shoved the back of the line.
Color by numbers
By now, we've all heard of ChatGPT – but who else is driving the AI evolution? Fintech company Tipalti analyzed the top AI tools based on search volume, pricing and social media followers to see which ones are winning the race. — Antoinette Siu
Here are some findings of the top AI tools, with the full study here.
ChatGPT was the most searched and best-ranked AI tool, scoring the top spot with its technology that uses a language model for human-like conversations.
57.7% of AI tools are being developed in the U.S., including ChatGPT, Freshchat, Pictory, Genesys and WordAi. Some 22% were made up of other countries, including Zendesk in Denmark, Live Chat in Poland and HitPaw in Hong Kong.
The AI competition is by far trailing behind ChatGPT in online search: ChatGPT totaled more than 388.5 million Google searches, while writing assistant Wordtune came in second with 8.2 million searches. Content generator AI Jasper ranked third and got 6.2 million searches.
Nothing gets cheaper than free: 26 of the 45 AI tools in the study had free options, including OpenCV, Chatfuel and Fireflies. The next most affordable tools start at $8.73/month and $9/month.
Takeoff & landing
Havas Media Network (formerly Havas Media Group) launched CSA, a new data-leaning unit with several tendrils encompassing data analysis, implementation, and optimization. CSA rolls out in the U.S. as well as France, Italy, Spain, the U.K. and LATAM for starters.
Dentsu partnered with dynamic ad server Clinch to access its Flight Control SaaS platform that enables omnichannel campaign activation.
Personnel moves: InfoSum chairman Brian Lesser joined the board of ad-tech firm Ogury … Wavemaker made several global moves, including naming Sindujha Rai its CEO of the APAC region, while also adding Lynne Reilly as chief growth officer for North America, Natalia Lopez as head of growth for LATAM, and Natalie Yorke as global growth partner based in London.
Direct quote
"Scaled experiences applied to idiosyncratic marketer needs and the negligible amounts of capital required to start a new business in this space further supports the growth of smaller firms. This is not to rule out opportunities associated with scale: the largest agencies should be able to provide many services at significantly lower prices or with significant value-adding factors when they organize in a manner that allows them to do so … However, it's worth noting that the largest 30 independent agencies still outperformed the biggest global agency groups by several percentage points during 2022, based on my analysis of those entities."

—Independent media analyst Brian Wieser, in his latest assessment of agency performance
Speed reading
Digiday platforms reporter Krystal Scanlon has been tracking the opportunities and challenges Reddit faces as it aims to foster a more mature ad offering to the marketplace.
Digiday media reporter Sara Guaglione looked at declining subscriptions to news publishers and found that American publishers are faring better than the rest of the world.
Digiday media agency reporter Antoinette Siu dug up an exclusive on how agency Influential struck a deal with digital OOH company Adomni to secure extra visibility for creators and influencers in streets and malls across America.
https://staging.digiday.com/?p=507846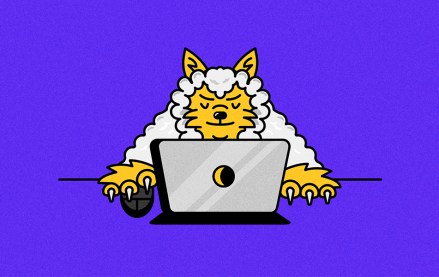 August 17, 2023 • 4 min read
This week, Exverus Media and meat company John Soules Foods launched their first AI chatbot to generate personalized recipes for shoppers — but how safe are consumer apps like this?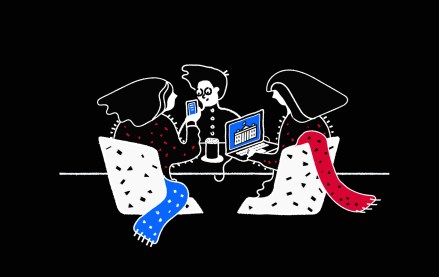 August 17, 2023 • 4 min read
The Social Media Trust Tracker studied the world of social media, finding a growing trust gap among its users along age and generational lines. Is this a boon or a warning for political advertisers?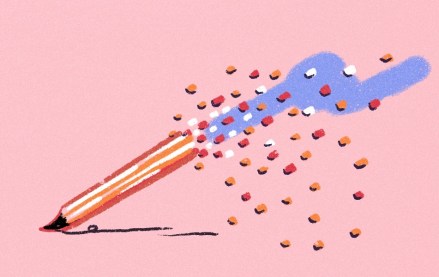 August 16, 2023 • 5 min read
Some marketers say it's hard to sift through the noise when vetting potential AI vendors. Others are finding success with internal tools — while proceeding with caution.