Media Buying Briefing: Debating the value of open-exchange programmatic vs. PMPs
June 12, 2023 • 7 min read
Ivy Liu
Can open-exchange or open marketplace programmatic ever overcome its reputation as a muddled and confusing source of low-quality inventory that can land a media buyer's client in the wrong place? Is its main attraction simply the fact that its cost-per-reach is much lower than private marketplaces (PMPs) that often lack the scale one can get on the open market?
Or, is there a middle way, as a few sources described, of "auction packages" that represent a blend of both options? Digiday surveyed several programmatic experts at holding companies and independent agencies to find out more about how to get around some of open-exchange programmatic's problems and why PMPs aren't always the answer.
For one, let's agree for the purposes of this story that open-market programmatic is anything not sold through a PMP. And the industry is certainly agreed that investing in open-market programmatic requires a lot more work — but could offer a payoff — than PMPs. While most buyers do invest more in PMPs, and will continue to do so, open-exchange has its role.
"There are definitely quality concerns in the open auction, and the quality of inventory that's available on the open auction has gotten worse, not better, over the course of the last few years," said programmatic expert Chris Kane, founder of Jounce Media. "It's a growing awareness on the part of buyers that the open auction — in spite of attempts to pre-filter out fraudulent inventory, hate speech or other kinds of low quality or problematic inventory — is still littered with really low-quality auction supply."
Jillian Tate, senior vp of media at Bounteous, agreed, but noted there are ways to optimize open exchanges that can end up delivering value. "The open market does pose risk of having lower page placements as the 'good' inventory is likely put into header bidding instead of the RTB 'waterfall' auctions," said Tate. "However, it's also about the audience in any sort of auction or bid-based programmatic, so I do think that it is worth testing multiple inventory sources against an audience while using the DSP and ad servers to monitor any duplication."
Tate cited an example: With a high-propensity return visitor audience, she said she might prefer to run on open-market inventory with a high frequency rather than running a PMP or other more expensive inventory at a lower frequency cap. "With open market, the viewability is also going to be a key metric, so I think the inventory can be made to work so long as viewability and brand safety standards are met," she added.
Ensuring brand safety is of the essence, of course, and there's an entire shoulder industry around programmatic to help with that. But as Paul DeJarnatt, vp and managing director at Novus, noted, it just requires more time and effort on his and his team's part to ensure open-market investments work.
"It does require more scrutiny and work on our end, which is kind of funny because it's the cheaper inventory — it should require less time," said DeJarnatt. "We actually spend more time scrutinizing it just to make sure we're not getting anybody in trouble. But that does pay out for our clients because it creates a better mix of inventory so that we can balance costs and returns to give them a better media plan. We'll up the sensitivity in our buying platforms and will employ more of the available options in DSPs and through the third-party folks of the world."
"It's the buyer's responsibility to ensure that inventory performs while also sifting through the inventory to make sure it's contextually relevant and valuable for the campaign," added Sean Edwards, director of programmatic with Exverus Media.
Which is what's led to the creation of this middle market, which some buyers call "auction packages." Jounce's Kane describes an auction package as a deal ID that pulls together dozens or even hundreds of different publishers into one targetable pool of supply, which delivers giant scale across a huge diversity of inventory that's pre-vetted to meet high-quality standards.
"There's more awareness among buyers that they need an in-between solution, and there's a lot of jockeying among ad tech companies to power those solutions," said Kane, noting that DSPs, exchanges, audience data providers and ad networks are all vying to provide those solutions. For now, though, he said he thinks agencies are in the best position.
Ryan Eusanio, managing director of digital activation at Omnicom Media Group, agreed that auction packages do have their value. "They're definitely useful even for our clients today, because you can get a lot of the benefits of leverage and scale," he said. "And you still get the benefits of curation down to like individual publishers."
Still, OMG conducts the majority of its programmatic investment through PMPs, securing leverage by striking deals with all the major players, added Eusanio. "There's not a single major publisher that is doing programmatic that we don't have private marketplaces set up with within the top 100," he said.
And Eusanio said he believes that's where programmatic will continue to grow. "That number keeps growing year after year, and it's never gone down," he added. "It's a fairly mature market, but it keeps getting bigger."
Color by numbers
As we get into Pride Month, it's worth looking at some of the hopes and concerns among LGBTQIA audiences about media, content and representation in advertising. Nielsen released a report last week addressing these issues, and it found that, while these audiences are looking for more of themselves reflected in media and advertising, they're not seeing enough of it. Some highlights:
Nearly half the respondents (46%) said the best way to improve inclusivity is to avoid stereotypes.
62% of gender-nonconforming audiences said they haven't been targeted in advertisements, while only 19% of respondents in the broader LGBTQIA community said they've received targeted advertising.
When audiences did receive targeted advertising based on sexual orientation and/or gender identity, 64% said the products and messaging were relevant.
Streaming platforms account for 87% of LGBTQIA-related content.
Takeoff & landing
Horizon Media's Horizon Next unit launched a Center of Excellence around podcasting activation and strategy. It's led by Lauren Russo, evp and managing partner of innovation and performance audio, and Maria Tullin, who was promoted to senior vp and managing director of performance audio.
GSTV struck a partnership with TikTok that imports content from the popular social platform onto the out-of-home video network, which hopes to delve deeper into creator-driven content in the future.
Personnel moves: Former Starcom Mediavest Group chief Stewart Easterbrook joined OOH media agency Talon as chairman … Delphine Fabre Hernoux was promoted from chief data and analytics officer at GroupM's Wavemaker to the same position at the GroupM North America level … Independent media agency Anagram made several hires to expand departments: Jeannie Chan joined as head of retail media, coming over from Merck Animal Health where she was associate director; and Jacob Dalton becomes vp and head of analytics, coming over from sibling ISPD where he was a senior engineer; Chris Cloney was appointed vp and head of business development back in January.
Direct quote
"You need a way to tie together impressions and outcomes across linear and CTV, and do that with accuracy and in a way that everyone trusts. Unfortunately, there's so many people trying to do that, it's creating a lot of complexity and confusion, and everyone's singing the merits of their particular methodology. But we do have the data now to do it."

— Jason Manningham, founder and CEO of Blockgraph, on the evolution of data that's jockeying for a piece of the video measurement marketplace.
Speed reading
As Adobe rolls out more updates to its generative AI offering Firefly, Digiday senior mar-tech reporter Marty Swant looks into its promise to enterprise clients that it will offer indemnity if they get sued.
I wrote about how Publicis Groupe became the first agency holding company to take not only membership in the Coalition for Content Provenance and Authentication but a seat on its steering committee, in an effort to get more serious about safeguards around the use of AI.
Senior marketing reporter Kimeko McCoy explained the challenges and opportunities Meta faces as it rolls out its Advantage+ automation tools in an effort to remain the "holy grail of paid advertising."
https://staging.digiday.com/?p=506957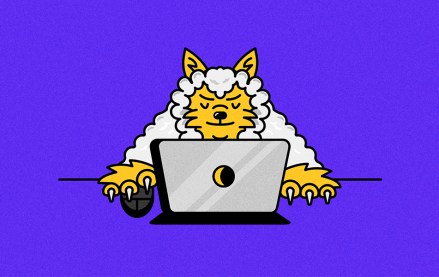 August 17, 2023 • 4 min read
This week, Exverus Media and meat company John Soules Foods launched their first AI chatbot to generate personalized recipes for shoppers — but how safe are consumer apps like this?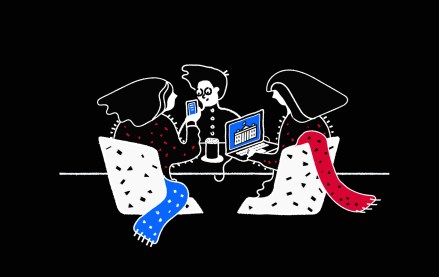 August 17, 2023 • 4 min read
The Social Media Trust Tracker studied the world of social media, finding a growing trust gap among its users along age and generational lines. Is this a boon or a warning for political advertisers?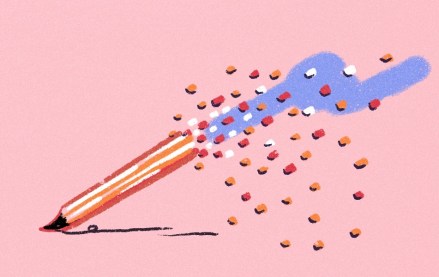 August 16, 2023 • 5 min read
Some marketers say it's hard to sift through the noise when vetting potential AI vendors. Others are finding success with internal tools — while proceeding with caution.