Media Buying Briefing: The way to beat bad AI? Anticipate consumer needs and invest in predictive capabilities
July 17, 2023 • 5 min read
Ivy Liu
Media agencies are shifting to testing and anticipation strategies to combat some of the wastage and poor quality of inventory exacerbated by artificial intelligence tools.
Digiday has been covering the many ways all sorts of agencies are using generative AI since ChatGPT emerged. But recently, media agencies also have focused on preventing the proliferation the lower-quality content and wasted ad spending these tools can generate, leading to fake or bad impressions, plagiarized content and misinformation that threaten brand safety.
Ironically, some of the issues worsened by AI can also be addressed through developing different AI models and platforms. AI models can be trained to do what people need — so the same technology can ostensibly be used to analyze information and detect low-quality content.
Andy Maskin, vp of content innovation at Publicis agency Spark Foundry, believes this is one way AI can become "a force for good in the ecosystem … Generative AI is not fast enough yet to evaluate content in real-time during an auction, but crawling and flagging suspicious domains seems within reach."
The primary remedy to avoid junk sites and bad impressions is to run higher-quality content, but Maskin noted that software to evaluate this content in real-time has yet to be developed. Because this is something that could become a "huge plus for ad performance," Maskin said there will likely be an arms race as companies try to build out those technologies.
Currently, one way marketers can cut through the clutter is by using new AI tools to create dynamic ads, said Dan Gardner, cofounder of Stagwell digital agency Code and Theory. This can help them anticipate what consumers want and offer immediate value — going beyond targeting efficiency to creating highly-relevant content. Dynamic ads can include promotional content or calls-to-action that change or adapt almost predictively based on user behavior.
"Brands being forced to cut through clutter is no new endeavor — the volume of clutter is just growing faster, which puts more focus on the brand's fundamentals of knowing their audience, their habits and platforms," Gardner said. "Personalization was how it was done the past decade. The next decade will be anticipation."
Research suggests that anticipating people's needs using predictive marketing to understand customer patterns and behaviors can help improve personalization and conversion rates. A Forrester survey of programmatic decision makers that implemented predictive capabilities and AI found that 53% saw improved performance across the entire customer journey, from brand awareness to conversions. Some 57% said they were able to drive higher conversion rates and greater ROI for their marketing activities.
Yet the wastage issue is not new to the industry. Pedro Mona, global director of martech and data at Stagwell media agency Assembly, pointed to examples of publishers providing "substandard editorial on sites designed to maximize in-view ad space." For example: a site that takes you 10 clicks to get content that could be viewed in one paragraph, Mona explained.
"Generative AI has contributed to an accelerated proliferation of these sites," Mona said. "It became easier to write pretty vanilla content about anything, paste it on a template that maximizes ad space and there you go — a little CPM earner, bad editorial, incredibly high viewability and zero attention."
Mona contends that the industry needs to move away from viewability scores and vanity metrics to engaging content and rewarding good editorial, which will ultimately yield "higher relevance on targeting and maximize user attention and engagement." That's where AI can help find shortcuts to get there.
With greater adoption of consumer anticipation strategies and predictive capabilities, media agencies say they hope to minimize wastage by leveraging AI to rapidly test relevant messages for an audience.
Like so much of ad tech these days, it seems AI is a double-edged sword.
Color by numbers
It's no secret in the TV business that connected TV is attracting a larger share of ad dollars and viewer attention. Quantcast dove into the topic with its Advertising State of Play report. Among the findings:
Marketers and media agencies see their top three challenges as measuring ad effectiveness, delivering ROI from marketing, and the impact of the economy; their top opportunities include business expansion, continued advertising and understanding more of their audiences.
CTV ad spending in the U.S. is projected to grow to $24 billion through the remainder of 2023, representing a 26% increase from 2022. While media agencies expect budgets to increase significantly, one out of two marketers say media budgets are likely to stay the same.
The top two areas brands want to upskill in the next year are: Accurate measurement methods (27%) and cookieless advertising solutions (25%). Cut another way, 44% of marketers say they're prioritizing preparations for a cookieless world.
Takeoff & landing
CTV ad-tech firm BrightLine unveiled what it calls the Proteus Experience Engine, tech that lets streamers overlay dynamic, interactive, and shoppable moments in their content rather than in traditional ad breaks.
Omnicom purchased U.K.-based financial services media agency Ptarmigan for an undisclosed price. Its 150 staff members will be housed within Omnicom Media Group.
Dentsu's iProspect won global media AOR duties for global brewer and beverage firm Carlsberg Group. The losing incumbent agency was IPG's Initiative.
Korean Air picked Innocean to handle North American media as the airline looks to expand in the U.S.
Direct quote
"While DDL for linear TV has been around for nearly 10 years, it has been dramatically limited by the sample size available for measurement until now … This year's upfront, and especially [with] agency and publisher adoption of providers offering samples in the tens of millions, provides the industry with a great dataset that can greatly advance the use of data-driven linear [optimization]. A soft upfront, such as what we are seeing currently, means that advertisers need to value efficiency as their primary metric — which should be gauged by cost to reach to their primary target audience. Data-driven optimization gives publishers the means to maintain buyers traditional demo GRPs while showing lifts in performance on target audience metrics — all at the same cost."

— Howard Shimmel, head of strategy for at ad-tech firm datafuelX
Speed reading
https://staging.digiday.com/?p=510943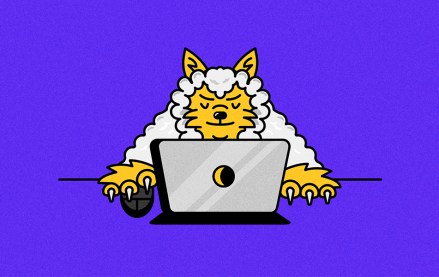 August 17, 2023 • 4 min read
This week, Exverus Media and meat company John Soules Foods launched their first AI chatbot to generate personalized recipes for shoppers — but how safe are consumer apps like this?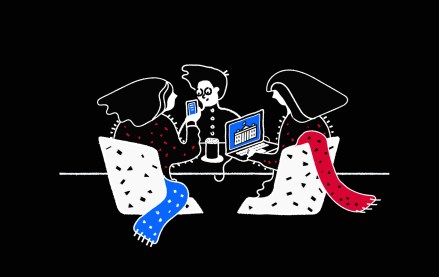 August 17, 2023 • 4 min read
The Social Media Trust Tracker studied the world of social media, finding a growing trust gap among its users along age and generational lines. Is this a boon or a warning for political advertisers?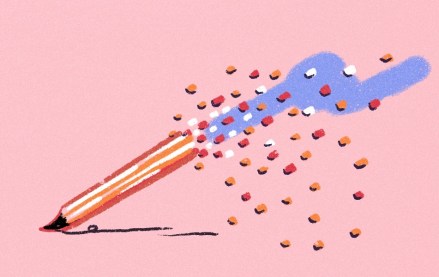 August 16, 2023 • 5 min read
Some marketers say it's hard to sift through the noise when vetting potential AI vendors. Others are finding success with internal tools — while proceeding with caution.