Media Buying Briefing: Agencies wonder whether generative AI leads to more wasted ad spending and production
July 3, 2023 • 5 min read
•
•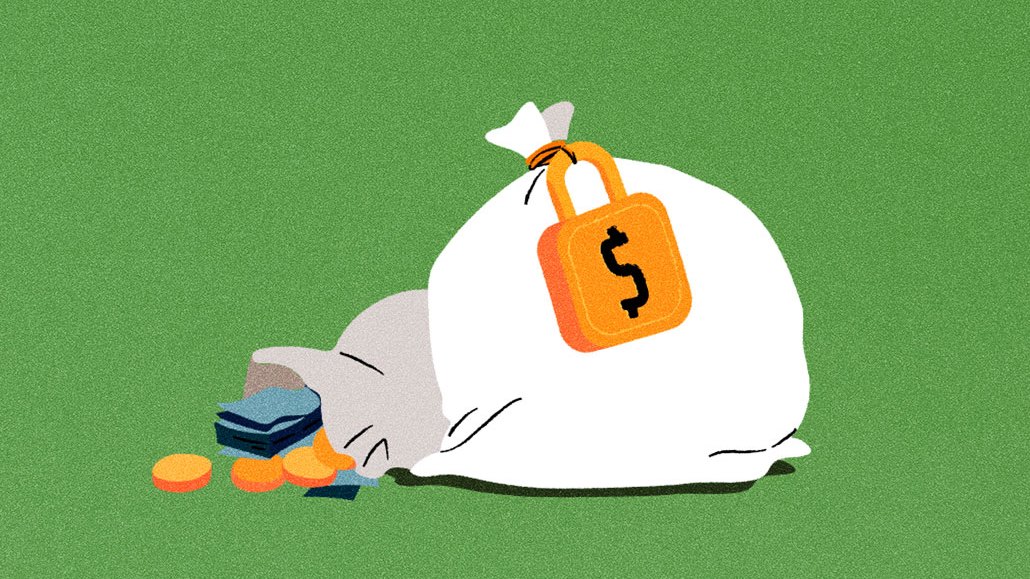 Ivy Liu
As generative artificial intelligence is used to create more content, the industry is beginning to question the quality of this content in relation to the amount of ad spend being put toward this inventory.
As more influencers and marketers turn to generative AI to scale their work, agencies are exploring how this trend can lead to wasted media dollars going toward fake or bad impressions — or in some cases backing plagiarized material and misinformation created by AI that could pose risks to the brand.
Lindsay Hong, COO of Stagwell agency Locaria, mentioned anecdotally seeing a rise in AI websites that are "diverting media spend into pointless impressions." Hong contended that advertisers need to get better at identifying AI websites, but there is an added risk of wasted production as well.
"We also need to be cognizant of not just budget wastage but also production wastage — why does nobody care about all those DCO (dynamic creative optimization) versions not being used?" Hong said.
Andy Maskin, vp, content Innovation of Publicis agency Spark Foundry, similarly said there has been a "content farm problem in programmatic that generative AI may exacerbate — and we're seeing some of that already."
Out of more than 300 marketers recently surveyed by digital experience platform Optimizely, 92% of the senior marketing executives said they were adopting generative AI capabilities from everything including generating text, code, as well as images and audio.
Spending in a saturated market
To get better results from ad dollars, agencies are turning to influencer marketing strategies and digital experiences for their clients.
Full-service marketing agency First Tube, acquired by Horizon Media in 2022, focuses on producing digital and live experiences.
In this context, the pitch being that live brand experiences help target consumers directly, said Andrew Beranbom, CEO of First Tube. "AI is enhancing doom scrolling," Beranbom told Digiday. "AI is making creators develop things faster and easier than ever, which is just increasing the quantity of distractions and ways that consumers can choose to spend their time. So that volume to me is just going to grow and grow and grow."
On the content creation side, Genna Franconi, founder and president of Trade School, said this is an opportunity to build up influencer content and emphasize the need for authenticity in digital media. Trade School was founded in 2020 as the content and production arm of independent agency 22squared under the parent company Guided By Good.
Trade School's influencer approach is partnering with influencers and partners to boost content production, but it's not a "one-size-fits-all solution," Franconi said. Depending on client goals, it might produce sponsored content with an influencer's community on their owned channels. Otherwise, they would partner with content creators and utilize their storytelling to create assets for a brand's channels or paid media campaigns.
"Often, it's both," Franconi said. "As marketing and advertising channels and placements continue to diversify, and brands get smarter about audience segmentation, the need for a high quantity of relevant and compelling content has drastically increased. But brands continue to struggle to fulfill their content needs due to limited resources and production budgets."
Growing pains
The fact that generative AI may contribute to some of the waste in ad spending and production process could be a temporary phase, as businesses move fast to experiment with the technology. But it is perhaps also a necessary part of any emerging innovation to help us understand its practicality.
As Femi Taiwo, head of consultancy, Europe at Stagwell's media agency Assembly, put it — generative AI and content creation at this scale "will invariably lead to wasted ad spend. … Where we are in the generative AI innovation cycle means that experimentation is rife, and we don't know what consumers will respond to best or what will break them out of ad blindness and ad fatigue cycles."
And what may seem like "wasted" time or money in these early stages may pay off in the long run if it leads to positive developments, Taiwo contended. "If all the experiments lead us to a place where we can get better AI-generated ads, less intrusive (and obvious) personalization, and streamlined A/B tests to drive increased purchases, then was the initial spend really wasted?"
Color by numbers
Digital asset management platform Bynder last month surveyed the marketing industry on how it is using AI in daily tasks, like copywriting, brainstorming and strategizing. It found that just over half of marketing respondents from global brands like Spotify, Puma and Five Guys currently use AI tools in content production processes. Some highlights:
The most common use case for AI integrations was to automate tedious tasks: 54% used it to create first drafts, 43% used it for content optimization and 42% used it for spelling and grammar help.
The other use case was SEO support: 30% used AI in content reuse (placing the same material in multiple places), 27% used it to create tone of voice documents, 25% used it for content governance and 25% for translation tasks.
Takeoff & landing
Revlon Group named Horizon Media as the U.S. and Canada as agency of record to lead brand and performance media for the group's North American portfolio.
Dentsu completed its acquisition of omnichannel digital marketing production company Tag Group to grow creative production and other tech and customer transformation capabilities. This marks the holdco's sixth agency brand.
Meet The People acquired New Hampshire agency Saltwater Collective, adding to its roster of agencies as it continues to expand digital capabilities.
Dentsu joined the Roblox Partner Program as the first holding company partner in the group. The multi-year deal will give clients new access to the gaming platform's 66 million daily active users.
IPG rehired Jacki Kelley as evp, chief client officer and chief business officer in a newly-created role. Kelley was previously CEO of Dentsu Americas, which last week named Michael Komasinski to replace her in July.
Publicis division Digitas appointed Melissa Levy as chief customer officer to focus on organic growth with existing clients.
Direct quote
"We have found attention to be a better leading indicator of lower-funnel conversion than viewability. Viewability is a technical measure of an ad loading on a screen, whereas attention factors in the opportunity for it to resonate with a person."

— Ed McElvain, evp, head of P3 for Mediahub, on balancing traditional KPIs and new attention metrics. Read the full story here.
Speed reading
Ronan Shields covered MediaMath seeking bankruptcy protection after failing to negotiate with potential buyers in the past few weeks.
Marty Swant discussed the AI boom leading to new risks in programmatic ads, some of which includes plagiarized articles and other low-quality content.
I wrote about ad solutions company Emodo's research into dynamic (think animated and enriched) creative ad formats generating better attention and recall metrics.
https://staging.digiday.com/?p=509400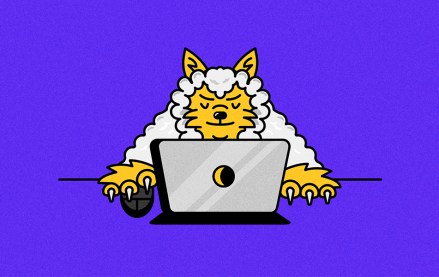 August 17, 2023 • 4 min read
•
•
This week, Exverus Media and meat company John Soules Foods launched their first AI chatbot to generate personalized recipes for shoppers — but how safe are consumer apps like this?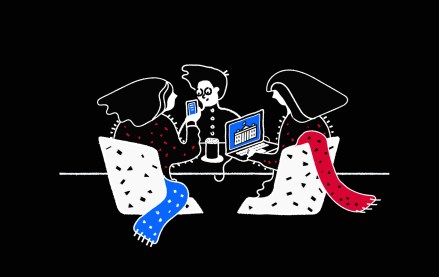 August 17, 2023 • 4 min read
•
•
The Social Media Trust Tracker studied the world of social media, finding a growing trust gap among its users along age and generational lines. Is this a boon or a warning for political advertisers?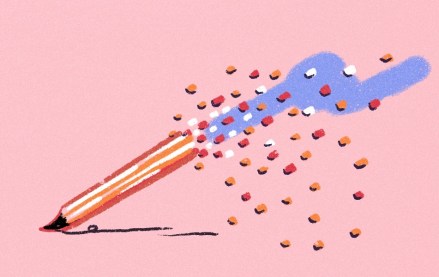 August 16, 2023 • 5 min read
•
•
Some marketers say it's hard to sift through the noise when vetting potential AI vendors. Others are finding success with internal tools — while proceeding with caution.