Media Buying Briefing: Known's data, analytics and engineering power wins over new media chief
May 1, 2023 • 6 min read
•
•
Although she's been around the media agency world for many years, Kasha Cacy feels like she finally found the right agency environment that balances deep-diving data science with sound media and creative strategies, as head of media at independent agency Known.
Cacy most recently was CEO of Big Village Media and EMX Digital, but oversaw its downsizing and eventual declaration of bankruptcy, which she admits was a tough time. Prior to that five year tenure, Cacy was a rising star within IPG's media arm having risen to president of UM from a strategy role in McCann Erickson before she left in 2018.
"I am crazy passionate about data and analytics and using that to inform marketing," explained Cacy, who's almost two months into her role as chief media officer at Known. "I just feel like every other business function has been transformed using those capabilities, and marketing has been slower to the table."
Rebundling sits at the core of Cacy's vision in many ways. "I'm extremely passionate about bringing marketing back together," she told Digiday. "The idea of not doing media in a silo, but being able to marry everything we know — with the creative, the content and culture and social, and how you really optimize that entire system on behalf of a client."
The following conversation has been edited for space and clarity.
What makes Known different from all the other media agency jobs you've had before?
The first way that they're unique is they brought together this very, very substantial and rich data and analytics capability with the content that was Stun [one of the agencies that merged to form Known in 2020], and the creative that's also part of the agency that includes social and all channels of creative. I've just never seen that done in as integrated way as I have in this organization, where people from all those disciplines talk on a daily basis, work together on problems, no matter where the entry point is.
What was also really appealing to me is they really started out in the data and analytics space versus trying to add it afterwards. They're able to do that at a scale that I've never seen anywhere else … and it really does have data and analytics at the core. Probably half the group is data scientists. Those people are embedded into clients, they're actively working on client challenges and they're innovating at this really rapid pace. But we also have the engineering capability to productize that and make it available to clients in a way that is repeatable and scalable. Traditional agencies don't typically come at something from an engineering perspective.
How much does speed and responsiveness play into it?
There's two components to that. One piece of it is yes, we have the people sitting right next to us. So it isn't a 'Let's collect a lot of data and then analyze it and then figure out what happened.' The other thing that Known does, which I have never seen, is when they go into a client, they will set up a series of tests right out of the gate. They don't cost a lot of money but they give us a lot of data in a very short period of time, that allows us to get into that optimization cycle much more quickly.
A lot of times what happens — and I've seen this in other agencies I've worked with — you have to wait for the flight to be done. Or you have to wait for six months worth of data so you can build a model. What Known does, which is really interesting, is they look at the data they have, they look at what's missing, and then they put a test plan in place to fill in the gaps right out of the gate so that we can get to those models and that optimization really fast.
How do clients deal with that? They may not always love what they hear.
Clients are really struggling with how to spend their money because budgets are tight. That's what happens when you're in the macro economic environment we're in. We've had clients come to us and say, 'We have to deliver the same results that we did last year on half the budget — how do we do that?' It's a very intense data exercise, and a very intense tracking and optimization exercise. Sometimes we have to maim a sacred cow. But at the end of the day, what we're trying to do is drive business results.
For most clients, if you could increase their business results (whatever they are) in most cases by 10%, that's worth way more than cutting their media or agency fees by 10%.
What do you want to add at Known, or what's missing?
When you think about dynamic creative and what AI is going to do for creative, there's a lot of territory to tackle with that. How do you tweak the message? How do you tweak the pictures? Up until this point, even with dynamic creative engines, it's been a big effort to do that and I think AI is going to change that completely.
There's tremendous value there that we can put into the analytics engine and start to really define what that value looks like and what you should be paying for it.
Color by numbers
How do marketers really feel about the future of generative AI? Digital marketing firm BMV in April asked 1,000 marketers, content marketers and agencies and brands about topics like ChatGPT and AI budgeting. –Antoinette Siu
Some findings:
45% of marketers say they have increased their content marketing budget for 2023
70% think AI tools like ChatGPT will replace some writers in the next five years, while the other 30% say generative AI will supplement work for writers
58% believe content produced by AI will be penalized by search engines in the future
The three most common uses of AI tools in content marketing departments: identify SEO keywords (37%), content ideation (35%) and writing content drafts (33%)
Takeoff & landing
Programmatic platform Teads is expanding its connected TV ad offering across North America as well as the U.K., France, Germany, Italy and Spain following in-market test campaigns. Teads is also integrating Comscore cross-platform data into the offering.
Account wins: Publicis media shop Spark Foundry won media AOR duties for Blue Diamond Growers, which controls several brands including Almond Breeze and Snack Almonds. Spark Foundry was also the lead agency for Publicis Media when it won Signet Jewelers' U.S. media business … Omnicom's OMD won global media duties for sneakers brand Vans following a review … Indie performance agency Tinuiti won media duties for shoe and boot maker Frye … TikTok specialty agency Gassed won social media duties for Fabletics Europe and Drift.
Personnel moves: Amy Lanzi named CEO of Digitas North America, moving from corporate sibling Publicis Commerce, where she was COO…Havas Media Group named George Papandreopoulos global managing director of measurement; and named Jamie Seltzer global m.d. of the Mx analytics practice.
Direct quote
"I'm always less excited about driverless cars. Also, language translation is something where we're getting closer and closer, then we aren't getting closer. There are so many idioms across the languages and so much context — but I will say it's getting better."

Stagwell chairman/CEO Mark Penn, on tech innovations he finds less exciting.
Speed reading
https://staging.digiday.com/?p=501879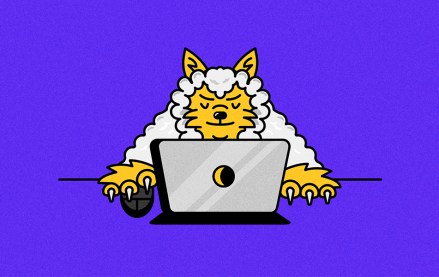 August 17, 2023 • 4 min read
•
•
This week, Exverus Media and meat company John Soules Foods launched their first AI chatbot to generate personalized recipes for shoppers — but how safe are consumer apps like this?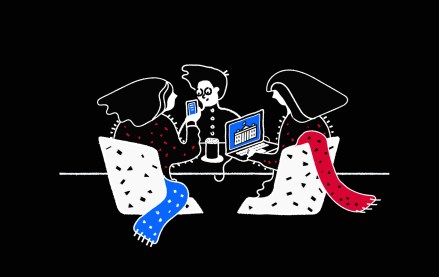 August 17, 2023 • 4 min read
•
•
The Social Media Trust Tracker studied the world of social media, finding a growing trust gap among its users along age and generational lines. Is this a boon or a warning for political advertisers?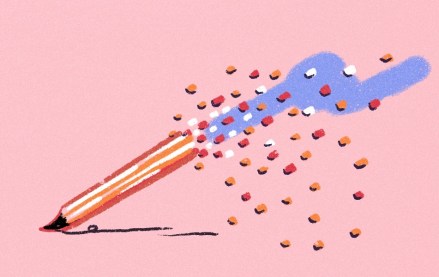 August 16, 2023 • 5 min read
•
•
Some marketers say it's hard to sift through the noise when vetting potential AI vendors. Others are finding success with internal tools — while proceeding with caution.