Media Buying Briefing: Decarbonization efforts struggle to find 'pre-competitive' footing
March 20, 2023 • 7 min read
Ivy Liu
Ever heard the term "pre-competitive"? It's a new one to me, but I heard it a lot while reporting on the latest efforts to reduce carbon emissions in the buying and selling of media — an area every agency holding company says it is committed to. It basically means putting competitive instincts aside for the greater good — akin to asking a lion to treat a zebra as his best friend and not dinner. (More on this analogy later.)
But the key to industry-wide progress in decarbonization of media is industry-wide agreed-upon standards of measurement, and that is still a ways off, agreed three agencies who spoke to Digiday. And privately, industry executives worry the holding companies won't be able to put competitive instincts aside.
"There's been a lot of discussion around this needing to be pre-competitive for a reason, and you see that with the formation of these groups kind of trying to push in and do the right thing," said Anne Coghlan, COO and co-founder of Scope3, one of the main firms working with agencies, brands and media companies to evaluate and reduce carbon in advertising.
Part of the problem is that the holding companies have all set different dates to reach carbon neutrality. For example, while GroupM is aiming for 2030, IPG believes 2040 is more realistic.
Furthermore, some media agencies and media companies are leaning heavily on carbon offsets rather than reduction. And apparently not all offsets actually accomplish much at all in the way of reduction.
The best way to explain it is to think of a bathtub filling up with water (water being carbon emissions). An offset is like trying to prevent overflow by bailing out the tub with a bucket. The real aim should be figuring out how to reduce the water flow or to turn off the spigot.
"There is definitely a need for some good carbon credits that are of good quality, but that shouldn't be the focus of the discussion. The focus should really be on how you actually reduce emissions," added Coghlan.
Some holding companies argue progress is being made, not only by themselves but by broader efforts underway, such as a recent partnership between Ad Net Zero, an industry coalition, and IAB Tech Lab, which are working together to establish those measurement standards.
"This, singular, centralized discussion will expedite an agreement," said a GroupM representative over email. Notably this follows the model of how the brand safety and suitability floor was agreed to and standardized through GARM, so there is precedent and we are optimistic."
GroupM isn't alone in believing the industry will establish standards as it has done to some degree with brand safety. "We're at the beginning stages to understand benchmarks, to understand what is and isn't possible," said Yale Cohen, evp of global digital standards with Publicis Media. "That isn't to say that some clients aren't ahead of others in their journey. We're in a very long term race here."
And yet Cohen is as concerned as his fellow agency folk about moving in the same direction, even if from different starting points. "If I said that everyone's optimizing today, that's not true," he added. "There's a lot in terms of industry momentum to understand the right methodologies… And I think part of the solution is we need to as an industry move in the right direction instead of moving in disparate directions. It's critical that we get industry standardization in a good place, and a framework at some point this year."
Coghlan brought up the question of governance — what industry body is going to have final word on good or bad behavior? "There is a still an open question on who governs that, and who the experts should be to align on that," she said.
One element in all this that might help push the industry forward, despite different calculators and formulas, is the fact that optimizing campaigns with an eye toward carbon reduction most often results in cost savings as well, for both the client and the agency.
"When we look at cutting our energy costs and traveling less, which is how we look at decarbonizing as a business, it often saves money too, so it's a win-win," said Jemma Gould, vp and chief sustainability officer with IPG. "It's good for the environment, and it's good for business. So why wouldn't we want to do that?"
Gould noted another motivator for agencies and marketers to move forward on this issue is the Securities and Exchange Commission following the European Union's move by seriously considering mandating that companies disclose how their operations affect the climate in their financial filings. Such enforcement could help bring about some standardization in how the topic gets addressed financially.
Money does have a way of making things happen that goodwill can't do alone. Back to the lion/zebra analogy, though: If you've ever seen the animated film Madagascar, lions getting along with zebras is possible — but only in animated fictions. Here's hoping those pre-competitive instincts kick in for decarbonization to actually happen.
Color by numbers
Magna's Media Trials unit and ad tech company eyeo's study found that ad-filtering users are more likely to influence purchase decisions across tech, grocery, financial services and auto. Millions of people are using ad-blocking not because they want to reject ads entirely — but because they want less clutter and intrusive formats. — Antoinette Siu
53% of millennials said they use an ad-filtering software, compared to 6% of boomers and 19% of Gen Z.
For critical audiences, a page with less clutter saw an 82% lift in aided ad recall and 63% increase in unaided ad recall, when comparing to high-clutter pages.
Participants scored 9% higher in brand trust for an advertiser on a page with lower clutter compared to zero change when seeing the same ad in a page with more ads.
Less ad clutter also resulted in lower carbon emissions, since pages with lower clutter show an 11.5x reduction in carbon emissions.
Takeoff & landing
Following the recent unexpected departure of U.S. CEO Amanda Richman, Mindshare last week was hit by two major reviews from clients, according to press reports: General Mills has put its global media business in review, while Kimberly-Clark's is North America only.
Client wins: Known expanded its work with experiential hotel chain UMusic Hotels to become full AOR, handling media, strategy, creative and design. It expands on work Known has done with Universal Music Group, which is a partner in UMusic Hotels…Exverus Media landed media duties for New Belgium Brewing and Bell's Brewery (best known for Fat Tire and Voodoo Ranger brands), handling media strategy, planning and buying across linear and connected TV, streaming video, social media, and direct media partnerships.
Cinema ad firm National Cinemedia issued its first report on attention metrics based on Lumen research and in collaboration with Dentsu. Among the findings: 97% of consumers watch ads playing in a movie theater compared to 38% for TV and 35% for CTV — and they watch for a longer duration.
Out of home media agency Talon acquired the Canadian arm of independent agency Novus Media, and put Debbie Benadiba in charge of its Canadian operations.
Andrew Kandel was named CEO of the NY Interconnect, succeeding Ed Renicker, who still consults for the interconnect. Kandel was most recently chief revenue officer at Waze.
Direct quote
"When clients are going through slumps, there is fear and trepidation — they're scared and it's reasonable. What they need from their agency partners is partnership … an understanding of their business to a depth that we can help predict for them what the challenges are, what the hurdles are going to be, what levers they should or should not pull to maximize the moment."

— Evan Levy, president of Fitzco, who spoke to Antoinette Siu about how to recover from a downturn
Speed reading
https://staging.digiday.com/?p=496169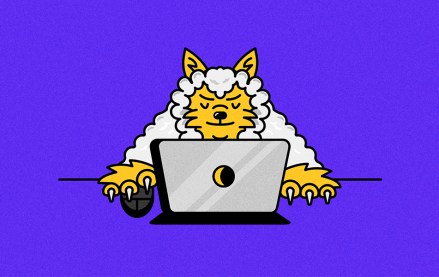 August 17, 2023 • 4 min read
This week, Exverus Media and meat company John Soules Foods launched their first AI chatbot to generate personalized recipes for shoppers — but how safe are consumer apps like this?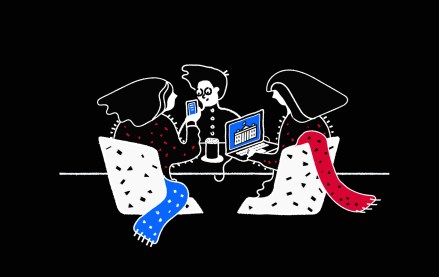 August 17, 2023 • 4 min read
The Social Media Trust Tracker studied the world of social media, finding a growing trust gap among its users along age and generational lines. Is this a boon or a warning for political advertisers?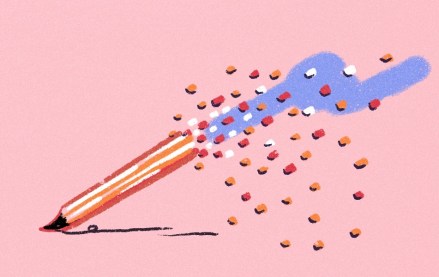 August 16, 2023 • 5 min read
Some marketers say it's hard to sift through the noise when vetting potential AI vendors. Others are finding success with internal tools — while proceeding with caution.