Future of TV Briefing: Traditional TV's Q2 upfront cancelation rates signal market may have bottomed out
March 15, 2023 • 6 min read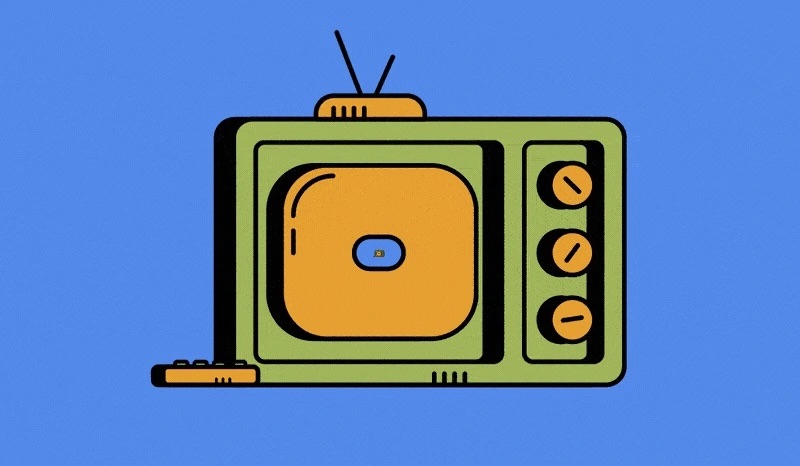 This week's Future of TV Briefing looks at the recent signs of recovery that TV network executives are seeing in the marketplace.
'Our toes aren't over the cliff'
WTF are the U.S. Joint Industry Committee's measurement currency requirements?
HBO Max's heir, Group Black's BET bid and more
'Our toes aren't over the cliff'
The key hits:
Q2 upfront cancelation rates came in at the usual range.
Auto ad spending is starting to recover.
The scatter and direct-response ad markets have improved.
Traditional TV's advertising downturn seems to have hit bottom and begun to bounce back — a bit — if early signs for the second quarter are any guide.
The rolling deadlines for advertisers to cancel portions of their Q2 upfront commitments with TV networks came and went in recent weeks. While some advertisers did scrap some share of spending, the cancelation rates were relatively run-of-the-mill, according to TV network executives, with some TV networks seeing cancelation rates in the high single-digit percentages compared to the mid-teen percentages experienced last year.
"They're historical. They're not more than they've been," said one TV network executive.
"It wasn't a bloodbath. Options weren't at historic highs or anything. They weren't that bad," said a second TV network executive.
"For Q2, the early indications look OK," said a third TV network executive.
"If you look at them versus prior-year, it's like, 'OK, good sign.' I view them to be a positive sign," said a fourth TV network executive.
Clearly, none of these network executives are crowing about the Q2 cancelation rates. But they aren't crying about them either. Instead they're taking some cheer in the cancelation rates being among the signals that the TV advertising marketplace may be starting to come out the other side of a depressing period that started last summer.
"I would call right now the most stable it's been in six quarters. I'm not saying stable is good. It's just not getting worse," said the third TV network executive.
The executives attributed the recent marketplace improvement to some advertisers' businesses either recovering or proving more resilient than expected. Spending from auto advertisers, for example, has begun to pick back up, whereas last year auto advertisers were among the most aggressive in canceling their upfront commitments and pulling back budgets.
"Automotive was a freaking disaster [in 2022]. A lot of the options came from automotive. Now automotive is kind of… you know," said the first TV network executive, who made a so-so gesture with their hand.
"CPG is in a much better place. The supply chain issues have been rectified, and inflation issues have been rectified. The auto category is starting to bounce back. Eventually the insurance category will catch up to that," said the fourth TV network executive.
Pharma and entertainment advertisers have also been bright spots for TV networks and helped to offset decreased spending from tech advertisers.
"The clients that laid down their money [in the upfront last year] are still in fairly stable places," said the second TV network executive.
Relatedly, while traditional TV's scatter market has been soft, it has firmed up a bit, with prices up by roughly 10% year over year in some cases, per TV network executives. More to the point, scatter pricing remains higher than the rates that advertisers secure in the upfront, so brands looking to continue to advertise on TV aren't exactly incentivized to cancel upfront commitments and redirect those dollars to the scatter market where networks sell the inventory unclaimed by upfront advertisers. Additionally, TV's direct-response advertising market has improved to contribute to the sense that the TV networks' advertising businesses are in a not-terrible condition heading into this year's upfront marketplace.
"I feel like our toes aren't over the cliff. We might have like six inches there. There was a moment where we were doing the 'Whoa, whoa, whoa' and waving our arms trying to stay on the freaking cliff. We've taken half-a-step back and are on a little bit sturdier ground," said the third TV network executive.
What we've heard
"[Advertisers are] playing it close to the vest. The scatter market's coming in later and later. It used to be there was a scatter market: 'It's the beginning of the quarter. The market's going. The money is coming in.' Now it seems to be more on a weekly basis, which is a little bit like digital."

— TV network executive
WTF are the U.S. Joint Industry Committee's measurement currency requirements?
Last week's Future of TV Briefing mentioned that the congregation of TV networks, agencies, industry organizations and Roku seeking to standardize TV and video measurement had released an initial set of requirements for third-party measurement providers. Here's a skit I made highlighting some of the requirements (the complete list is available here).
Numbers to know
18.7 million: Number of people, on average, who were watching the Academy Awards at any given minute during the three-plus-hour telecast.
$2.1 million: Price, at the high end of the range, that Disney charged advertisers per 30-second commercial in this year's Academy Awards broadcast.
65.1 million: Number of U.S. households that had pay-TV subscriptions at the end of 2022.
$400 million: How much money Group Black is willing to pay in its bid to acquire Vice Media Group.
80: Number of videos that TikTok creators can include in a "Series" to sell to audiences to view.
What we've covered
YouTube Shorts ad payouts to creators highlight deeper monetization woes:
The Shorts monetization program has correlated with increased views but lower watch time and revenue.
The program's performance so far solidifies Shorts as an audience development tool for now.
Read more about YouTube Shorts here.
Netflix is reviewing its ad strategy, considering 'build or buy' pivots away from Microsoft:
Netflix has tapped former FreeWheel exec Jon Whitticom as its "advertising platform advisor."
Netflix's ad tech deal with Microsoft is set to expire in 2024.
Read more about Netflix here.
As Gen Z embraces de-influencing on TikTok, marketers and influencers need to be much more transparent and authentic:
The trend of social media stars discouraging people from buying products poses a problem for brands.
The trend is a reaction to the oversaturation of influencer pitching products for brands.
Read more about de-influencing here.
Content creators say they struggle to keep up with their audiences as social media platforms evolve:
Creators continue to deal with the concern that their careers could evaporate overnight.
The plethora of algorithm-driven platforms has exacerbated the concern and the challenge for creators to keep in front of their audiences.
Read more about creators' struggles here.
What we're reading
Warner Bros. Discovery preps HBO Max heir:
WBD does not plan to raise the subscription price for the existing tiers of its flagship streaming service, which will be renamed Max and carry programming from Discovery's networks, according to Bloomberg.
Group Black looks to bid on BET:
At the same time as Group Black explores an acquisition of Vice Media Group, the Black-owned media company is weighing a purchase of BET from Paramount, according to The New York Times.
YouTube Shorts pay pennies:
A month into YouTube Shorts' ad revenue-sharing program, many creators are receiving pennies per thousand views of their videos, reinforcing the idea that — for now — the short-form videos' role is primarily to build audiences for the way more lucrative long-form videos, according to Insider.
https://staging.digiday.com/?p=493235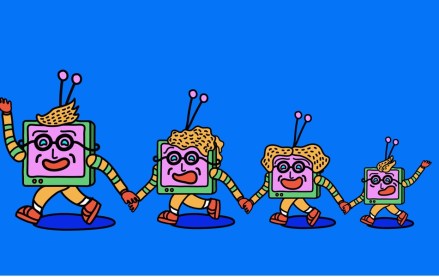 August 16, 2023 • 7 min read
This week's Future of TV Briefing looks at how the latest quarterly earnings season evinces more streaming subscriber growth struggles and a growing fondness for the bundle.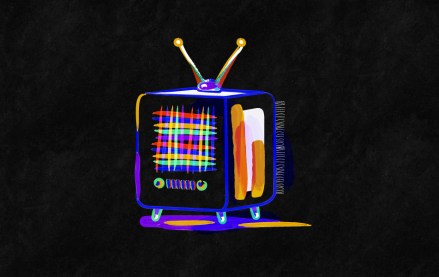 August 11, 2023 • 3 min read
It would appear that investors' enthusiasm for the CTV narrative that has served TTD, Magnite and PubMatic so well for the last 18 months is starting to plateau.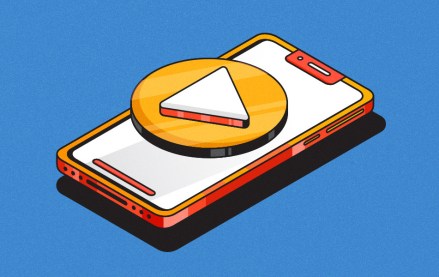 August 9, 2023 • 6 min read
This week's Future of TV Briefing looks at how platforms are pulling creators toward longer videos while brands push for shorter fare.