Media Buying Briefing: Influencer marketing costs keep rising with demand despite long-term challenges
February 13, 2023 • 8 min read
•
•
Ivy Liu
The demand for influencer marketing isn't going away anytime soon.
With the influencer and content creator business growing to an estimated $16.4 billion in 2022, marketers are increasingly prioritizing influencer marketing. However, as the popularity of influencers rises, the long-term challenges in compensation discussions and producing metrics are coming along for the ride.
Clearly, the appetite is still growing on the media agency and brand side. In a study of more than 100 marketers, influencer marketing platform CreatorIQ found that 69% of respondents increased their influencer marketing investment in the past year. Influencer company Open Influence noted a similar trend in a 2023 report on the sector: 64% of marketing executives said their influencer marketing budget will increase in 2023, and some 13% of brands are investing at least $1 million to influencer marketing in 2023.
"Social platforms have permeated every aspect of our lives," said Maria Rodriguez, senior director of marketing at Open Influence. "What is interesting is that the creator's influence has an impact beyond the screens. Marketers are maximizing their investments by activating creator content across a wide variety of marketing channels."
Open Influence's study also noted that most brands (81%) continue to rely on media agencies to manage their influencer marketing, while 19% manage it in-house. This puts media agencies in a position to steer ongoing conversations on the performance of influencer marketing and shape how compensation will evolve.
"As the influencer market continues to grow, we have noticed [that] the largest increase in rates stems from talent that has representation," said Alexandra Hunt, senior vp of digital at MSL U.S., a Publicis agency. "Their commission-based model makes for a naturally more aggressive negotiation process."
How compensation may be changing
When it comes to payment, 20% of marketers said running influencer programs in-house results in challenges across negotiations, contracts and payment flow, according to Open Influence. Some 17.3% of study participants also said developing an effective creative strategy is a major hurdle.
Rodriguez cited other complicating factors that go into determining compensation: "the size of the creator's audience, creator vertical, the content format required, exclusivity requirements, intellectual property rights, and more. There really isn't a one-size-fits-all approach."
This may be where long-term partnerships can be more beneficial, she added, because they are "more cost-effective than one-off or transactional relationships" in building a go-to portfolio of creators that align with their aesthetic at lower costs.
Forming these partnerships and "performance-based contracts" may become more common, said Hunt. She sees the industry shifting to prioritize authority and relevance versus follower counts when partnering with creators. This is where data will play a big part in calculating rates and holding parties accountable for results.
"With increased rates comes increased expectations," Hunt said. "Leading with data-driven negotiating, we look at a multitude of measurements to help factor individual rates beyond follower count. Monitoring historic spon-con performance and back-end metrics ensures we are compensating based on the expected outcome."
As Vickie Segar, founder of influencer agency Village Marketing, part of WPP's Wunderman Thompson, previously mentioned, the trend toward higher compensation is to be expected as more businesses seek out influencers. Additionally, as larger companies and agencies start to leverage influencer marketing, content creators will begin to drive up their prices.
"I do think that there is a correction that's happening with big brands who are now understanding that they cannot spend $400 million in TV and $300,000 in influencer," Segar said. "If you're a DTC brand, all of these big brand players are coming in and now you have more of a crowded marketplace. You have so much demand on these creators, and these creators are increasing their rates."
Jess Flack, CEO of influencer marketing firm Ubiquitous, runs a platform that helps facilitate pay and negotiations for creators. She also believes this is where stakeholders will rely on data to define rates and a standard pricing model based on engagement. Without basing it on performance data, it is entirely up to how much the brand wants to pay and how much creators will accept.
"We automatically pull the median views over the last nine posts of all creators that have joined our network, and this allows us to send them an offer based on their true performance," Flack said. "I would also add that pricing and CPMs vary greatly by channel."
For instance, Flack added, currently that CPM range is about $5 to $10 on TikTok, $12 to $15 on Instagram and $20 to $30 on YouTube.
"Influencer marketing is still a very new industry and there is not a universally accepted or adapted pricing model for how all brands or how all creators set their rates," Flack said. "In our model at least, if costs do go up, it is because influencer marketing is becoming more effective."
The challenge in metrics
Measuring impact across social media investments continues to be an ongoing struggle. Not only are there various platform choices and difficulties in acquiring the data, but now agencies are expanding content into augmented and virtual reality – making it difficult to capture insights and analytics across all channels. Ed East, global CEO and cofounder of influencer marketing agency Billion Dollar Boy, sees this demand for larger, integrated campaigns as a sign of the maturing industry.
"[Creators] have outgrown the social media platforms where they first found fame and entered into mainstream media," said East. "We're now regularly receiving creative briefs that reflect this evolution in the industry, with more ambitious campaigns and bigger budgets across a wider range of media."
Campaigns are now developing using creators across display ads, podcast and music services and advertorial content through publishers, he added. "We've even launched new products in the metaverse using creators, demonstrating just how ubiquitous creators have become. … The market has become so saturated with influencer content [that] brands, talent and audiences are relying on agencies and effective creative briefs to help them produce content that stands out, while also feeling organic and not overly prescriptive."
The proliferation in content unsurprisingly results in only 40% of marketers believing it is easy to get accurate influencer marketing metrics, according to Open Influence. Because of common one-off transactions with influencers, it can also be hard to track results overtime, Open Influence's Rodriguez explained.
"In the past, influencer marketing was mostly focused on driving top-of-funnel results, including awareness, impressions and engagement," Rodriguez said. "Now with the evolution of social commerce features, we are able to be present in every touch point of the customer journey. To truly understand the ROI of any creator marketing campaign, it's important for brands to work closely with experts in the space to set clear objectives, define success metrics and evaluate results."
Flack at Ubiquitous agreed that metrics continue to be a tricky area of the business.
Not only is it hard to identify the right creators to begin with, but Flack said it goes beyond "settling for the standard, inert metrics like follower counts. And then usually, once the post goes live, you face questions like, 'How do I measure the results from this post?' That is hard just for a single post, let alone 50 posts that all went live at the same time."
Color by numbers
As we enter the middle of Black History Month, cultural intelligence firm Collage Group investigated which brands resonate most with Black American consumers, distilling a top 10 out of its research. Using a Brand Cultural Fluency Quotient (B-CFQ) score to determine brand resonance across six different cultural factors (fit, relevance, memories, values, trust and advocacy), the top 10 from top to bottom are: Walmart, YouTube, Lysol, Sprite, Visa, McCormick, Dove, Febreze, Netflix and Google (Alphabet companies got a two-fer in YouTube and Google). — Michael Bürgi
Other stats from the 2023 survey:
64% of Black Americans say they enjoy cooking at home, compared to 54% of the general population
When it comes to social media, 88% of Black consumers follow influencers or content creators on social media platforms, and 42% follow food and cooking influencers/ content creators
72% of Black Americans worry about their finances
83% of Black Americans say brands need to be involved in social issues in some respect.
Takeoff & landing
Stagwell's Assembly landed U.S. media AOR duties for financial investment firm T. Rowe Price, which according to Comvergence, increased its media spend to $65 million in 2022, compared to $13.3 million the year prior.
Sasha Savic is returning to IPG's UM to be its global CEO, reporting to Mediabrands global CEO Eileen Kiernan, whose former role he now fills. Savic most recently was chief innovation officer for the merged EssenceMediacom, after running Mediacom for nearly a decade, but also worked at Havas Media following an earlier stint at McCann and UM.
Speaking of IPG, it and Omnicom announced their 2022 financial results. First, Omnicom: the holdco generated 9.4% of organic growth on $14.29 billion in revenue and profit of $1.3 billion. At IPG: organic revenue growth stood at 7%, on $9.5 billion in net revenue and $938 million in net income.
Direct quote
"The timing around [the Joint Industry Committee's efforts] is aggressive. That's my only hesitancy … but having an aggressive goal is a smart way to go about things. The full effect of it will take place in the 2024-'25 upfront. But as we build these baselines and standards, the entire industry will benefit …[Nielsen] will have a seat at the table — it's important that Nielsen One to be a part of this. We believe measurement in today's world needs to be more modern … and right now there's a big gap. Think about the technology we have — [measurement] no longer needs to be panel-based. And Nielsen's working on that themselves."

— Geoffrey Calabrese, chief investment officer for Omnicom Media Group, referring to the coalition of advertisers, TV sellers, agencies and industry groups that are trying to establish common standards for the future of media measurement. Calabrese took part in a panel session addressing the topic at NBC's One23 event last week.
Speed reading
https://staging.digiday.com/?p=488653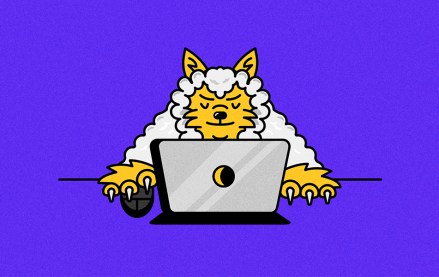 August 17, 2023 • 4 min read
•
•
This week, Exverus Media and meat company John Soules Foods launched their first AI chatbot to generate personalized recipes for shoppers — but how safe are consumer apps like this?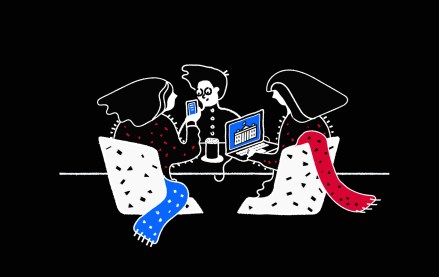 August 17, 2023 • 4 min read
•
•
The Social Media Trust Tracker studied the world of social media, finding a growing trust gap among its users along age and generational lines. Is this a boon or a warning for political advertisers?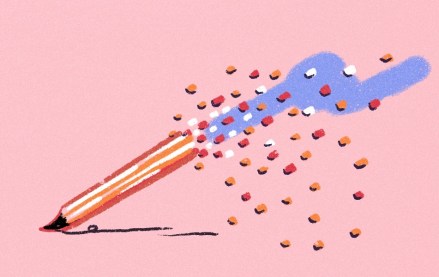 August 16, 2023 • 5 min read
•
•
Some marketers say it's hard to sift through the noise when vetting potential AI vendors. Others are finding success with internal tools — while proceeding with caution.