Media Buying Briefing: A comprehensive look at the holding companies' AI strategies and investments to date
July 31, 2023 • 9 min read
•
•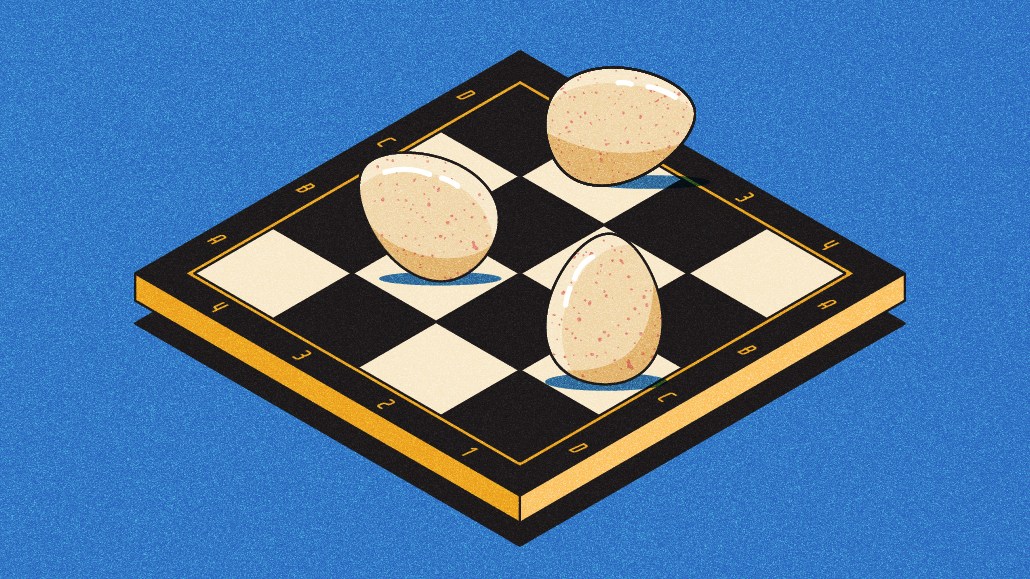 Ivy Liu
For the last eight months, generative artificial intelligence has dominated the media scene as seemingly every company in the space tries to attach itself to some piece of AI news — regardless of relevance or usefulness.
"Everyone's leaning into AI," said Rio Longacre, managing director at strategy and tech consultancy Slalom Consulting. "I just spoke with a large media agency who has its IT department spending half its time investigating AI right now."
All of the agency holding companies have at least dipped toes into these murky waters, and some actually seem to be swimming in order to get ahead of the others. Dentsu's announcement last week of an enterprise-wide partnership using Microsoft's Azure OpenAI generative AI system represents just the latest dive in.
Will they be able to move quickly to differentiate their business models from each other with different types of AI? "Absolutely," said Jay Pattisall, Forrester's vp and principal agency analyst. "Very soon, marketers will buy the agency algorithm — the combination of the base AI model, the agencies' audience platform trained by the data and creative campaigns each agency produces for clients. All agencies' algorithms will be powered by a common base-level platform, but will be customized based upon the agencies creativity and the brand's IP."
Now seems a good time to round up where each of the holding companies are at with their investments, partnerships and overall strategies.
Dentsu
This month, Dentsu became the latest holding company to formalize its partnership with Microsoft to implement AI technologies across the organization.
At Dentsu, the partnership centers around its enterprise transformation for its teams and a testing ground for innovation, from developing new products and concepts to research and testing. The company has already created two new solutions from its ongoing work with Microsoft: Merkle GenCX, its generative AI-driven customer experience management offering, and the AI Playground LATAM, a region-specific set of solutions that use integrated audience data in its client operations.
The AI resources are accessible for all Dentsu teams and support them in developing prototypes and solutions for clients. Brian Klochkoff, evp of innovation and emerging technologies at Dentsu, said this AI infrastructure is designed to "enhance [their] team's potential and to scale across many solutions with the right data segmentation and control."
Havas
The French holding company didn't make an executive available to Digiday to discuss generative AI plans, but said through a statement: "Our AI strategy and approach to partnerships is driven by two things: the fact that our clients have individual needs and the unprecedented rate of innovation. Consequently, the goal is to assemble a bespoke stack for each client and our own internal uses. We are currently in confidential discussions with partners in order to achieve this goal. In addition, we are actively prototyping our own tools. Our aim is to super-charge the rich and diverse human talent and capabilities within the group."
IPG
Similar to Havas, IPG didn't make an exec available, but provided a list of efforts underway, many of which are in partnership with Google. For one, IPG is rolling out a PaLM 2-based AI chatbot in partnership with Google to all 15,000 employees across its Mediabrands unit over the next quarter. According to a representative, Mediabrands (also with Google) is building a "brand focused generative AI capability" that will be released in the next few months.
Other efforts include work with Amazon and Google to optimize internal processes by embedding AI across its product suite, from AI-driven budget allocation and optimization, to AI based insights generation for reporting, and AI based SQL generation for its data warehouse back-end.
Finally, the rep said IPG is also running workshops with and for clients in order to augment media practices with AI.
Omnicom
Omnicom Group similarly made recent strategic moves (also with Microsoft) to experiment with new AI, but some of its machine learning efforts and business applications go back the last decade. Slavi Samardzija, CEO of Annalect Worldwide, a data and analytics arm at Omnicom, said there is ongoing work around facial recognition, chatbots and language modeling.
The holding company also recently teamed up with Microsoft to integrate the ChatGPT model into Omni, its data and insights platform. Samardzija mentioned that teams are developing more than 25 "front office" and five "back office" applications through this partnership in Microsoft's cloud platform Azure, including insights automation for strategists and planners and other processes for activating media optimization workflows.
The relationship with Microsoft builds on its infrastructure and business process automation capabilities, while implementing more generative AI. Omnicom has also established an Automation Centers of Excellence across its networks and agencies to explore more use cases across the organization.
Publicis
Famous (or is it infamous) for its launch of Marcel back in 2017, Publicis has taken the stance that it's investing in and active in employing generative AI, but promising it won't replace human activity. Publicis also wears its cautions on its sleeve — a representative pointed out that it was the first holding company to join the Coalition for Content Provenance Authenticity.
In May, the French holdco bought the rest of PS AI Labs, which includes Elder Research Labs, it didn't already own, to be part of Publicis Sapient and enhance data- driven AI uses. And in June it announced a partnership with Adobe to create PX, an AI-powered content production platform. And this week (ED: week of 7/31) will announce a commerce-driven AI initiative involving recent acquisiton Profitero.
"Our focus is on giving our workforce the tools and resources they need to use AI in a responsible way to benefit not only their own personal growth, but to develop innovative solutions and outcomes for our clients as well — all within our own secure platforms," said Keith Soljacich, evp, head of innovation at Publicis Media.
Stagwell
As Stagwell CEO Mark Penn told Digiday in April, AI and augmented reality are poised to become major disruptors in the industry. He believes the company is advancing these technologies with an agency-driven approach, with the goal of supporting clients through global full-service and small-business/self-service solutions under one roof.
Across the holding company, agencies are testing AI through business use cases that leverage its computational capabilities, from creating open-source tools to automation of multilingual content. Dan Gardner, executive chairman of Stagwell agency Code and Theory, previously told Digiday that the firm wants to focus on AI's long-term enablement, rather than "one-off campaigns" and short-term generative AI applications. Another agency, Locaria, is employing AI to connect functions across its audience insights, media plans, content and performance, which typically operate in silos.
Stagwell Marketing Cloud also encourages tech and AI growth from within through its annual internal innovation competition (kind of like Shark Tank). The winning teams get $1 million to actualize their ideas, with some of the recent recipients focusing on AR and AI software. Its latest winner was Smart Assets, a platform aiming to use AI to categorize assets with a brand's creative library and performance data.
WPP
Perhaps the most aggressive holdco to embrace AI in its myriad forms, WPP's AI strategy takes a three-level pyramid approach, said Stephan Pretorius, the holding company's chief technology officer and principal AI architect since he joined in 2018. At the bottom level sits core internal productivity improvements through office software from the likes of Microsoft and Adobe. The middle layer infuses generative AI into proprietary software (CEO Mark Read has often described WPP as a technology company) and processes including virtual production, audience discovery, media optimization and CRM segmentation. As an example, Pretorius said generative AI is used to more carefully vett the needs of clients in highly regulated industries, increasing accuracy and reducing labor time. "These are massive, massive productivity gains," he said.
Pretorius added that at the top level of the pyramid are the kinds of investments that elevate the entire discipline of marketing through tech innovation. "If you think about everything we know about brands, audiences, channels and content, how do we encode all that knowledge into AI, and effectively help us to come up with better content for the right audiences in the right channels in the most effective way?" he said. For one, WPP in 2021 bought Satalia, a 50-person AI research firm that sit "at the heart of AI innovation" at WPP, he added.
Finally, WPP intentionally has struck partnerships with pretty much every major AI player — Pretorius named Microsoft, Google, Adobe, IBM, Amazon, Meta and Nvidia.
Who's coming out ahead?
So who is coming out ahead? To AI expert David Benigson, this is a time to "either innovate or get left behind." The agencies that can stay ahead will be those developing their own AI tech to cater to specific niches — "and make it an integral part of [their] business and product, not just something that was slapped on a legacy system."
Forrester's Pattisall is a bit more skeptical in the short term, noting that "these first-mover partnerships are short-lived," since every holdco is striking enterprise deals with the major AI providers.
Another key to winning this race will be affordability. The competitive advantage is not simply in using AI, but being able to identify use cases that resonate with clients. Especially now, clients are "weary of being upsold and pushed to add more services" as they try to do more with less. Ultimately, AI solutions need to save them money with improved performance, Longacre said.
"I bet when a lot of accounts go up for review at the end of the year, the question will be, 'How can you use AI to optimize things?'" said Longacre.
Finally, a major factor in success in AI will be how regulation shakes out. "Liability and regulation are not yet resolved," said Pattisall, adding they "will impact the holding companies' cautious approach to ensure AI does not negatively impact client business or place agency and client in regulatory cross-hairs."
Color by numbers
So, sick of hearing about AI yet? Well, 56% of marketers think AI hype is overblown, according to Capterra's marketing survey. Yet the findings show marketing and advertising managers across organizations are determined to upskill workers and prepare for a post-AI job market. Some stats:
41% of marketers said they have some basic knowledge of AI, but want more training; 61% found AI training specifically for marketing/advertising at their company was adequate, but could use improvement.
Hiring managers are honing on AI experience and skills, with 53% saying they specifically look for AI skills when considering a new marketing employee or team.
This doesn't mean they are not hesitant about the risks of AI — 56% said they are personally skeptical about using the tech for marketing; 62% think AI should be regulated by the government.
Takeoff & landing
Horizon Media selected Precisely to be its exclusive movement and location data provider, to be applied mostly through blu., the media agency's connected marketing platform.
Destination Vancouver, Vancouver's visitor and convention bureau, named Havas Media and Noise Digital its media agency partners.
FInancial software firm Intuit, with the help of media agency Apollo Partners, launched its own retail media network, called SMB MediaLabs.
Fox and Paramount are reported to have closed out their 2023-24 upfront negotiations with media agencies.
Personnel moves: marketing and comms veteran Julie Thompson was formally made evp and CMO of OAAA after holding the job on an interim basis … TV measurement firm iSpot hired veteran TV researcher Leslie Wood as chief research officer.
Direct quote
"We are seeing a [TV] spending trend towards content on TikTok, Instagram Reels, Snap Spotlight and YouTube Shorts. Influencers are benefiting from this trend too. Since the strike started, they're seeing a major surge in views on their platforms with short-form content."

— Rona Mercado, CMO and head of entertainment, Cashmere Agency (Media.Monks), about the ongoing Hollywood strikes' impact on advertising.
Speed reading
Senior news editor Seb Joseph breaks down the ups and downs of what appears to be a stronger economic climate than many expected for the second half of 2023.
Senior marketing reporter Kimeko McCoy looks at how influencer agencies are trying to clean up their acts after the FTC updated its endorsement guidelines recently.
And senior ad tech reporter Ronan Shields dug into the steps advertisers and their industry organizations are taking to hold YouTube's feet to the fire a month after a controversial report came out alleging bad ad practices by the video giant.
https://staging.digiday.com/?p=512848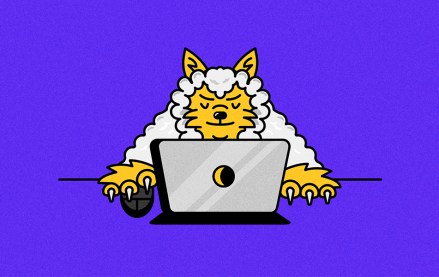 August 17, 2023 • 4 min read
•
•
This week, Exverus Media and meat company John Soules Foods launched their first AI chatbot to generate personalized recipes for shoppers — but how safe are consumer apps like this?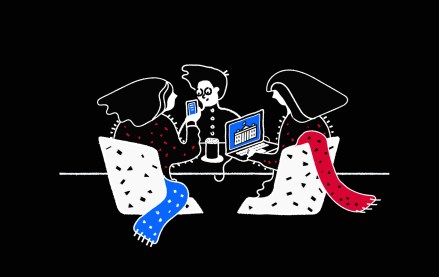 August 17, 2023 • 4 min read
•
•
The Social Media Trust Tracker studied the world of social media, finding a growing trust gap among its users along age and generational lines. Is this a boon or a warning for political advertisers?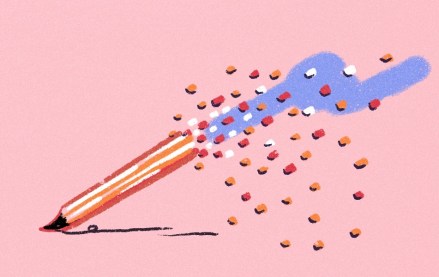 August 16, 2023 • 5 min read
•
•
Some marketers say it's hard to sift through the noise when vetting potential AI vendors. Others are finding success with internal tools — while proceeding with caution.