Amazon, Walmart, Instacart continue to compete as agencies add more commerce media ad dollars to their carts
July 24, 2023 • 5 min read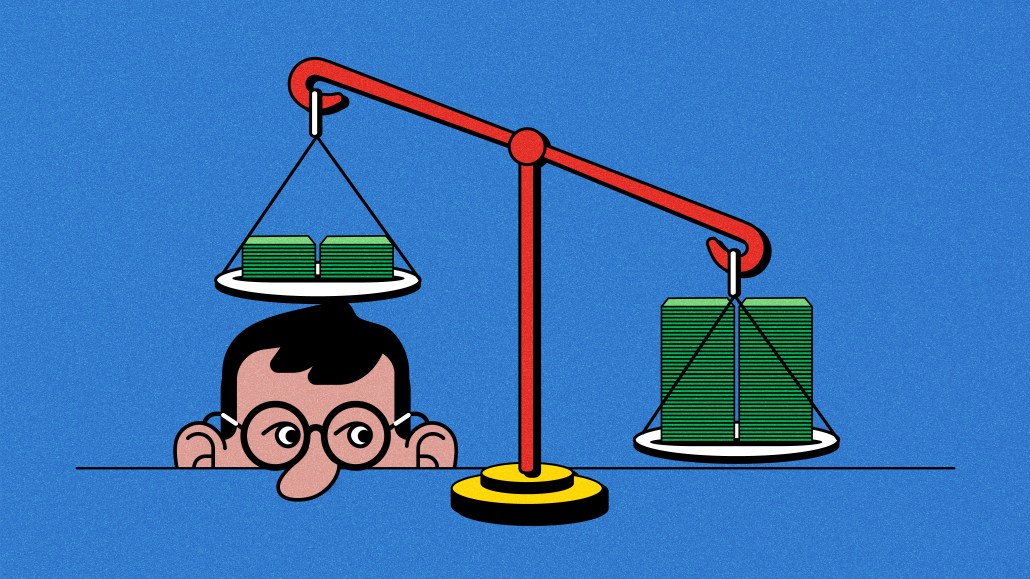 Ivy Liu
This article is also available
in Spanish
. Please use the toggle above the headline to switch languages. Visit
digiday.com/es
to read more content in Spanish.
Amazon, Walmart and Instacart are all upping the commerce game in their own way — with some seeing results returning to pre-pandemic levels and others experiencing major growth in performance metrics, according to Pacvue.
Commerce acceleration platform Pacvue last week published its Q2 advertising results across the three major e-retailers, using performance data from thousands of advertisers across brands and categories. While the industry still grapples with some economic uncertainties from the start of the year, Pacvue found a shift this quarter in brands investing more in sponsored ads and increasing targeting on these three retail platforms.
Agencies are definitely seeing the rise in retail media networks. Brandon Murphy, strategy and transformation lead at Trade School, said there's been "meteoric growth with [ad] spending" as the fourth largest media channel by total spend — behind search, linear TV and social media, per WARC Media and GroupM research.
"Now with inflationary pressures easing, consumers will be in spend mode once again," Murphy said. "Retail media networks are poised to get a large portion of advertiser spend, because it's the best place to capture the pent up demand that will be exercised as consumers go online to resume their spending."
In particular, the three platforms also offer an alternative to tech giants Meta and Google — making it a "viable, [complete] solution that allows advertisers to diversify their investments away from the duopoly," said Jared Lake, svp, head of media investments at Ocean Media. "They also provide a rich and unique set of shopping data that advertisers can use to target new customers, re-engage with past customers and pull them all the way through the funnel to transact."
Yet with the retail media competition heating up, there is increasing pressure for brands to spend directly with retailers — complicating relationships among retailers, marketers and media agencies even as the data RMNs hold will lead to their growth.
Here are more findings on each platform.
Amazon
The retail giant's advertising saw growth in its daily ad spend on sponsored brands in the second quarter. The current average CPC for Amazon sponsored products — CPC ads that promote individual product listings on Amazon — is $1.21, and the average ad spend on this increased 7.1% year-over-year.
In Q2, Amazon saw a year-over-year decrease in its daily ad spend, but there was a quarterly increase of 3.2% – indicating some recent growth in this ad type. Its CPA slightly increased 2.6% year-over-year to $9.85, whereas ROAS decreased 1.5% year-over-year but increased 6.1% quarter-over-quarter.
"This may be a result of a more efficient campaign or better ad creatives leading to a higher return on investment," the report noted.
In particular, ROAS for sponsored products increased 3.2% year-over-year and reached the highest ROAS since the beginning of the pandemic in Q2 of 2020. The beauty/personal care category also performed well, increasing 69.4% year-over-year. Its grocery category is also getting consistent increases monthly since 2022, but some of that growth is tapering just a bit — average ad spend is up 65.6% compared to last year, and ROAS increased 6.4% year-over year.
Walmart
Walmart Connect is making progress in growing its advertising platform, seeing a 125% year-over-year increase in CTR and 40% increase in ROAS this quarter. Pacvue attributed the growth to tweaks the company made to its algorithm and bid rules and suggested bid features recently. Last year, Walmart Connect made changes to its search relevancy algorithm and implemented a second-price model to its bidding process, aiming to help advertisers from overpaying. In the new system of an online auction, advertisers bid against each other instead of paying their max amount to win the auction.
As a result of some of these changes, Walmart's average CPC decreased 18.3% year-over-year to 58 cents and ROAS increased to $6.93. Advertisers are also spending more on the platform, with average ad spend increasing 14.5% year-over-year and 2.2% quarter-over-quarter.
"With these changes [in new ad units and reporting metrics on Walmart Connect], we can expect an increase in consumer traffic, which aligns with seeing CTRs increase — because more advertisers are flocking to the site to get in front of all these new consumers — and with seeing ROAS drop," said Monique Jimenez, associate manager of performance solutions specializing in retail media at Exverus Media.
Jimenez believes consumer behavior in this case is shifting to more product discovery. "Consumers go to the site to research products before making a purchase. Shoppers may be a little higher in the funnel and may be visiting and viewing products a couple of times before making their purchase," she added.
Instacart
Instacart has seen stable CPC and a rising ROAS year-over-year, but competitive spend and costs are starting to increase this quarter. The study noted greater efficiency in advertising spend since December 2022, with ACOS increases and ROAS decreases "trending in less efficient directions" after April 2023.
"These patterns seem to align with the seasonal spikes ahead of summer holiday and winter holiday peaks, where attention and competition likely increase for food and household goods," according to the report.
In Q2, Instacart's average CPC is mostly flat, increasing 1.1% to 91 cents. Average ad spend declined 8.2% year-over-year, mostly at the start of the quarter in April. Ad spend was increasing monthly heading into the summer, and average ROAS on the platform is up 9.86% year-over-year to $5.57, but slightly down from $5.80 in Q1 2023.
Effective cost per mille, eCPM, has seen consistent growth, but Pacvue cautioned that the cost of reaching a thousand potential customers has grown some 30% since April 2022, or about 2% every month.
https://staging.digiday.com/?p=511969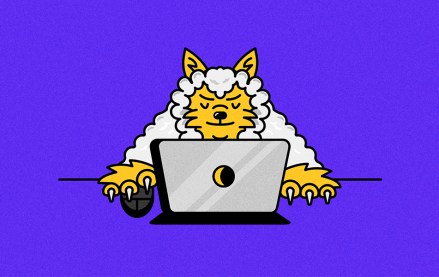 August 17, 2023 • 4 min read
This week, Exverus Media and meat company John Soules Foods launched their first AI chatbot to generate personalized recipes for shoppers — but how safe are consumer apps like this?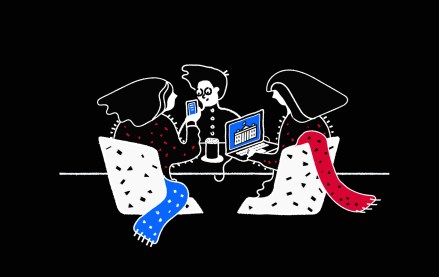 August 17, 2023 • 4 min read
The Social Media Trust Tracker studied the world of social media, finding a growing trust gap among its users along age and generational lines. Is this a boon or a warning for political advertisers?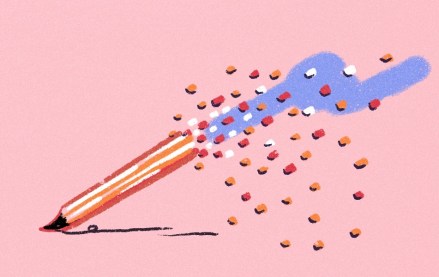 August 16, 2023 • 5 min read
Some marketers say it's hard to sift through the noise when vetting potential AI vendors. Others are finding success with internal tools — while proceeding with caution.