How retail media is creating a 'Bermuda Triangle' relationship between retailers, marketers and media agencies
May 18, 2023 • 5 min read
•
•
Ivy Liu
With the growth of commerce media, there is growing pressure for brands to spend directly with retailers — sometimes leaving agencies in an uncertain position.
With the increasing competition of retail media networks (RMNs), some marketers are feeling pressure to spend advertising dollars with retailers in order to access valuable store real estate and first-party data. This puts media agencies somewhere in between, trying to maintain their agent role as the retailer-marketer relationship evolves.
The reality is that those relationships are much more complex, rather resembling "a Bermuda Triangle, frankly," explained April Carlisle, evp of commerce at Publicis media agency Spark Foundry. On the one hand, agencies are clients of retailers like Walmart Connect, its retail media platform — because they want to sell the agency on buying more media from them. At the same time, brands are clients of both the agencies and retailers.
"We are all selling and buying from each other, and we're all dependent on each other for that full ecosystem," Carlisle told Digiday.
The changing dynamic
The dynamic gets more complicated when brands can directly go to retail media networks in some cases, potentially bypassing agencies to manage the spending. And greater competition within commerce is pushing brands to rethink their traditional media budgets to include RMNs.
"We're seeing many brands find a place for RMNs within their overarching media plans," said Greg Wolny, chief activation officer of Code3, an independent agency focusing on the intersection of media and commerce. "The pressure to include these platforms is coming from competition testing out RMNs and the fact all categories are participating at some level — these brands don't want to get left behind."
But these are new partnerships, and advertisers are still learning about each RMN and its capabilities. In some cases, Wolny said, RMNs are getting a larger percentage of a brand's overall budget allocation, yet this doesn't mean agencies are completely cut out. RMNs are still mostly self-serve, and they are building agency partnerships to support the brands that are spending on them.
"This is actually creating additional opportunities for media agencies to manage more of a brand's spend," Wolny said.
The rapid evolution of RMNs is also creating new opportunities with adtech solutions that serve both sides. Paul Brenner, svp of retail media and partnerships at Vibenomics, said he is seeing more brands with a retail media person looking to innovate — and sometimes that doesn't include the agency anymore.
Brenner added: "We had an executive session yesterday, where the brands are saying to me, 'Hey, just come to me. Tell me what you want to accomplish. I'll tell the agency, here's what I'd like to do, and then they'll get involved. If you go to the agency, they're less likely to come at me with this offer.'"
Vibenomics, acquired by Mood Media in March 2023, combines the digital in-store audio and visual media with adtech and ad sales for retailers, DSPs and advertisers. It works with both the brands and agencies directly with programmatic-capable adtech. Brenner said his firm was tasked with filling the inventory when retail media networks were "not ready to embrace it themselves" a few years ago.
Valuable real estate and scale
Plenty of consumers still buy things at physical stores, making retail media attractive for its real estate and added scale in a digital market. A 2022 Merkle survey on consumer behavior found 84% of consumers made an in-store purchase in the past year, while 68% got a product delivered to their home.
Code3's Wolny said the in-store experience is getting better through RMNs, because it is the "first research venue in most journeys as customers begin their buying process."
Similarly, Brenner is seeing that retailers are growing in power — they know that brands want products on their shelves: "It's like, 'Hey, you want your products on my shelf, you got to give me 1% towards the spend on the retail media agency,'" said Brenner. "And the media agency on the outside was not involved in that. That's just not their purview."
Carlisle added that RMNs are presenting a new opportunity at a "grander scale," especially as these networks have increased their capabilities and matured over the last few years. Previously, it was not possible to buy any of the retail media self-service.
"It was all bought managed service, and typically it was shopper marketing agencies that were buying it," Carlisle said. "Now what's happening is that the retailers have a limited amount of on site inventory that you can buy … but now they are making their first-party data audiences available in media trading platforms, such as The Trade Desk."
New growth opportunities for agencies
Experts believe this changing relationship driven by RMNs is an opportunity for agencies to rethink and strategize — in order to ensure they are not left out of the equation. As Carlisle mentioned, agencies are helping clients manage through each one of the media tactics moves from managed service to self service. The agency role going forward is focused on managing all the pieces that fit together, while verifying RMNs' performance.
"We are [holding retailers] accountable for their own media mix that they're coming to the table with," Carlisle said. "How did they get to those results, and how did they get to the returns that they're showing? No different than we would hold any other platform to their accounting of their results."
Either way, Wolny also mentioned that agencies will still play a role — because brands aren't "staffing up" to get expertise on running these platforms and RMNs, "which makes the agency partnerships invaluable to both the brands, but also the platforms as agencies are the advocates for the inventory that's available."
Ultimately, there is still a lot of testing and experimenting — and new platforms and tools are constantly changing the landscape. But with the client side, Carlisle said, agencies have to approach it as a "test and learn" period.
"There isn't a perfect solution for any client that I've seen," Carlisle said. "We'll go try this new tactic that's available at this retailer, and then you need to just keep moving. So we call it: at the speed of retail."
https://staging.digiday.com/?p=504503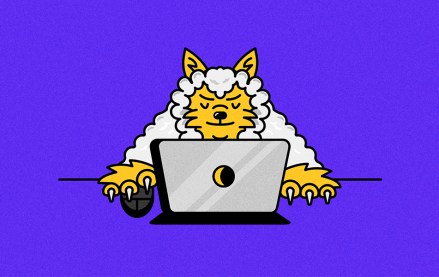 August 17, 2023 • 4 min read
•
•
This week, Exverus Media and meat company John Soules Foods launched their first AI chatbot to generate personalized recipes for shoppers — but how safe are consumer apps like this?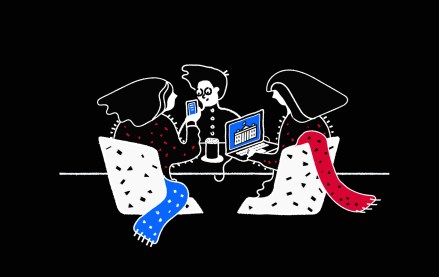 August 17, 2023 • 4 min read
•
•
The Social Media Trust Tracker studied the world of social media, finding a growing trust gap among its users along age and generational lines. Is this a boon or a warning for political advertisers?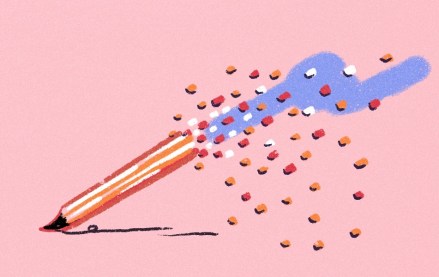 August 16, 2023 • 5 min read
•
•
Some marketers say it's hard to sift through the noise when vetting potential AI vendors. Others are finding success with internal tools — while proceeding with caution.