Future of TV Briefing: A Q&A with Snap's original content chief Vanessa Guthrie
October 20, 2021 • 15 min read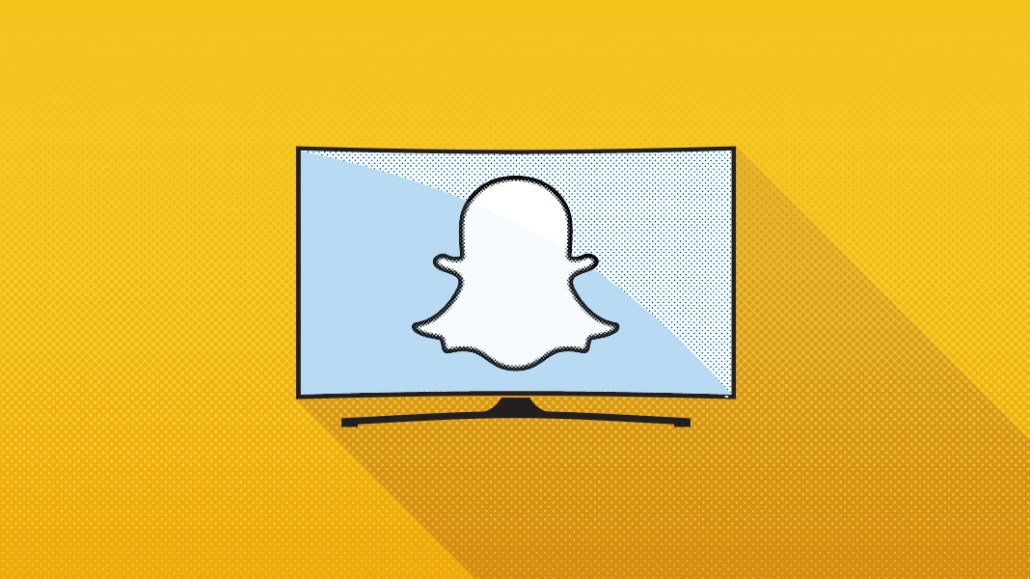 The Future of TV Briefing this week features a conversation with Snap's recently appointed head of original content Vanessa Guthrie about the platform's original programming strategy as it rolls out a new slate of shows and eyes more international expansion.
A chat with Snap
Netflix's Q3 2021 earnings report
Broadcast TV bounces back
An entertainment strike averted, an outcry among Netflix employees, a profile of Discovery's David Zaslav, a look at YouTube's creator team and more
A chat with Snap
The key hits:
International is a major focus for Snap's original programming strategy heading into 2022.
Snap has found a sweet spot with original shows featuring "cable TV"-level budgets, with episodes rolled out every 48 hours, weekly or sometimes daily.
The latest Snap Original slate consists of unscripted series after Snap had to pause production on scripted shows because of the pandemic.
Five years after Snap debuted its first original show on Snapchat, the platform's original programming strategy has remained fairly steady. While YouTube and Facebook have largely abandoned their forays into scripted series to focus on unscripted fare, Snap's slate of more than 130 Snap Original series continues to offer a mix of both, for example. However, 2021 does seem to present an inflection point for the company's original programming business.
This year not only did Snap debut its first non-English-language original show — "Phone Swap India" — but it also appointed a new head of original content, Vanessa Guthrie. In an interview with Digiday to coincide with the announcement of five new Snap Original series, the five-year Snap veteran explained how the company's original programming in the U.S. has matured and how it is now eyeing more international opportunities.
"The area of growth probably for our team the most has been outside of the U.S. At this point in the U.S. we're a pretty well-oiled machine five years into it," Guthrie said.
Snap's international ambitions appear to be part of the platform's all-inclusive approach to programming. Case in point: 53% of the Snap Originals shows that aired in 2020 featured hosts or leads who were BIPOC or LGBTQ+, and of the five latest Snap Originals to be announced, four shows are produced by companies that are owned or run by women or BIPOC executives, Guthrie said.
Applying that inclusive approach to Snap's International programming plans, while the platform aims to produce shows that are primarily tailored to local markets, it is also considering how those programs can appeal to audiences who may not speak a series' native language. It's a playbook that Netflix has established with language-barrier-breaking breakout hits like "Squid Game."
"We've just started our international efforts, but that is a topic that we are absolutely thinking about. Take, for example, 'Phone Swap India.' I watched it with subtitles; I think it's one of the best shows we've ever made," Guthrie said.
The interview has been edited for length and clarity.
To what extent do these newest shows signal any new developments in Snap's unscripted programming plans?
They really confirm some of the areas that we've been leaning farther into this year. Whether that's creating content with some of the biggest celebrities and talent across the world — from music and film [and] television to sports and creators — all the way through to ensuring that we have content that really speaks to our values, whether that's around climate change or mental health or LGBTQIA+ rights and so on. Those really are cornerstones of a lot of the work we focused on this past year.
Snap Originals spans scripted and unscripted shows, but this latest slate seemed to only include unscripted series. Why is that?
Like the majority of the industry, a lot of our scripted programming had to pause for a bit during COVID. So the majority of scripted content is actually coming out this year. We just released the scripted series called "Action Royale" a week ago. We have another series called "Breakwater" coming out in early 2022. And we've seen such success on the scripted side, so really for us, it's about some of the pauses we had to take on that side.
When it comes to the programming pipeline, Snap debuted eight new Snap Original shows in the second quarter of this year and 10 new Snap Original shows in the fourth quarter of 2020. Is that generally the range that you're looking to stick to when it comes to the number of new shows premiering per quarter?
A unique advantage that we've always had is that we don't have programming times to fill. It's really about what are the best stories that we think make the most sense. It's really about what are the right stories that we want to tell and who do we want to tell it with. We're fairly fluid with what that volume is.
Speaking of that fluidity, you've been fairly fluid when it comes to how you parcel out shows or episodes of shows. What have you learned when it comes to scheduling strategy? There are all these different variations in how episodes are released; what works for what type of programming or format?
We're really fortunate to have 293 million daily active users that are coming into the platform every day. So we've obviously spent a lot of time experimenting with what works and what doesn't. We've settled mostly on every 48 hours is a new episode. Sometimes it's really more weekly, and then there are certain shows that make more sense daily, potentially because it's from a news perspective. We try to let the creative actually dictate when and how often we should release it. But we've really settled into one of those three.
Have the budgets and episode orders for Snap Originals changed?
Not really since the past year, no.
Any reason for that?
It's been five years since the launch of original shows initially and then three since [introducing the Snap Originals] brand. I think we've just really matured as one of the products coming out of Snapchat. Snapchat is 10 years old, and we've been at it for five. So for us, I think we've hit a sweet spot with what we think makes sense for the budget and what we've been able to achieve with those budgets. We're not in a race trying to get as many shows as possible. It's really about the quality of the storytelling.
What's the typical range of budgets at this point for Snap Originals, on the scripted side and then on the unscripted side?
Our series are five to seven minutes [long per episode]. So on a per-minute [budget] basis, they rival that of call it cable TV. But really for us and especially for the talent that we work with, the fact that it can reach an audience that is so incredibly hard to reach elsewhere and that so many of the shows we do speak to the values that a lot of the talent that we partner with have, it's a combination of all those things that, I think, attracts a lot of talent to the platform.
How are you looking to grow your investment in original programming in 2022? Specifically, are there any particular genres or formats that are especially of interest?
International is a huge opportunity for us. It's definitely an area that we're continuing to invest in. We just started there. This year we released our first Snap Original and a few other exclusive shows in India. Those were all made for a local audience. They were tremendously successful. You'll probably hear more about that later this month. Internationally, this is an area that's going to be really interesting for us. Of these shows [announced on Oct. 19], you'll see the first original made for the U.K. is ["A Fighting Chance with Anthony Joshua"]. So that is definitely part of our future plans.
Like you mentioned, Snap debuted its first non-English-language Snap Original. When you're looking to expand to local-language shows in other non-English-dominant countries, are there any particular countries that you're eyeing?
Definitely India and the U.K. You'll probably have to wait for us to share what the others are that we'll announce soon.
"Phone Swap" is a Snap Original that's been renewed multiple times and was the show adapted to be the first non-English-language Snap Original. What is it about that show that has made it appear to be a model Snap Original that show producers who are looking to pitch a Snap Original can apply to their projects?
You're right. This show has been a tremendous success. I think it's one of the most successful shows we've ever had on the platform. I think the U.S. version has reached over 69 million viewers on Snapchat. I think the format is just so sticky and speaks so much to the voice of our audience. They grew up on their mobile devices and the intimacy of it. When someone goes into your phone and wants to challenge what that intimacy is, it's a feeling that I think all of us can relate to, especially our audience. That's a format that can definitely travel many different places. While we will have new series that have never been done before on Snapchat internationally, we are also going to look into the formats that we see in the U.S. have worked really well that we think can travel.
Entertainment seems to be a seller's market at the moment and has been for probably at least a couple years now, between all the companies fighting in the streaming wars on TV and then digital platforms like Snap and YouTube investing in original programming. What is Snap's pitch to a studio or a publisher for why they should sell a show to Snap as opposed to any of the others in the market?
We've always played a different game, from five years ago and we still do. We have the entire ecosystem of Snap at our core. The things you can do that you can't do with other platforms and the way that we can integrate those experiences, whether it's [augmented reality] experiences to [a Snap Mini app] to register people to vote to "The Solution Committee," which is a Snap Original we did. That is an experience you can't get other places. No other platform has successfully made premium, made-for-mobile shows. We pioneered that format. And then our technique. The right partners for us are so excited about experimenting in mobile and learning new techniques for filmmaking. That goes from production partners all the way through talent. You really can't do that anywhere else right now, and you can't do it successfully except for Snap.
What we've heard
"A lot of [measurement] partners today that are viable solutions [to replace Nielsen] have a sales arm or an ad network. The point of being a third-party measurement solution is you're unbiased. At some point the [measurement] partners making noise have to look and deprioritize [their advertising businesses] to be that true unbiased measurement source. That conversation isn't happening today."

— Agency executive
Netflix's Q3 2021 earnings report
Following two consecutive quarters of slowing subscriber growth, Netflix's subscriber growth picked up stream in the third quarter of 2021. It even reversed the previous period's subscriber decline in the U.S. and Canada, although it fell short of recouping the full amount of subscribers lost.
The key details:
213.6 million subscribers, up 9% year over year
$7.5 billion in revenue, up 16% year over year
Added 4.4 million new subscribers during Q3, compared to the company's projection of 3.5 million new subscribers in the period
Added 73,000 subscribers in the U.S. and Canada
Sloughing off a slump
Netflix had been expecting to rebound in the second half of 2021, and that recovery appears to be underway, thanks to the streamer's programming pipeline returning to form after last year's pandemic-induced production delays.
Netflix picked up the most new subscribers in the Asia-Pacific region where it added 2.2 million new subscribers — half the overall amount of new subscribers — followed by Europe, the Middle East and Africa, which contributed another 1.8 million subscribers.
The U.S. and Canada represents Netflix's biggest subscriber base — 35% of total subscribers — and its biggest sore spot for slowing growth. It remains a tender area. While Netflix added 73,000 subscribers in the U.S. and Canada in Q3 after losing 430,000 in the second quarter, it is still 360,000 subscribers short of the mark it reached in the first quarter of 2021.
Full steam ahead
Netflix has connected its subscriber growth to its programming pipeline, so it's perhaps little wonder that the company projects to double the number of new customers in the fourth quarter by adding 8.5 million new subscribers in the final three months of the year. Looking further out, Netflix's outlook appears even rosier.
"Assuming no new Covid waves or unforeseen events that result in large scale production shutdowns, we currently anticipate a more normalized content slate in 2022, with a greater number of originals in 2022 vs. 2021 and a release schedule that is more balanced over the course of the year, as compared to 2021," the company said in a letter to shareholders released on Oct. 19.
Numbers to know
72%: Percentage share of WarnerMedia's senior executives — employees in vp positions or higher — who are white.
$891.1 million: How much "impact value" Netflix has reportedly derived from hit show "Squid Game."
34%: Percentage share of U.S. internet users who have used an ad-supported streaming service.
>$3 billion: The valuation that Moonbug, the company behind children's show "CoComelon," is seeking as it reportedly looks find a buyer or go public.
47%: Percentage share of millennials in the U.S. who canceled a streaming service subscription and then resubscribed within 12 months.
Broadcast TV bounces back
For anyone wondering why TV network owners are willing to spend billions of dollars per year to air NFL games, let September's TV viewership breakdown be the answer.
In September — as the latest NFL season kicked off — broadcast TV networks took back two percentage points of total TV watch time to account for 26% of the time people in the U.S. spent turned into their TV screens, according to Nielsen's latest The Gauge measurement report.
Broadcast TV's bounce-back came at the expense of video gaming, per Nielsen. But it may also explain streaming's stagnation. For the third month in a row, streaming's share of TV watch time stuck at 28%.
While streaming watch time overall stayed static, there were some shifts among the services people streamed. Netflix and Disney+ each lost a percentage point, while YouTube, Hulu, Amazon Prime Video and the "other" category of remaining streamers held their marks from the previous month. That suggests that the streaming viewership pie is starting to slice up into smaller pieces as streaming outlets and programming continue to flood the market.
Then again, Netflix and YouTube in particular are pretty dominant among streamers. Nielsen's numbers make that clear, as does a study released by research firm LightShed Partners showing that Netflix and YouTube combining to account for 47% of connected TV watch time in June 2021.
Disclaimer: The LightShed study looked at CTV streaming watch time for June 2021; therefore, it shouldn't be directly compared to Nielsen's latest Gauge numbers for September 2021. Nonetheless, the fact that only Disney-owned Hulu was the other streamer to crack double-digit percentages of CTV viewers' watch time is further indication of how spread out the streaming landscape is becoming.
What we've covered
Why YouTube will host a weeklong live shopping event:
YouTube has dabbled in live-streaming shopping and is now working with Samsung, Walmart and Verizon on a weeklong event next month.
The event will feature creators like the Merrell Twins.
Read more about YouTube's live shopping event here.
TikTok creators with mid-level reach may be the most effective for brand partnerships:
TikTok creators with the biggest followings may not deliver the best attention and engagement for brands, according to a study of 12 creators.
Ad buyers generally agreed with the study's findings.
Read more about TikTok creators here.
TV execs sound off at Advertising Week on audience fragmentation:
Ad buyers continue to seek out ways to trace TV and streaming ads to business results.
They are also contending with audience fragmentation across traditional TV and streaming.
Read more about what TV industry executives had to say here.
NBCUniversal News Group's Chris Berend explains how streaming has become the centerpiece of the organization's video strategy:
The Comcast-owned news organizations digital arm has roughly doubled its staff size this year to build up its streaming operation.
Streaming has become the centerpiece of NBCUniversal News Group's video strategy, with short-form video outlets serving as spokes to syndicate programming.
Listen to the latest Digiday Podcast episode here.
A gaming influencer is launching a cannabis brand. Here's how (and why) he's converging the two worlds:
Gaming influencer Hector "H3CZ" Rodriguez is — surprisingly — the first prominent gaming influencer to professionally align with the cannabis industry.
Rodriguez's cannabis company Pine Park will use creators on Twitter and YouTube to build its brand.
Read more about Rodriguez's cannabis business here.
What we're reading
An entertainment strike averted:
The entertainment industry's biggest labor union, the International Alliance of Theatrical Stage Employees, reached an agreement with major film-and-TV studios on updated working conditions and averted a strike of 60,000 crew members. As detailed by Los Angeles Times, the agreement includes a rise in compensation and extended rest periods between shoots and will come up for renewal or renegotiation in three years. However, as of this writing, IATSE members still needed to vote to approve the deal, and not all members are convinced the revised terms are sufficient.
An outcry among Netflix employees:
Netflix employees have not only spoken out about the streamers' recent transphobic comedy special from Dave Chappelle since its premiere, but they also took issue with it prior to its release, according to Bloomberg. The company's co-CEO has defended Chappelle's special, which seems to have only further aggravated its employees who are planning a walkout for Oct. 20.
A profile of Discovery's David Zaslav:
Already a media mogul, Discovery CEO David Zaslav is on the verge of graduating into the ranks of media titan once his company merges with WarnerMedia next year. This Vanity Fair profile — which features quotes from Speaker of the House Nancy Pelosi, Oscar-winning director Steven Spielberg and media investor Ken Lerer in one single paragraph and then from John McEnroe and Oprah Winfrey in another — comes off as a coronation, though it acknowledges the challenges Zaslav may face in running a company that will combine the likes of HBO and HGTV.
A look at YouTube's creator team:
YouTube has more than 1,000 employees who work with 10 to 20 creators apiece to advise them on their YouTube channels, according to The Wall Street Journal. YouTube has long been the gold standard among video platforms working with creators, despite creator complaints about demonetization issues and algorithm frustrations, and this article sheds some light on the mechanics of that work, though largely through the lens of a single creator.
A spotlight on Latinx TikTok creators:
Latinx creators are using TikTok to expose more people to their culture and to come to terms with their own identity, according to CNN. The article includes several examples of Latinx creators who have accumulated millions of views on the platform for videos that showcase aspects of their heritage.
https://staging.digiday.com/?p=429243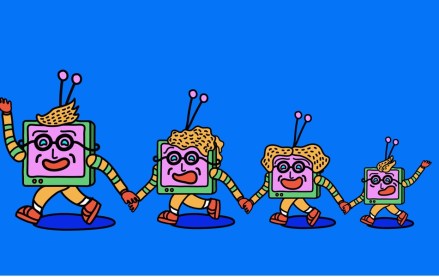 August 16, 2023 • 7 min read
This week's Future of TV Briefing looks at how the latest quarterly earnings season evinces more streaming subscriber growth struggles and a growing fondness for the bundle.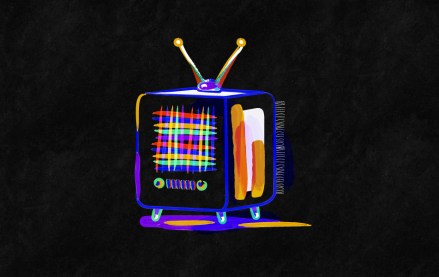 August 11, 2023 • 3 min read
It would appear that investors' enthusiasm for the CTV narrative that has served TTD, Magnite and PubMatic so well for the last 18 months is starting to plateau.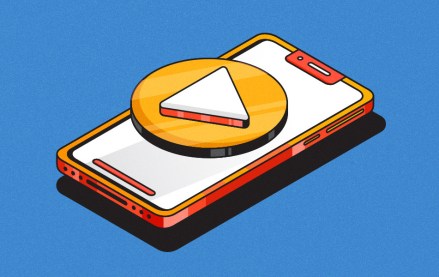 August 9, 2023 • 6 min read
This week's Future of TV Briefing looks at how platforms are pulling creators toward longer videos while brands push for shorter fare.