Future of TV Briefing: How publishers are taking a more active role in turning their articles into scripted TV shows and movies
April 21, 2021 • 11 min read
•
•
The Future of TV Briefing this week looks at how publishers including BuzzFeed, Vice Media Group and Vox Media are producing scripted programs in addition to the unscripted projects with which they are traditionally associated.
Publishers' scripted programming pushes
Cheat Sheet: Netflix's Q1 2021 earnings report
HBO Max makes up ground, TV networks ask to check Nielsen's math, TikTok pays a publisher to produce a show and more
Publishers' scripted programming pushes
There is a long history of TV networks and movie studios tapping publishers' article archives for show and film ideas. But as publishers have become more adept at producing their own unscripted projects, like documentary films and series, they are increasingly becoming more involved in how their intellectual property is being adapted into scripted shows and movies.
"We had some version of this conversation five years ago when every publisher was launching TV studios and they were all trying to be production companies or producers. It feels like maybe there's a little bit [of a] similar thing happening now on the scripted side," said Chad Mumm, svp and head of entertainment at Vox Media's Vox Media Studios. He added, "We don't just want to be the IP holders. We want to be value-add producers."
The key hits:
Publishers including BuzzFeed, Vice Media Group and Vox Media are producing scripted TV shows and movies in addition to unscripted projects.
Producing scripted programming provides another means for the publishers to take an active in role in how their articles are adapted by Hollywood.
The publishers also have more IP to adapt following their respective recent acquisitions.
Vox Media took its first step into scripted programming in April 2019 when the company acquired Epic, a magazine publisher that also operated its own production company that has produced scripted series like "Little America" for Apple's Apple TV+. The media company's titular studio, which has produced unscripted fare like Netflix's "Explained" series, has followed suit into scripted after Vox Media acquired New York Magazine in November 2019. The latter company has published articles that were adapted into movies like "Hustlers," creating an opportunity for Vox Media Studios to become the one adapting the company's own intellectual property, as it has done with Vox.com's "Explained" format on the unscripted side.
"We now have this great asset. How do we really build an organization around that to not just wait for things to come inbound but really to package that actively and go pitch it ourselves," said Mumm. Over the past year, Vox Media Studios has signed deals to produce "Who Killed Tulum?" with Annapurna and "The Stolen Kids of Sarah Lawrence" with Blumhouse, both for Amazon Studios and both based on New York Magazine articles.
Vox Media isn't the only publisher taking a more hands-on approach to packaging its intellectual property into scripted shows and movies. The New York Times and Condé Nast Entertainment have each appointed scripted executives in the past year. Last July, the Times named Caitlin Roper as the newspaper publisher's executive producer for scripted projects, and this March CNE hired Helen Estabrook as head of development and production for features and scripted series. And in August, BuzzFeed signed a deal with Universal Television to create scripted shows for the studio based on the digital media company's reporting.
In the same way that publishers benefitted from having established brands and proven IP when they pushed into unscripted programming, they appear to have an edge when packaging and pitching scripted shows and movies to TV networks, streaming services and movie studios searching for safe bets.
"There's so many people who need programming, and there's a sense that, if you can put The New York Times or BuzzFeed or some relatively well-known brand next to it, it gives it an advantage in marketing it," said Alan Wolk, co-founder and lead analyst at consulting firm TVRev.
BuzzFeed Studios, which has signed with CAA and is working with the talent agency's scripted TV team, is currently developing a scripted show for NBCUniversal's Peacock called "What She Said" that is based on a BuzzFeed News article about Black female executives who are changing the white-dominant romance book publishing industry. Similar to Vox Media coming off the New York Magazine deal, BuzzFeed closed its acquisition of HuffPost in February and sees opportunities to mine the news publisher's archives for scripted projects. "There's an abundance of incredible IP that we have access to in our network," said Rich Reid, svp of global content at BuzzFeed.
While the trend of publishers pushing into producing scripted programming appears to be accelerating, it is not altogether new nor a signal that media companies are moving away from unscripted projects. Look no further than Vice Media Group's Vice Studios. The publisher originally stepped into scripted programming after hiring WME executive Danny Gabai in September 2012 to expand its Los Angeles operation. Since then, Vice has produced movies such as "The Report," a 2019 film starring Adam Driver that was based on Vice News' original reporting.
"We lean heavily into the IP that's created through being part of Vice Media Group," said Kate Ward, president of Vice Studios.
Vice Studios does not solely rely on IP-based programming or scripted projects, though. It produced a documentary series about American Apparel for Quibi called "Big Rad Wolf" that was based on reporting from Refinery29, which VMG acquired in November 2019. And it has produced "Jim & Andy: The Great Beyond," a documentary for Netflix about Jim Carrey's portrayal of Andy Kaufman in "Man on the Moon."
For Vice, as for Vox Media and BuzzFeed, being able to produce scripted as well as unscripted projects — whether it be films or series — does not only serve as a means of protecting the publisher's IP. It also provides flexibility as publishers push further into Hollywood as well as Bollywood. For example, Vice is currently focused on producing unscripted projects for the Indian market, such as docu-series "Indian Predator" for Netflix, but as the outlet continues to grow in that market, it will be able to use its scripted experience elsewhere to put together more scripted projects for Indian audiences as well.
By being able to produce feature films, scripted shows, documentaries and docu-series, "we're able to really build a diversified business," said Ward.
Confessional
"[Business-outcome guarantees] will definitely be part of the upfront. The progress that we were making, that everyone was making, was totally halted because we would be using information that had to be thrown out in 2020 [because of the pandemic]. We're still figuring out what those deals will look like, but we definitely want to do more."

— Agency executive on business-outcome guarantees being part of this year's TV upfront negotiations
Cheat Sheet: Netflix's Q1 2021 earnings report
The pandemic is starting to catch up to Netflix. After stay-at-home orders gave the streaming giant an added subscriber boost, the company continued to grow its revenue and subscriber base in the first quarter of 2021. However, Netflix did not attract as many new subscribers as it had expected, and the pandemic appears to be to blame.
The key details:
207.6 million subscribers, up 14% year over year
$7.2 billion revenue, up 24% year over year
Added 4 million new subscribers in Q1, short of the projected 6 million
1 million new subscribers projected for Q2, down from 10 million in Q2 2020
A first-half fade
In a letter to shareholders released on Apr. 20, Netflix attributed the lackluster subscriber growth in Q1, in part, to the pandemic disrupting its programming pipeline.
"We believe paid membership growth slowed due to the big Covid-19 pull forward in 2020 and a lighter content slate in the first half of this year, due to Covid-19 production delays," the company wrote.
A second-half rebound
Netflix doesn't expect its prospects to meaningfully improve until the second half of this year when it will have a programming lineup that includes popular shows "The Witcher" and "You" as well as films like "Red Notice" and "Don't Look Up," which feature stars like Gal Gadot, Dwayne Johnson, Leonardo DiCaprio and Meryl Streep.
"The production delays from Covid-19 in 2020 will lead to a 2021 slate that is more heavily second-half weighted with a large number of returning franchises," Netflix wrote in its shareholder letter.
Suffering from the streaming wars?
If Netflix has taken any hits from the flood of subscription-based streaming services that have hit the market over the past year and a half, it isn't saying so. The company, where a CEO once called sleep its greatest competition, waved away the idea that the likes of Disney+ and HBO Max had much of an impact on its weaker-than-expected first quarter. It also seemed to take a couple of shots at the Q1 debuts of Discovery+ and Paramount+.
"We don't believe competitive intensity materially changed in the quarter or was a material factor in the variance as the over-forecast was across all of our regions," the company wrote.
Numbers don't lie
200 million: Number of people who have access to Amazon Prime Video by being Amazon Prime members.
$465 million: How much money Amazon is reportedly paying to produce one season of its upcoming "Lord of the Rings" show.
19%: Percentage of U.S. political ad dollars spent programmatically that went to connected TV in 2020.
25%: Percentage of Starz's licensed movie library that is made up of Sony films, which will be snatched up by Netflix starting next year.
Stay tuned: HBO Max makes up ground
In the race to rival Netflix, WarnerMedia's HBO Max may be catching up. The streamer likely still lags behind Netflix and Disney's Disney+ — we'll have a better idea after WarnerMedia parent AT&T reports earnings on Apr. 22 — but it seems to be solidifying itself as a top-5 contender, alongside Amazon Prime Video and Hulu, in the subscription-based streaming war.
In the first quarter of 2021, HBO Max nabbed a larger share of new streaming subscribers in the U.S. than any other subscription-based streamer, according to Kantar:
HBO Max: 14.4%
Amazon Prime Video: 13.2%
Paramount+: 11.8%
Disney+: 11.6%
Hulu: 10.9%
To be clear, acquiring subscribers is one thing; retaining them is another. HBO Max's subscriber acquisition spree was likely aided by the premieres of Warner Bros. movies, and the people who signed up to stream "Judas and the Black Messiah," "Zack Snyder's Justice League" and "Godzilla vs. Kong" may not stick around to see "Mortal Kombat" or HBO show "Mare of Easttown" in April. Then again, they might.
An overwhelming majority of HBO Max subscribers — 85% — pay for at least two other streaming services, according to Interpret Insights. There are good and bad ways to read that stat. It's not a great look that people who pay for HBO Max feel the need to pay for at least two other services to satisfy their streaming needs. But considering that HBO Max is the most expensive of the major subscription-based streamers (at least until Netflix's next price hike), the stat suggests that the people who are the most active — and affluent — streaming subscribers are HBO Max members.
In other words, HBO Max seems to have staked a slot in people's streaming bundles and could further secure its spot after it debuts a cheaper ad-supported tier in June.
What we've covered
TV upfront advertisers face pressure to reconsider programming biases:
Given the tight TV and streaming ad markets, advertisers need to reevaluate how they consider what types of programming carry their ads.
The dividing line largely lies between TV-quality programming and programming people watch on TV.
Read more about the TV upfront here.
TikTok-native publishers look to expand business on other platforms after building audiences:
Publishers like Flighthouse and SongPsych have amassed large followings on TikTok and are now expanding to other platforms like YouTube and Snapchat.
The strategy mirrors previous generations of platform-native publishers.
Read more about TikTok-native publishers here.
Pepsi sees TikTok as a pay-to-play platform:
Pepsi is running a sponsored challenge on TikTok to ensure it can reach as many people as possible on the platform.
The brand is running sales uplift and brand effect studies to gauge the campaign's business impact.
Read more about Pepsi's TikTok strategy here.
How eos skincare rode a TikTok trend to sales increases:
A week after someone posted a popular video to TikTok featuring its product, the skincare brand's sales doubled.
The brand responded by redirecting marketing dollars to TikTok.
Read more about eos skincare's TikTok strategy here.
What we're reading
TV networks ask for someone to check Nielsen's math:
The dustup over Nielsen's TV viewership counts during the pandemic has not blown over, according to Variety. The VAB, a TV network trade organization, has called for an independent audit for Nielsen's measurement system. Nielsen quickly rejected the audit demand, but the issue seems unlikely to abate anytime soon. Nielsen's viewership counts are the backbone of the TV ad market, and the viewership shortfalls since the fall have led networks to miss the viewership guarantees they make to advertisers and set them up to face a tougher negotiation in this year's upfront market. In other words, the networks are incentivized to keep pressing the issue.
TikTok pays a publisher to produce a show:
TikTok is quickly flipping through the video platform development playbook. The mobile app is paying Group Nine Media's NowThis to produce an episodic series about the pandemic, according to TechCrunch. The NowThis deal is reportedly separate from TikTok's Instructive Accelerator Program through which the platforms pays publishers and others to post educational videos to TikTok. Unless this is a one-off deal, the news puts TikTok into the realm of short-form show buyers alongside YouTube, Facebook and Snapchat and ahead of Instagram, which has only dabbled with paying some creators to post IGTV videos.
How does Showtime fit into ViacomCBS's streaming picture?:
ViacomCBS's Showtime finds itself between the rock of Paramount+ and PlutoTV's hard place, according to Insider. Showtime's streaming prospects were already challenged by being a mid-sized subscription-based streamer in a market that seems to be splitting between major, general-interest services and small, specialist streamers. But now that ViaomCBS has its flagship, subscription-based streamer with Paramount+ and a free, ad-supported streaming platform in Pluto TV, Showtime could end up being folded into its sibling platforms, similar to what Disney is doing with FX and Hulu.
TikTok stars confront sophomore slumps:
There is no recipe for what makes a viral video. MrBeast may disprove that notion, but some creators of popular TikTok videos are substantiating it, according to The Wall Street Journal. Nathan Apodaca made probably the most widely seen TikTok video in 2020 when he posted a clip of himself skating while listening to Fleetwood Mac's "Dreams" and drinking cranberry juice. But he's had a hard time figuring out how to follow up on that video's success. This substantiates a reputation that TikTok has received among creators, talent managers and talent agents: More than any other platform, TikTok's algorithm forces each individual video to fend for itself rather than rely on the popularity of its predecessor.
https://staging.digiday.com/?p=411430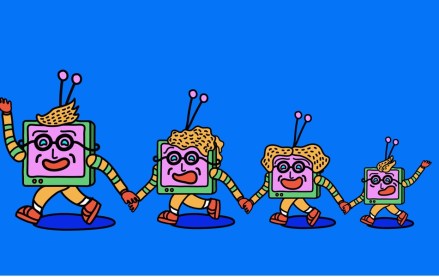 August 16, 2023 • 7 min read
•
•
This week's Future of TV Briefing looks at how the latest quarterly earnings season evinces more streaming subscriber growth struggles and a growing fondness for the bundle.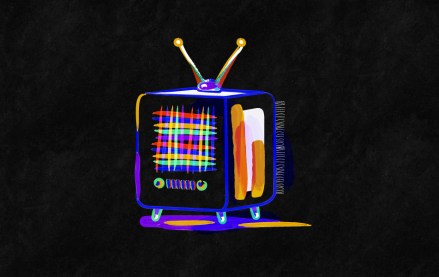 August 11, 2023 • 3 min read
•
•
It would appear that investors' enthusiasm for the CTV narrative that has served TTD, Magnite and PubMatic so well for the last 18 months is starting to plateau.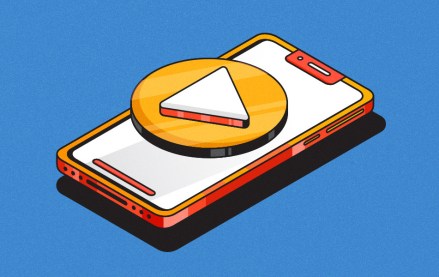 August 9, 2023 • 6 min read
•
•
This week's Future of TV Briefing looks at how platforms are pulling creators toward longer videos while brands push for shorter fare.