Future of TV Briefing: The free, ad-supported streaming TV market has come of age
July 21, 2021 • 10 min read
Ivy Liu
The Future of TV Briefing this week looks at how the free, ad-supported streaming TV market has entered a new era in its maturation.
FAST forward
Netflix's Q2 2021 earnings report
TV broadcasters' staggered fall programming schedules
Media giants' bundle debate, YouTubers' voice, TikTok's misinformation problem and more
FAST forward
The free, ad-supported streaming TV market has matured through the growing pains phase. There remain some pain points, like the pressure of programming costs, but the swelling of the FAST industry has helped to offset those issues and introduce some stability.
The key hits:
The FAST market is evolving past the era of TV reruns and repurposed social videos.
A rise in viewership and the expansion of platforms has helped to stabilize the FAST business.
FAST platforms and channel operators are investing in higher quality programming, including original and exclusive shows.
Advertisers see the FAST market as a reliable piece of the streaming ad mix.
Over the last six months, digital studio Gunpowder & Sky has seen its FAST business begin to stabilize. That stability doesn't stem from the FAST market settling down, though, nor does it mean that FAST viewership is slipping or advertiser interest is cooling. Instead, it's a sign of how the business has come of age as more FAST services and 24/7 streaming channels have come into the market.
"What we're seeing is a growth rate across the board. The line is straighter where the peaks and troughs are less for now. Initially, it bounced all over the place," according to Floris Bauer, cofounder and president of Gunpowder & Sky. The company operates 24/7 streaming channels across a variety of FAST services, including Amazon's IMDb TV, Roku's The Roku Channel and Samsung's Samsung TV Plus.
When Gunpowder & Sky stepped into the business in 2018, the FAST industry was relatively nascent. Viacom had not yet acquired Pluto TV; Roku's year-old The Roku Channel had only just begun adding 24/7 channels; and Amazon was a year away from pitching publishers on distributing their linear streaming channels on IMDb TV, which did not debut until 2019. The next few years were a boom time for the FAST market, but a volatile one as companies adopted a "Field of Dreams" mentality by standing up FAST properties in hopes of attracting audiences and, in turn, advertisers. And so they have.
This year Gunpowder & Sky's monthly FAST viewership has tripled compared to a year ago, and its FAST channels' revenue has quadrupled in that span, according to Bauer.
As another indication of FASTs' viewership and revenue growth, Pluto TV's monthly active user base has increased from 15 million people in April 2019 to 49.5 million by April 2021. Additionally, the ViacomCBS-owned FAST service is expected to receive $786.7 million in U.S. ad revenue this year, a 78% increase year over year, according to eMarketer.
While the U.S. is considered by industry executives to be the most mature FAST market, services have been expanding internationally to regions including Europe, which have also shown signs of maturation. "The biggest indicator of success is fill rates and monetization," said Sean Doherty, CEO of Wurl, a video technology company that powers linear streaming channels for publishers. Roughly two years ago, the fill rates for FAST channels in Europe that Wurl powers saw only single-digit percentages of their available ad inventory be filled with ads. Now the fill rates have risen to 40% to 50%, Doherty said. That's short of the 80% average for FAST channels in the U.S. but indicates the trajectory.
Other signs of the FAST market's maturation include the competition for programming and the polish of platforms' work with channel owners.
In addition to Roku's foray into original programming for The Roku Channel through its acquisition of Quibi's library, channel owners are also feeling pressure to improve the programming their channels carry in order to stand out to audiences and stand up against the programming on the services' own channels, as Pluto TV adds more channels filled with ViacomCBS shows.
"It's getting competitive to get good content for FAST services. A lot of the stuff on our FAST channels are acquired programs, and what used to pass for 50-50 rev-share deals are now commanding significant minimum guarantees," said one streaming executive.
"Content licensing becomes more expensive, but it's easier to manage because it's allocated over more platforms and those platforms are becoming a little less volatile," Bauer said.
Meanwhile, FAST services' dealings with channel owners are further developed. Vizio, for example, has given channel owners a dedicated point of contact to pitch editorial opportunities, and Roku's pitch to channel owners features a scripted presentation. "There was a sense of maturity there that was interesting," said a streaming executive who has received Roku's pitch.
Additionally, technical issues that had dogged some services, such as bugs delaying or interrupting streams, have abated. "The platforms are requiring, in many cases, that integrators like Wurl provide very fast load times [when people change channels]. Two to three seconds is the state of the art that platforms want so people can channel surf," Doherty said.
The FAST market's development has not been lost on ad buyers. Once largely considered by advertisers to be the streaming equivalent of remnant inventory — thanks to channels' primary programming being old TV shows and movies as well as stitched-together streams of YouTube videos — the FAST services have improved in some agency executives' estimations as the urgency for advertisers to find linear TV alternatives has risen.
"There was enough shift toward CTV this year that everyone was looking at all of those properties," said one agency executive.
While the FAST services still pale in comparison to the allure of major ad-supported streamers like Disney's Hulu, they are not necessarily relegated to scrapping for leftover streaming ad spending. "They are a very viable place to reach the viewer. They tend to be a bit more efficient than the Paramount+s and Peacocks," said the agency executive, who declined to share ad pricing information.
What we've heard
"There was some overbuying in the upfront. Buyers were so afraid of what they were hearing [about a lack of available linear inventory] and held on to more linear. There could be a little loosening with some dollars being dropped on orders or [advertisers exercising] cancelation options."

— Agency executive
Cheat Sheet: Netflix's Q2 2021 earnings report
After Netflix's subscriber growth slowed in the first quarter of 2021, the dominant subscription-based streamer's subscriber growth slowed even more in the second quarter. In the U.S. and Canada, Netflix actually saw its subscriber base shrink.
The key details:
209.2 million subscribers, up 8% year over year
$7.3 billion in revenue, up 19% year over year
Added 1.5 million new subscribers in Q1, edging out the company's projection of 1 million new subscribers in the period
Lost 433,000 subscribers in the U.S. and Canada
Surge turns to slump
Last year's streaming surge in the immediate wake of the pandemic putting people in quarantine was always going to ebb at some point. But for Netflix's business in the U.S. and Canada, it has receded to the point of shrinking.
Netflix attributed the loss of subscribers to the company already having a lot of subscribers in the U.S. and the second quarter historically being a slower growth period.
That would explain Netflix not adding as many subscribers, but losing subscribers in the U.S. and Canada may be a sign that Netflix's continuing price hikes combined with competition from other subscription-based streamers like Disney+ and HBO Max may be having an impact. Or maybe Netflix just didn't have enough new programming on offer to combat people's subscription fatigue.
Netflix's gaming gambit
One way to get more people to pay for Netflix subscriptions — and to keep paying as prices increase — is to offer them more content. That appears to explain why Netflix is making a foray into video games.
In its letter to shareholders released on July 20, Netflix said that it plans to add games to its service at no additional cost to subscribers and initially will focus on mobile games. "We view gaming as another new content category for us, similar to our expansion into original films, animation and unscripted TV," the company said.
Numbers to know
27%: Percentage of people's total TV usage in June that went to streaming.
$500 million: How much money advertisers committed to spending on NBCUniversal's Peacock in this year's upfront market.
473,000: Number of pay-TV subscribers that AT&T's DirecTV lost during the second quarter of 2021.
17.1%: Percentage of new overall streaming subscribers in the second quarter who signed up for Amazon Prime Video.
Trend watch: TV broadcasters' staggered fall programming schedules
ABC, CBS and NBC have released their fall programming schedules, and their plans show how TV is moving away from its traditional calendar, albeit only slightly.
The week of Sept. 20 marks the official start of the fall TV season, but networks are withholding many shows to premiere later in September and October.
ABC will premiere "Dancing with the Stars" the week of Sept. 20, but other shows won't debut until later in the month or in October.
CBS will premiere eight shows the week of Sept. 20, but other programs — like its Friday drama block, its Tuesday comedy block and Sunday night showcase — won't roll out until October.
NBC is largely holding on to the weeks of Sept. 20 and 27 to premiere the bulk of its programming, but the broadcaster will withhold "The Blacklist" until late October.
The staggered premiere strategy seems designed to help the shows stand out. Overloading audiences in a single week risk people missing the first episode of a show and becoming less inclined to catch up to watch week to week.
Considering how tight the linear TV ad market is, with the fourth quarter typically being the tightest period, the networks are probably also trying to make sure they're not falling short of viewership guarantees made to advertisers in the upfront since that could limit their abilities to sell their linear and streaming inventory at even higher prices in the so-called scatter market. In the past, TV networks have premiered some shows in September only to cancel them by October and November. So if debut episodes are likely to be the high-water marks for viewership, then doling out those debuts would be a way to ration GRPs.
What we've covered
How BuzzFeed taps its resources to grow an early foray into livestream shopping:
BuzzFeed is experimenting with livestream shopping to maximize its e-commerce business.
Since the beginning of 2021, BuzzFeed has hosted more than 50 livestreams on Amazon Live.
Read more about BuzzFeed here.
NBC News' 'Stay Tuned' has stayed the course on Snapchat:
Four years after its premiere, the series still airs twice daily, and Snapchat remains its primary platform.
The show had looked to expand to YouTube but stepped back from the strategy — for now.
Read more about 'Stay Tuned' here.
Why Overtime is banking on third-party metrics to grow its roster of advertisers:
The sports media outlet is counting on Tubular Labs' data to prove its video viewership.
The third-party validation is seen as necessary to attract and retain advertisers.
Read more about Overtime here.
What we're reading
Media giants debate the bundle:
Now that many of the major media companies have rolled out their standalone streaming services, their attentions have turned to the bundle, according to Variety. During the Allen & Co. conference earlier this month, traditional media executives discussed how tech companies like Apple or Roku may look to package together various streaming services to sell to people, similar to the traditional pay-TV bundle. While that may help streamers to get subscribers, it also risks distancing them from their audiences and making them even more dependent on the connected TV platform owners.
YouTubers have developed their own voice:
Creators on YouTube have created their own way of talking, accord to Vox. Dubbed "YouTube voice," the speech pattern involves going hard at emphasizing and pronouncing words. The trend has similarities to how newscasters talk and seems most common among creators, like video essayists and commentators. That makes sense. These people are largely posting talking-head videos, so the exaggerated speaking style may help to keep audiences entertained when faced with looking at just a face.
TikTok has a misinformation problem:
TikTok's audio-sharing feature has emerged as a means of spreading misinformation, according to NBC News. On the platform, people can reuse the audio from someone else's video, which can serve as TikTok's version of a retweet on Twitter or share on Facebook. The feature enabled one anti-vaccine rant to be reused in more than 4,500 videos that, in aggregate, accrued more than 16 million views.
https://staging.digiday.com/?p=420867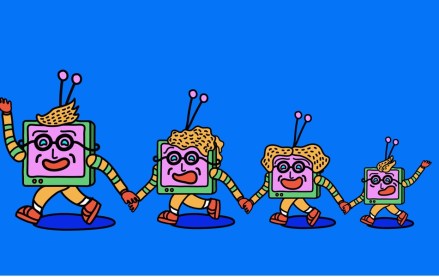 August 16, 2023 • 7 min read
This week's Future of TV Briefing looks at how the latest quarterly earnings season evinces more streaming subscriber growth struggles and a growing fondness for the bundle.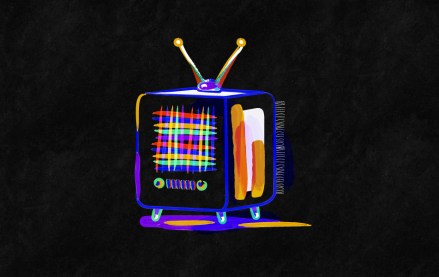 August 11, 2023 • 3 min read
It would appear that investors' enthusiasm for the CTV narrative that has served TTD, Magnite and PubMatic so well for the last 18 months is starting to plateau.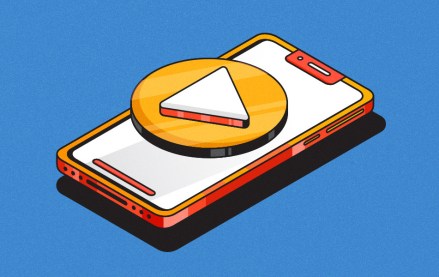 August 9, 2023 • 6 min read
This week's Future of TV Briefing looks at how platforms are pulling creators toward longer videos while brands push for shorter fare.