Four years after its premiere, NBC News' 'Stay Tuned' has stayed the course on Snapchat
July 19, 2021 • 3 min read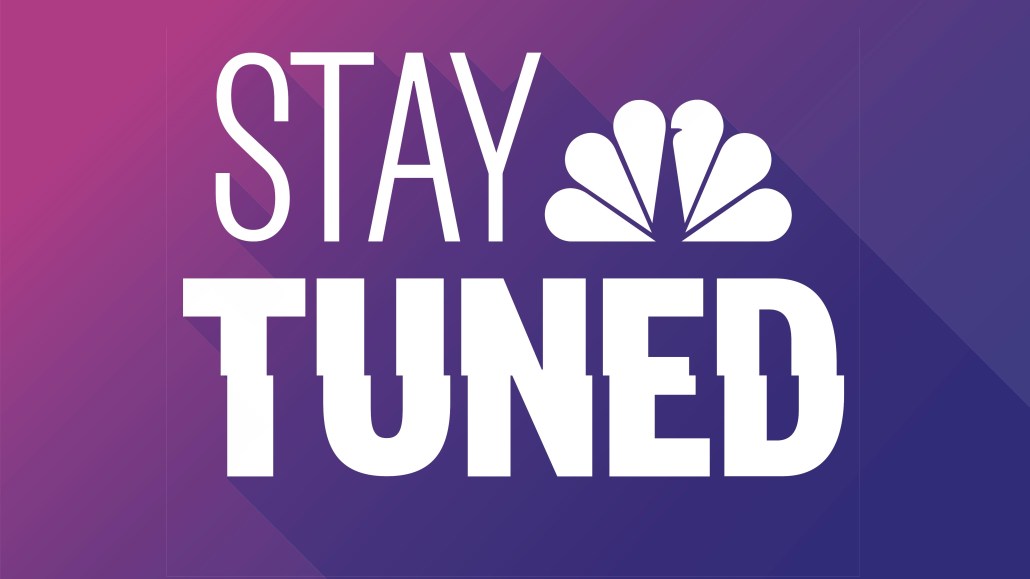 Four years after NBC News debuted "Stay Tuned" on July 19, 2017, what stands out about the daily news show is how little has changed. The series still airs new episodes twice a day, and Snapchat has remained its predominant platform.
"It's hard to be consistent when it feels like every three or six or nine months trends change, platforms change, audiences change. It's easy to get knee-jerk and change and pivot and over-pivot," said Chris Berend, evp of digital at NBCUniversal News Group.
That consistency appears to have helped "Stay Tuned" to attract and retain an audience on Snapchat. With 10.5 million subscribers on Snapchat, the show, on average, receives nearly 1 million unique viewers per episode, and more than 50% of its viewers watch at least three episodes each week, said Berend.
The steady audience of "Stay Tuned" can help NBCUniversal when selling the show's Snapchat inventory to advertisers. Advertisers are likely to be more interested in "Stay Tuned" as part of a broader package encompassing other NBCUniversal inventory than as a standalone option, said Clair Bergam, associate media director at Media Kitchen. Nonetheless, the show's regular viewership can make it a dependable component for an advertiser wanting to sure its brand reaches younger audiences.
"That level of recurring engagement — three times a week — is significant because, even though it's a niche audience set, you know you'll be able to give them your message enough times to ideally make an impact," Bergam said.
An NBC News spokesperson declined to provide any revenue figures for "Stay Tuned." The show "in many ways serves as the entry point for marketers looking to partner with us on Snap; increasingly, the program is a key component in many broader deals that span NBCUniversal's One Platform," said Trevor Fellows, evp of digital sales and partnerships at NBCUniversal in an emailed statement.
Of course, "Stay Tuned" has changed in some respects. Maya Eaglin has joined the show as reporter and cohost alongside original hosts Savannah Sellers and Gadi Schwartz. And like so many other programs, it had to adapt to remote production during the pandemic.
Starting out, "Stay Tuned" was very much a traditionally produced news program shot in a studio at NBCUniversal's famed 30 Rockefeller Plaza building where "Today" and "NBC Nightly News" are also filmed. Over the years, the series had dabbled in remote and on-location production, but the pandemic's impact on in-person production required the show to be produced from people's homes. It was an adjustment that seemingly every production had to make and one that will remain an element of "Stay Tuned" as the show maintains the looser feel that's more at home on platforms like Snapchat and TikTok.
"Freeing ourselves from the mandate to look an exact certain way over time made it easier to produce [the show]. It allows us to be more responsive, and from a creative standpoint, it gives the producers and talent more freedom and serendipity," Berend said.
Some intended changes didn't stick, however. In 2019, NBC News extended "Stay Tuned" to YouTube, but quickly stepped back from that strategy. The show's YouTube channel has not uploaded a new video since August 2019. The decision to stand up the show's YouTube channel predated Berend joining NBC News, and he said "Stay Tuned" will eventually build up its presence on Google's digital video platform.
Meanwhile, there are changes afoot. "Stay Tuned" has stretched beyond Snapchat with a limited series called "The Overview" hosted by Schwartz that aired on NBCUniversal's Peacock streamer late last year. And it plans to get more active on TikTok and in mobile video overall. "You will see us become even more aggressive across social and native social storytelling, which when you get down to it is mobile video storytelling," Berend said, declining to share specific plans.
https://staging.digiday.com/?p=420685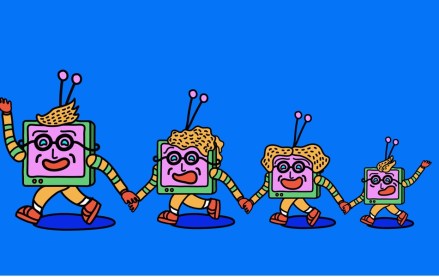 August 16, 2023 • 7 min read
This week's Future of TV Briefing looks at how the latest quarterly earnings season evinces more streaming subscriber growth struggles and a growing fondness for the bundle.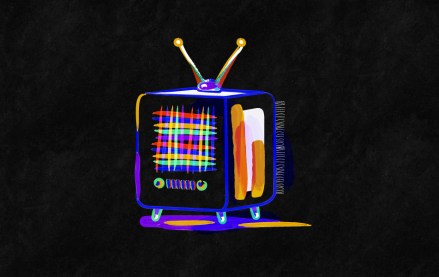 August 11, 2023 • 3 min read
It would appear that investors' enthusiasm for the CTV narrative that has served TTD, Magnite and PubMatic so well for the last 18 months is starting to plateau.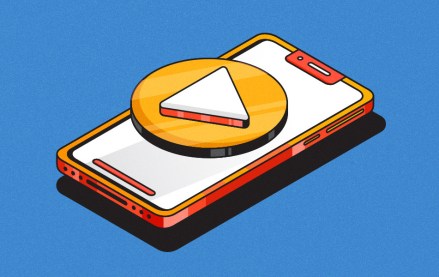 August 9, 2023 • 6 min read
This week's Future of TV Briefing looks at how platforms are pulling creators toward longer videos while brands push for shorter fare.