Future of TV Briefing: 5 TV, streaming and digital video trends to watch in the second half of 2021
July 7, 2021 • 10 min read
•
•
Ivy Liu
The Future of TV Briefing this week looks ahead to the remaining six months of the year to see what may be in store for the TV, streaming and digital video industry.
What to watch for
Ad-supported streaming ad loads
Disney+'s growth slows, entertainment offices reopen, production protocols remain and more
What to watch for
The second half of 2021 is setting up to test how much of the TV, streaming and digital video industry has returned to normal as well as what pandemic-induced shifts have — and have not — normalized and to what end. Here are five of the top trends that seem set to be dominant topics through the rest of the year.
The key hits:
The planned merger of Discovery and WarnerMedia and Amazon's plan to acquire MGM may set off a wave of M&A announcements by year's end.
This year's sped-up TV advertising upfront cycle left some advertisers locked out of linear TV and looking for other places to advertise.
The digital video platform war is heating up among YouTube, Instagram, TikTok and Snapchat.
After subscriber growth slowed in the first half of the year, streamers like Netflix are counting on refilled programming pipelines to attract new customers.
As life returns to normal, audiences may or may not be interested in different types of programming than what they've watched over the past year.
More mergers
It's fitting that the second half of 2021 kicks off with the Allen & Co. Sun Valley Conference, an annual confab of media moguls that has been the site of conception — or at least early courtship — for mergers and acquisitions, such as Disney's deal for ABC, the marriage of AOL and Time Warner and Google's purchase of YouTube.
Following the Discovery-WarnerMedia and Amazon-MGM announcements, the TV, streaming and digital video industry may be primed for an M&A spree on par with the 2018-19 period that included deals like AT&T-Time Warner, Disney-21st Century Fox and Viacom-CBS.
That last combined company is among those likely to be in the market as either buyer or seller. With Discovery-WarnerMedia expected to ascend to the ranks of Netflix and Disney in the streaming wars, ViacomCBS and NBCUniversal are seen as being in need of a bigger war chest and programming arsenal to compete.
While Sony has said its studio is not for sale, Lionsgate — which is behind film franchises like "The Hunger Games" and "John Wick" and owns Starz — may end up on the market. Furthermore, the raft of digital media companies primed to combine and/or go public, from BDG and BuzzFeed to Vice Media Group and Vox Media, could be picked up by traditional media conglomerates looking to purchase intellectual property to pump into original programming.
Upfront fallout
For all the money spent in TV's annual upfront advertising marketplace this year, some money was left on the table, leaving open the question of where those ad dollars may end up.
Because of continued viewership declines and surplus advertiser demand, TV networks had only so much linear TV inventory available for upfront advertisers to lock up. "They had to push back linear dollars," said one agency executive.
Some of that turned-away linear money went to the networks' streaming and digital video inventory, and some went to upfront arrangements with streaming-only sellers like Amazon, Roku and YouTube. However, executives at agencies, TV networks and other media companies expect some of the money to sit in advertisers' bank accounts to be doled out throughout the year.
Furthermore, advertisers that typically wait until the fall to strike upfront deals under the calendar-year model may see slim pickings and have to find other ways to reach people. Similarly, advertisers that use the so-called "scatter" market to buy TV inventory leftover by upfront advertisers may find a shortened supply or inflated pricing — as TV networks manage their inventory between the two marketplaces — and be pressed to look elsewhere. And other ad sellers are ready to pounce.
With upfront deals constricting the TV and streaming ad market in the fourth quarter, one media executive said they saw an opportunity to capitalize on "the use-it-or-lose-it budgets of Q4."
The digital video platform war
The streaming wars take all forms. While the focus has fallen on the subscription-based and ad-supported streaming fronts, the battle among digital video platforms has become much more active.
The rivalry between Instagram and TikTok sparked in 2020, as the Facebook-owned platform directed its copy-and-kill strategy on the short-form video service. Meanwhile, both platforms as well as Snapchat took fuller aim at YouTube's dominance by introducing (or considering introducing, in Instagram's case) new programs to pay creators for posting videos to their respective services. But that's not to say YouTube has been sitting on its hands as contenders come for its crown. After rolling out its own TikTok clone called Shorts in the spring, this summer the Google-owned digital video platform will also start paying creators for their short-form videos.
Perhaps the biggest signs of how competitive the digital video platform landscape is becoming are the most recent announcements by Instagram and TikTok. Within the past week alone, Instagram head Adam Mosseri has acknowledged the platform is "no longer a photo-sharing app," and TikTok has extended its maximum video length to three minutes.
The former declaration may seem superficial, but it coincides with new monetization opportunities that serve to signal Instagram plans to play a more active role in the creator economy. Meanwhile, TikTok's move indicates that the popular short-form video service is looking to level up as a home for the relatively longer videos — including those sponsored by brands — that creators and publishers are posting to YouTube as well as Instagram's IGTV, which is expanding its ad revenue-sharing test.
A subscriber resurgence?
As streaming services resume their usual programming schedules, streamers' subscriber growth may rebound. Then again, a surplus of programming may force services to scrap even more for subscribers.
Last year's streaming subscriber surge slowed in the first half of 2021. Both Netflix and Disney+ notched fewer new customers than anticipated. For its part, Netflix is counting on a redoubled programming pipeline in the second half of 2021 to refuel its subscriber acquisitions.
However, Netflix won't be the only one with more programming to vie for audiences' attentions. In addition to the flood of subscription-based streaming services in the market — as well as free, ad-supported options — traditional TV will have the fuller returns of the NFL and college football this fall. And then there are the broader returns of movies to theaters and people to their regular routines, like commuting to and from school, the office and extracurricular activities, that will take time away from TV screens.
The heightened competition for people's attentions may push the major streaming services to stock up on even more programming to convince customers that their monthly prices are worthwhile.
What audiences want to watch
The era of Zoom-shot shows ended last year. Since the second half of 2020 and through the first half of 2021, TV and movie productions have been returning to normal to the point in which what appears on screen resembles pre-pandemic programming.
However, producers have wondered to what extent audiences are interested in the same programming they sought out prior to the pandemic and to what extent their projects should reflect the pandemic and/or post-pandemic ethos. Also uncertain is whether there will be any reversal to the viewership declines that traditional TV stalwarts like live sports and awards shows have experienced in the past year. And then there's the potential for the digital video platforms to be stepping up their efforts to the point of stepping on the toes of TV and streaming players.
These questions will hang over the TV, streaming and digital video industry for the remainder of the year and will play a part in how just about every other trend plays out.
What we've heard
"If the Discovery-s of the world want to keep charging +20%, [then] they are going to accelerate the decline of TV [advertising] demand quicker than they would have if there was more manageable inflation."

— Agency executive on the potential repercussions of linear TV's ad price increases in this year's upfront
Stay tuned: Ad-supported streaming ad loads
Ad-free streamers like Netflix and Disney+ may dominate streaming viewership, but there's still a market for ad-supported options — so long as their ad loads bear little semblance to the number of ads running on traditional TV.
Even if a show carries five or fewer ads per 30 minutes — equating to 2.5 minutes worth of ads, if all are 30-second spots — only 47% of survey respondents said the ad load was reasonable, per Hub Entertainment Research.
This level of tolerance helps to explain why ad-supported streamers are trying to keep their ad loads in check (at least initially). Discovery, NBCUniversal and WarnerMedia have each touted how their respective streamers carry no more than five minutes of ads per hour.
Other streamers are similarly reining in the number of ads they serve. One streaming executive said they used free, ad-supported streaming TV services as a model for their company's paid, ad-supported service's ad load. The company has settled on airing eight minutes of ads per hour but has opted to not run any pre-roll ads before a show starts playing or to insert an ad break within the first 10 minutes of a program. It has also opted to space out ad breaks by 10 minutes.
"Our research showed that especially younger people are willing to tolerate ads if it's a good experience, if they're not getting hit with five minutes of pre-roll ads before the start of a show and then ad breaks every two minutes," said the streaming executive. In other words, they added, "as long as it's not cable TV."
Numbers to know
3: New maximum length for TikTok videos.
50%: Share of people buying smart TV and connected TV devices in the next three months who will likely be first-time CTV buyers.
$28.6 billion: How much money The Walt Disney Company spent on production and new content licensing in 2020.
What we've covered
'Meet the Press' host Chuck Todd reports from the frontlines of TV news's shift to streaming:
In the latest episode of the Digiday Podcast, Todd talks about how TV's longest-running show is stepping up its streaming efforts.
Last year "Meet the Press" debuted a streaming-only series called "Meet the Press Reports."
Listen to Todd here.
Group Nine's Seeker debuts women's health show to spotlight medical misinformation around female bodies:
Seeker will premiere one 10-minute episode of "Body Language" each week across its website and social channels.
The series is unique for focusing on the medical and research sides of women's health.
Read more about Seeker here.
What we're reading
Disney+'s subscriber growth has slowed:
Disney+ only added about 1 million subscribers in the U.S. and Canada in its most recent quarter, according to The Information. Overall, Disney's flagship streaming service has continued to add subscribers, but not at the pace of a year ago. Furthermore, its biggest share of subscribers by country is in India, where the service's subscription price is a fraction of its price in the U.S.
Entertainment companies reopen their offices:
Companies in the entertainment industry are returning to the office. Some already have; others will start this week; and still others will wait until September, according to Variety. The patchwork of office return plans in the entertainment industry mirrors those of companies in other industries and shows how there's no true consensus on bringing people back to the office. Instead, flexibility is paramount.
TV, film production protocols stay in place:
Speaking of returning to work, unionized film and TV productions will for the foreseeable future continue to operate under the health and safety protocols established last fall, according to Deadline. That means productions will continue to need to test cast and crew members, maintain physical distancing and have compliance officers on set. The extension is unlikely to be a big deal as some producers had planned on adhering to these protocols through at least the rest of 2021.
Broadcast TV networks need to switch up their summer programming:
Summer has historically been TV's offseason, but broadcast TV networks should consider how they can take advantage of the down period to try different programming options, according to Vulture. The column acknowledges that changes like reinvesting in TV movies and producing primetime versions of daytime talk shows may be asking networks to spend money with which they are unwilling to part (and may not make back in short-term revenue). But the networks could consider summer as an incubation period to test concepts for the fall, winter and spring broadcast seasons.
https://staging.digiday.com/?p=419878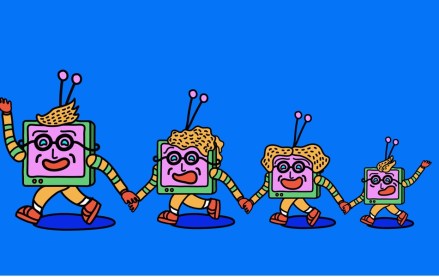 August 16, 2023 • 7 min read
•
•
This week's Future of TV Briefing looks at how the latest quarterly earnings season evinces more streaming subscriber growth struggles and a growing fondness for the bundle.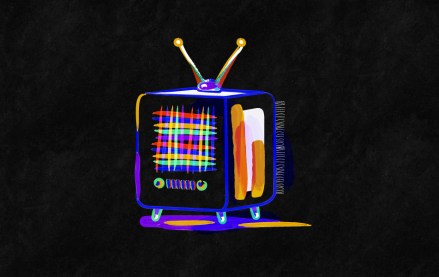 August 11, 2023 • 3 min read
•
•
It would appear that investors' enthusiasm for the CTV narrative that has served TTD, Magnite and PubMatic so well for the last 18 months is starting to plateau.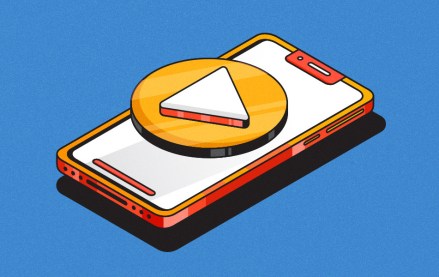 August 9, 2023 • 6 min read
•
•
This week's Future of TV Briefing looks at how platforms are pulling creators toward longer videos while brands push for shorter fare.