Future of TV Briefing: The pandemic will not be televised
April 14, 2021 • 8 min read
•
•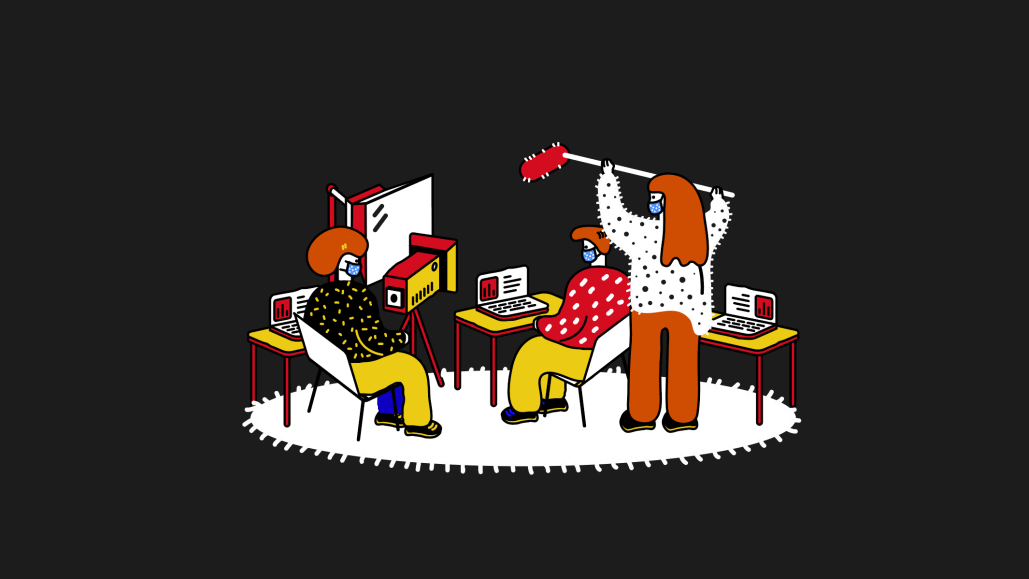 Ivy Liu
The Future of TV Briefing this week looks at how TV and streaming producers are preparing shows for a post-pandemic audience and to what extent the pandemic will figure into that programming.
Post-pandemic-proof programming
TV measurement melee
Netflix's Sony deal, YouTube's Black Lives Matter blunder, Peacock's advertiser pushback and more
Post-pandemic-proof programming
A year ago, entertainment executives were trying to figure out what types of shows and movies people would want to watch as the coronavirus crisis overturned everyday life. A year later, as vaccinations rise and schools and businesses reopen, those executives are now trying to determine what types of programming will most appeal to people in a post-pandemic era.
"Once people are able to go out into the world again and experiencing their lives, to a certain extent, in the way that they might have been pre-COVID, what does that do to your audiences' mindset?" said Aaron Saidman, president of Industrial Media.
The key hits:
Escapist programming, like crime documentary series, travel shows and scripted comedies, are likely to be in high demand.
However, TV networks and streaming services are steering clear of pandemic-related programming and themes.
To an extent, entertainment executives are expecting that post-pandemic audiences will be attracted to much of the same escapist fare that appealed to them during the pandemic, such as true crime documentary series. "There will always be an appetite for high-end series in the crime space," said Laura Michalchyshyn, chief creative officer and co-president of content at Blue Ant Studios.
Travel shows will also likely be in demand. Even as people are able to leave their homes to go on vacation again, their interests in seeing people in other places is unlikely to abate anytime soon. In fact, that hunger may have only grown over the past year as travel shows became almost impossible to produce and potentially inappropriate to premiere.
'From some of the buyers and projects we're pitching, there's a recognition that they'll be needing that type of material again," said Jon Kamen, chairman and CEO of RadicalMedia. Although programmers may have put that programming on the back burner because of production complications and pandemic-related sensitivities, "there will be a demand for it again."
On the scripted side, "comedies are going to do really well. Feel-good movies, stories about families bonding again. Those stories will do well versus 'This is the pandemic,'" said Samuel Ha, founder and CEO of Bound Entertainment.
Right, the pandemic. The elephant in the Zoom for every project development meeting and pitch presentation. "It's tricky because how much of the pandemic do we want to talk about? Do people want to see that on TV?" said Jaime Dávila, cofounder and president of Campanario Entertainment. Fortunately for show makers, show buyers are answering that question for them.
"I'm hearing 'No, thank you' to pandemic programming… What I'm hearing from almost every exec is 'Please do not reflect the pandemic,'" Michalchyshyn said.
Other entertainment executives roundly concurred. Just as when the pandemic set in, people and programmers wanted an escape from the coronavirus crisis, now as the world settles into the new normal, programmers are anticipating that audiences will not want to be reminded of the past year, at least not at first. "What I hear from buyers is they want something lighter," Dávila said.
That's not to say that there will be zero shows and movies that feature the pandemic and its impact. There will be. There already have been, like HBO Max's "Locked Down" and the current season of Bravo's "Top Chef," both of which were shot in the past year and reflect the pandemic in their storylines. But those are likely to be the exception for some time. While producers may incorporate the pandemic into some storylines and inject the odd pandemic-related joke, the pandemic will largely be kept off screen for sometime.
For example, Blue Ant Studios and World of Wonder are currently in production on the second season of "Canada's Drag Race." Other than recording some guest appearances virtually, however, the production is working to ensure the show is an escape instead of a reminder.
"We've kind of been told, 'Let's try not to make it subject-wise about the pandemic in programming themes and ideas. And I get it," Michalchyshyn said. "We've all been in our homes for 14 months. You don't necessarily want to see that on your TV sets."
Confessional
"I don't think there's an argument that all video is equal. There's proof that professionally produced quote-unquote long-form, TV-like content is one category of video."

— Agency executive
Stay tuned: TV measurement melee
Traditional TV's viewership problem is beginning to boil over.
The pandemic and corresponding lockdown led Nielsen to shrink the audience sample it uses to measure viewership, leading TV networks to allege that Nielsen's estimates fell up to 10% short of the actual marks, according to Variety. The VAB, a trade group representing TV networks, went public with the allegations on April 8, and the following day, the measurement giant acknowledged that it reduced its viewership sample size but did not confirm that the smaller sample resulted in a measurement shortfall.
The case is far from closed, though.
Linear TV viewership shortfalls have led to a continued accumulation of advertiser debts at TV networks. In light of that, some agency executives have been planning to push TV networks in this year's upfront negotiations to lower their viewership guarantees, which could not only avoid the accumulation of more debt but aid the ad buyers' pushes for lower ad prices. Now, with the allegations that Nielsen is undercounting their audiences, the networks have better standing to push back.
Beyond the usual back-and-forth between buyers and sellers, the Nielsen skirmish could set up for an actual change in how TV advertising is measured. I can't believe I actually wrote that. Actually, I'm not even sure I believe it to be true.
For however long, if not forever, Nielsen's panel has been a punching bag for both TV networks and TV advertisers to complain that they were the ones getting a raw deal. Despite their laments, though, they continued to trade on Nielsen's measurements. And despite Nielsen's seeming vulnerability, it has remained the currency by which TV ads are bought and sold. So why would this instance be any different?
What if this example goes to show that Nielsen is not so much the umpire calling balls and strikes — but simply the ball that buyers and sellers bat around?
Numbers don't lie
81%: Percentage of U.S. adults that have used YouTube in 2021.
2.06 billion: Number of hours that people cumulatively spent streaming videos on Amazon's Twitch in March.
70%: Percentage of U.S. households that had at least one smart TV by the end of March.
What we've covered
YouTube stars Alisha Marie and Remi Cruz show how creators have become their own class of media company:
In the latest Digiday Podcast episode, Marie and Cruz discuss how they have expanded beyond YouTube to other platforms and revenue sources, like podcasting.
They also talk about how the creator business has changed and weigh in on new platforms like TikTok.
Listen to Alisha Marie and Remi Cruz here.
Dentsu develops tool to address audience-based TV advertising's patchwork problem:
Dentsu has developed a tool to buy targeted ads across all TV networks using VideoAmp as a single source of viewership data.
Called DELTA, the tool is designed to help Dentsu deal with a lack of standardization in targeted TV advertising.
Read more about Dentsu here.
Why The Home Depot quietly brought live streaming to its consumers:
Following the pandemic, the retailer turned its in-person workshops into live streams on its site.
The Home Depot hosts roughly 40 live streams per month that average "hundreds of participants."
Read more about The Home Depot here.
Why Snap plans to integrate Screenshot as part of its hot pursuit of e-commerce:
Screenshop's technology is able to detect clothing and furniture in user-generated images.
According to The Information, Snap will use the technology to direct people from its app to third-party websites to purchase items.
Read more about Snap here.
Why the growth of women's sports coverage and advertiser interest is bogged down by small steps forward:
Women's sports coverage and corresponding revenue continue to lag those of men's sports.
But media companies including Bleacher Report, ESPN and The Los Angeles Times are trying to change that.
Read more about women's sports here.
What we're reading
Netflix siphons Sony's slate from other streamers:
Netflix has locked up Sony Pictures Entertainment's movie slate in the U.S. for the next five years, according to The New York Times. The deal shows that while Netflix continues to build up its own catalog of original shows and movies, it remains open for business with outside studios. More to the point, it shows that Netflix is willing to go on offense by taking programming off the table that could help its would-be rivals to pad their streaming services' programming libraries
WarnerMedia winds back its windowing strategy:
WarnerMedia has confirmed that its move to release Warner Bros. movies simultaneously in theaters and on its streaming service is not a long-term strategy shift, according to Vox. In an interview for Vox's Recode Media podcast, WarnerMedia CEO Jason Kilar said that next year the AT&T-owned media conglomerate will return to premiering its films in theaters and then release on streaming at a later date. It's the safe move, but that's why it's a surprising reversal for a former Hulu executive with a reputation for being a disruptor. Also surprising — and seemingly a sign of playing it safe — by saying that the films would "then go to somewhere like an HBO Max, "Kilar suggested that WarnerMedia isn't necessarily restricting the movies' streaming distribution to its own service.
Google blocks YouTube ads targeting Black Lives Matter videos:
Google has prevented advertisers from using terms like "Black Lives Matter" to targeting their ads on YouTube, according to The Markup. By contrast, terms like "all lives matter" and "White lives matter" were able to be used for ad targeting. The double standard displays another blind spot, to put it mildly, in how tech platforms handle issues like race, and it underscores why it's important for all companies to have diverse, inclusive workforces so that employees would be able to identify the inconsistency.
Advertisers put pressure on Peacock's sales pitch:
When NBCUniversal's Peacock debuted last year, it was the highest-profile standalone ad-supported streamer to hit the market since Hulu. But a year later, the ad-supported streaming market is becoming more crowded, and advertisers are using that saturation to put pressure on Peacock, according to Insider. Ad buyers plan to press NBCUniversal to offer lower ad prices, better targeting options and more data. In other words, while streaming may be a newer part of TV's annual upfront negotiations, advertisers' demands of ad sellers remain largely the same.
https://staging.digiday.com/?p=410760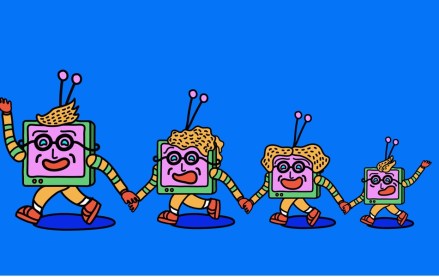 August 16, 2023 • 7 min read
•
•
This week's Future of TV Briefing looks at how the latest quarterly earnings season evinces more streaming subscriber growth struggles and a growing fondness for the bundle.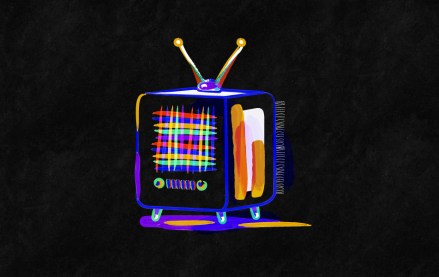 August 11, 2023 • 3 min read
•
•
It would appear that investors' enthusiasm for the CTV narrative that has served TTD, Magnite and PubMatic so well for the last 18 months is starting to plateau.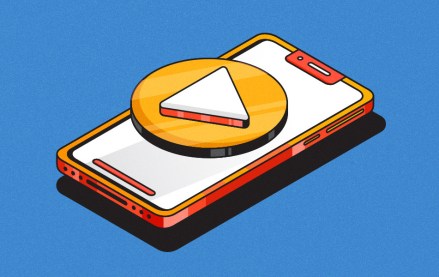 August 9, 2023 • 6 min read
•
•
This week's Future of TV Briefing looks at how platforms are pulling creators toward longer videos while brands push for shorter fare.