Dentsu develops tool to address audience-based TV advertising's patchwork problem
April 12, 2021 • 4 min read
Ivy Liu
Traditional TV's adoption of digital's audience-based ad targeting is underway, but it remains ensnared by a lack of standardization. So ad buyers are having to come up with ways to cobble together audience-based buys that span multiple TV networks.
Dentsu has developed a tool called DELTA — Data Enabled Linear TV Activation — that is designed to consolidate audience-based buys across all TV networks using a single source of viewership data provided by VideoAmp. The agency holding company began testing the tool in the fourth quarter of 2020, and its client General Motors began using it in January.
"We really want to make sure we're connecting the dots across the entire linear TV marketplace. So whether you're Game Show Network, Revolt TV or NBCU, we're going to connect the dots on that same strategic audience on the same back-end audience," said Brad Stockton, vp of national video innovation at Dentsu.
Dentsu's DELTA uses the audience data in Dentsu's M1 platform that categorizes people into segments like outdoor enthusiasts who make at least $100,000 a year and are in the market for a car and cross-references those audience segments with TV viewership data from VideoAmp.
VideoAmp pulls in TV viewership data from Frontier's, Dish Network's and TiVo's set-top boxes as well as from Vizio's Inscape and Gracenote (which Nielsen is in the process of selling to Roku) that use automated content recognition technology for video to monitor what programming and ads are playing on people's TVs. The company then uses Experian to match that viewership data to individual households and then connects them to the digital identifiers provided by Dentsu's M1 platform, according to Michael Parkes, chief revenue officer at VideoAmp. 
VideoAmp relies on the data providers, such as Frontier and Inscape, to acquire people's consent for the data being used, and its contracts with Experian stipulate that the credit reporting company abide relevant privacy laws. "All of the data is onboarded through Experian, so we don't actually touch any of the PII [personally identifiable information]," Parkes said.
Linear TV has been trying to move past age-and-gender-based advertising for the better part of the past decade. But it hasn't exactly moved en masse to adopt the audience-based targeted options commonplace on digital platforms like YouTube and Facebook. While some TV network groups like NBCUniversal and ViacomCBS have rallied around OpenAP's audience-based platform, others like WarnerMedia have opted to go their own way. Meanwhile, the different network groups may use different measurements to calculate how many members of a given audience are tuning into their linear channels.
"In terms of addressable TV and advanced TV, there are no standards there, and the buy side and the sell side need to get together to agree upon the standards and then this thing will really start to explode," said Steve Lanzano, president and CEO of the Television Bureau of Advertising (TVB), a local TV trade association.
To be clear, the lack of standards has not stopped advertisers from adopting audience-based targeting for their linear TV campaigns. Of course it helps that "We do a lot of audience-based [TV advertising," said an executive at another agency. "Even though it's done a little bit differently within each network group, there are not that many network groups we have to go to anymore to get it done with the consolidations and acquisitions."
However, standardizing audience-based advertising against a single viewership source, as Dentsu is doing, makes it easier for advertisers to manage audience overlap when buying across different networks.
For example, two networks may each attract viewers from a given audience segment. Using DELTA, an advertiser would be able to see whether different members of that segment are tuning into each network, respectively, and choose to advertise across both networks to reach the full audience. On the other hand, if there's a lot of overlap, "maybe we don't need to buy both of them. Maybe we need to be more strategic," Stockton said.
This article has been updated to reflect that VideoAmp only uses video ACR data. A previous version stated that the company uses audio ACR data that is collected by listening to what is playing on a TV.
https://staging.digiday.com/?p=410505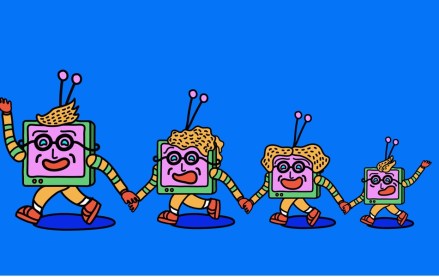 August 16, 2023 • 7 min read
This week's Future of TV Briefing looks at how the latest quarterly earnings season evinces more streaming subscriber growth struggles and a growing fondness for the bundle.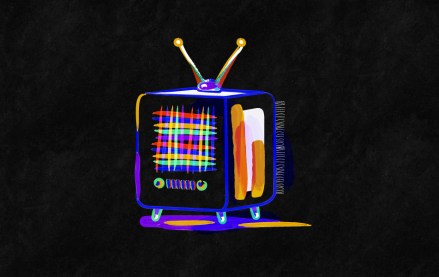 August 11, 2023 • 3 min read
It would appear that investors' enthusiasm for the CTV narrative that has served TTD, Magnite and PubMatic so well for the last 18 months is starting to plateau.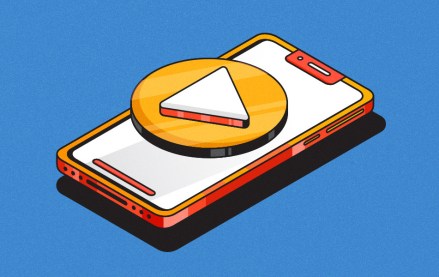 August 9, 2023 • 6 min read
This week's Future of TV Briefing looks at how platforms are pulling creators toward longer videos while brands push for shorter fare.