Future of TV Briefing: What Discovery-WarnerMedia signals about the streaming wars
May 19, 2021 • 11 min read
•
•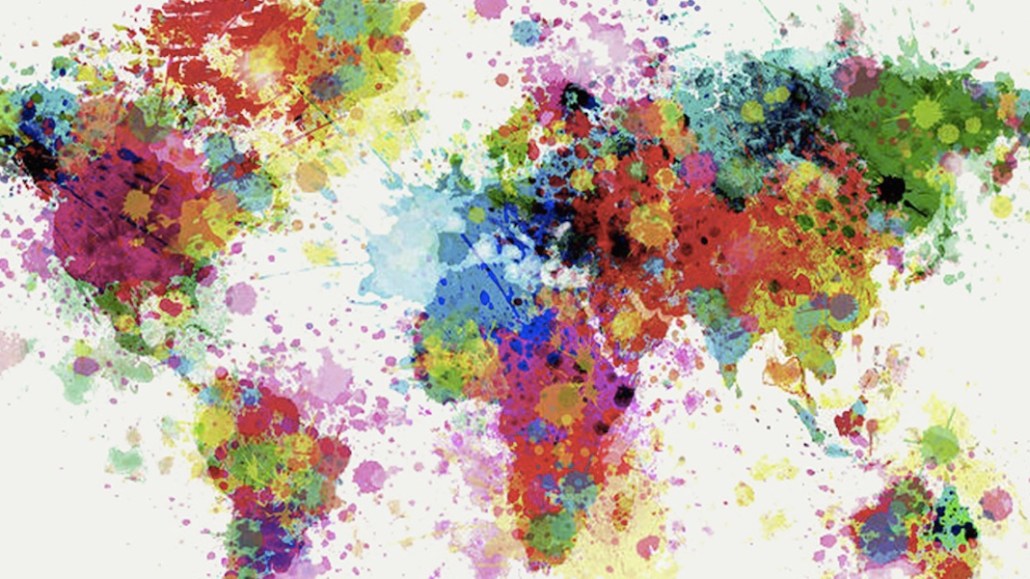 The Future of TV Briefing this week looks at how the announced merger of Discovery and WarnerMedia indicates that the streaming wars are now being fought on a bigger scale.
Streaming's broadcast era
Digiday's Business of TV Forum LIVE
Cheat Sheet: TV broadcasters' upfront presentations
Esports athletes-turned-influencers, shoppable TV, pay-TV providers' new deal and more
Streaming's broadcast era
The streaming wars have leveled up with the announced merger of Discovery and WarnerMedia. Major media conglomerates like NBCUniversal and ViacomCBS may have been big enough to compete with the likes of Netflix and Disney domestically, but as the Discovery-WarnerMedia deal indicates, companies may need to be an order of magnitude bigger in order to compete for subscribers around the world.
"If you're NBCUniversal, if you're ViacomCBS, all those folks are thinking, 'Oh my God, how are we going to scale?'" said Eunice Shin, who has consulted for companies including Disney, Warner Bros. and NBCUniversal and is a partner at consulting firm Prophet.
The key hits:
The Discovery-WarnerMedia merger shows how much ground major streaming services have to make up in order to catch Netflix.
Companies not only need to establish international streaming footprints but also to afford enough programming to capture audiences worldwide.
Other companies will need to figure out how to size up, which may lead to more consolidation, though there are limits to more mega-mergers.
Netflix has long been the yardstick against which all other major streaming services are measured. But as Netflix's subscriber base, original programming library and business continue to grow, its would-be rivals are faced with widening gap to close.
Case in point: On May 13, Disney announced Disney+ had 103.6 million subscribers as of Apr. 3, and the figure was considered a letdown compared to analysts' estimates that the streamer would have topped 109 million subscribers by then. That's because Disney+ only added 8.7 million subscribers in the first three months of 2021, a deceleration from the 21.2 million added in the preceding three months. Disney+ may have still attracted twice as many new subscribers as Netflix in the period, but its subscriber base remains half the size of Netflix's 207.6 million subscribers, which is still growing.
If Disney is facing an uphill climb to keep pace with Netflix, then other traditional entertainment companies are at risk of the competitive curve becoming so steep that they begin to backslide.
Not only does Netflix have a significant head start, having expanded to more than 190 countries, but the company is finally in position to sustain itself. Now that Netflix no longer needs to borrow money to fund its programming budget, its would-be rivals have to figure out how they can invest even more money than the billions of dollars already earmarked for their profit-challenged streaming businesses.
The companies had anticipated this situation, which is why there has been a flurry of consolidation in recent years, from AT&T acquiring WarnerMedia to Viacom and CBS merging. But AT&T's decision to spin off WarnerMedia and merge it with Discovery suggests they are still not big enough.
The combined Discovery-WarnerMedia just might be, though. "Discovery and [WarnerMedia] both have very extensive overseas operations," said said Alan Wolk, cofounder and lead analyst at consulting firm TVRev. They also have large, diversified programming libraries that span HBO's critically acclaimed scripted shows, Warner Bros. blockbuster films and Discovery's broadly appealing unscripted series. "Discovery-Warner is a pretty big beast," said Tim Nollen, media tech analyst at Macquarie Research.
More to the point, Discovery-WarnerMedia appears able to afford to compete with Netflix. In announcing the merger, Discovery president and CEO David Zaslav said the two companies combined spend $20 billion a year on programming. "If you look at Netflix, they've been spending $18 [billion] to $20 billion a year acquiring content," Shin said.
However, the merger may close the door on other traditional entertainment companies significantly sizing up.
"Comcast [which owns NBCUniversal] is as big as it can get. So is Disney. Viacom and CBS just merged. You have smaller companies like AMC Networks… It's more the end of that consolidation, maybe, than the beginning," said Vasily Karasyov, analyst at Cannonball Research.
That isn't to say there will not be more consolidation. But it will be constrained. "There's not that many big people left, are there?" said Nollen.
NBCUniversal and ViacomCBS are the two biggest conglomerates left on the dance floor, but their pairing is prohibited by Federal Communications Commission rules barring the big four broadcast TV networks — ABC, CBS, Fox and NBC — from merging. "In the ideal world, they could just merge with each other, but that's not going to happen because of regulatory [restrictions]," Wolk said.
The FCC could revisit its restrictions. It had voted to consider doing so in December 2018. The rule remains in place, but the development of the global streaming market may push broadcast TV network owners to test whether regulators still see their mergers as being anticompetitive or a means of preserving competition. The latter is the argument being made by two French broadcasters, TF1 and M6, that announced their merger negotiations on May 18.
Then again, neither Discovery nor WarnerMedia own a broadcast TV network — yet.
Confessional
"Cable contracts don't allow you to actually be on over-the-air and cable at the same time. It's a Sophie's choice."

— TV executive on the popularity of over-the-air TV access among cord cutters and cord nevers
Stay tuned: Digiday's Business of TV Forum LIVE
2020 may technically be over, but its impacts on the TV and streaming ad market are still being felt. This Thursday and Friday, agency executives will expound on those impacts — as well as weigh in on WarnerMedia-Discovery and this year's upfront market — at the Digiday Business of TV Forum LIVE.
The two-day virtual conference will kick off with a working group session for any ad buyers in attendance to compare notes with one another on the challenges they're facing and the opportunities they're finding when navigating today's TV and streaming ad market. Then we'll have sessions covering everything from expectations for this year's upfront negotiations to the state of advanced TV targeting and measurement to identity in CTV.
Here's a preview of the topics likely to dominate the days' discussions:
Traditional TV may be getting the most money, but streaming is getting the most attention.
Streaming audiences' attentions — and identities — are fragmented, though a bigger F-word in connected TV remains "frequency management."
TV and streaming ad prices are leading to a lot of F-word utterances from ad buyers.
So does asking about cross-platform measurement.
Or supply path transparency.
Numbers don't lie
103.6 million: Number of subscribers for Disney's Disney+, as of Apr. 3.
13.4 million: Number of registered accounts for Vizio's SmartCast connected TV platform.
3.5 million: Number of Xfinity Flex connected TV devices that Comcast has sent to customers.
16: Number of WNBA games per season that will stream exclusively on Amazon Prime Video worldwide.
Cheat Sheet: TV broadcasters' upfront presentations
TV networks' upfront presentations are primarily showcases for the broadcasters' upcoming programming slates. But this year's edition of the annual sales pitches has featured some ad product highlights.
Discovery's advanced ad measurement
Discovery has struck a deal with TV ad measurement firm iSpot.tv to tie ad exposures across its linear TV networks and streaming properties to product sales. The companies will also provide advertisers with industry-specific insights into what types of programming correspond with higher likelihoods of someone seeing an ad and purchasing a product.
Disney's ad diversity assessment
Disney made diversity a centerpiece of its upfront presentation. In addition to Hulu's Onyx Collective — a new vertical on the streamer for programming from BIPOC creators — the company will roll out the Disney Culture Index, which will evaluate the level of diversity and inclusivity in brands' ads. Specifically, the tool will consider elements like the casting and cultural relevance of an ad's or branded content's creative assets, and then it will suggest ways to tweak the ad to improve its inclusivity as well as likelihood of delivering certain business outcomes.
NBCUniversal's blurry commercial breaks
The week before its upfront presentation, NBCUniversal announced a slate of new ad formats that will roll out to its linear TV networks and its streaming properties — except for Peacock — and that blur the line between shows and commercial breaks. The "Stay in Show" format and "Interactive Scripted Commercial Launch" formats are effectively product placement products. The former will use a surface within a show — such as the screen of a device that a character is holding — to begin playing an ad and transition to the commercial break, and it will require a longer lead time that takes into account a show's production schedule, according to Collette Winn, vp of creative partnerships, commerce and innovation for NBCUniversal's advertising and partnerships group. The latter will use 2D and 3D technology to place a brand's product or logo in the program — as a result, it is "pretty turnkey," she said.
Univision's Hispanic audience graph
Univision is developing a data graph for Hispanic audiences. It is meant to allow advertisers to better target their campaigns to not only reach Hispanic viewers overall but specific audience segments based on whatever outcome an advertiser is looking for. If that sounds broad, that's because the graph is very much still in development. Univision plans to start testing it this year with Dish Network and Vizio, which will facilitate the targeting to people watching through their respective set-top boxes and smart TVs, said Univision president of advertising sales and marketing Donna Speciale during a press briefing following the network's presentation on May 18.
ViacomCBS's broadcast TV ad targeting
Ahead of its May 19 upfront presentation, ViacomCBS announced that it will start running ads targeted to specific audiences on CBS's linear network. The addressable TV ad program will roll out in the second half of 2020, and the targeted ads will run in place of CBS's own promotional spots.
What we've covered
Why some brands plan to participate in Facebook Live shopping events this summer:
Every Friday starting May 21, three brands will rotate to host 30-minute long live shopping events each week in their respective Facebook Shops.
The program has the potential to provide brands with better data than they receive from traditional retailers.
Read more about Facebook Live here.
WarnerMedia and Discovery bundle up:
AT&T's spinout of WarnerMedia is expected to close by the middle of next year.
WarnerMedia's ad tech arm Xandr will be remaining with the telecom giant.
Read more about WarnerMedia-Discovery here.
How streaming is reshaping the TV advertising upfront deal:
Lower linear TV viewership is leading TV networks to cap their linear availabilities and push upfront advertisers to move money to streaming.
The more flexible upfront deal terms offered by digital-only players like YouTube are likely to become more common this year.
Read more about upfront streaming deals here.
Omnicom Media Group report offers options to ad buyers facing upfront inventory crunch:
The agency holding company is advising clients to spread their streaming dollars around and consider bespoke options, like sponsorships.
OMG is also suggesting advertisers spend more money with streaming-only sellers like Amazon, Roku and YouTube.
Read more about OMG's report here.
How local broadcaster News 12 is working with Google to build a younger audience:
News 12 used money received through the Google News Initiative to develop a tool to automatically label its video clips.
The broadcaster has used the tool to create a lifestyle vertical on its site aimed at millennial viewers.
Read more about News 12 here.
What we're reading
Amazon mulls MGM acquisition:
The streaming wars may seem to center around Netflix, but Amazon isn't looking to be left out of the conversation. The e-commerce giant is in talks to buy MGM Holdings, according to The Information. Picking up the studio behind the James Bond franchise and producer of programs like "The Handmaid's Tale" and "Shark Tank" would help to fill the programming libraries of Amazon Prime Video and the company's ad-supported streamer IMDb TV. And Amazon does seem to be intent on filling its libraries, as its Thursday Night Football rights deal and IMDb TV's recent NewFronts presentation have indicated.
Esports' focus shifts from athletes to influencers:
Top esports players are quitting the competition side of streaming video game playing and becoming regular creators, according to Wired. Motivating their moves seems to be a combination of having burned themselves out competitively and refashioning themselves as influencers being a more sustainable career path. However, the trend may be not only a signal that there's a retirement age for esports athletes, like with traditional athletes, but also a sign that esports has reached its growing pains phase.
Shoppable TV is in vogue:
Platforms including Amazon, Snapchat and TikTok are pushing out more fashion-centric shows that allow audiences to shop while they watch, according to Vogue Business. Shoppable TV has had plenty of detractors — including me — who have questioned whether it works outside the confines of QVC and Home Shopping Network. But shows like Amazon Prime Video's "Making the Cut" have shown that there's a way to incorporate commerce into a show without it feeling like watching an auction or seeing a catalog come to life. Whether it works as well for scripted shows remains to be seen.
Pay-TV providers reduce distribution deal durations:
Comcast is looking to sign shorter-term distribution deals with TV networks, according to The Hollywood Reporter. The reduced deal length is meant to give the provider more flexibility to adapt as linear TV subscriber losses mount and more people tune into streaming services. In other words, as people continue to cut the cord and TV networks make their programming available to people without pay-TV subscriptions, companies like Comcast don't want to be left paying for TV networks no one is watching.
https://staging.digiday.com/?p=414656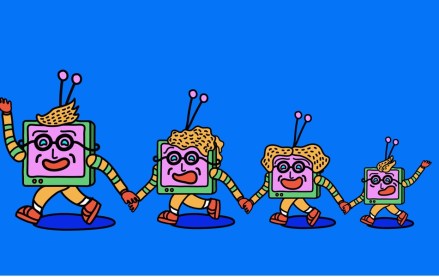 August 16, 2023 • 7 min read
•
•
This week's Future of TV Briefing looks at how the latest quarterly earnings season evinces more streaming subscriber growth struggles and a growing fondness for the bundle.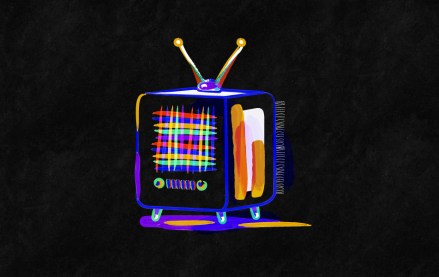 August 11, 2023 • 3 min read
•
•
It would appear that investors' enthusiasm for the CTV narrative that has served TTD, Magnite and PubMatic so well for the last 18 months is starting to plateau.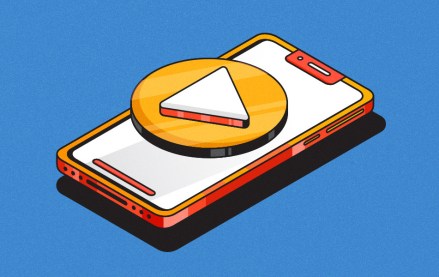 August 9, 2023 • 6 min read
•
•
This week's Future of TV Briefing looks at how platforms are pulling creators toward longer videos while brands push for shorter fare.