Cheat Sheet: WarnerMedia and Discovery bundle up
May 17, 2021 • 6 min read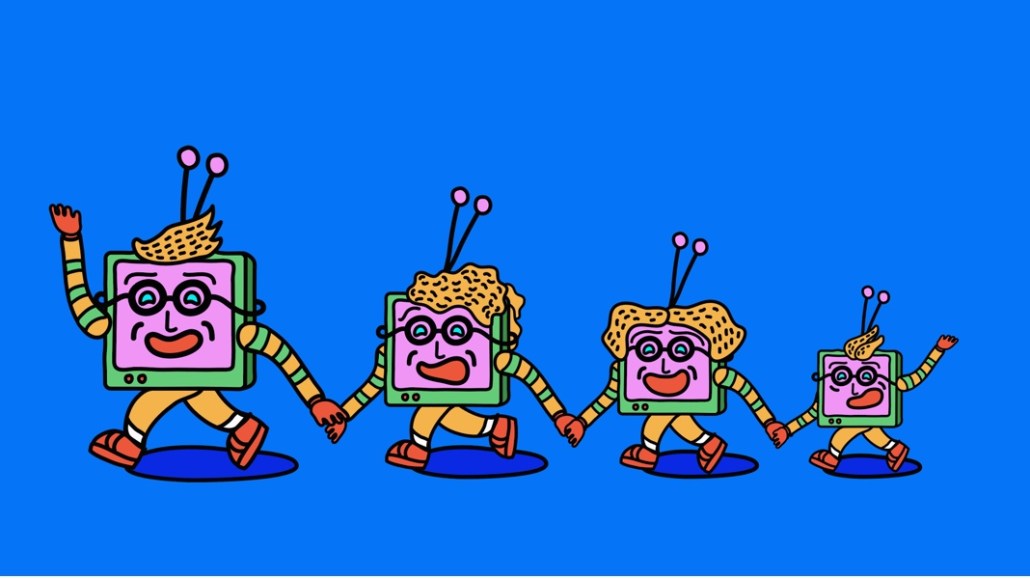 Ivy Liu
AT&T's WarnerMedia and Discovery had been separately looking to bundle up as a way to withstand the streaming wars. Now they'll be teaming together to stand up against the likes of Netflix and Disney.
Nearly three years after AT&T closed its acquisition of Time Warner, the telecom giant has decided it no longer wants to be a media mogul and will spin off its media arm. The owner of Warner Bros., Turner and HBO Max will merge with the owner of Discovery, Food Network and Discovery+, the companies announced on May 17.
The key details:
Discovery president and CEO David Zaslav will take the helm of the combined WarnerMedia-Discovery.
The merger is expected to close by the middle of 2022.
The name of the new company has not yet been announced.
WarnerMedia's ad tech arm Xandr will not be part of the merger and will remain with AT&T, according to an AT&T spokesperson.
A streaming superpower
Discovery did not set out to rival Netflix when it debuted its standalone streaming service, Discovery+, in January. But WarnerMedia took exactly that aim at the dominant streaming service when it rolled out HBO Max in May 2020. Now, the combination of HBO's top-tier comedies and dramas, Warner Bros.'s blockbuster movies and Discovery's portfolio of comfort-food programming gives the company the best shot of not only taking on Netflix, and it's not too much of a stretch to see the merged media conglomerate potentially taking over the top spot.
Discovery ended the first quarter of 2021 with 13 million subscribers across its streaming portfolio, which includes Discovery+. WarnerMedia, meanwhile, had topped 44.2 million subscribers in the U.S. and 63.9 million globally by the end of the period between the people who subscribe to HBO's linear TV network and receive HBO Max and those who solely subscribe to the streamer. Even if there's no overlap between Discovery's and WarnerMedia's subscriber bases, the combined figure would only give the company 76.9 million subscribers. That's a sizable number, but it's short of Netflix's 208.6 million subscribers.
While WarnerMedia and Discovery have plenty of ground to make up to make a real run at Netflix, the combined company may have the content to do so. HBO has a slate of "Game of Thrones" spin-offs in the works. Warner Bros. has the DC Universe, which may not be Marvel but remains a major franchise, and WarnerMedia shares the rights to "Harry Potter" with author J.K. Rowling. Then, Discovery has the full sweep of Discovery, Food Network, Animal Planet, HGTV, TLC, etc. Netflix may dabble in home, cooking and animal shows, but Discovery has the deeper library. And then WarnerMedia has CNN as well as Turner, which has rights to live sports like the NBA and MLB, whereas Netflix lacks news and live sports.
Upscaled ad sales
The advertising business is a numbers game: How many unique individuals can an advertiser reach through as few companies as possible? With the shift to streaming, this dynamic benefits aggregators such as connected TV platform owners Amazon, Roku, Samsung and Vizio. But TV network owners are their own aggregators. By merging, WarnerMedia and Discovery will be aggregating even more inventory. More to the point, the seemingly little overlap between their properties' programming may mean there's minimal overlap between their audiences.
Considering that "incremental reach" has become one of the biggest buzzwords among TV and streaming ad buyers, having an audience that spans news junkies, sports fans, cooking aficionados and animal lovers puts WarnerMedia-Discovery in a position to offer advertisers a kitchen sink of audiences tuning into high-quality programming.
Linear TV leverage
The combined company's portfolio will likely not only help it to attract streaming subscribers and streaming ad dollars, but it should also insulate its linear TV business as that industry continues to erode. The streaming ad sales advantage also applies to the company's linear TV channels, but WarnerMedia-Discovery may enjoy an even more privileged position when negotiating with pay-TV providers.
As the past year has shown, live news on networks like CNN is among the most valuable programming on traditional TV, up there with the live sports carried by TBS and TNT. The same goes for the comfort food programming on Discovery's networks. That puts the combined company in a position to angle for higher fees from the pay-TV providers who pay network owners for each subscriber who receives their channels. What pay-TV provider would be willing to lose not only CNN, TBS and TNT but also Discovery, Food Network and Chip and Joanna Gaines's upcoming Magnolia Network and expect a significant amount of people not to cancel their cable bills?
Still to be seen
The biggest question facing WarnerMedia and Discovery is not whether the merger will work out as planned, but whether it will actually be approved. AT&T waited nearly two years for the U.S. government to approve its acquisition of Time Warner, which it then renamed WarnerMedia. While this deal comes under a different White House, it is also happening at a time when antitrust has become a major focus among lawmakers.
Another question is what happens to WarnerMedia CEO Jason Kilar since Zaslav will be in charge of the new company. True to his reputation, Hulu's founding CEO has definitely shaken up the media company since taking the reins last May. He excised HBO Max's leadership and laid off employees across the company to cut costs as WarnerMedia's business focus shifted to streaming. But he also ruffled feathers across the entertainment industry when WarnerMedia announced late last year that it would debut Warner Bros.'s 2021 movie slate on HBO Max on the same day the films are released in theaters. In addition to the move jeopardizing the money that people involved in the films stood to make, the decision to largely leave those people in the dark until the announcement was made likely didn't earn Kilar much goodwill in an industry built on relationships. By contrast, Zaslav's reputation as a consummate salesperson likely helped to make the case for him to oversee the merger, both when selling it to investors and regulators and managing the egos as the two companies' teams come together.
Also unclear is whether the company will combine HBO Max and Discovery+ into one streaming service or sell them as a bundle a la Disney, which packages up Disney+, Hulu and ESPN+ for a discounted subscription price. Combining HBO Max and Discovery+ — and adding in CNN's live news programming and TBS's and TNT's live sports broadcasts — would make the combined streamer a one-stop shop that could compare more favorably against Netflix. Then again, it would likely cost even more than the already pricey $15-a-month HBO Max. Besides, there may be more money to be made by offering a la carte subscriptions. Some people may simply be unwilling to pay upwards of $20 for any single streaming service, at least on a recurring basis. By selling HBO Max and Discovery+ separately at lower prices than the all-inclusive streamer — and potentially rolling out other streaming properties for live news and sports — the company could fare better in attracting people who cut the cord because they don't want to pay for programming they are unlikely to watch. And given the proliferation of free, ad-supported streaming TV services, it wouldn't be surprising to see WarnerMedia-Discovery use its packed programming library to put out its own.
The fate of WarnerMedia's Xandr is less opaque. Instead of moving over to the new company, the ad tech arm will remain with AT&T, according to a company spokesperson. That's a somewhat surprising move. Both Discovery and WarnerMedia operate large advertising businesses, and with HBO Max's ad-supported tier rolling out next month, both are also building streaming ad businesses. Considering all the talk of targeting and measurement in TV and streaming — and the industry's emphasis on media companies' mining their first-party data — WarnerMedia-Discovery having its own ad tech stack would seem advantageous. Then again, the combined company seems to have enough working in its favor, and the time and money it would likely take to disentangle Xandr from AT&T's customer data may take WarnerMedia-Discovery away from its ultimate goal: winning the streaming wars.
https://staging.digiday.com/?p=414535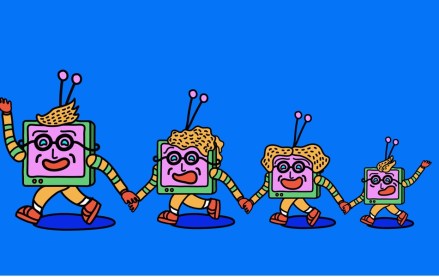 August 16, 2023 • 7 min read
This week's Future of TV Briefing looks at how the latest quarterly earnings season evinces more streaming subscriber growth struggles and a growing fondness for the bundle.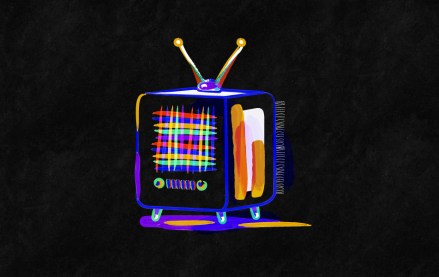 August 11, 2023 • 3 min read
It would appear that investors' enthusiasm for the CTV narrative that has served TTD, Magnite and PubMatic so well for the last 18 months is starting to plateau.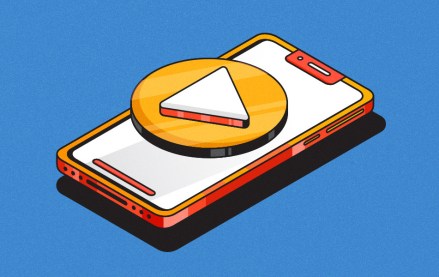 August 9, 2023 • 6 min read
This week's Future of TV Briefing looks at how platforms are pulling creators toward longer videos while brands push for shorter fare.