Media Briefing: What four publishers' latest earnings reports indicate about their digital makeovers
November 11, 2021 • 13 min read
Photo Credit: Ivy Liu
This week's Media Briefing recaps the latest earnings reports from four media companies and reviews what they indicate about the current stages of traditional publishers remaking themselves into digital organizations.
The modern media business
Complex Networks' return to in-person events
3 questions with with Turner Sports' Yang Adija
Barstool founder's problematic history, Vox's revamped editorial strategy, Facebook's creator challenges and more
The modern media business
The key hits:
Direct revenue, like subscriptions, was a particular bright spot for publishers in the third quarter of 2021.
Digital continues to widen its lead over print for publishers' advertising businesses.
Publishers' subscription businesses are also growing, but not all have seen digital subscriptions surpass print.
They're almost all digital media companies now.
With digital darlings like BuzzFeed on the verge of becoming public companies, the publishers already trading publicly continue to transform themselves from print-centric operations to digitally-oriented organizations. Of course, some are further along in making that move, especially with respect to their digital subscription businesses, based on the recent earnings reports released by News Corp., Gannett, Meredith and The New York Times.
Dow Jones
In Q3 2021, direct revenue, like subscriptions and newsstand sales, was the big moneymaker for Dow Jones, the News Corp. division that includes The Wall Street Journal, MarketWatch and Barron's.
Dow Jones' revenue increased by 15% to reach $444 million. And a majority of the increased revenue came from Dow Jones' circulation and subscription revenue, which recorded a revenue increase of $38 million, or 66% of the division's overall $58 million revenue increase.
Dow Jones ended the quarter with 4.6 million subscriptions, up 18% year over year. The Wall Street Journal accounted for more roughly 3.5 million of those subscriptions, with digital-only subscriptions at 2.8 million to represent 80% of the the news publication's total amount, up from 79% in the second quarter of 2021.
News Corp. doesn't report specific revenue figures for Dow Jones' subscription and advertising businesses. But the former revenue stream increased its figure by 12% year over year, while the latter saw its revenue rise by 29%. Although digital grew its revenue contribution by 38%, print advertising revenue rebounded by 17% year over year.
That being said, digital continues to eclipse print's revenue share with respect to advertising as it does overall. Digital made up 61% of Dow Jones' total advertising revenue, ticking up from 56% in Q2 2021. Overall, digital represented 75% of the division's total revenue for the quarter.
Gannett
Gannett's digital business is still in the process of catching up to its legacy print business.
In Q2 2021, digital revenue increased by 18% year over over year to reach $265 million, which equated to 33% of the USA Today publisher's total revenue. The digital revenue growth was not enough to offset some apparent sagging on the print side, as Gannett's total revenue dipped by 2% year over year to $800.2 million.
During a quarter in which USA Today debuted its USA Today Sports+ subscription product, Gannett's digital-only subscriber base expanded by 46% year over year to reach 1.5 million subscribers. That's up from 1.4 million in Q2 2021 and an acceleration from the preceding period's 41% year-over-year subscriber growth figure. The company has set the goal of accruing 10 million digital-only subscribers within the next five years.
Meanwhile, the money made from digital-only circulation, such as subscriptions, increased by 27% year over year to $25.7 million. However, Gannett's digital-only circulation revenue was eclipsed by its print circulation revenue of $281.0 million, which decreased by 10% year over year.
By contrast, digital continues to widen its gap over print on the advertising side. In Q3 2021, Gannet's digital advertising and marketing services revenue increased by 83% year over year to $222.0 million. Print advertising revenue fell by 9% year over year to $190.0 million.
Meredith
In the same quarter that Meredith agreed to sell its national media business to IAC to merge with Dotdash, that division — home to Meredith's magazines and digital publications — saw the future of its business offset some hits to its legacy business.
Meredith's digital revenue increased by 24% year over year to $200 million, with digital ad revenue up 24% year over year to $138.9 million. The national media division's consumer-related revenue, which includes subscriptions and newsstand sales, rose by 10% year over year to reach $254.5 million.
The digital and consumer-related revenue increases softened the blow to Meredith's magazine advertising revenue, which fell by 22% to $91.1 million. The company attributed the downturn, in part, food, prescription drug and beauty advertisers pulling back because of people continuing to work from home as well as supply chain challenges.
When it comes to consumer-related revenue, Meredith's magazines remain the main moneymaker. The company recorded $60.0 million in consumer-related digital revenue, compared to $194.5 million in consumer-related magazine revenue. And while newsstand sales continue to chip in a chunk of that money — $43.3 million in the quarter — subscriptions represented the bulk of the division's consumer-related revenue at $136.9 million. However, Meredith's magazines' subscription revenue only increased by 3% year over year and fell shy of the revenue figure for Q2 2021.
The New York Times
The New York Times' subscription business does not seem to be facing much friction, at least not on the digital side.
The news publisher ended the third quarter with 8.3 million total subscriptions. The Times added 455,000 digital subscriptions during the period to reach 7.6 million digital-only subscriptions and cross the 1-million mark internationally. Most of those new subscribers — 320,000 — signed up for news subscriptions, but the company nabbed 135,000 new subscriptions for its non-news products, which include its cooking app and crossword product.
Subscriber growth of any amount is obviously good, but the Times' digital-only subscriber growth rate did continue to decelerate in the third quarter, having slowed from 50% year-over-year growth in Q2 2020 to 26% year-over-year growth in Q2 2021 easing further to 25% year-over-year growth in Q3 2021. That may be why the Times made a big deal about the international digital subscriber milestone, to show it is having success fishing in international waters.
The Times' total subscription revenue rose by 14% year over year to reach $342.6 million, and most of that money came from digital-only subscription revenue, which increased by 28% year over year to $198.6 million. Conversely, print subscription revenue dropped by 1% year over year to $144.0 million.
Digital dominates the Times' advertising business as well. Digital ad revenue increased by 40% year over year to reach $67.0 million and represent 60% of the company's overall ad revenue. The remaining 40% came from print, which recovered by 39% compared to Q3 2020 but came in 25% short of the Q3 2019 mark. — Tim Peterson
What we've heard
"We didn't think we would have to do this because we thought we'd be done before this happened."

— Sarah Kobos, senior photo editor at Wirecutter and interim vice-chair on the bargaining committee at Wirecutter Union, on the group's Black Friday walkout threat
Complex Networks' return to in-person events
This past weekend, Complex Networks returned to hosting its flagship event, ComplexCon, in person in Long Beach, California. The annual festival of hype featured the expected COVID-era changes — a mask mandate and requisite health screening — but ComplexCon's fifth edition also resembled much of its pre-pandemic versions of the so-called "cultural Super Bowl."
Digiday attended ComplexCon to document how it has and hasn't changed and how some attendees felt about being back at an in-person event that attracts thousands of people. — Tim Peterson
Numbers to know
0 (net zero): Hearst moves to a new policy for paying its freelancers where the media company will now pay immediately when billed rather than waiting 30 days or longer.
40%: The percentage share of traffic on Facebook went to pages with content that was plagiarized or recycled in 2018.
300: The number of employees in the Hearst Magazine division — which has a total of 550 employees — who have signed a petition protesting a return to office starting Nov. 15.
$135.2 billion: The amount of money Google, Facebook, and Amazon will make from the total $211.2 billion spent on digital ad spending in the U.S. this year. This is about 64%, which is on par with the companies' total 2020 share.
3 questions with with Turner Sports' Yang Adija
At the beginning of this year, Yang Adija moved into his current position as the svp of digital league business operations, growth and innovation at Turner Sports, where he began leading the charge on NFT and blockchain innovation at the company. The space was just emerging, and a big portion of the task was getting audiences familiarized enough with this new digital frontier that they would spend their time and money on the media company's experimentations on the blockchain.
Luckily for Adija's team, sports fans have been particularly good NFT customers and adopters of early blockchain technology, like cryptocurrencies. A Morning Consult survey of 1,492 adult sports fans in the U.S. conducted in September found that 47% of respondents said they are familiar with cryptocurrency while 27% said they currently own some.
In the conversation below, Adija discusses what the first year of fervent blockchain experimentation has taught him and his team at Turner Sports as well as how those lessons are carrying forward in 2022. — Kayleigh Barber
The interview has been lightly edited and condensed for clarity.
What do you feel like you learned after nearly a year in this role and focusing on the blockchain with a new degree of purpose?
One of the biggest things that we've learned is that the community is extremely important and NFTs are a really great way of enabling, empowering and engaging that community. We're also trying to grow out from our core NFT community to our wider sports community by building an experience that's intuitive to them [and] that's not just leading with the technology, but leading with the use case of what our consumers want.
What is your strategy for getting sports fans who aren't already interested in the blockchain or aren't actively buying NFTs and cryptocurrencies interested in what Turner Sports and Bleacher Report are doing in this space?
A lot of the conversations I've heard have always been on making that [user experience] much smoother and making that onboarding experience of the wallet and everything else [easy]. I agree that, in order for us to get mass adoption, it has to be easy, but I don't know that that is the biggest problem that we have. I can make something easy to use, but if you get there and don't see value in it, [customers] aren't going to be interested. What I want to make sure is that what we're building inside is something that the user finds value in and the strength of NFTs is the community and that aligns incentives for people to come in. The UX and the onboarding experience can be solved and we will solve that once we know that this is a place that people want to be.
Have you been growing your team, and more importantly, are you being given the money to grow your budget and invest in further development next year?
The company has given the sort of focus and investment necessary to move forward. We started out with a very small team, less than a handful, and the fortunate thing about being at an innovative company like Turner Sports and B/R is that you have a lot of talent that may not be directly on the team that was interested in helping to assist in moving things forward. Now that we are looking to really grow this out, and in a more sustainable way, we are building out our team and really looking to pull in expertise in the space that allows us to compete with the others that are out there. So we are investing internally in our projects, and we are also partnering with others externally to make sure that we are growing at the pace that we would like to.
[Turner Sports] does see this as being the future of how we engage with fans and how we build our sports out into [Web 3.0]. Now, the question is, we certainly could dump tons of money and assets at it and really flood the market [but] we're really trying to do this intelligently. I don't want us to overspend where the space is. And what I mean by that is that there's still a lot of railing to be laid. I want to make sure that we're spending in a way that matches where the environment is and growing with it in a way that's authentic to the space.
What we've covered
NYT's Wirecutter union threatens to walk during its busiest time of year if a new contract isn't signed:
​​The union wants a contract signed by the end of the year, with a higher guaranteed wage increase and salary floor. It's willing to go on strike on the biggest day of the year for the product review and recommendation site.
The Wirecutter Union also urged its readers not to shop via Wirecutter from Black Friday through Cyber Monday if a deal with management is not reached.
Read more about Wirecutter's union talks here.
One year in, NBCUniversal's commerce ambitions bloom:
On Tuesday, Nov. 9, NBCUniversal unveiled a pair of new initiatives that illustrate the progress it's made incorporating commerce and shopping into its programming and product.
NBCUniversal now has more than 200 active retailers using the One Platform's commerce tools.
Read more about NBCUniversal's commerce plans here.
Twitter bets on long-form content in its first subscription play with Twitter Blue:
On Tuesday, Nov. 9, Twitter announced that Twitter Blue is now available in the United States about five months after it first launched in Australia in Canada. It costs $2.99 per month; there is currently no option to subscribe annually.
Twitter Blue will make it easier for subscribers to spend more time finding, reading and creating long-form content on a platform originally built for micro-blogging.
Read more about Twitter's subscription product here.
Why Paper magazine's owner required employees to come back into the office:
Tom Florio, founder & CEO of ENTtech Media Group LLC, which owns Paper, spoke to Digiday about why he believed it was necessary to have Paper's staff working from the New York-based office together to get out this latest project.
Paper employees began returning to the office in July, and in September all employees were required to work from the office three days per week.
Read more about Paper's office return here.
McClatchy tries out pre-roll in the audio versions of its articles:
The audio players displayed near the byline on McClatchy's article pages are getting clickthrough rates as high as 5%.
Last month, the sales team ran its first campaign, which featured both pre-roll and mid-roll spots; the mid-roll ads had a completion rate of 75%, and the pre-rolls over 99%.
Read more about McClatchy's audio ads here.
What we're reading
Barstool's founder has a problematic history of violent sex with young women:
Dave Portnoy has a digital record of using racial slurs, rape jokes and harassing female journalists online, but his abuse has not been limited to verbal communications. Three women spoke to Insider about their past sexual encounters with Portnoy where they say he videotaped them without consent and used physical violence during intimate moments that left one of the women experiencing depression and suicidal thoughts and caused another to scream out in pain.
A look inside Vox's revamped editorial strategy:
After eliminating its Identities section last month, a vertical that covered everything from criminal justice to race to religion, Vox's editor-in-chief Swati Sharma told Nieman Lab that the decision was made to refine the site's editorial voice. The goal was to make sure that all of Vox's stories are told through an intersectional lens, instead of siloing race and identity-related stories into a separate section.
AMP's reputation has diminished publishers' faith in Google-led initiatives:
During a live Q&A session with Chrome leadership at AMA, an ex-AMP Advisory Board member, Jeremy Keith, asked a question that many publishers are thinking: "Given the court proceedings against AMP, why should anyone trust FLOC or any other Google initiatives ostensibly focused on privacy?" WordPress Tavern reported that Chrome leaders circumvented this question.
The media has become enamored with labor, thanks in part to union efforts within newsrooms:
The number of stories published about labor issues and unionization struggles has increased in the past couple of years, which The New York Times' Ben Smith wrote is partially attributed to journalists becoming labor activists in their own right, both by reporting on these issues and by organizing themselves. But there is also increased interest from the readers too. A Gallup poll from this fall reported that more Americans approve of labor unions than at any time since 1965.
Facebook reveals the platform is struggling to attract creators:
A 50-plus page presentation revealed that public figures and creators have lacked a reason to be on Facebook, reported The Information. In turn, this has inhibited the platform's chances of attracting a younger cohort of users, according to Facebook's internal research. However, the commonly held opinion of Facebook posts is that they are "negative, fake, and boring," the presentation showed, which doesn't help much in the efforts to bring a younger generation onto the social media site.
https://staging.digiday.com/?p=431567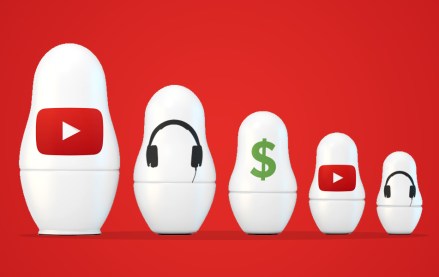 August 17, 2023 • 3 min read
Adalytics Research asks, 'Are YouTube advertisers inadvertently harvesting data from millions of children?'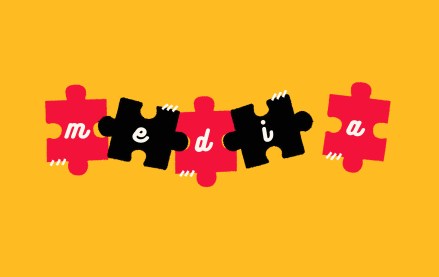 August 17, 2023 • 10 min read
Publishers' Q2 earnings reveal digital advertising is still in a tight spot, but digital subscriptions are picking up steam.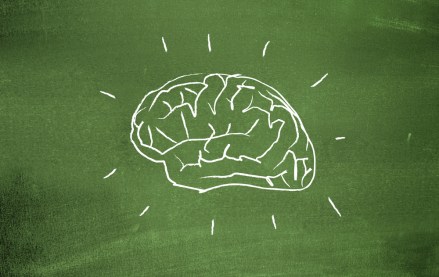 August 17, 2023 • 5 min read
Experts reflect how the failures of social media and online advertising can help the industry improve the next era of innovation.