Media Briefing: How publishers are earning money with NFTs
April 1, 2021 • 13 min read
•
•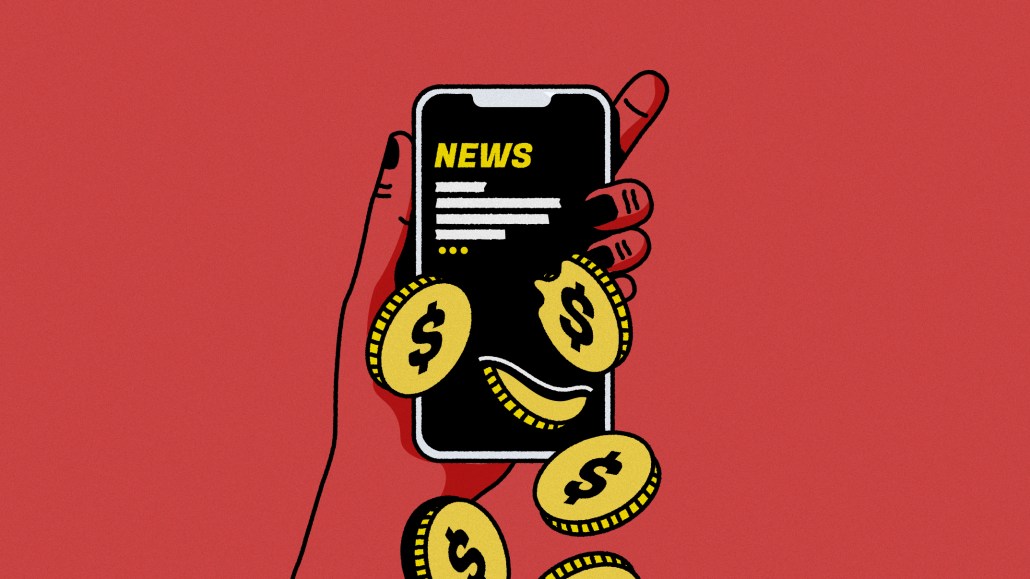 Ivy Liu
In this week's Media Briefing, senior reporter Kayleigh Barber digs into how publishers like Bleacher Report, Quartz and Time are minting their own NFTs and how likely the digital collectibles are to become a legitimate revenue stream.
A guide to publishers' NFT experiments
Publishers are still just window-shopping identity tech
How Group Nine is planning its office return
Media's latest layoffs, top editor vacancies and more
A guide to publishers' NFT experiments
NFTs (non-fungible tokens) are the media industry's latest shiny new toy, and some media companies are minting more than a few pretty pennies by experimenting with the internet collectibles.
Time released a three-piece NFT collection of covers that are in their "Time … is dead" series. Quartz turned an article titled "This article is on sale as an NFT" into an NFT as part of a journalistic experiment. The New York Times turned a column about NFTs written by technology columnist Kevin Roose into an NFT. And Bleacher Report collaborated with hip-hop artists including 2 Chainz and Quavo to design GIFs of basketballs in honor of the NBA All-Star Game and sell them as NFTs.
These publishers are among the first to wade into this new, murky revenue stream. Their experiences provide a guide for how other publishers can mint their own NFTs (if only to one day put them on the virtual mantle alongside their chatbots and 360-degree videos).
WTF are NFTs?
Great question. Read our guide on NFTs here. In short, they are the internet's attempt to turn what are effectively lines of code from a commodity into a collector's item.
How do you create an NFT?
Bleacher Report created all of the NFT files in-house, which were designed with the help of hip-hop artists Quavo, Lil Baby, 2 Chainz and Jack Harlow. B/R then partnered with GigLabs, which provided the technology for Turner Sports' Blocklete Games IP, according to Tyler Stewart, B/R's vp of brand and experience. GigLabs was responsible for uploading the completed NFT files and code to the marketplace OpenSea where the minting took place.
Quartz's senior reporter Samanth Subramanian first brought the idea to the Things section editor David Yanofsky. The two then wrote the article, executive editor Heather Landy edited the piece and then Yanofsky handled most of the technical components of the NFT, using OpenSea and MetaMask to mint the NFT on the Ethereum blockchain.
Time's first NFT was of a made-up logo for its new crypto team, Project C, that was designed by Time staff. Then, on March 8, the publication used NFT marketplace Mintable's technology to mint it on the Ethereum blockchain as an experiment. This first NFT was not meant to sell, according to Time president Keith Grossman, who set the price at around $100,000. Instead the publication's aim was "to make the point that it is really easy to mint things and you shouldn't overcomplicate what the barriers to entry are," he said. The "Time … is dead" cover collection was also minted on the Ethereum blockchain but instead used the SuperRare marketplace, which is known for selling rare collectibles.
How long does the process take?
Bleacher Report: 10 days
Quartz: One week
Time: Two weeks
How much are they selling for?
Bleacher Report's Open Run collection's top selling NFT was sold for more than $70,000 (38 ETH) within one day of being on the auction block. B/R will also earn an undisclosed percentage of any residual sales.
Quartz's NFT article was sold for about $1,800 (1 ETH). The winning bid was made one day after the NFT was created. Quartz will also receive 10% of any future sales of the NFT, but all profits and residuals will go to the Lauren Brown Fellowship.
Time's top selling cover, "Space Exploration," sold for $249,196 (135 ETH).
The New York Times' column sold for nearly $650,000 or (350 ETH) after one day. The profits were donated to The New York Times's Neediest Cases Fund.
What else can publishers do with NFTs and cryptocurrency?
By mid-April, Time will start accepting subscription payments via cryptocurrency payments, Grossman told Digiday. Not only that, but he said Project C will work to create an infrastructure for crypto-payments that can be licensed out to other publishers.
Are publishers actually seeing this as a new revenue stream?
Let's just say no one is pinning this year's profits on NFTs.
"The collectibles moment is one aspect of what this is, but the infrastructure is the more exciting aspect," said Grossman, adding that he is investing in growing a team of 50 who will specifically work on NFTs and crypto.
"We're currently evaluating the future of any potential NFT practices at Bleacher Report and Turner Sports," said B/R's Stewart. "It's a new frontier and there's the potential to leverage the B/R brand in meaningful ways with our audience. We'll see if and when it makes sense for us to create moments for ourselves or brand partners — but we'll be thoughtful and strategic in our approach."
"It's explanatory journalism, not a new business line for Quartz," said Zach Seward, CEO of Quartz. "For media companies, maybe blockchain ends up changing the nature of their licensing businesses, but if so, that'll be in the background and over a long stretch of time. Which is to say, there will be no 'pivot to NFT.'" — Kayleigh Barber
Confessional
"The death of the cookie will be a minus-50% on all this shit. That's not changing. We know 50% of the value of an impression is going away."

— Publishing executive on how the third-party cookie's demise will affect programmatic ad prices
Publishers are still just window-shopping identity tech
It seems like a new identity tech product replacing cookies hits the market every day. But if their email inboxes filled with identity tech sales pitches are any indication, it is publishers' ad operations and revenue staff who are feeling the onslaught more than anybody.
ID providers including LiveRamp and ID5 are actively courting publishers, but the discussions tend to be focused on building awareness and education at this stage. ID5, for instance, is conducting teaching sessions with key publisher targets and publishing other educational guidance and resources.
Despite the cookie deprecation countdown clock ticking, however, at this stage many publishers are hesitant to dive into identifiers. Here's why:
Cookies aren't dead yet, so advertiser demand isn't there.
Until cookies stop working, there isn't much incentive to flip the switch, said Jarrod Dicker, vp of commercial at the The Washington Post. Around 150 publishers use The Post's ad platform Zeus, which the publication aims to integrate with "any major identity partner" to make sure publishers and advertisers can use the tech they prefer, Dicker said.
However, although The Post plans to work with The Trade Desk to enable the much-hyped Unified ID 2.0 — an open source technology developed by several industry players — "To date there's really no incentive to turn on [Unified ID 2.0] except for preemptive work," Dicker said. "We'll be ready with it once the demand starts coming through."
Publishers are unsure what to invest in.
Most identity tech costs no money for publishers to implement, but it does require time and resources. In other words, there is an actual cost. Until publishers have a better indication of which identifiers advertisers want to use and what technologies will be viable going forward, they aren't rushing into decisions.
They don't want to cede audience value to ad tech (again).
Publishers are skeptical of another round of ad tech that doesn't deliver the targeting and inventory benefits they promise or bleeds the value they've built through direct audience connections. For instance, some identity tech firms want permission to use insights from publisher data to help them do matching for other partners or clients, said Brendan Riordan-Butterworth, a tech consultant for HIJ Consulting who has been evaluating identity technology for publishers.
The privacy jury is out on email-based IDs.
The ad tech industry may be rallying around email-based cookie alternatives, but one large news publisher said they are wary of privacy regulations or consumer advocacy backlash scuttling adoption of those solutions. — Kate Kaye
Numbers to know
$47 million: The amount raised by nonprofit newsrooms across the country for the fifth annual NewsMatch campaign, the most raised for the 300+ members of the Institute for Nonprofit News.
$50 million: The revenue lost in 2020 by The Los Angeles Times and the San Diego Union-Tribune, both owned by Dr. Patrick Soon-Shiong, mostly due to declines in print advertising, as well as digital advertising and print circulation.
$65 million: The venture capital funding raised by newsletter subscription platform Substack, valuing the company at around $650 million.
$100 million: The amount Mason Slaine, a Florida-based tech investor and minority shareholder in Tribune Publishing, is putting down toward a potential bid for the company from hedge fund Alden Global Capital, in an effort to purchase the Orlando Sentinel and the Sun Sentinel.
How Group Nine is planning its office return
Group Nine Media is among the media companies currently aiming to return to the office in the fall, according to the company's chief people officer Annie Trombatore. However, plenty can still change between now and then, and there are still aspects of the office return that need settling.
Should employees be required to be vaccinated to return to the office and/or to wear masks when working in the office? Do employees who may have moved out of commuting distance to the office need to move back? Are employees even comfortable returning to the office?
Here is how Group Nine is sorting out the situation.
Soliciting employee feedback
In addition to receiving input from its employee resource groups, the company has been using the surveys it began sending out last spring to make sure employees were able to adapt to working remotely. Rather than simply poll employees on whether they want to return to the office, the company has tried to use the surveys to assess how employees' personal situations may vary and factor in their willingness to return.
"We didn't just say, 'Do you want to come back to the office or not?' It was, 'Are you caring for someone high risk?' Are you someone who feel you're productive at home and, in a long-term scenario, would want to do this?'" said Trombatore. "It wasn't just a simple yes-no."
Employees' responses were also not so simple. Instead of there being a clear sentiment among employees, their feelings on returning to the office varied widely, Trombatore said. As a result, Group Nine's office return strategy is similarly elastic.
Providing time to deal with details
Employees will be given at least 30 days notice before Group Nine is scheduled to fully reopen its office, though the window will likely be longer than that so that employees don't need to scramble to deal with any changes to their living situations, according to Trombatore.
Given that Group Nine won't return to the office until the fall at the earliest, it is also giving itself time to decide whether to mandate that employees wear masks and be vaccinated. The company has looked into the legality of the latter requirement and been told by legal counsel that it would be able to require employees be vaccinated. But for now, the company doesn't see a need to take a hardline stance on that question, Trombatore said.
Preparing for the new normal
For now, the only certainty about Group Nine's office return plan is that not all employees will return to the office and the company will instead adopt a hybrid model. That hybrid model, however, introduces a new question: How to maintain an inclusive working environment when not everyone is working in the same place?
"You don't want to create an environment where people who aren't in the office feel left out or like they can't be as effective. That's a lot of the reason why we're slowing down and taking our time here, not only to make sure our managers understand how to navigate a hybrid workforce but you can't snap a finger and bring back the same employee events and experiences that you had pre-Covid when everyone was in office," Trombatore said. — Tim Peterson
What we've covered
The coming cookie changes will force some publishers to abandon advertising altogether:
Digiday research reveals that the smallest publishers are preparing for the coming cookie changes much differently than their smaller counterparts.
The apathetic approach to the coming cookie changes is part of a years-long trend of small publishers deemphasizing digital advertising, as it gets more and more complicated.
Read more about the implications of the Google changes for small and medium-sized publishers here.
Connected TV faces its own identity crisis with the IP address's future in doubt:
As consumers cut their cords and money leaks out of the broadcast market, the connected TV ad ecosystem is growing at breakneck speed.
The industry's players are trying to manage that growth in a privacy-conscious way, as more and more money is spent using the IP address, an identifier many observers expect to run afoul of privacy regulations eventually.
Read more about the connected TV ecosystem's balancing act here.
Slow recovery ahead for mobile marketers post-Apple tracking crackdown:
Mobile marketers are bracing for substantial drops in CPM — possibly upwards of 50% — immediately following Apple's anti-tracking policy changes.
The coming changes are driving increases in spending to reach users who have opted out of tracking, just to learn more about how campaigns aimed at anonymous users perform.
Read more about what the Apple changes mean for mobile ad inventory here.
Four years into its subscription strategy, Medium still doesn't spend money to acquire customers:
Medium made headlines last week when it announced it was abandoning its publication strategy that had led to its hiring close to 80 journalists.
The platform never spent any money to acquire customers, a rarity among consumer product companies.
Read more about Medium's strategy here.
What MEL Magazine's fate means for brand-owned publications, and why it's bad for journalism
Unlike many brand publications, MEL Magazine actually fulfilled many of the lofty ambitions, delivering pioneering coverage of many things.
But its unclear contribution to sales likely doomed the six year-old publication.
Read more about MEL's legacy here.
What we're reading
Facebook's app for kids could improve ad targeting:
Facebook is plotting an Instagram-like app for kids under 13, a potentially safe and ad-free environment that keeps them off the real Instagram, where kids aren't allowed, according to The Wall Street Journal. While an ad-free app might not seem to make financial sense, it could improve Facebook's ad-targeting and data capabilities, without children getting in the way of efforts on Instagram.
Pandemic and post-election news cycle takes its toll on media industry:
Layoffs, restructuring and shutdowns have hit media companies like HuffPost, Medium, MEL Magazine and Vice Media, according to CNN. The Covid vaccine rollout may soon bring an even worse situation for publications, with people spending less time on screens and more time outside. The next phase of media consolidation may be around the corner, as SPACs and companies going public rise in popularity.
A round-up of vacant top editor positions:
A surprising number of top editor positions are open right now at some of the country's biggest newsrooms, after a year of many journalists burning out and leaving the industry. Poynter compiled a list of the biggest openings —including those at The Washington Post, The LA Times, Reuters, CNN and Teen Vogue, among others — with details on why those editors left, who is overseeing editorial in the interim and potential contenders for the top spots.
Ad tech pushes another alternative to the third-party cookie:
With Google's plan to withdraw the use of third-party cookies (which lets advertisers track users and measure ad performance) in its browser by next year, some ad tech companies say they have an alternative — and one that is less disruptive to people's online experiences, according to Bloomberg. An anonymous identifier called SWAN lets people control what ads they see online. The benefits of SWAN: users do not have to opt-in at every website. Instead, their preferences are saved across the network of sites using SWAN.
This article has been updated to reflect that Time's top-selling NFT cover is "Space Exploration." Between when Digiday spoke with a Time executive and when this article published, that cover surpassed the previous mark set by the publication's "Is Fiat Dead" cover, which this article had previously cited as Time's top-selling NFT.
https://staging.digiday.com/?p=409134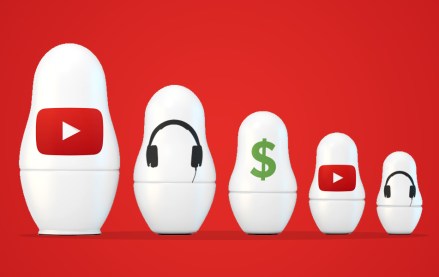 August 17, 2023 • 3 min read
•
•
Adalytics Research asks, 'Are YouTube advertisers inadvertently harvesting data from millions of children?'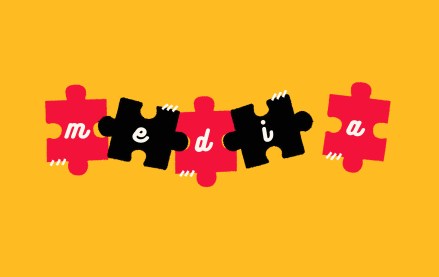 August 17, 2023 • 10 min read
•
•
Publishers' Q2 earnings reveal digital advertising is still in a tight spot, but digital subscriptions are picking up steam.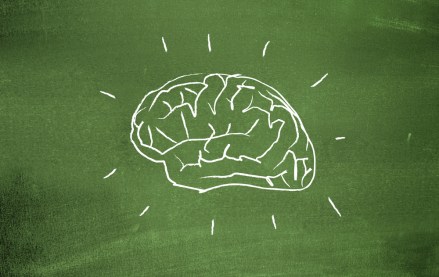 August 17, 2023 • 5 min read
•
•
Experts reflect how the failures of social media and online advertising can help the industry improve the next era of innovation.