Media Briefing: How publishers with teen audiences are making their Instagram presences more inclusive
October 14, 2021 • 10 min read
In this week's Media Briefing, publishing reporter Sara Guaglione reports on what Bustle and Teen Vogue are doing to make sure their Instagram accounts don't contribute to the platform's reported negative impact on teen girls' wellbeing.
Instagram influencers
How the Great Resignation is affecting ad sales
The adoption of desktop push notifications
The New York Times' new audio home, The Atlantic's new newsletter program, food publishers' old recipes and more
Instagram influencers
The key hits:
Bustle and Teen Vogue focus on sharing uplifting content and original stories — and offer a counterweight to harmful user-generated content.
Both publications rely on their teams, that reflect their audiences, to ensure content shared on social media is positive and inclusive.
Teen Vogue allows staffers to review copy and raise concerns or suggest alternate language on sensitive topics.
Bustle's social media editors are trained on its Inclusivity Guide, an editorial style guide that covers gender, sexuality, race and disability, with a glossary of terms to avoid that could be "harmful or stigmatizing" and alternatives to use.
The damning Wall Street Journal report sharing internal Facebook documents revealed the negative impact of Instagram usage on teen girls' body image and mental health. It also raises the question: Do publishers with a young female audience and a large social media following have a responsibility to take into account the risks of social media content on teen girls' self image?
Yes, definitely. And outlets like Bustle and Teen Vogue, which have millions of followers on Instagram apiece, have taken steps to tend to that responsibility, such as adhering to inclusivity guides and crowd-sourcing copy among staff members.
"Young girls aren't turning to print subscriptions of Vogue for beauty standards. They are turning to Instagram for that, with millions of options of images," said Madeline Hill, who has previously worked on social media teams at Teen Vogue and Entertainment Weekly and is now a freelance social media strategist and consultant (and was once a model). Because of this, media companies with a young audience have a "responsibility" to have guidelines in place and not "push unrealistic beauty standards" in their social media posts, she said.
Posts shared on platforms like Instagram "tend to idealize very specific, non-inclusive standards of beauty," said Danielle Kwateng, executive editor at Teen Vogue, which has 3.5 million followers on Instagram. But Teen Vogue's goal is to "uplift young people," so deciding how topics like health and body image are covered, the language used, the photos shared and the models cast for photoshoots has to be "intentional," she said.
"We spend a lot of time ideating about who to profile by keeping body size inclusivity, diversity and disabled visibility in mind," Kwateng said.
Teen Vogue workshops the captions attached to its Instagram posts copy among its teams, giving staff the opportunity to raise concerns and suggest alternate language if the issue or story is sensitive, for example. But Teen Vogue does not have mandates or diversity quotas in place for its social content. Instead, it relies on its young and diverse staff to chime in and reflect the values and interests of its audience, according to a spokesperson.
Bustle, which has 6 million followers on Instagram, seems to have a similar approach: "We are a team of young women — we know how we feel when we scroll and see something we don't like," said editor-in-chief Charlotte Owen. Bustle's team avoids sharing posts "that any of us would read and feel shitty about," she said.
Bustle's social media content is an "extension" of reporting on the website, Owen said, and therefore follows the same editorial guidelines and standards. Bustle parent company BDG's Inclusivity Guide, created by the company's Inclusion Council, goes over how to promote diversity "while not being tokenizing," and also includes a glossary of terms to avoid, according to a spokesperson. Rather than describing someone as "fit," the guide suggests using specific examples, such as "She could walk 10 miles," they said.
Most of the social media content that could negatively affect teens is coming from peers, lifestyle bloggers and influencers, according to Melissa Chowning, founder and CEO of audience development and marketing firm Twenty-First Digital.
Publishers "have a duty to help drown out some of that other content" by creating an inclusive and diverse space on these platforms "to help create that balance," Chowning said. — Sara Guaglione
What we've heard
"Our dev team has completely optimized our ad infrastructure. Everything is faster, so we're loading more quality impressions. We're seeing four to five million more impressions on the same inventory as the same time last just because of making things better because we had the time."

— Publishing executive on the impact of programmatic housekeeping
How the Great Resignation is affecting ad sales
Media and advertising executives like to describe theirs as a relationship industry. Even programmatic advertising revolves around people, they say. But lately publishers' ad sales teams are having to adjust to meeting new people, as buy-side employees leave their jobs and brands leave their existing agencies.
This turnover has complicated publishers' pitches for the fourth quarter and beyond. Advertisers continue to be wary of long-term commitments, especially around messaging, making deal signings into more of a leap of faith than normal. The complication is making that jump when there isn't a long track record of trust established between publisher and advertiser or agency.
"The thing that has probably impacted Q4 [ad sales talks] more than even the delta variant is burnout and people leaving agencies specifically," said one publishing executive.
Agency turnover
However, it isn't only a matter of people leaving agencies but also brands switching agencies. A second publishing executive said that, while their company is "not necessarily feeling the impact of [employee] turnover in an outsized way," the brand-agency roster changes "is a different story." In some cases, the transition between agencies can go smoothly, but in others, an advertiser's planning process can be put completely on hold amid the switch as the new agency puts together its team working on the account.
"The pitch-a-palooza and new accounts landing at new agencies — Walmart going to PMX, Home Depot leaving Dentsu and going to OMD — there's definitely been a lot of change in agency coverage," said a third publishing executive.
Speed dating
To be clear, the Great Resignation has not saddled publishers' ad sales teams with a doomsday scenario. But they are having to find ways to accelerate the typical courtship process.
Specifically publishers are seeing an opportunity to play consigliere to clients as their new agencies get up to speed. For example, they are building on the virtual training programs they've implemented during the pandemic to solidify selling fundamentals, like knowledge of advertisers' planning processes, so that their sellers can step into the role of consultants.
"Historically Q4 has a lot of volume, so it just makes building those relationships faster and quicker more important," said the third publishing executive. — Tim Peterson
Numbers to know
23%: Percentage of articles published by Black media outlets that mention racism or racism-related issues, compared to 8% among mainstream media outlets.
63%: Percentage of U.S. adults who said they have little to no trust in TV, print or radio news outlets.
65,000: How many paid subscribers The Intercept expects to have this year.
37%: Percentage of local news employees who said they work 50 to 60 hours per week.
The adoption of desktop push notifications
Do desktop push notifications actually work?
This curiosity of mine stems from the editorial products working group I led at last month's Digiday Publishing Summit. One attendee said they had hit a wall with newsletters. While newsletters meet readers in what many describe as an "intimate" medium (the inbox), as more and more publishers rush to cash in on the high CPMs that follow this engaged audience, the competition to stand out in a crowded inbox has become more intense.
The attendee was curious about other distribution methods that achieved the same one-to-one feel.
A few publishers said that desktop push notifications have started to drive a fair amount of traffic back to their sites.
This surprised me. Personally, I do not allow desktop push notifications from any website, mainly because I worry about getting spammed, but also because I don't truly know how they function. Does that website always run in the background? Does it always know when I'm online? But these hesitations don't seem to concern other internet goers.
One publisher said that, after about a year of testing these notifications, desktop push now accounts for 2% to 3% of their total traffic.
"Most of our traffic comes from Google [and a lot of] those people we may never see again," said the publisher. "That's traffic, I assume, we may not have got otherwise. It's another way of getting them tied to us."
Admittedly, 2% to 3% is not as high as some other publishers' newsletter traffic, but nonetheless it's a valiant contribution from a source that takes little editorial effort to produce. Currently, this publisher sends out about 15 push notifications daily, although they do not go out to the entire cohort of people who have opted in. At most, a reader will receive one to two notifications per day.

"There's a high tolerance for this stuff. You'd be surprised. It takes a lot for people to unsubscribe," the publisher said. "Eventually, I want to throw in offers."
So this leaves me wondering: Will desktop notifications be able to help publishers identify engaged audiences, but beyond that, drive meaningful revenue? — Kayleigh Barber
What we've covered
Why The Telegraph thinks offering fewer newsletters will actually help grow subscriptions:
The Telegraph has shuttered a half-dozen newsletters this year and consolidated others.
Amid the culling, the British publishers' paid digital subscriber base has reached 500,000 subscribers, in part thanks to its newsletters' role as retention tools.
Read more about The Telegraph here.
How Well+Good is using its newsroom's knowledge to steer its commerce business:
Leaf Group's digital wellness property has seen its commerce revenue increased by 129% to date over the past year.
Well+Good svp and gm Kate Spies shares how she and her team transformed the outlet's e-commerce business on the Digiday Podcast.
Listen to the latest Digiday Podcast episode here.
How Harvard Business Review is using a new social-first vertical to reach a younger audience:
Harvard Business Review relaunched its Ascend vertical in November 2020 with a more earnest effort to grow the property online and on platforms like TikTok.
The relaunch has coincided with HBR's subscription and advertising businesses both growing by double-digit percentages.
Read more about Harvard Business Review here.
How Complex Networks brought its culture festival ComplexCon back into real life:
ComplexCon ticket sales are already up by 10% compared to where they were in 2019, the last time Complex held its flagship event in person.
The publisher will transpose some features of last year's virtual ComplexLand into ComplexCon.
Read more about Complex Networks here.
Hearst launches blimp in the metaverse in a bid to show advertisers virtual co-branded opportunities:
Hearst will use the Hearst Youth + Wellness Group Airship to bring advertisers into the virtual world of the metaverse.
The publisher is looking to show the potential in co-branded virtual reality experiences for reaching young female gamers.
Read more about Hearst here.
What we're reading
The New York Times looks for its own audio home:
The New York Times is testing an app that would serve as an owned-and-operated home for its podcasts that are otherwise distributed on platforms like Spotify and Apple's Podcasts app, according to Bloomberg. The app would also feature audio versions of articles and could lead to the Times rolling out a subscription-based audio product.
The Atlantic looks to set up its own Substack (sort of):
The Atlantic is developing a newsletter program in which it will bring on semi-independent writers to pen newsletters that would be exclusively available to the publication's subscribers, according to Recode. The strategy seems to be splitting the difference between publishers' historical approach of having in-house journalists write their newsletters and Substack's setup of providing a platform for independent writers. In The Atlantic's case, writers would retain some ownership of their subscriber lists but would hand over their subscribers and corresponding direct revenue to The Atlantic.
Food publishers reckon with their recipes:
Food publications are revisiting their recipe archives to correct the record when the recipes and corresponding articles they had published failed to properly credit sources or treat dishes with respect, according to Columbia Journalism Review. Epicurious and The New York Times are among the outlets that have reviewed or are reviewing their archives to make necessary updates.
The Wrap's Sharon Waxman has allegedly created a toxic work culture:
Twenty current and former employees of The Wrap have spoken up about the treatment they received from founder, CEO and editor-in-chief Sharon Waxman while working at the entertainment news outlet, according to The Daily Beast. The employees' allegations range from Waxman upbraiding employees from taking significant others to cancer check-ups to her handling of an op-ed following the murder of George Floyd.
https://staging.digiday.com/?p=428760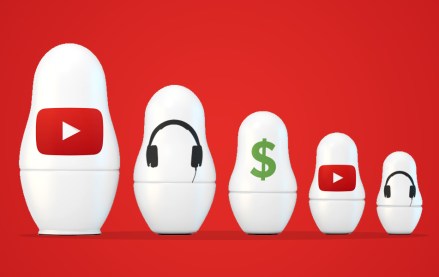 August 17, 2023 • 3 min read
Adalytics Research asks, 'Are YouTube advertisers inadvertently harvesting data from millions of children?'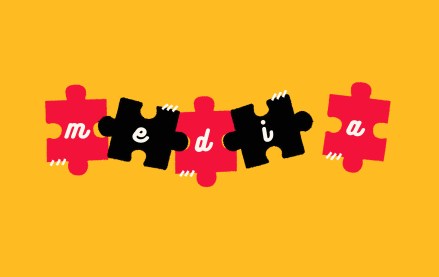 August 17, 2023 • 10 min read
Publishers' Q2 earnings reveal digital advertising is still in a tight spot, but digital subscriptions are picking up steam.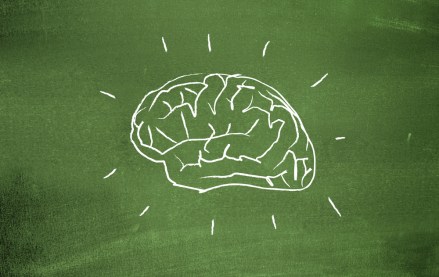 August 17, 2023 • 5 min read
Experts reflect how the failures of social media and online advertising can help the industry improve the next era of innovation.