Media Briefing: How publishers' fourth-quarter ad sales strategies are shaping up
September 16, 2021 • 12 min read
•
•
Ivy Liu
This week's Media Briefing checks in with publishers to see where things stand with fourth-quarter ad sales as the biggest season in the sales cycle approaches.
The most _______ time of the year
Media companies' staff diversity improves incrementally
A brief history of publishers' sports betting businesses
Teen Vogue's evolution, Puck's positioning, small publishers' digital struggles and more
The most _______ time of the year
The key hits:
Publishers are finding advertisers more willing to plan for the fourth quarter prior to the period than last year, though not entirely.
The delta variant is delaying commitments to advertising creative and content.
While there's some urgency to get branded content campaigns on the books now, video and audio are likely to be the backbone of publishers' Q4 ad businesses.
In the pre-pandemic era, publishers' fourth-quarter ad sales were well underway in August. Last year, for obvious reasons, deals were done on the fly during the period. This year is shaping up to be a hybrid of the two, as publishers' advertising businesses have weathered the worst of the pandemic but the delta variant has continued to put advertisers on edge.
"2020 was all very late planning. 2019 was definitely more forward planning focused. This year is somewhere in the middle," said Ryan Pauley, chief revenue officer of Vox Media.
Publishers like Meredith and Vox Media are in the midst of fourth-quarter planning conversations with advertisers and their agencies, but the advertisers are hesitant to commit to specific creative messaging because they are unsure what the cultural tenor will be through the fall and into the holidays.
"Two months ago, prior to the delta variant, all of the briefs were about holiday travel and what is it like hosting events this year and assuming we were more back to normal in the creative. Now the holdup is let's not pretend we'll be too back to normal, so there's a little bit of stalling in what the actual creative and content will be. It's caused some delays," said an executive at another publisher who asked to remain anonymous.
Meredith evp of digital sales Marla Newman said she has seen a bifurcation for the fourth quarter between advertisers that are doing deals ahead of time and those adopting a real-time approach and planning to pick up inventory throughout the period. To deal with that duality, Meredith is relying on its more expansive, long-term deals with advertisers — such as its deal with Walmart that includes connecting Meredith publications' recipes with Walmart's grocery business — to provide the publisher "our good foundation," she said. Then the publisher, like others, will be spending the next few months building atop that foundation as ad dollars from more tentative advertisers hit the market.
"Do we have the visibility to fully say, 'The quarter's done; we're going to be up.' We don't see that yet," said Newman.
"We're waiting for Q4 to happen as it's happening," said the unnamed publishing executive.
Some advertisers may be sitting on the sidelines for now, but given the historical importance of the holidays for industries like retail, automotive and travel to hit their revenue goals, there are advertisers active in the market and sucking up some of the available supply.
For example, by the end of September, Vox Media expects that some of its podcast shows' ad inventory will be sold out through the end of the year, said Pauley. He acknowledged that the rising advertiser demand for podcast inventory and the role that inventory can play in the fourth quarter was "definitely part of the consideration" in the media company's spree of podcast-related deals this year, which include the acquisition of Cafe Studios and the additions of podcasts like "Longform" and YouTube star Marques Brownlee's "Waveform" to Vox Media's podcast network.
Additionally, while publishers have had to adjust to the shortened sales cycle and abbreviated turnaround time for branded content campaigns, the work can only be compacted so much, especially when publishers' production teams are stretched across multiple campaigns. "If we don't begin to execute on a branded content campaign this week, then it's probably not going to happen until late in Q4," Pauley said.
To get out ahead of a potential backlog of branded content campaigns, Meredith is working with advertisers to develop campaigns that can roll out over time rather than debut all at once. That approach is meant to enable the publisher to tweak a campaign's creative to be timed more closely to the moment in which it will appear, according to a Meredith spokesperson.
Finally, in what has become a familiar refrain now imbued in companies' ad sales strategies, flexibility remains the focus. That is why publishers are spending the present fourth-quarter planning period mapping out the ad programs, products and inventory sources of interest to advertisers so that when advertisers are ready to spend, the publishers will have their campaigns close to ready to run.
To that end, publishers' video inventory is expected to be a hot commodity because it's easy enough for advertisers to provide the ad for publishers' to plug into the videos running on their sites and platforms like YouTube and Facebook.
While branded content and commerce will play a role in publishers' fourth-quarter ad sales, given the continued uncertainty in the market, the standard, turnkey inventory sources of "video and audio are going to be the areas that are going to drive the business forward," Newman said. — Tim Peterson
This article has been updated to reflect that Vox Media plans to sell out some of its podcasts' ad inventory for the rest of 2022 by the end of September. An earlier version had incorrectly stated that the company had already sold out that inventory.
What we've heard
"I don't think we're losing steam as much as there's less urgency to migrate to them."

— The Independent U.S.'s Blair Tapper on advertisers' interest in cookieless ad products
Media companies' staff diversity improves incrementally
While media companies like Condé Nast and The New York Times publish self-reported breakdowns of the racial and ethnic makeup of their employees at the beginning of the year, publishers like Gannett, The Washington Post and Vox Media have put together updated statistics this summer.
So far, improvements in the diversity of staff at publishers year over year are incremental, with increases typically in the low single-digit percentage points. However, all of the publishers that shared updates with Digiday lowered their white representation as they hired more people of color.
Meredith (as of June 2021)
24% of employees overall were BIPOC, up from 23% in June 2020
USA Today (as of July 2021)
34% of newsroom employees were BIPOC, up from 30% in July 2020
31% of employees in leadership positions were BIPOC, up from 23% in July 2020
Gannett (as of July 2021)
84% of leadership positions were held by white people, a dip from 85% in January 2021
1% of those in leadership positions chose not to disclose their race or ethnicity, versus 2% in January
Vox Media (as of June 2021)
62% of employees overall were white, down from 65% in December 2020
62% of employees in leadership positions were white, down from 63% in December 2020
67% of editorial employees were white, down from 69% in December 2020
The Washington Post (as of June 2021)
56% of employees overall were white, down from 57% in June 2020
67% of employees in leadership positions were white, down from 68% in June 2020
68% of employees in news and editorial positions overall were white, down from 70% in June 2020
76% of employees in news and editorial leadership positions were white, down from 78% in June 2020
While Vox Media shared some updated diversity numbers with Digiday, the media company publishes its official diversity report twice a year and will do so in the coming weeks, according to a Vox Media spokesperson.
BuzzFeed will also report their staff diversity breakdown later this fall. The Los Angeles Times published its last report in July 2020 and has not since published an update. Bleacher Report declined to share their data, and Condé Nast, G/O Media and The New York Times did not provide updates before press time. — Sara Guaglione
Numbers to know
4: Number of profiles written by Black women that The New Yorker has published in its print magazine between 1990 and 2020.
$47.8 million: How much ad revenue BuzzFeed generated in the second quarter of 2021.
90%: Percentage of Fox Corp. full-time employees who are vaccinated.
<$50 million: How much money Fox paid to acquire TMZ from WarnerMedia.
$50: Monthly price for Front Office Sports' subscription product, which will cost $300 for annual subscriptions.
A brief history of publishers' sports betting businesses
In May 2018, The Supreme Court struck down a 1992 federal law that made sports betting illegal in most states except for Nevada and to a degree Delaware, Montana and Oregon. Since then, 32 states and the District of Columbia have legalized sports betting and about a dozen states have allowed online sports betting to take place within the state borders for both residents and nonresidents.
This year, the sports betting industry is expected to generate $4 billion in the U.S., according to a report by The Wall Street Journal. Sportsbook BetMGM, however, predicted in its April 2021 investor day presentation that the online sports betting market is worth upwards of $14 billion to $32 billion annually.
This much potential revenue is beckoning online sportsbooks and betting organizations to allocate more money to their marketing budgets, which has boded well for sports media companies and even non-sports endemic brands alike.
Here is a timeline of some major deals between sportsbooks and media companies. — Kayleigh Barber
What we've covered
Vox Media's new editors-in-chief are redefining their roles:
Vox's Swati Sharma and The Cut's Lindsay Peoples Wagner spoke about taking the reins of newsrooms during the pandemic in this week's Digiday Podcast.
The episode kicks off a four-week series featuring the new leaders inside newsrooms.
Listen to the latest episode of the Digiday Podcast here.
BFFs once more, advertisers and publishers rediscover their alliance amid tracking turmoil:
Amid advertising's privacy reckoning, direct deals are du jour again.
The return of direct deals is good for publishers because the money is also direct.
Read more about publishers' and advertisers' alliance here.
Why publishers say opening up remote hiring has grown and greatly improved the applicant pool:
Publishers like Quartz, Fortune and Axios have expanded their workforce to employees who are not based at the companies' traditional hubs.
The expanded hiring pool has helped to diversify publishers' employee bases.
Read more about publishers' remote hiring here.
When Google extended the cookie deadline, urgency behind testing publishers' new ad products subsided:
Publishers are feeling a lack of momentum behind the cookieless ad products and tech they've spent the last year or more building.
While advertisers remain interested in publishers' contextual and first-party data products, they may shy away from plans to spend on cookieless advertising.
Read more about publishers' ad product testing here.
Yahoo is selling sponsors on NFTs, starting with Rebecca Minkoff:
For its initial foray into non-fungible tokens, Yahoo is creating a gallery for NFTs for a sponsor rather than itself.
The approach differs from other publishers that have created a micro, consumer-based revenue stream off NFTs.
Read more about Yahoo's NFT pitch here.
What we're reading
How Teen Vogue has pushed back against the establishment from the inside:
Teen Vogue's evolution from being purely a fashion and beauty magazine for teen girls into becoming an outlet that can adeptly cover culture and politics has been pretty well covered. Still Columbia Journalism covers it pretty well in this long feature, including the past and present internal politics around Teen Vogue at Conde Nast.
How Puck may be more creator network than traditional publisher:
Considering the buzz around the broader creator economy and the trend of journalists going independent, it seems strategic for a new publisher like Puck to fashion itself as more akin to a network of individual creators than a media monolith, according to Bloomberg. But Puck won't say how much of the company its writers actually own, though its founding partners do have a stake in the company and receive bonuses for driving subscriptions and ad revenue.
Why small publishers struggle to transition to digital:
Small publishers, like local news outlets, understand that eventually digital will need to become the bulk of their businesses, but moving away from print means sacrificing the corresponding, relatively intact revenue and taking on the costs of managing a digital operation, according to Northwestern University's Local News Initiative.
Why Kevin Merida took the top editor job at Los Angeles Times:
The Los Angeles Times is not an obvious pick for a top-tier editor like Kevin Merida to join, yet the then-editor-in-chief of ESPN's The Undefeated opted to jump to the struggling large-but-local newspaper despite being up for the role of overseeing ABC News, according to Vanity Fair.
Yahoo has a new CEO — again:
The cycle of Yahoo appointing a new CEO with ambitions to return the aging portal to its former glory continues. After Verizon sold off Yahoo to private equity firm Apollo Global Management earlier this year, the portal has tapped as its new CEO former CBS executive Jim Lanzone, who is looking to grow Yahoo's finance and sports verticals as well as its ad tech business, according to The Wall Street Journal. A familiar playbook from his predecessors, what would be new is if Lanzone proves to be the chief executive who can actually execute on it.
https://staging.digiday.com/?p=425850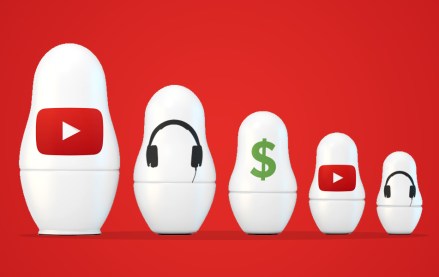 August 17, 2023 • 3 min read
•
•
Adalytics Research asks, 'Are YouTube advertisers inadvertently harvesting data from millions of children?'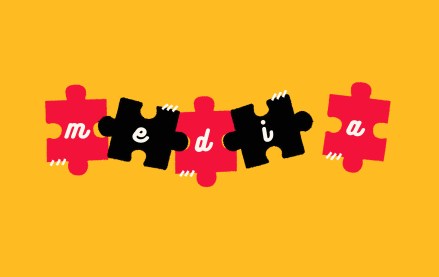 August 17, 2023 • 10 min read
•
•
Publishers' Q2 earnings reveal digital advertising is still in a tight spot, but digital subscriptions are picking up steam.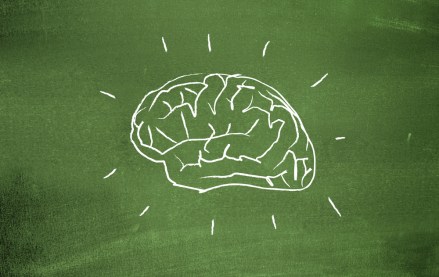 August 17, 2023 • 5 min read
•
•
Experts reflect how the failures of social media and online advertising can help the industry improve the next era of innovation.