Media Briefing: How publisher CROs are using their newly expanded roles to navigate economic uncertainty
August 25, 2022 • 11 min read
•
•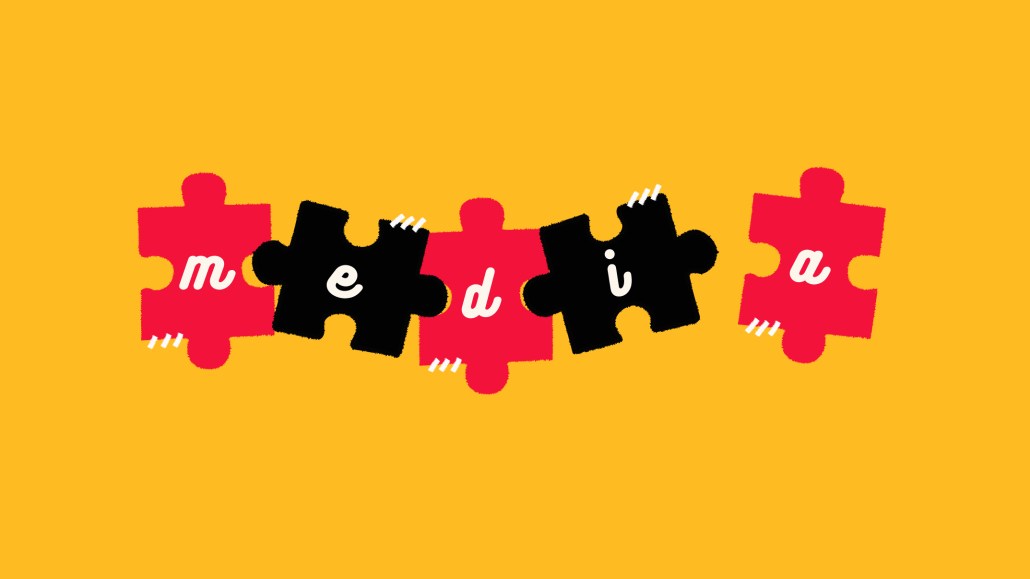 Ivy Liu
This week's Media Briefing unpacks the recent four-part Evolving CRO miniseries on the Digiday Podcast to highlight the top takeaways from some of the media industry's biggest revenue leads in the midst of another economic downturn.
Inside the CROs' strategies
Despite warning signs, publishers' marketing budgets remain stable
CNN's unreliable future, Australia's laws make their way to the U.S. and more
Inside the CRO's mind
The key hits:
The role of the CRO has changed for many revenue heads in the past year, going from head of ad sales to overseer of subscriptions, commerce and events.
Many CROs are relying on lessons learned from 2020 to get through the current economic slowdown.
There is shared hope, however, that advertisers will not be halting their ad spend to the same degree in Q3 and Q4 2022 as they did in Q2 2020.
During the month of August, my co-host Tim Peterson and I invited four chief revenue officers from BuzzFeed Inc., The Daily Beast, The Washington Post and Vox Media onto the Digiday Podcast to understand just how much of an impact the economic slowdown has had on their businesses, just two years after the pandemic threw many media companies into a tailspin.
What we learned, however, was that the role of CRO looks entirely different than it did even a year ago for these revenue chiefs after the uncertainty of 2020 forced many publishers to rethink how their revenue streams flow together.
The Daily Beast's CRO Mia Libby, Vox Media's CRO Ryan Pauley and WaPo's CRO Joy Robins all recently shifted their purview from solely dealing with advertising revenue to overseeing subscriptions, events and even commerce revenue (in Libby's and Pauley's case). This was done in the name of creating a cohesive user experience and finding ways to increase first-party data collection while improving the conversion rate of readers to paid subscribers.
Meanwhile, BuzzFeed Inc. appointed its CRO Edgar Hernandez, who served as the CRO of Complex Networks before it was acquired by BuzzFeed at the end of 2021. Though the bulk of his job remains focused on advertising and events revenue, the revenue head is now overseeing more brands than the year prior.
As the role of CRO shifted, so too did the structure of many of these companies. Now, facing what could be another recession, the strategies for withstanding these headwinds and getting through to the other side unscathed are in a lot of ways based on the learnings these execs took away from 2020.
Below are highlights and takeaways from the four-part Evolving CRO series on the Digiday Podcast. All episodes from the series can be found here.
Cautiously optimistic
For two of the revenue chiefs featured in the series — Hernandez and Pauley — their companies are in a much different position now during this economic slowdown than they were in 2020, namely because their portfolios grew with the acquisitions of Complex Networks and HuffPost by BuzzFeed and Group Nine by Vox Media. And for both, this ending up being serendipitously timed now that the newly expanded companies have more inventory and new products to sell in a competitive advertising marketplace.
Unlike 2020, Pauley said his sellers are "still having more growth conversations with a lot of clients. The clients might know that they need to be a little more conservative today but are still thinking in ambitious ways around [the] holiday season, around Q4 [and] even around 2023. We can already see where things are hopefully going to start to pick back up again versus [in] 2020 no one knew what was going on. [You] couldn't see past next week, let alone next month or next quarter."
Hernandez, however, said his team is braced for the worst-case scenario to not be caught off guard by a full-blown recession — particularly notable given the company's second-quarter earnings report was less than stellar.
"We've been playing the game as if we are in a recession," said Hernandez. Despite that, the number of RFPs that the company has received for the fourth quarter are on par with last year, "but I can't predict exactly where it's going to land at the end of the quarter," he said.
Reprising the 2020 playbook
To mitigate the potential blow from this economic slowdown, some CROs, like Robins, are taking the lessons learned from 2020 to lead their companies through this time of uncertainty.
"Being partners to brands, regardless of whether or not they have [a] budget to spend right now, is really important. It is essentially back to our playbook from 2020 when all brands pause spending. So how do you continue to think about bringing value across the marketplace rather than just specifically [focusing] on [high performing] sectors?" said Robins.
Ignoring specific categories that have momentarily pressed pause on their advertising spend risks losing that business once they get the green light to restart their marketing strategies. This also means that publishers need to play along with shorter planning cycles, which was a common pain point in spring and summer 2020. It ultimately, however, taught many teams how to turn around a campaign in a day or two versus having several weeks of lead time — a valuable skill today.
"We're still getting a lot of Q3 opportunities today [in the] last couple days of July. It's quick planning cycles. It's shorter decision timelines. Most brands aren't necessarily greenlighting [their] budget[s] until the moment that they have to make the commitments," said Pauley.
"There are some elements of use it or lose it," Robins agreed, "but I think that marketers are being responsible and in some cases conservative with spend, and as conditions either improve or they [gain] the ability to release those budgets, it becomes a [question of] how do we get into market quickly?"
Constant innovation keeps revenue flowing
Not all CROs believe 2022 reflects 2020.
"I would say that these two [periods of time] don't necessarily line up from a business perspective, except that it just takes ingenuity to survive. You cannot keep doing the same thing over and over again. And if we were to try to just rip out our Q2 2020 playbook, it wouldn't work right now," Libby said, pointing to virtual events as an example of a product that might not work as well in this period.
Meanwhile, BuzzFeed's Hernandez said that innovation in the early months of the pandemic led Complex Networks to create ComplexLand, a metaverse version of its tentpole festival, ComplexCon. Despite being built to recoup some of the money lost from the cancellation of ComplexCon 2020, ComplexLand is still generating a sizable amount of revenue for the company in 2022, having just completed the third iteration of the virtual festival in May.
Its success was enough to keep ComplexLand as a permanent, recurring product in the company's repertoire after finding that the virtual version doesn't cannibalize its in-person counterpart.
Keeping this in mind in 2022, Hernandez said on his episode of the podcast that looking for other "efficient" and "innovative" new platforms and products will be the strategy for how he helps differentiate BuzzFeed in the marketplace to clients who have limited budgets but want to still make a splash with audiences.
Google's cookie charade
At the end of July, Google announced yet again that it was delaying the removal of third-party cookies from its Chrome platform to 2024, which begged the question: Is this a big deal for publishers anymore?
"When Google announced this push back to 2024, it was a minor blip on the radar. And I remember I saw the headline, but we didn't scramble to understand what it would mean for our business the way that we did when the first delay came out — a push back to 2023," said Pauley.
In 2021, three-quarters of Vox Media's total impressions ran through the company's first-party data solution Forte, making the bulk of its display revenue first-party data-reliant. "We have already blown past the critical mass of [how much of] our ad inventory leverag[es] first-party versus third-party data," said Pauley.
What we've heard
"Football [season] is what we're geared up for. We know that [sports] books are going to spend and they're going to spend aggressively because that September bettor that [they] acquire is going to be [their] most profitable bettor because they're going to stay with you for the entire season."

— Patrick Keane, CEO of Action Network, on how sports books are increasing advertising budgets with hopes to acquire new sports bettors with high lifetime value.
Despite warning signs, marketing budgets remain stable
When there's an economic downturn, one of the first areas of the budget that executives typically slash is marketing.
In this period of economic instability, some media companies, like The New York Times, are showing signs that this has already begun: The publisher announced it was pulling back on its own brand marketing spend during its second-quarter earnings call on Aug. 3.
Last week, however, the U.K.'s Institute of Practitioners in Advertising placed a print ad in the Financial Times urging brands not to cut their marketing budgets. Though average marketing budgets have improved year-over-year with spend increasing from 6.4% to 9.5% of company revenue across industries, they still lag behind pre-pandemic levels, according to a June survey by research firm Gartner.
Despite these warning signs, marketing budgets at other media companies remain stable. These lines of business are typically an indicator of recessionary conditions, but similar to other industry signals including the strength in the job market and consumer spending, the publishers' steady marketing budgets make the economic situation difficult to predict.
A spokesperson at The Los Angeles Times said they are not making changes to the publisher's marketing budget in the third quarter, and neither is The Washington Post, according to a spokesperson. One PR and communications veteran who works with media clients and asked not to be named said they also have not seen any clients pull back yet.
Axios is even building out its marketing team with a few job postings for growth marketing roles. "As we expand our premium subscription offerings with Axios Pro, investing in marketing is a big part of our growth strategy," said Mia Vallo, vp of growth at Axios. "We continue to focus on areas that are growing while paying attention to the ROI of our marketing initiatives."
"People are naturally conscious about their budgets given the economic climate, but we're not seeing a material impact," said Matt Caiola, CEO at PR firm 5WPR, which works with companies like Sinclair Broadcast Group and Revolt. "What's been interesting is the level of energy and activity among businesses looking to engage with PR firms. In conversations with other firms, we think a number of people have been continuing to bring on new clients and expand their businesses."
Dave Fitzgerald, CEO of ad agency Fitzco, said the company is not cutting budgets that are "client-facing or new business-facing." The company has not made cuts to its PR and communications, he said, but is evaluating offsite storage space, employee travel expenses and holding off on hiring. None of Fitzco's clients have cut their marketing budgets, Fitzgerald said.
"Ironically and counterintuitively, the most significant communications returns often occur during times of economic contraction," Sean Cassidy, president of PR firm DKC, wrote in a post on PR Daily. He argues that during times of economic uncertainty, "companies cannot disappear from the minds of customers or prospective customers."
Therefore, this period may present an opportunity to those that continue to push their marketing efforts.
"When times are bad, you want to grab as much share as you can. If your competitors are pulling back in a category where brand loyalty is important, it's certainly the time to spend and grab share," Fitzgerald said. — Sara Guaglione
Numbers to know
60%: The amount that the odds were reduced of receiving a high performance rating for Hispanic employees at The New York Times in 2021, according to data provided by the publisher for all of the 1,300 employees represented by the NewsGuild of New York. Being Black reduced those odds by 47%.
$44 million: The price subscription management platform Zuora paid to acquire paywall software provider Zephr.
What we've covered
CRO Brian Gleason on why Criteo is 'not an ad network':
Historically known as the industry's go-to retargeting tool, Criteo has since embarked upon an acquisition strategy, with the 2021 purchase of Mabaya.
Another key component of Criteo's retail media strategy has been the appointment of long-time GroupM exec Brian Gleason as its chief revenue officer.
Read more about Gleason's strategy here.
Ocean Media's Jay Langan on how data fueled this independent agency's long-term strategy:
Over the last two decades, Ocean Media evolved into a data-driven firm that's helped to transform popular brands like Mint Mobile and Rakuten into household names.
CEO Langan spoke with Digiday about how independent agencies are unique from holding companies, as well as how Ocean Media uses data and performance metrics to give clients an edge.
Read more about Langan's growth strategy here.
What we're reading
Was Fox News responsible for Brian Stelter's ouster?
Fox News was often a target during Stelter's Sunday show, "Reliable Sources," but CNN's new leadership may have finally had enough, according to the Washington Post.
Tech might be forced to pay up, thanks to Australia:
A bipartisan group of lawmakers revealed its updated journalism competition bill that takes a page from Australia's legal system, which yielded more than $140 million in payments to news companies from platforms, according to Axios.
Several news organizations join the ACLU in suing Arizona:
The ACLU and many media outlets including NBCUniversal Media, Arizona Broadcasters Association and the National Press Photographers Association filed a petition in U.S. District Court challenging a controversial Arizona law restricting how the public can film police, according to the Associated Press.
https://staging.digiday.com/?p=462007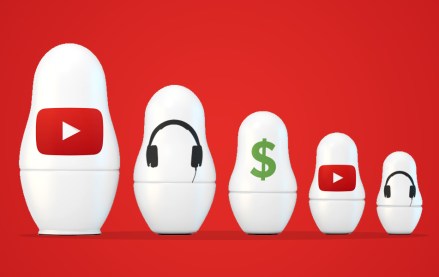 August 17, 2023 • 3 min read
•
•
Adalytics Research asks, 'Are YouTube advertisers inadvertently harvesting data from millions of children?'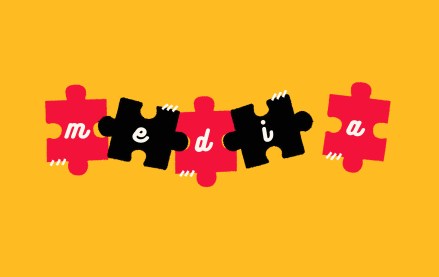 August 17, 2023 • 10 min read
•
•
Publishers' Q2 earnings reveal digital advertising is still in a tight spot, but digital subscriptions are picking up steam.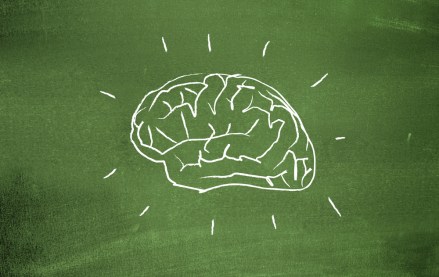 August 17, 2023 • 5 min read
•
•
Experts reflect how the failures of social media and online advertising can help the industry improve the next era of innovation.