Media Briefing: Advertising and commerce ebb while subscriptions flow in publisher's Q2 earnings reports
August 18, 2022 • 12 min read
Ivy Liu
In this week's Media Briefing, media editor Kayleigh Barber analyzes the latest quarterly earnings reports from BuzzFeed, IAC's Dotdash Meredith, News Corp's Dow Jones, Gannett, The Arena Group and The New York Times.
The state of the media market
Despite Gannett's layoffs, local news outlets are hiring
The Roe reversal's traffic impact, publishers gaming traffic and more
The state of the media market
The key hits:
Half of the publicly traded publishers in this roundup saw a decrease in total revenue or pro forma revenue in the second quarter.
Single-digit percentage declines were standard in publishers' digital advertising revenue.
Commerce is down for BuzzFeed while digital subscriptions are up for news publishers.
If the first quarter of the year showed signs of uncertainty about the state of digital advertising and publishers' commerce businesses, the second quarter all but confirmed that these revenue streams are being directly impacted by the state of the economy. In fact, "headwinds" to advertising caused by the "challenging macroeconomic environment" were consistently quoted in earnings calls by the publishers' chief executives and chief financial officers, echoing what many execs from platforms, like Twitter and Meta, said in their companies' earnings reports last month.
Diving further into publishers' second quarter earnings reports, though, the blame might not be all on the economy at large but rather which revenue streams companies like BuzzFeed, Gannett, IAC's Dotdash Meredith, News Corp's Dow Jones, The Arena Group and The New York Times have decided to hedge their bets on in the pursuit of revenue diversification.
About half of the publishers included in this roundup experienced a decrease in total revenue earned in the quarter, with the culprit namely being advertising. The other half experienced growth in revenue year-over-year, thanks to subscription revenue or, in some cases, ongoing acquisitions leading to more ad revenue flowing in than they had in years prior.
For most of those media companies that participated in the M&A race — BuzzFeed, IAC and The New York Times — pro forma revenue was used to get a clearer comparison of how these businesses performed pre- and post-acquisitions. The Arena Group, despite several acquisitions, did not report pro forma revenue in its Q2 earnings, though the company did note that its acquisitions of The Spun and Athlon accounted for 53% of its year-over-year digital advertising revenue growth in the quarter. – Kayleigh Barber
Headwinds have begun landing blows
IAC's Dotdash Meredith experienced a 7% decline in pro forma digital revenue (which encompasses advertising, commerce, digital subscriptions and other various businesses) from $234.5 million in Q2 2021 to $253.1 million in Q2 2022.
During the company's earnings call on Aug. 9, Dotdash Meredith CEO Neil Vogel placed half the blame for that on the macroeconomic environment and half on the company's decision to demonetize and move some of its newly acquired Meredith brands onto Dotdash's proprietary tech stack during the quarter.
The advertising categories that have been experiencing "concentrated problems," according to Vogel, are retail, food and CPG and unfortunately for IAC, "the Meredith assets that we bought over-index on those categories based on the brands that they are," he added during the company's Q2 earnings call.
Beyond the macroeconomic impacts to advertising, Vogel also attributed the decline in digital revenue to the company taking longer than expected to migrate the Meredith properties over to the Dotdash tech stack. Right now, about 75% of the company's total traffic is coming through what he called Dotdash's "performance sites," but a quarter of that audience is still not being efficiently monetized. This has caused "a little bit of a knock-on effect" leading the company "into a tougher period without our full arsenal of tools," he added.
Digital advertising revenue decreased by 2.4% year over year for The New York Times, which attributed this to "the impact of the challenging macroeconomic environment, a reduction in marketer spend on advertising adjacent to news coverage, and supply constraints in programmatic advertising related to choices we made to drive more audience to our apps," said CFO Roland Caputo during the company's earnings call on Aug. 3.
On the other hand, the company's print advertising revenue increased by about 15% with live entertainment and luxury advertisers increasing their spend in the quarter, Caputo said. This increased the Times' overall advertising revenue by 4% in the quarter year-over-year.
Not all boats are going under
News Corp's earnings report included its full fiscal-year earnings, which ended on June 30 and indicated that Dow Jones experienced its highest-ever growth rate in advertising revenue since its 2007 acquisition — up 20% — due to a 22% year-over-year increase in digital advertising revenue and a 19% year-over-year increase in print advertising revenue.
Digging deeper into the fourth quarter data, the growth trajectory remains with ad revenue increasing by 13% year over year, or $13 million. Digital advertising specifically grew by 16% year over year and contributed 58% of the total advertising revenue in the quarter, compared to 56% in the prior year period, according to News Corp's earnings report.
Meanwhile, The Arena Group — which publishes Sports Illustrated, The Street and Parade, among others — saw its digital advertising revenue increase by 114% year over year to $24.7 million, which is primarily attributable to the addition of ad revenue and sellable inventory from the acquisitions of The Spun (June 2021) and AMG/Parade (previously known as Athlon and closed April 2022), according to the company's latest quarterly earnings filing with the Securities and Exchange Commission.
While the company did not disclose pro forma revenue comparisons, it did break down revenue generated from its various titles. The Spun recorded $4.5 million of digital ad revenue and AMG/Parade recorded $2.5 million. Meanwhile, The Street brought in $1.6 million, Sports Illustrated made $872,000 and the legacy business earned $1.8 million.
The Arena Group also attributed this growth to "traffic improvements of 82% and over 40% growth in display CPMs," according to a press release. The bump in display CPMs is somewhat surprising as Operative's STAQ Benchmarking Data reported that in the second quarter of 2022, the average cost of CPMs in the programmatic open marketplace (based on each week's average) was $1.58, down from $1.74 in the same period the year prior.
BuzzFeed also reported an increase to its advertising business, with revenues increasing 11% year-over-year to $53.2 million. However, excluding Complex's contribution, BuzzFeed's ad revenue declined by 5% year over year, and the company saw a 3% decline in overall ad pricing in the period.
That said, BuzzFeed's CFO Felicia DellaFortuna said the company is starting to feel "pricing pressure" on its owned and operated inventory from those macroeconomic trends. And because BuzzFeed's content "is still heavily leaning into branded promotional content… we do expect, with the macroeconomic headwinds, for the branded promotional content to be most impacted in Q3."
Commerce isn't king
Sticking with BuzzFeed for a moment, the once-prized commerce business took an even deeper hit in the second quarter than it did in the previous quarter. While Q1 still experienced growth (albeit off target), Q2 saw a 22% decline in commerce revenue year-over-year to $13.3 million.
These declines were expected against the elevated spending during the pandemic, according to DellaFortuna, but the same pattern from last quarter's earnings report emerged, showing that decreased Facebook traffic caused a decrease in audience to the company's shopping content. The timing shift of Amazon's Prime Day event from Q2 in 2021 to Q3 in 2022 also played a part.
Dotdash Meredith attributed part of its decrease in digital revenue this quarter to a softening of consumer demand impacting affiliate commerce revenue and performance marketing revenue, which encompasses financial services products.
Digital subscriptions are holding steady
The New York Times has been on a crusade to increase its digital subscription business for years, recently repositioning its categorization of this business from the number of total subscriptions to the number of individual subscribers it has in its ecosystem. And with the acquisition of The Athletic last year, it's only furthering its commitment to growing this business.
It appears that this strategy has been working for the company because, despite a decrease in advertising revenue, the company's total revenue was $555.7 million for the quarter, a 7.9% increase year-over-year in pro forma revenue. Its digital subscription revenue increased to $238.7 million, up 25.5% year-over-year. That increase came from adding 180,000 digital-only subscribers in the quarter.
Dow Jones' total print and digital subscriptions business increased by 29%, or $97 million, with digital subscriptions accounting for 68% of the total revenue stream in the quarter. Total subscriptions to Dow Jones' consumer products reached about 4.9 million, up 9% from the prior year while digital-only subscriptions to Dow Jones' products grew 14%. Compared to the first three months of the year, Dow Jones added about 100,000 subscriptions.
The Wall Street Journal grew 14% year-over-year to 3.7 million average total subscriptions in the quarter, however, this was flat with the number of total subscriptions in the first quarter of 2022, according to its Q3 earnings report. Despite that, digital-only subscriptions increased from 3 million in the Q3 to 3.1 million in Q4, representing a shift in how subscribers are preferring to receive their news.
Gannett, too, has been prioritizing its digital subscriptions business for the past year, which reached a total of almost 1.9 million paid digital-only subscribers at the end of the second quarter of 2022. While that revenue stream increased 35% to $32.5 million, digital subscriptions only account for 4.3% of the company's total Q2 revenue. Print subscriptions accounted for 32.3% of total revenue in the quarter, or $242 million, according to Gannett's earnings report, which was down 15.4% from Q2 2021. 
There is still a long way to go for Gannett to get its digital subscription business up to the level of importance that print sits at. The company's shortcoming on this front led it to lay off at least 80 employees from its newspapers last week.
What we've heard
"We've come to rely far less on programmatic open revenue than we did two or three years ago. We are seeing some of the softness in those CPMs."

— The Washington Post chief revenue officer Joy Robins on the Digiday Podcast
Despite Gannett's layoffs, local news outlets are hiring
Gannett's latest layoffs should not necessarily serve as a barometer for the local journalism job market.
Some of the affected Gannett journalists took to social media to announce their departures. But amid the slew of layoff announcements was a bright spot: Gannett employees' tweets were met with a number of responses from employees at other local news outlets currently hiring. They shared open roles, job postings and company job boards, ranging from newspapers owned by large for-profit organizations like McClatchy and Hearst Newspapers, to non-profit news outlets like Cardinal News in Virginia and family-owned organizations like The Advocate.
"There's this fascinating dichotomy in our industry right now, where you continue to see dramatic contractions with legacy news and layoffs still happening, and then in our world, which is small- to medium-sized independent digital news organizations both nonprofit and for-profit," said Mary Walter-Brown, founder and CEO of News Revenue Hub. She added, "There are dozens of open positions in many of the newsrooms we work with."
While job listings on the site JournalismJobs.com were slow the first week of August (typical for this time of year, according to founder Dan Rohn), "this week has been really busy," he said, with 47 job postings on Tuesday. "Gannett's recent layoffs have not impacted our client base, especially newspaper companies," Rohn said.
The Advocate, with the help of donors, has been able to expand its investigative team and coverage of the environment in the last year, said Rene Sanchez, editor and vp of News for The Times-Picayune, The Advocate and NOLA.com.
In the past year, McClatchy has grown its news team by about 10%, said Kristin Roberts, chief content officer. (Editors at its Sacramento Bee and Fort Worth Star-Telegram publications tweeted about open positions last week). Service journalism desks were set up in multiple newsrooms about two years ago, modeled after the success of this coverage by the Philadelphia Inquirer. This strategy has helped McClatchy grow its audience by double-digit percentages for four consecutive quarters, Roberts said, leading to more opportunities to monetize this larger audience and re-invest in its newsroom.
The non-profit Cardinal News — which covers the politics, economy and culture of Southwest and Southside Virginia — launched last year with 12 donors. Now with over 1,300 donors and "generous grants," the digital site is in the process of hiring three reporters with the additional funding, said executive editor Dwayne Yancey. "We only hire someone when we have a guaranteed three-year funding stream," he added.
Meanwhile, the number of nonprofit news outlets is growing. The Institute for Nonprofit News now has over 400 members, from 350 in 2021 and 140 in 2017.
"There are a number of INN member news sites that have grown significantly in Gannett towns. Not to replace them exactly but to definitely supplement Gannett coverage," director Sue Cross said, pointing to outlets like The Ithaca Voice and LkldNow. – Sara Guaglione
Numbers to know
48%: Percentage share of surveyed publisher executives who expect third-party cookies to continue to be used in Google's Chrome browser until 2025 or later.
13%: Percentage increase year over year in digital ad revenue that Condé Nast recorded in the first half of 2022.
29%: Percentage increase year over year in digital ad revenue that Bloomberg Media recorded in the first half of 2022.
>50%: Percentage share of BuzzFeed's ad transactions in the U.S. that use its first-party data product Lighthouse.
What we've covered
How TikTok's ad revenue-sharing program TikTok Pulse works:
In May, TikTok announced a program to run ads against the top 4% of videos on the platforms and share the revenue with the videos' creators.
TikTok Pulse effectively operates as a post-roll ad program.
Watch an explainer video about TikTok Pulse here.
How The Washington Post's Joy Robins is using lessons from 2020 to handle the current economic slowdown:
The Post has seen the tech, finance and auto ad categories soften, while travel, entertainment and pharma have been strong.
Programmatic ad CPMs have also softened, though the Post is insulated by its direct-sold business.
Listen to the latest Digiday Podcast here.
How media companies like The New York Times, BuzzFeed and Gannett are managing costs in an economic downturn:
The New York Times is cutting back on marketing spend, while BuzzFeed is cutting back on office space.
BuzzFeed is slowing hiring, and Gannett is laying off employees.
Read more about media companies' cost cutting here.
BuzzFeed expands first-party data product Lighthouse to international markets:
BuzzFeed's first-party data product will now be available in the U.K., Canada, Australia and Latin America, in addition to the U.S.
Campaigns using Lighthouse will start running internationally on Sept. 1.
Read more about BuzzFeed's Lighthouse expansion here.
Publishers and ad execs grow cynical of third-party cookie deprecation:
Publishing executives are skeptical that Google will go through with disabling third-party cookies in its Chrome browser.
Publishers think, if the third-party cookie does go away, it will help Apple and hurt ad tech companies.
Read more about third-party cookie deprecation here.
What we're reading
The Roe reversal's effect on publisher traffic:
Publications serving female audiences, including Jezebel, The 19th and The Cut, have seen traffic surge in connection with the Supreme Court overturning Roe v. Wade, according to The New York Times.
The platform newsletter downturn:
Substack and Meta have started to limit the number of writers they pay to distribute newsletters through their respective platforms, according to Insider.
Publishers game traffic:
Blavity, Complex and Los Angeles Times are among the publishers running ads in mobile game "Subway Surfers" to drive traffic to their respective sites, according to Marketing Brew.
Publishers play games:
Publishers like The New York Times, The New Yorker and Vulture are using games, such as crossword puzzles, to help them hold on to subscribers, according to Nieman Lab.
Apple's original podcasts play:
Apple's TV studio has spent up to $10 million on investing in original podcasts for its podcasting platform that could eventually be adapted into movies and TV shows, according to Bloomberg.
https://staging.digiday.com/?p=461724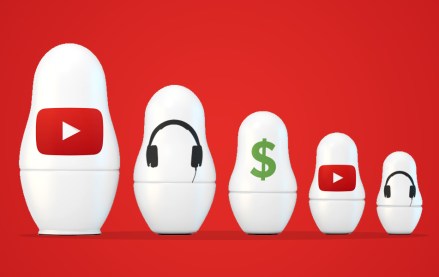 August 17, 2023 • 3 min read
Adalytics Research asks, 'Are YouTube advertisers inadvertently harvesting data from millions of children?'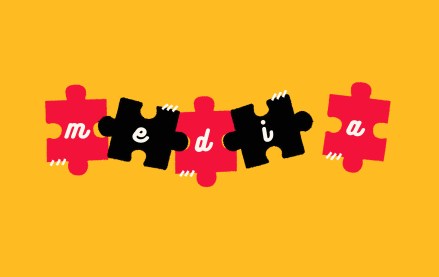 August 17, 2023 • 10 min read
Publishers' Q2 earnings reveal digital advertising is still in a tight spot, but digital subscriptions are picking up steam.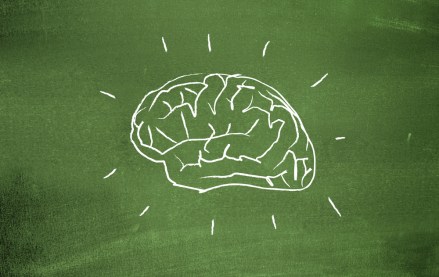 August 17, 2023 • 5 min read
Experts reflect how the failures of social media and online advertising can help the industry improve the next era of innovation.