Media Briefing: A snapshot of the digital media economy at the start of earnings season
July 28, 2022 • 11 min read
•
•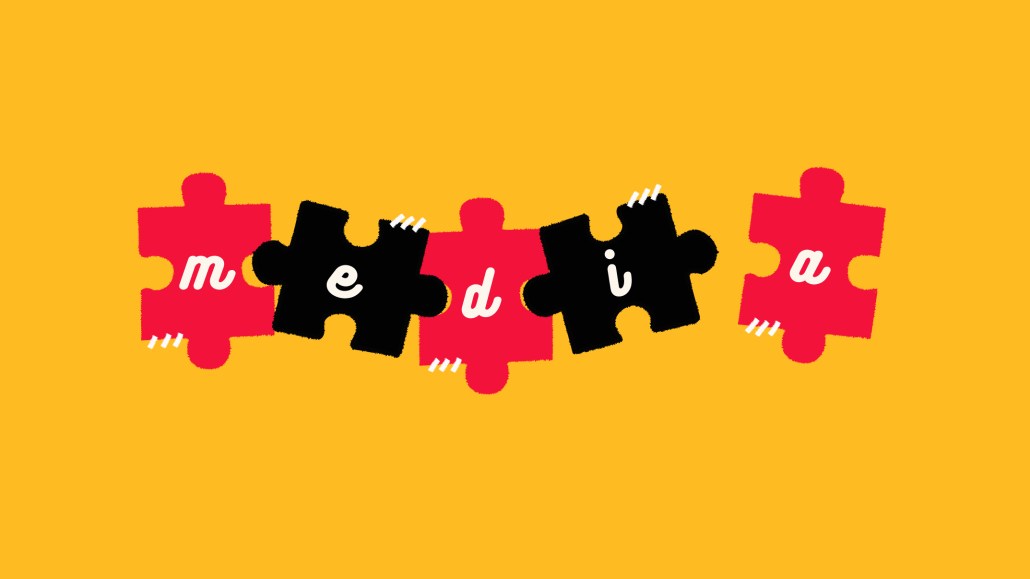 Ivy Liu
In this week's Media Briefing, media editor Kayleigh Barber examines the state of the digital media economy as major tech platforms report quarterly earnings and advertising and commerce businesses remain in flux.
Businesses on the brink
The post-cookie identity picture is a freeze frame
Digiday experiments with NFTs
Media execs prep for recession, layoffs at Vox Media, The Washington Post reinforces its return-to-office policy and more
Businesses on the brink
The key hits:
IAC's Dotdash Meredith saw an 18% decrease in its pro forma digital revenue in June 2022 compared to June 2021.
Platforms like Google, Twitter and Snap are already reporting lower revenue than expected, blaming "macroeconomic headwinds" as a primary reason for down ad revenue.
Media advisors and analysts say they're seeing warning signs but are waiting to see how much of a hit certain advertising categories take before proclaiming a recession.
Not all media analysts are ready to call it a recession, but there are plenty of red flags popping up in the digital advertising economy.
Earlier this month, IAC issued its June Monthly Metrics report revealing its media subsidiary Dotdash Meredith had an 18% decrease in pro forma digital revenue in June 2022 compared to June 2021 — pro forma measures Dotdash's comparable revenue from before and after its acquisition of Meredith last December. For context, this decrease followed a smaller 3% year-over-year decline in pro forma digital revenue in May.
Representatives from Dotdash Meredith declined to speak further about the reasons for why pro forma digital revenue was down in June, stating that the company does not break out the various businesses — commerce, programmatic advertising, branded content, licensing and others — in its monthly or quarterly earnings reports.
While one company does not speak for the whole of the industry, it does beg the question if Dotdash Meredith is alone in experiencing a decrease in revenue at the halfway point of the year. And beyond that, how much the economic slowdown of 2022 mirrors the pandemic-induced recession of 2020.
"That was a quick recovery [in 2020]. Q2 was rough but then Q3 bounced back. I don't know if this one's going to be so quick. It will for sure take us into 2023," said one publishing exec.
Programmatic ebbs and slows
The programmatic open marketplace is experiencing dips in CPMs compared to the weekly averages it saw in 2021. According to Operative's STAQ Benchmarking Data, the first week of June 2022 had an average CPM of $1.58, nearly $0.20 lower than the average CPM the same week in 2021. By the first week of July, however, average CPMs fell to $1.41, the second lowest CPM of the year after the week of January 2, 2022. That was more than $0.20 lower than the same week's average in 2021.
"There's always a dropoff [in programmatic ad prices] at the end of the quarter and start of the new quarter," said another publishing executive. "The drop we saw was not terrible. It was there. It wasn't bigger than expected, but I think the recovery from the drop is slower than expected."
Big Tech sees weak advertiser demand
The official second-quarter earnings reports for many public media companies won't be out until August. At that point, they will help further unpack just how significant of an impact the economic slowdown has had on the digital media industry, but in the meantime, some of the major platforms are already reporting that 2022 is not the growth year executives once hoped for.
"It's not a slam dunk to pronounce [a recession] today. There are plenty of warning flags, though," said Todd Krizelman, CEO of MediaRadar. "Google's [second quarter] results reinforced what we see, which is, some segments have slowed down but others are going like gangbusters."
Up and down ad categories
Krizelman is correct in saying that what's going on in the industry is not a blanket statement. Just like in Q2 2020, certain advertising categories are experiencing decreases while others are growing.
Travel is up 82% year-over-year in the first six months of 2022 versus the same period in 2021. This category expands from airlines and luggage companies to helicopter charter flights and local ice rinks, Krizelman said.
Meanwhile, all food advertising, including CPG brands, is down about 2% in the first half of 2022 compared to 2021. Wine, beer and spirits is also down a whopping 21% year-over-year, per MediaRadar.
Beauty is up 20% with people going out and about more, and home furnishings is up 12% as many major retailers are now sitting on a surplus of products after supply chain issues were resolved, Krizelman said.
Restaurants and bars are down 11% in marketing spend as they return to a state of normalcy post-COVID and the pet category is down 9% after the surge of people adopting dogs and cats in the early months of the pandemic has finally waned.
With the categories in flux — and with many "up" categories being different in 2022 than the ones up in 2020 — advertising agencies and ad tech vendors are also readjusting their predictions for revenue growth this year.
Financial advisory Macquarie Group released a set of research from its clients in the media and entertainment, ad tech and advertising categories revealing the decreases in predicted annual revenue for 2022 as of June.
At the mid-year point, Macquarie found the average revenue growth rate predicted for the full year of 2022 decreased from 9.9% to 9.7% year-over-year for media & entertainment, from 23.2% to 21.4% for ad tech and from 6% to 5.1% for advertising. While this might not seem like a drastic dip — the aforementioned stats would all mark year-over-year increases, after all — it's important to recognize that many companies across the industry are reconciling with the fact that initial growth goals will not be met this year.
No business is safe, not even commerce
Ad revenue is not the only area of publishers' businesses that are at risk. Earlier this week, Shopify laid off 10% of its staff — approximately 1,000 employees — as "consumers resume old shopping habits and pull back on the online orders that fueled the company's recent growth," according to a report by The Wall Street Journal.
This trend of consumer behavior, of course, threatens publishers' e-commerce businesses as well, and if a recession leads to shoppers spending less altogether, the whole industry will be in a vicious cycle. In July, the U.S. consumer confidence index fell for the third consecutive month.
"A [gross domestic product] slowdown will lead to an ad slowdown, which will impact everybody," said Tim Nollen, a director and senior analyst for the media, entertainment, advertising & ad tech division of Macquarie. The U.S. will report GDP growth — or lack thereof — for Q2 on Thursday. – Kayleigh Barber
What we've heard
"[Podcast revenue] will probably get to 50% [of total revenue this year]. A lot of that depends on how the other lines are growing. We have three lines of business: digital business, audio business, and subscription business that we're leaning into quite hard."

— Slate CRO and president Charlie Kammerer
The post-cookie identity picture is a freeze frame
A little more than a year ago, Google's decision to delay its deprecation of third-party cookies in its Chrome browser put publishers' post-cookie preparations in something of a holding pattern. A year later, they're still in it (and might be for another couple of years).
"We're definitely in a holding pattern waiting to see what comes next," said one publishing executive.
To be clear, publishers haven't been sitting on their hands while waiting. They continue to develop their first-party data capabilities and assess alternative identifiers like Unified ID 2.0 — as they were doing before Google's postponement. But they're still waiting for the buy side to decide on which alternative IDs advertisers will support. "That's the sticking point, and I don't know what we can do to move them along," said a second publishing executive.
Well, that's not the only sticking point. Publishers remain leery of the potential for all this alternate ID effort to be for naught (or at least not yet).
"You've gotta ask if Google is going to actually kill the cookie," said the first publishing executive on Tuesday.
The next day, Insider reported that Google plans to postpone its third-party cookie deprecation deadline once again, this time to 2024… at least, and Google confirmed as much in a company blog post stating, "we now intend to begin phasing out third-party cookies in Chrome in the second half of 2024." Cue Wilson Phillips: I know that there is pain, but you hold on for one more day… — Tim Peterson
Numbers to know
4.4 million: Number of podcasts that were distributed on Spotify during the second quarter of 2022.
84%: Percentage share that came from unregistered non-subscribers across 670 publishers' sites that have subscription models.
$87 million: Enterprise value of 3BlackDot, a gaming-centric media company that has been purchased by its CEO from Webedia.
27: Number of Twitter Spaces events that The New York Times has held this year, as of its July 8 event on U.K. prime minister Boris Johnson's resignation.
$60 million: Amount of revenue that Newsweek generated in 2021.
Digiday experiments with NFTs
Digiday launched a special editorial project called Token to Play, including 10 stories exploring the challenges and opportunities associated with NFTs in media, marketing and gaming & esports. In addition to this editorial package, we have also created 10 NFTs of robot avatars as art and are using this drop as an opportunity for experimental journalism where we try our hand at creating and minting NFTs to get a better grasp of these digital assets to inform future reporting. Check out the project here.
What we've covered
Instagram makes some meaningful gains with publishers:
Digiday+ Research surveyed 72 publisher professionals in June about where Instagram fits into the social strategy.
58% of respondents said they're investing a little or a moderate amount on original Instagram content.
Read more about Instagram here.
BDG's comedy content studio attracts ad dollars to its parenting vertical:
The BDG Comedy Studio has generated at least $10 million in revenue since BDG acquired it through its purchase of Some Spider Studios in September.
The comedy studio has worked with 22 different advertisers, roughly 90% of whom are new to BDG.
Read more about BDG here.
How Slate's Charlie Kammerer is prioritizing frequency to boost podcast revenue:
The podcast publisher is producing shorter seasons of its shows that can be released more regularly.
"Slowburn," "Decoder Ring" and "One Year" are moving from one season per year to two or three.
Listen to the latest Digiday Podcast here.
Publishers hope NFTs will increase event revenue, but slow adoption of blockchain tech leaves attendees unsure:
Blockworks and CoinDesk have offered NFTs as VIP tickets or freebies for attendees.
However, even crypto enthusiasts haven't exactly raced to take the publishers up on the offers.
Read more about NFTs as event revenue here.
NFT holders might become the new membership model but could threaten other revenue streams:
Blockworks, Playboy and Time have formed communities out of the people who have purchased their NFTs.
However, the one-time purchases could preclude or disrupt other revenue streams.
Read more about NFTs as membership models here.
What we're reading
Media execs prep for a recession:
Media executives say their businesses have yet to take a nosedive, but they are girding up for the economic downturn to intensify, such as by slowing hiring and putting on a brave face, according to Vanity Fair.
Layoffs at Vox Media:
Speaking of media companies preparing for a recession, Vox Media has laid off 39 employees and slowed hiring to head off any further economic downturn, according to Axios.
The New Yorker's archive editor controversy:
The New Yorker fired its archive editor Erin Overbey last week after she spoke out against the publication, alleging the publication had subverted her work after she had called out The New Yorker for a lack of diversity and equity, according to The Daily Beast.
MEL Magazine goes under again:
A year after Recurrent Ventures acquired MEL Magazine following the branded content publication's shutdown by original owner Dollar Shave Club, its new parent company has shut down the outlet and laid off its entire staff, according to Observer.
The Washington Post reinforces its return-to-office policy:
Post staffers have not been psyched about the news organization's mandate that employees work from the office three days per week, but the Post's leadership is holding its ground while allowing for some exemptions, according to Politico.
https://staging.digiday.com/?p=458156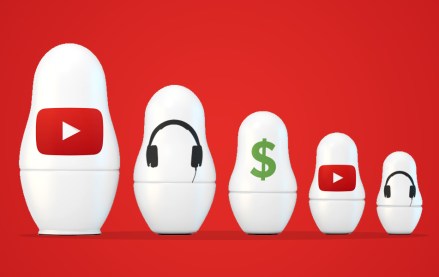 August 17, 2023 • 3 min read
•
•
Adalytics Research asks, 'Are YouTube advertisers inadvertently harvesting data from millions of children?'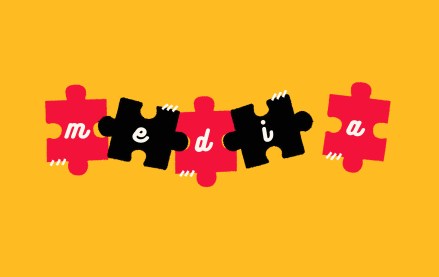 August 17, 2023 • 10 min read
•
•
Publishers' Q2 earnings reveal digital advertising is still in a tight spot, but digital subscriptions are picking up steam.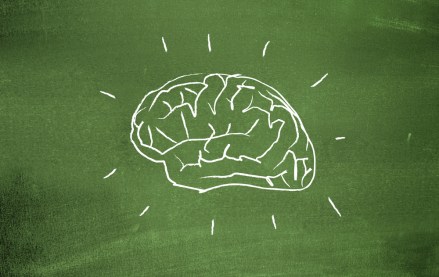 August 17, 2023 • 5 min read
•
•
Experts reflect how the failures of social media and online advertising can help the industry improve the next era of innovation.