Media Briefing: Delta variant disrupts media companies' office return timelines, employees' preparations
August 5, 2021 • 16 min read
•
•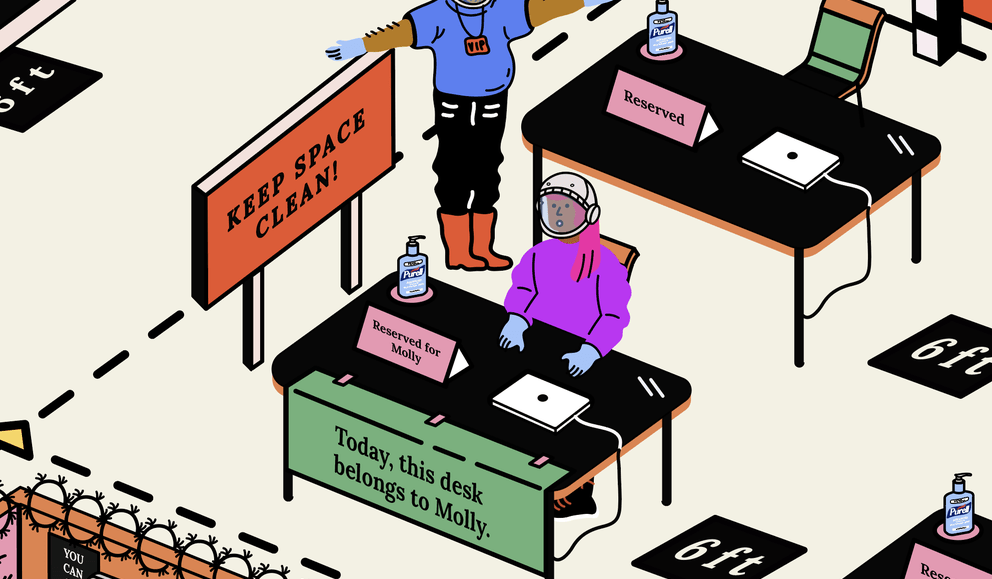 Ivy Liu
In this week's Media Briefing, publishing reporter Sara Guaglione looks at how the Delta variant is complicating media companies' office return plans and employees' preparations for exiting work-from-home life.
The Delta detour on the way back to the office
Ad buyers' opinions on Gawker's revival
3 questions with Gannett's Mayur Gupta
The Continent's messaging-centric publishing strategy, governments go after female journalists, The A.P.'s landmark new CEO and more.
The Delta detour on the way back to the office
The timeline media companies have set to bring employees back into the office is in flux at the moment, given the threat of the spreading Delta variant of the COVID-19 virus. However, many publishers set the day after Labor Day as the time to reopen offices, meaning if all still goes to plan, employees have just a few weeks left of remote work before they need to sort out commutes, pet care and the transition to an old work environment that may feel unfamiliar after 18 months of working from home.
The key hits:
Publishers are pushing back reopening timelines amid Delta spread.
Parents need to plan ahead for a return to the office.
In-office requirements are met with mixed responses.
Employees are faced with re-learning their work routines and juggling new responsibilities.
People plan to soak up the rest of a remote summer.
The media employees Digiday spoke to stressed the importance of flexibility from their respective companies. It's been a hard year and a half for people in the media industry, and being required to show up en masse isn't ideal for many who would prefer to ease into working in-person.
"All of us in the media, we all want flexibility," said Michael McDowell, a writer and podcast producer at Group Nine's NowThis. However, there is a fine line between fluidity and vapor, and at the moment, some media employees are finding themselves in yet another fog of uncertainty.
Publishers push back reopening timelines amid Delta spread
The spread of the Delta variant in the U.S. has affected a growing number of media companies' timelines for bringing employees back into the office.
Politico announced on Aug. 4 it is putting its office reopening plans on pause, after setting September 7 as the return date. A new date was not announced.
The Washington Post said on Aug. 3 it would delay its return to office deadline from Sept. 13 to Oct. 18. (On July 27, the Post said everyone employed by the publisher would have to be vaccinated by Sept. 13, unless they receive religious or medical exemptions.)
The New York Times pushed back its return "indefinitely" (though its offices will remain open for those who want to go in voluntarily, with proof of vaccination).
NPR postponed theirs to Oct. 17.
Group Nine says mid-October is the soonest employees would be asked to return, and it will give employees a 30-day notice. The company plans to provide an additional 60-day grace period for anyone that needs extra time.
Many media companies Digiday spoke to this week suggested they may update their timelines for an in-office return soon.
Local governments are also issuing requirements that introduce more uncertainty among employees. For example, Washington, D.C. has reinstated its mask mandate, requiring even vaccinated people to wear a mask indoors. But it's not yet clear whether that means Post employees will need to wear masks inside the office.
"I would not like to sit at a desk for eight hours a day wearing a mask… when I have already proved I can work well remotely… I don't think that's going to be asked of us, but we don't know at this point," said a Post reporter who asked to remain anonymous.
Parents need to plan ahead for a return to the office
The Delta variant makes it hard to plan ahead, especially for parents, said Julia Dennison, digital content director at Parents magazine and the mom of a five-year-old girl. Sorting out child care in places like New York where it's in "high demand" means parents have to "make solid plans for the next few months, despite the fact that there are these uncertainties," she said.
For the past 18 months, parents have come up against the "blurred line" between work and life at home, Dennison said. Going back to the office is "appealing" to Dennison, who can once again separate work and family. However, Dennison enjoys the flexibility of working from home. She could arrange her work hours around picking up her daughter from school, and, without a long commute, spending more time with her kid.
"It does feel like everything is happening at once in September: I go back to the office, she'll be starting a whole new school routine, and all those extracurriculars, like dance classes, start again," Dennison said. Next month will "feel like ripping off the Band-Aid when it comes to diving back into those old routines."
In-office requirements are met with mixed responses
Hearst is requiring employees work from the office three days a week starting October 4, and work remotely the other two days. Dennison hopes the two days a week at home will make the transition of working from the office "feel a little less of a shock to the system."
But not all are happy with Hearst's return to work plans, as Insider has reported. In a statement given to Digiday, the Hearst Union said they are "dismayed by the inconsistent and unclear messaging we've received from management about our return to the office." The union is also taking issue with the lack of "concrete updates" from management, such as seating assignments and which days of the week employees will need to be at the office, especially given the spreading Delta variant. A person familiar with the situation at Hearst says the company is still finalizing its plans to reopen its offices.
"People just want to fill their skyscraper with warm bodies again," said Lizz Schumer, senior editor for Good Housekeeping and a member of Hearst Union.
"Coming together in our offices reaffirms our connectivity, builds our community and helps foster an environment of creativity and overall collaboration," said a Hearst Magazines spokesperson. The hybrid model the publisher will implement offers employees "more flexibility" while maintaining "company culture," the spokesperson added.
But Adriana Balsamo-Gallina, a staff editor at The New York Times (another publisher that wants employees at the office three days a week), doesn't believe employees need to be at the office to "succeed and do our jobs." She was promoted twice during the pandemic.
"I don't think office culture is worth anyone's safety, or the safety of our families," Balsamo-Gallina said.
Re-learning a work routine
Media employees haven't all stayed put since the start of the pandemic. Some have spent time in different states or cities and are now returning to where their offices are based with the expectation that they will open soon — and they will have to figure out new commutes to work.
Schumer moved out of New York City during the pandemic to spend less on rent and be closer to family. Three weeks ago, Schumer and her partner moved back to Brooklyn. She got a test run for her new commute when Hearst asked employees to come into the office to clean out their desks to make room for the office space to be redone.
Sarah Quinn, who runs the Instagram account of Group Nine's animal brand The Dodo, also moved during the pandemic but only by a few blocks. She now lives closer to the subway, a decision she made knowing she would be returning to the office one day.
Enjoying the rest of a remote summer
The prospect of returning to cubicle life means employees are seizing their last gasps of life outside the office.
In the time between now and October 4, Schumer will take advantage of the summer and being able to get some fresh air during the day (not as easy to do when "you're on the 20th floor of a skyscraper"), by going outside at lunchtime and taking her dog for walks.
Pets will also go through a shift when offices reopen
So many people adopted pets during the pandemic that at one point animal shelters were running out of dogs. Now, new pet parents need to adapt or decide to part with their pandemic companions.
Schumer and her partner are trying to get their dog adjusted to the two of them soon not being home all day. "We are slowly leaving the dog at home more," she said. The two of them are spending time at coffee shops during the day so that their dog can get used to "self-soothing" while they are away. They haven't yet figured out doggy day care or a walker for when both of them have to go back to work.
The Washington Post reporter is also figuring out what to do with their dog, who they adopted during the pandemic, and is "very much attached to my hip." Luckily, the reporter's partner has a hybrid work policy, so the two will switch off being home with their pup.
Will office culture return?
Overall, many employees are conflicted on the work-from-home period's end and the march back to the office. They may be giving up the flexibility of working remotely, but they stand to regain the socializing of the in-person workplace.
McDowell said he misses having a place to gather and chat informally with coworkers in person and grabbing lunch or coffee with colleagues. "That is something we have lost entirely," he said.
Quinn wants to return to the office "in some capacity." Office culture "is a big part of why I chose my workplace," she said. However, Quinn admitted she was "nervous" about readjusting to the structured environment of working from an office, as well as morning commutes.
The hybrid approach Group Nine says it will take is "perfect for me to start out with, and possibly even stick to," she said. "I'm thankful that my company is giving us the flexibility to find what works best for us personally." — Sara Guaglione
What we've heard
"The Google delay is going to shift publishers' focus heavily toward Safari and solving that problem. Two years is a long time away, so I don't care what happens in Chrome tomorrow because nothing is going to happen. But Safari is a problem. So I asked Google project managers, 'How is Google the ad server going to help me figure that out?' They said, 'Oh, good point. We should figure that out.'"

— Publishing executive
Ad buyers' opinions on Gawker's revival
When Gawker finally relaunched late last month, its editors asked a number of people — Tina Brown, Ilhan Omar, Paris Hilton's publicist — what they thought of the site's return. Illuminating as the answers were, we decided to ask some ad buyers instead.
Digiday spoke to ad buyers at two different agencies, offering them anonymity in exchange for candor about the internet's reborn enfant terrible and whether they'd bother advertising on the publication now owned by BDG (née Bustle Digital Group). Their responses have been condensed. — Max Willens
Buyer 1
It's a very different management team this time. The history of that mean-spiritedness, [I don't expect again]. The way they operate, especially Jason [Wagenheim, president and chief revenue officer of BDG], it's not something he'd stand for.
They're gonna need to define what their position is in the market better, to make clients comfortable about what the new brand is. Until that's proven, there's going to be some threat of backlash.
Could it fit into the ecosystem? The way Bustle's restored other brands, sure. But this comes with a much different set of challenges. [Even] if it's gonna be rolled up in a bigger buy, the brand's gotta stand up from a brand safety perspective.
Buyer 2
[The old Gawker] was usually kind of a dark horse candidate for lots of plans. If you started off by saying [to a client], "We're going to put Gawker on the plan," they'd often go, "I don't know about that!" It always had a bit of baggage. You either had to get a client over or buy around, or give them some reassurance you weren't going to be into something more tawdry.
It's not the usual thing I've come to expect from Bustle's people. I wonder if they're trying to launch it editorially and worry about the dollars and cents of it once they've got the audience story and the editorial voice down.
So much more of media is oftentimes programmatically traded, I'd be curious to know how much of their inventory would get through a lot of clients' keyword filters and brand safety checks. That's something we think about a lot.
[The old editors], they were extremely hostile. Editors would turn on brand work that was happening within Gawker. It was like, "Guys, this is your paychecks!"
Now that it's Bustle, I'd have to imagine the businesspeople there are a little bit less tolerant of editors turning on the advertisers without cause.
Numbers to know
142,000: Number of new paid digital subscribers that The New York Times gained in the second quarter of 2021.
14%: The percentage growth in BuzzFeed's overall revenue from Q1 2020 to Q1 2021.
$900 million: The price tag for Reese Witherspoon's media company Hello Sunshine, which just sold to a firm backed by private-equity conglomerate Blackstone Group Inc.
$102.6 billion: The amount of advertising dollars spent on digital platforms in 2020.
1.91 billion: Number of people, on average, who use one of Facebook's properties each day.
3 questions with Gannett's Mayur Gupta
The news publisher Gannett is aiming to amass 10 million subscribers by the end of 2025. To get there, it's hoping to cobble together local, national and specialized audiences from across its portfolio of newspapers, websites, many of which until recently had run their own paywall meters (if they had paywalls at all).
Digiday spoke with Mayur Gupta, Gannett's chief marketing and strategy officer, about how those targets affect the news publisher's marketing strategy.
The interview has been edited for length and clarity. — Max Willens
What does the addition of the paywall do to your marketing and messaging, around USA Today in particular?
The paywall, and the shift to a subscription-focused model, for us is a very natural and eventual outcome as part of our broader strategy to evolve from an advertising-led, B2B business to a consumer-obsessed B2C business. In terms of core messaging, nothing much changes. An important part of the subscription strategy is, as a nation's voice, we will still have public service and safety information accessible to all users. That never goes away. That's our core mission and purpose.
All of us, as consumers, realize that high-quality journalism, in-depth content, requires an investment. That investment eventually has to start to come from business models outside of advertising. I think it's become very clear in the past few decades. The good thing is that we are getting that signal from consumers.
Which platforms or channels are the most strategically important to you as you pursue these subscriber targets?
As we are getting ready to launch our top-of-funnel efforts across the nation — for brands like USA Today, or sports plus, or games and crossword — we're investing heavily in data and science and underlying technology to drive engagement and retention on our platform.
We have totally changed our media mix in terms of spending on paid channels. The blessing that Gannett has is that a very high percentage of our subscriber base actually converts on platform. These are people we're bringing through the funnel of our content and organic search. But [we're] diversifying that channel, mixed with paid social, affiliates, and strong investment on elevating our experiences.
You've got a lot of different things going in a bid to diversify revenue: Events, NFTs, sports betting, product reviews. How long will it take you to sort out how to prioritize the value of those and figure out how to allocate resources?
I'm not sure there's a finite runway or a timeframe. We firmly believe that in a journey when you're consumer-obsessed, you're constantly testing and learning. These are functions of tests and experiments we're doing. We'll continue to do so.
I'm sure some of these will be hockey sticks. but we'll continue to invest in areas like turning our events into digital content.
What we've covered
California Attorney General says popular, digital ad opt-outs from trade groups don't comply with CCPA:
For more than a year advertisers and publishers had few clues for detecting how California regulators would enforce the state's privacy law.
But now a fresh revelation has come to light: Companies cannot rely on blanket digital ad opt-out tools from trade groups to satisfy compliance with the California Consumer Privacy Act.
Read more about why trade groups' digital ad opt-outs aren't making the cut here.
Hearst UK wants all of its brands to have Good Housekeeping's authority in product testing:
For nearly 100 years, the homelife magazine has cultivated a following of readers who trust its product recommendations, reviews and seals of approval enough to spend their money on those tried and tested items.
Now, the Good Housekeeping Institute has expanded into the Hearst Institute, enabling the rest of the UK-based titles to use the same resources, experts and testing facility that has strengthened the GH brand's trust with readers.
Read more about how Hearst UK is monetizing the product review model here.
The pandemic sped the wrong things up for publishers:
At the start of the third quarter of 2021, publishers are more reliant on direct-sold advertising than they were a year ago, and many incremental or complementary revenue streams now play smaller roles than they did 6-12 months ago.
Subscriptions are basically flat compared to where they were 12 months ago as "large" sources of revenue, while branded content, for example, actually slid backward from that perspective.
Read more about the changes to publishers' revenue split here.
Why two brothers are betting on creating new brands and e-commerce to grow their media company:
Galvanized Media is hoping an old media trick helps to sustain its growth: Family. Former Bonnier Corp. CEO Eric Zinczenko is joining his brother David Zinczenko's company as its newly appointed COO and president.
Their first order of business is to create new brands and verticals to capitalize on traffic and revenue growth, the latter of which they say has doubled in the past year.
Read more about the brothers' growth strategy here.
Here's what's behind the rise of custom algorithms for digital ad decisions:
As advertisers ingest more campaign data and demand more control over how it's used, custom algorithms for digital ad targeting and programmatic bidding have evolved and are getting more attention.
Tech firms are stepping in to build algorithmic models based on advertisers' measurement and audience data.
Read more about custom algorithms coming onto the scene here.
What we're reading
The Continent's publishing strategy directly uses WhatsApp and Signal:
The pan-African weekly has published 53 editions on WhatsApp and Signal to more than 11,000 subscribers a week who receive the publication for free, according to The Nieman Lab. The editions are sent out as a PDF on Fridays and the stories in each issue are designed to be read on a mobile screen, with mostly short news pieces ranging from 250 to 400 words. A few pieces are longer at about 900 words.
Governments are going after female journalists:
Governments, including the United Arab Emirates and Saudi Arabia, are using spyware and other methods in order to intimidate female journalists, according to NBC News. Among the tactics the governments allegedly use are hacking into women's phones to steal and disseminate private photos that then lead to the women being harassed online.
Writers Guild halts newsroom union efforts:
The Writers Guild of America, East, is taking a break from its efforts at organizing unions inside digital media companies' newsrooms, according to Poynter. Per an email cited in the report, the organization has reached a point where it needs to evaluate its future plans given how many editorial unions have sprung up in recent years.
Podcast platforms are crowding out small, independent shows:
As podcast platforms including Spotify and Stitcher load up on their own original shows, smaller, independent podcasts are at risk of being overshadowed to the point of losing listeners and revenue, according to The Guardian. In other words, podcasting is not immune to the central tension inherent any time a distribution platform moves into content ownership.
The Associated Press hires its first woman and person of color as CEO:
The A.P. has promoted COO and evp Daisy Veerasingham to be the news outlet's next CEO, according to The New York Times. Veerasingham will mark the A.P.'s first CEO who is a woman as well as the first who is a person of color, continuing an overdue trend in the industry of media companies making their leadership ranks more diverse and inclusive.
https://staging.digiday.com/?p=422212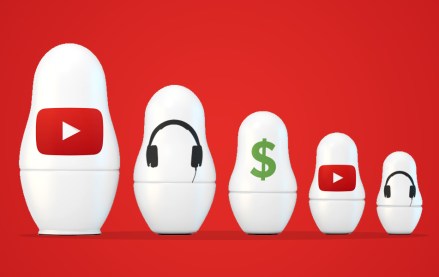 August 17, 2023 • 3 min read
•
•
Adalytics Research asks, 'Are YouTube advertisers inadvertently harvesting data from millions of children?'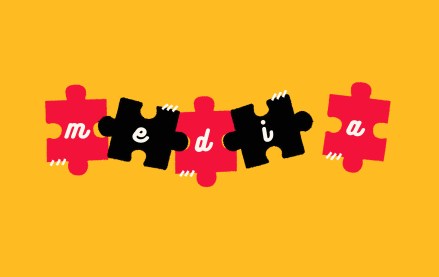 August 17, 2023 • 10 min read
•
•
Publishers' Q2 earnings reveal digital advertising is still in a tight spot, but digital subscriptions are picking up steam.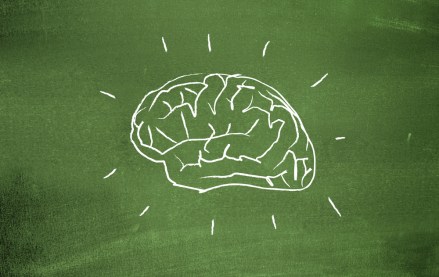 August 17, 2023 • 5 min read
•
•
Experts reflect how the failures of social media and online advertising can help the industry improve the next era of innovation.