Some B2B agencies see a spike in business as market conditions remain unclear
April 6, 2023 • 4 min read
•
•
Ivy Liu
Inflation, economic worry and budget cuts have hit some companies hard in the first quarter of 2023, so much so that some B2B agencies are said to be fielding significant interest from small to midsize marketers. And those marketers are looking to harness technology to devise newer approaches and strategies to winning new business.
Omnicom's B2B agency Doremus, which has been operating for more than 100 years, said it's seen new business requests pick up dramatically since the beginning of the year. "New business activity at the agency is up three times this quarter when you compare to first quarter last year," said Phil Katz, Doremus' head of media, without providing exact figures. "It's actually kind of insane right now."
The ad categories contacting the agency include entertainment, technology, fintech, healthcare, professional services, and financial services. "We're actually seeing interest from companies that have been exclusively known for their consumer offerings … These companies are rethinking their offering and establishing services to extend and grow their business into the B2B world," Katz said.
Part of the uptick among agencies specializing in B2B is a hunger for more strategic and targeted efforts by midsized marketers looking to shore up their businesses. A study being released today by research firm Bombora addresses some of these themes.
Based on analysis of its data co-op that tracks more than 5,000 websites to glean intent among companies, Bombora's research found "Marketing Tools" is the top trending topic for the quarter, with a weekly average of 114,500 companies searching for it. It's a 20% increase over Q4 2022's weekly average. Meanwhile, the term "Marketing Resource Management" grew the most in that period, spiking 1,035% as companies in most industries researched the topic.
Bombora's Intent data also showed other research spikes that suggest marketers are looking to adapt to economic uncertainty. Businesses looking up the inflation-adjusted market value of goods and services rose over 22% from last year, with more than 45,000 companies currently showing increased research activity.
"It's clear that marketers are looking for ways to evolve their strategy to meet the current economic conditions," said Jeff Marcoux, Bombora's CMO, in a statement. "We'll continue to monitor these trending topics as the year goes on, and marketers hopefully get more clarity on how to help their business grow efficiently."
Separate research from B2B marketing agency The Marketing Practice issued in February noted that 37% of marketers are increasing marketing budgets with the goal of winning market share when competitors scale back. Meanwhile, TMP also reported 46% of marketers have put more emphasis on growing existing customers or moving them to more profitable services.
One of Doremus' clients, NI, for the last three years has been in the process of completely rebranding itself, as it's in the business of helping companies, especially engineers at companies, test and measure their systems. NI, formerly National Instruments, had the mixed fortune to start that process right before the pandemic started, explained Norma Dorst, NI's vp of global marketing, and Stacy Hower, senior director of global demand generation & events.
The awareness effort, anchored by the tagline "Engineer Ambitiously," did yield better-than-expected results — Hower noted that unaided awareness rose from 7% to 12% in year one, and again to 14% in year two, "far exceeding our expectations," she said. Awareness even grew in China from 3% to 6% even though Doremus media execution purchased only U.S. digital media including Wired and The Washington Post.
Katz explained that Doremus used technology designed to make up for the lack of third-party data prevalent in the B2B world. Called DNA, for Doremus Network Analysis, the agency devised a media strategy that targeted the C-suite with lots of branded content the client hadn't used in the past.
"The C-suite was not somewhere that we lived and played" historically, said NI's Dorst. "So to be able to get kind of the access through the the branded content in Washington Post, did provide a level of awareness at leadership levels of our customers that we had not experienced before."
That's certainly a trend among the larger B2B marketers like IBM, noted independent media analyst Brian Wieser. "All those tennis and golf TV sponsorships you see, I'd guess that's three-fourths to 90% those companies targeting a B2B audience, not consumers," said Wieser, who added that it's not clear how easily this can be measured. "There's a blurriness between sales and marketing in B2B that you don't see in consumer ad spending."
https://staging.digiday.com/?p=498616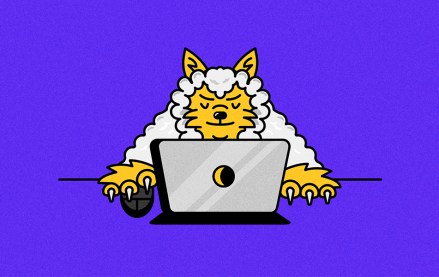 August 17, 2023 • 4 min read
•
•
This week, Exverus Media and meat company John Soules Foods launched their first AI chatbot to generate personalized recipes for shoppers — but how safe are consumer apps like this?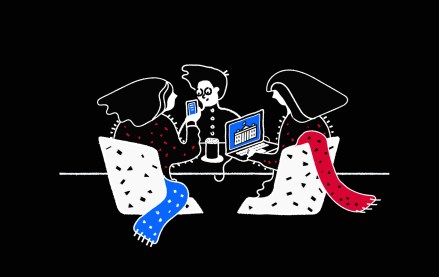 August 17, 2023 • 4 min read
•
•
The Social Media Trust Tracker studied the world of social media, finding a growing trust gap among its users along age and generational lines. Is this a boon or a warning for political advertisers?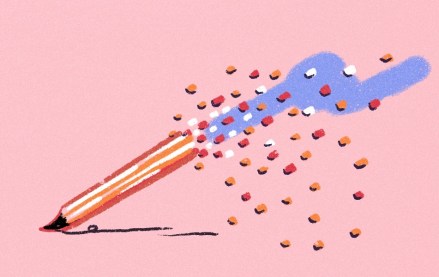 August 16, 2023 • 5 min read
•
•
Some marketers say it's hard to sift through the noise when vetting potential AI vendors. Others are finding success with internal tools — while proceeding with caution.