Media Buying Briefing: Overheard at last week's Media Buying Summit in New Orleans
March 13, 2023 • 7 min read
•
•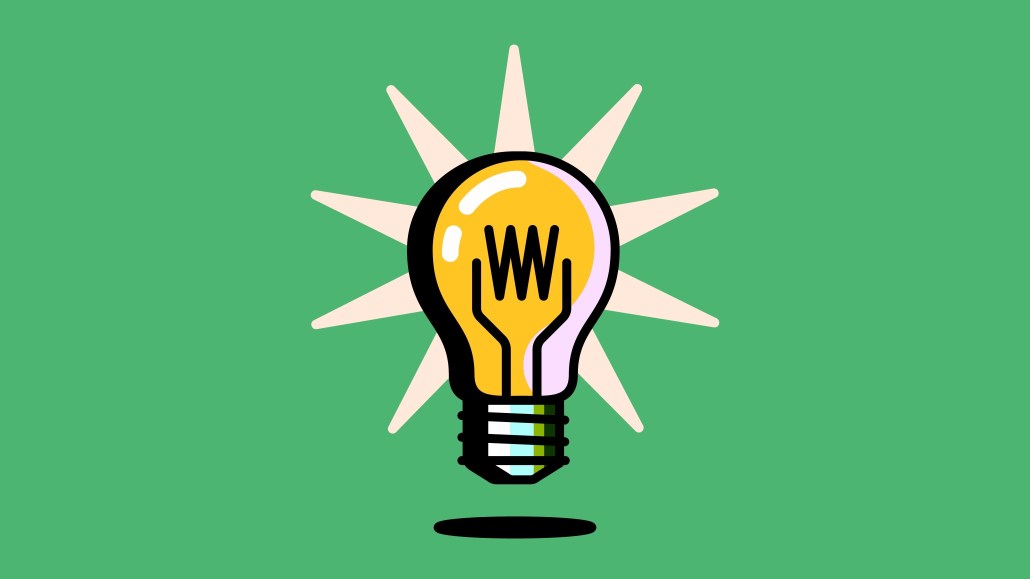 Ivy Liu
As it always does, last week's latest incarnation of the Digiday Media Buying Summit yielded insights about the challenges and the opportunities the media agency world. Held March 6-8 in the gritty and fun New Orleans, the summit attracted a record 300 attendees and featured executives from holding company agencies and independents, B2B agencies, and even a marketer or two.
But perhaps the deepest and most transparent insights came from the two town halls Digiday hosted during the summit, attended only by agency personnel and conducted under Chatham House rules, so we could share what was said while maintaining the executives' anonymity. The first town hall aimed to capture the major challenges and obstacles media planners, buyers, strategists, account folk and principals face day to day.
Day 2's town hall covered the solutions people shared with each — and it started off with one attendee likening it to group therapy: "I love this, because I get to hear what everybody else is going through. And sometimes when you hear what other agencies are going through with their problems, you feel like you're not alone."
Account teams that sit between a rock (the client) and a hard place (the media teams) drew the most consternation from the media agency folk in the room, because the media teams feel they're always being leaned on to solve problems they didn't create, whether through budget cuts or having to weigh in on creative decisions that aren't in scope.
Here is a sampling of our conversation:
Engagement-based KPIs and clients overreacting
"[We're getting] multiple conflicting primary KPIs [from the client]. They say, 'I would like to drive conversion but also test out some consideration.' Both are equally as important. But they want to do it with the same budget."
"We saw clients get addicted to search during COVID and now unwinding them out of that [and back] up the funnel has just become really difficult. Because their goals are too tight, too stringent to where their performance starts to dip and they're bailing out of CTV in a week's time. So I think that's causing some of the volatility in budgets."
"The volatility of consumer behavior — whether they're buying or if they're not buying enough — [requires] managing the client and not letting them freak out so much that they're completely slashing their budgets."
"Media working dollars are where the biggest dollars are spent, but they're also the the easiest and quickest things that [clients will] change when something goes wrong."
Wasted efforts
"Our clients want so much reporting from us, that they're not even really looking at. We're spending as much time on reporting as we are optimizing their campaigns."
"We're just trying to convince a client who is so performance-based and conversion-based that we do need that upper funnel in order to drive a better solution. But if they don't see the number coming from CTV or linear TV then they immediately cut it."
"Financial companies, governmental companies and [clients] like that are still chasing followers on Instagram and they're willing to pay 5,000 bucks a follower. It's a dumb KPI! But I've got to imagine everybody in this room has been put in that situation where it's like, it's the thing we can put on paper, just do it! And we just never had to do that before. We could tell a client that's stupid."
"A lot of clients I find have this kind of growth hacker mindset all the way from the top down. And they want to change everything every five minutes and constantly test and learn. And if you're constantly changing your testing criteria, you're not learning and you're not optimizing."
Lower funnel obsession
"It was hard enough to convince your client that an upper or mid-funnel metric was more important than a lower funnel metric, Fast forward to today, and here the main topic is retail media networks, which is as lower funnel as you can get. And when folks like us tell clients the value in the upper- and mid-funnel, they'll read that McKinsey says the opposite."
"There's very little patience from the client side to just let [a campaign] run its course, let the algorithms do what they need to do, let us optimize the way that it's needed. Then we can identify the problem, but let's not change the strategy every three weeks."
Day two of the town halls focused the discussion on solutions to the challenges brought up the day before. Here's some of what was surfaced:
Work with your account teams
"I think it comes to getting the account team to know how to have the conversation with the client to keep them on course. It's educating our account team to the point that they can speak to [any problems directly with the client]. What I think really helps and where we lose sight is, we come up with our original plan and our original overall strategy. And then when we go into reporting, we are reporting only to the channel performance, but not reporting back to what that original strategy was. When we can keep going back to the overall strategy, we found that it keeps clients from going off course, and it allows them the time to really see it through."
Straight talk with the client
"I remind them that if we change course from your original plan, you'd be losing out on your measurement study or insights off of this creative. I can do that, but you're gonna lose some of the [prep work]. And then they'll say, 'Wait, maybe measurement is important,' or 'I did want to see this.' So maybe we take a beat before changing things."
Put in the hard work on the front end
"The conversation [with clients needs to be] bigger than a media conversation. Let's step back and say, 'Maybe we need to figure out what's going on at the sales level, or what's happening in your stores, or looking at the bigger picture.' Because we do control the majority of the dollars. That's where we have to be more consultative than we are just immediate media buyers or planners."
Education is key
"With reactionary clients getting too far into the weeds without looking at the big picture, something we've done to really take back the strategy component is, every time we talk to them, like a weekly status call, we take 10 minutes to teach them something as added value in that moment. It will position us again as a strategist in their minds in the long run."
Color by numbers
Independent agency SCS released a new study on the omnichannel shopper, with results showing that U.S. consumers lean into e-commerce and technology even when buying at a brick-and-mortar store. Polling some 750 consumers, SCS saw that the majority were Amazon Prime users (73% of households) or mooching off a friend or family member's account (8%). — Antoinette Siu
There was a strong preference for Prime delivery. With price and product being equal, 55% would rather have their purchase delivered the next day than going to the store to buy it that same day.
Even when traditional shoppers are browsing a physical store, 40% are still checking out deals and items from their phone when shopping inside.
68% of consumers estimate that they do 50% or more of their shopping online, and 60.6% have used buy online and pick-up in store options.
54.3% made their purchase decision online, then purchased at retail. 33.9% have returned items to the store they purchased online.
Takeoff & landing
Dentsu's Carat won media duties for appliance maker SharkNinja following a brief review; IPG's UM was the incumbent and had worked with the client since 2018.
Horizon Media's Horizon Next unit kept paid media duties (strategy and investment) for linear and connected TV and out of home, for online gaming and betting platform FanDuel, effective immediately.
Personnel moves: Ad platform VideoAmp hired Jenny Wall as its CMO, a new position. She most recently was CMO for Nickelodeon, but has marketing experience at platforms including HBO, Netflix and Hulu … GroupM's Mindshare is looking for a new North American CEO after Amanda Richman left the media agency suddenly last week after a two-year stint.
Direct quote
"Because measuring outcomes, because getting to business goals still seems elusive to us, we shorthand to CPMs constantly. It's the only universal truth, [but] I think we can do better, so I'd like to see us as an industry offer up a new alternative, something specific to our clients."

—Melissa Wisehart, global head of media, Media.Monks, talking about moving past CPMs in video investment. 
Speed reading
https://staging.digiday.com/?p=493204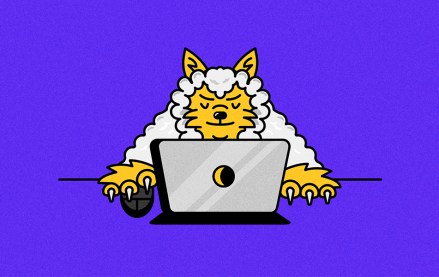 August 17, 2023 • 4 min read
•
•
This week, Exverus Media and meat company John Soules Foods launched their first AI chatbot to generate personalized recipes for shoppers — but how safe are consumer apps like this?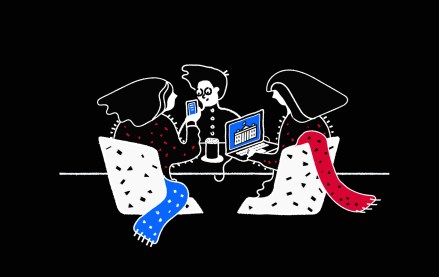 August 17, 2023 • 4 min read
•
•
The Social Media Trust Tracker studied the world of social media, finding a growing trust gap among its users along age and generational lines. Is this a boon or a warning for political advertisers?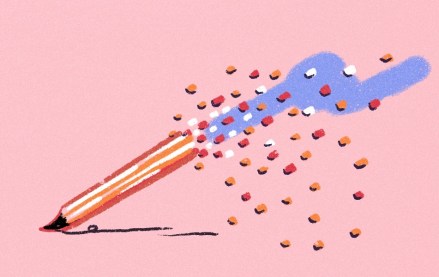 August 16, 2023 • 5 min read
•
•
Some marketers say it's hard to sift through the noise when vetting potential AI vendors. Others are finding success with internal tools — while proceeding with caution.