Media Buying Briefing: Here's how the holdcos' commerce/retail media offerings stack up
July 24, 2023 • 7 min read
•
•
Ivy Liu
Last week, IPG formally threw its hat into the expanding ring that is the commerce media and retail media marketplace, by rolling out its Unified Retail Media Solution as a new unit within IPG Mediabrands. Its own sibling Magna estimates the retail media market will grow 13% to some $121 billion this year.
The result of at least a year of development internally, the unit will be led by Glen Conybeare as executive lead, who oversees some 500 staffers. Fundamental to its philosophy and approach is to unify and simplify understanding and operation within the complex and growing world of retail media networks, which essentially form a country of walled gardens.
"We're trying to unify audiences, measurement, optimization — the whole lot — because if we can therefore make it a lot easier for brands to understand which retailers are working better or worse than others at a campaign level, then we start to give the brands the information they need to truly know the incremental value of the budget," said Conybeare. "That opens up the opportunity to see which budget, which spend is working better than others."
Conybeare is working closely with Jeriad Zoghby, chief commerce strategy officer across all IPG, who just joined a few months ago after 12 years at Accenture, and is charged with setting a broader commerce agenda across the parent company.
"It's not like we're breaking the walled gardens, but we are starting to find more intelligent ways to bring insights over the walls of the walled gardens," said Zoghby. "And audiences are the secret sauce for doing that in a more intelligent way in saying cleanrooms are wonderful, they're core to our strategy, [but] this is how we get broader intelligence beyond just what clean rooms provide."
On paper, it feels like IPG is late to the game since other holding companies (but not all) already have launched similar units. But as several analysts, observers and agency executives in the commerce media/retail media space (nearly all of whom declined to speak for attribution in order to be more candid) noted, this is a long tail game, and one in which they can redefine the value they bring to clients.
"Agencies have a significant role to play to serve brands, because brands do have a lot to gain in retail media. It's a market that's going to grow significantly over the next several years but it gets a little bit harder to do effectively as we get into the certain post Amazon dominated era," explained Andrew Lipsman, principal analyst of retail & e-commerce at Insider Intelligence. "It's gotten a lot more dynamic as you have a lot of really interesting and viable players, but it also gets more complex. There's going to be a significant role for those who can manage that complexity, and agencies are at the forefront of that."
It also plays to the advantage of holding companies over independents due to their deeper pockets, as well as their sizable data and tech investments. That said, the experts Digiday spoke with for this story also pointed out several independent agencies that have carved out expertise in the commerce media space, including Tinuiti, Ascential and the MARS agency.
The following is a brief analysis of the other holding companies' commerce media/retail media efforts, based on interviews with the above-mentioned analysts and experts. They are in order of advancement.
Publicis and Omnicom
In June the French holding company formalized the creation of a commerce-driven unit powered by Profitero, which it acquired in 2022. But the earlier acquisitions of Citrus Ads and before that data powerhouse Epsilon have put Publicis on a path of tech-driven solutions that are owned-and-operated.
"To me, [Publicis is] the most tech-forward and they have the most interesting array of assets to to realize the potential of the space," said Lipsman.
Meanwhile, Omnicom has put its Omni data orchestration platform at the center of virtually all its commerce efforts, creating Omni Commerce as a suite of tools that tap into Omni. But it also has Omnicom Transact, which links Omnicom's media agencies and commerce agencies. Like IPG's "unified" approach to guiding clients through the morass of retail media networks out there, Omnicom looks to "connect" internally to break down the silos that still separate brand budgets from shopper budgets.
"They're well known for their data and analytic chops that can lead to better planning," said one observer, who also cited Omnicom's success at seeking out — and publicizing — partnerships with the major retail media networks. "They're a bit weaker on having a differentiated story."
Dentsu and WPP/GroupM
Both holding companies get credit for addressing the need to better understand commerce media and retail media before the explosion in consumer demand brought on by homebound consumers during the pandemic that began in 2020. But they also have been less public and forthcoming in their efforts, which has led observers to be a bit unsure of where they stand.
Dentsu launched Dentsu Shop in February, what it calls a retail accelerator that's meant to harness assets across its creative, media and data organs. But Dentsu's real strength lies in its Merkle data unit, notably M1, which has generated annual retail media reports that one observer said delivers a "strong narrative" of what's going on in the space.
WPP's GroupM has been activating some degree of retail media for more than a decade. In 2019, it acquired Triad Retail Media, which was an early effort to bring order to what was a much smaller space at the time. Then in May of this year, GroupM launched GroupM Nexus Commerce as a consolidated effort within Nexus as a performance hub.
Observers give WPP agencies high marks individually for commerce and retail chops, from Mindshare to Wavemaker to VMLY&R and WundermanThompson. But they add that there's not the same level of coordination across them. "They just don't have as concise a narrative," said one executive, again speaking on the condition of anonymity.
Havas
The French-owned holding company launched Havas Market in 2020 as a global e-commerce effort and in late 2022 bought Expert Edge to bolster that unit, but It's not really waded into retail media waters to the same degree as the other holdcos. As one observer noted, Havas just isn't big enough to build its own solutions.
One way or another, there will be consolidation in this space, which could affect the relative positions each holdco currently has. It's early in the race, in other words.
"I personally don't buy too much into the horse race around this yet," said Lipsman. "Because I think there's plenty of time to make up ground. Some [of the holdcos] may just be working on their strategy behind the scenes and when they go to market they're going to be well equipped to do it."
Color by numbers
Who doesn't love discounts? Well, Amazon's annual sales event Prime Day raked in record ad spending this year – boosting sales by 486%. Marketing platform Skai recapped this year's Prime Day performance and found that people are ready to spend again, despite coming off a year of rising inflation. — Antoinette Siu
Some stats:
Ad spending increased by 409% on July 11 and 12, compared to the average of the previous 30 days. By comparison, last year's spending increased by 300%.
Prime Day accounted for just over half of the year-over-year spending growth. Average CPCs for 2023 was up 22% year over year for the two-day period, and ROAS grew 14%.
Because shoppers clicked on more ads, and ads cost more to advertisers, Prime Day ad spending consequently increased. Clicks surged 226%, while CPCs increased 58% – both surpassing last year's growth during this event.
Top categories in ad spending and ad-attributed sales were beauty and personal care, computers/consumer electronics and home and garden. Tech also saw a major increase of 1,114% in sales dollars, due to the average order value doubling from the average of the prior 30 days.
Takeoff & landing
Publicis and Omnicom both reported earnings last week, with Publicis showing 7.1% organic growth on 8.5% total revenue growth and 16% growth in net income. Omnicom registered a more modest 3.4% organic growth rate on 1% gross revenue growth and 11% growth in net income.
NBC said it's the first media company to wrap its upfront dealings, according to multiple press reports, citing a dollar haul that's roughly in line with 2022's $7 billion across linear, digital and streaming services.
Independent media agency Noble People landed paid media duties for Mimecast, an email security company, and will launch new work in the U.S. and U.K. starting in the fall.
Direct quote
"No big tech company is going to turn off data to give us some more privacy."

— Aaron Metzger, founder & head of strategy, Genius Digital Marketing, about Google's (and Apple's) privacy efforts. Click here to read Marty Swant's story on it.
Speed reading
Media agency reporter Antoinette Siu looked at how NFTs, which have become kind of a dirty word in culture, have actually found a different use as loyalty/reward generators for brands, thanks to their blockchain roots.
Gaming and esports reporter Alexander Lee took his own look at the agency holding companies, from the prism of progress made — and still to be made — of their gaming units.
Media reporter Sara Guaglione covered how some publishers are seeing greater revenue generated from the Women's World Cup of soccer, which started last week, than the Men's. She also looked at how publishers are adjusting to the strange time zone of the WWC, given it's being held in Australia/New Zealand.
https://staging.digiday.com/?p=511981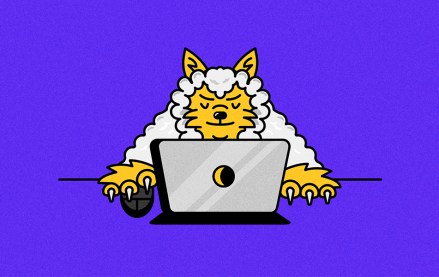 August 17, 2023 • 4 min read
•
•
This week, Exverus Media and meat company John Soules Foods launched their first AI chatbot to generate personalized recipes for shoppers — but how safe are consumer apps like this?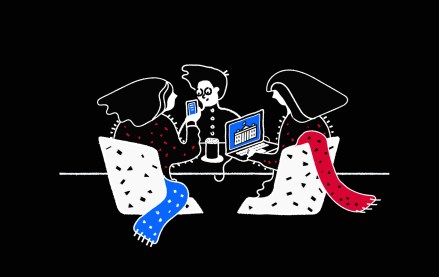 August 17, 2023 • 4 min read
•
•
The Social Media Trust Tracker studied the world of social media, finding a growing trust gap among its users along age and generational lines. Is this a boon or a warning for political advertisers?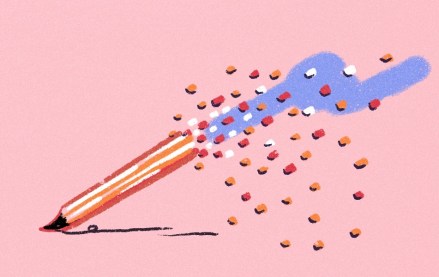 August 16, 2023 • 5 min read
•
•
Some marketers say it's hard to sift through the noise when vetting potential AI vendors. Others are finding success with internal tools — while proceeding with caution.