Media Buying Briefing: Cinema advertising makes a play for more video ad dollars, but will buyers pay up?
January 30, 2023 • 7 min read
Ivy Liu
As the various segments of the video industry slowly prepare for an upfront season that will start around the beginning of second quarter 2023, one corner of the business hopes it can secure a slightly bigger share of dollars — the cinema ad firms of National CineMedia (NCM) and Screenvision. And media buyers say there's actually a chance they'll succeed at that, for a few reasons.
For one, investment execs at media agencies say prime-time linear TV (not including live sports) is most vulnerable to losing dollars to in-cinema ad firms. The cost of advertising there keeps rising but delivering smaller and older audiences, where both Screenvision and NCM offer a more captive crowd.
"If you get a Marvel movie… that can drive 20 million people to see the movie over the course of Friday and Saturday night, that's a lot of scale. And the audiences tend to be younger and more diverse than what you can get in prime-time television," said an investment lead at a holding company media agency who declined to speak on the record because of business relationships with all video sellers. "When you think about the CPMs, that we're paying in prime-time television, and you can shift it to cinema, that shift resonates to me."
Forrester principal analyst Kelsey Chickering says the competition from the rest of the video landscape will remain intense, leaving the cinema ad firms close to the back of the line. "The video landscape keeps fragmenting. Media companies serving in-cinema advertising aren't just competing with each other, they're competing with a plethora of new entrants, with CTV growth, Netflix introducing an advertising tier, and TikTok competing for consumers' entertainment time," said Chickering.
Another holding company investment exec added it's common knowledge the cinema ad firms will be expecting to win more dollars — but it agreed won't be an easy task. "We believe that the partners are going to push for more upfront commitments and do their best to steal share from video dollars," said the exec. "The challenge will be that spending in general will be down for the remainder of 2023 and into 2024 due to economic headwinds that clients are facing. Growing revenue in a down market is always difficult. Their best bet is to go after traditional linear money, and specifically prime time within linear."
That's definitely what both NCM and Screenvision are planning to do. But they remain on the expensive side themselves, with the buyer estimating a CPM of between $50-70 for a marquee position in their pre-movie rafts of content, ads and trailers. (A Screenvision exec put average cinema-ad CPMs at $30-$40.)
The marquee position, at least as privately held Screenvision sells it, is the final ad unit that runs after all trailers and right before the film starts, explained Christine Martino, Screenvision's CRO. She pointed to 97% attention paid and 80% ad recall to the ad, with a 38% increase in unaided brand awareness vs control, and the same percent increase on likelihood to interact with the brand within two weeks of seeing the ad.
"We're looking to prove to brands that building brand awareness impacts all aspects of the lower funnel — it changes consideration, and it changes purchase intent," said Martino. "And we have the data to prove that cinema does that now. But I think we don't want to step away from being about brand awareness."
NCM has its own case studies of showing the impact of its medium on advertisers. One Q4 case study involving a retailer it declined to identify showed 52% lift in store visits for those exposed to the onscreen campaign vs. control, and 27% lift in store visits for those exposed to the digital campaign vs. control.
Both NCM and Screenvision are in various stages of pursuing attention metrics as well, although neither company would discuss their efforts except to say that the relative captivity of the audiences lends itself well to scoring highly in attention.
"Premium to us is not about price — it's about effectiveness, it's about the results you get. That's what premium should be, not just a a CPM against exposure," said Mike Rosen, CRO at NCM, which is a publicly traded company. "Premium should be a higher value that you're getting from that media. So we are very much in favor of any data or any research that brings us out of that legacy exposure-based thinking to the types of thinking like engagement or attention that gets into the the true value of one media option versus another."
There's a certain irony that entertainment advertising, including streaming services, video games and toys, are among the most frequent purchasers of in-cinema inventory — given they compete with moviegoing for their free time. Still, a buck's a buck.
Helping both firms in the space is the fact that the film studios seem to have ironed out hiccups in the release schedule, moving away from simultaneous release in theaters and streaming services and back toward an exclusive in-theater window.
Screenvision's CEO John Partilla also noted that 2023 heralds a solid lineup of films he believes will drive increased attendance at the box office. "We feel really good about the breadth and depth of slates" the studios have lined up, he said.
NCM's Rosen agreed. "The movie slate for 2023 is incredibly full of a great varied slate of movies for everyone, from young audiences and beyond to families and some older audiences. So the good news is we go into 2023 with a lot of momentum."
Still, the efforts the cinema ad firms put into growing revenue will likely feel like an uphill climb. "In-cinema media companies face two major headwinds: shifting consumer behavior and marketers flush with choice," said Forrester's Chickering. "Forrester data found that 52% of U.S. online adults say they would prefer to see newly released movies on streaming services at home rather than movie theaters. This is up from 47% in 2021. Movie theaters are struggling to survive as at-home viewing behaviors endure post pandemic."
Color by numbers
Creative agency Ah Um this month surveyed 286 leaders and 5,000 employees in tech, AI and analytics companies, focusing on content consumption habits related to purchasing and procurement decisions in the B2B sector. The finding: The three criteria for B2B content marketing are visual, varied and valuable content. — Antoinette Siu
More stats:
67% of senior decision makers read print, while 65% of business leaders like visuals when looking at B2B content
63% prefer video content over other formats
59% of respondents said they read all of the content given at events.
Managers at a typical Fortune 500 company can waste more than 500,000 days per year on ineffective decision-making, according to McKinsey.
Takeoff & landing
Brian Wieser, who for the last four years has been global president of business intelligence at GroupM, left his position at the end of last week. He is replaced by Kate Scott-Dawkins, who's worked closely with him the last year. No word yet on Wieser's new direction.
Publicis Media's performance marketing unit CJ acquired Perlu, an influencer networking and technology platform that specializing in creators, which will get folded into CJ's influencer unit.
Speaking of influencer networks, creative and media agency McKinney, part of Cheil Worldwide, purchased influencer marketing agency August United from Audacious Studios, as well as a performance media firm called Tailwind, also owned by Audacious.
Direct quote
"2023 is going to be [another] busy year for privacy, with five U.S. state privacy laws going into effect and more bills coming through state legislatures. And European regulators got off to a fast start … The shifts in the privacy landscape show no sign of slowing down, so it's a critical time for marketers to get involved in their organizations' privacy programs."

— Forrester analyst Stephanie Liu, in a report assessing the gap between marketers and privacy efforts. Jan. 28 was Data Privacy Day.
Speed reading
https://staging.digiday.com/?p=486694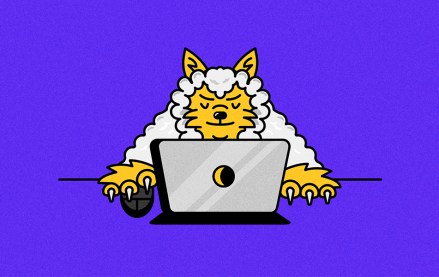 August 17, 2023 • 4 min read
This week, Exverus Media and meat company John Soules Foods launched their first AI chatbot to generate personalized recipes for shoppers — but how safe are consumer apps like this?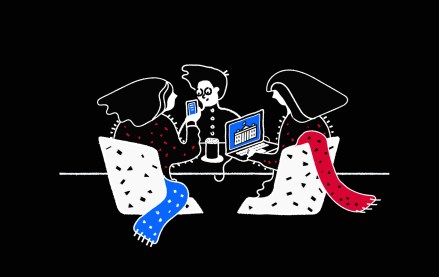 August 17, 2023 • 4 min read
The Social Media Trust Tracker studied the world of social media, finding a growing trust gap among its users along age and generational lines. Is this a boon or a warning for political advertisers?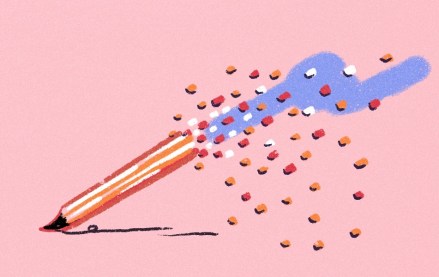 August 16, 2023 • 5 min read
Some marketers say it's hard to sift through the noise when vetting potential AI vendors. Others are finding success with internal tools — while proceeding with caution.