As social media platforms weigh up user experience vs. monetization, marketers struggle to keep up
August 16, 2023 • 8 min read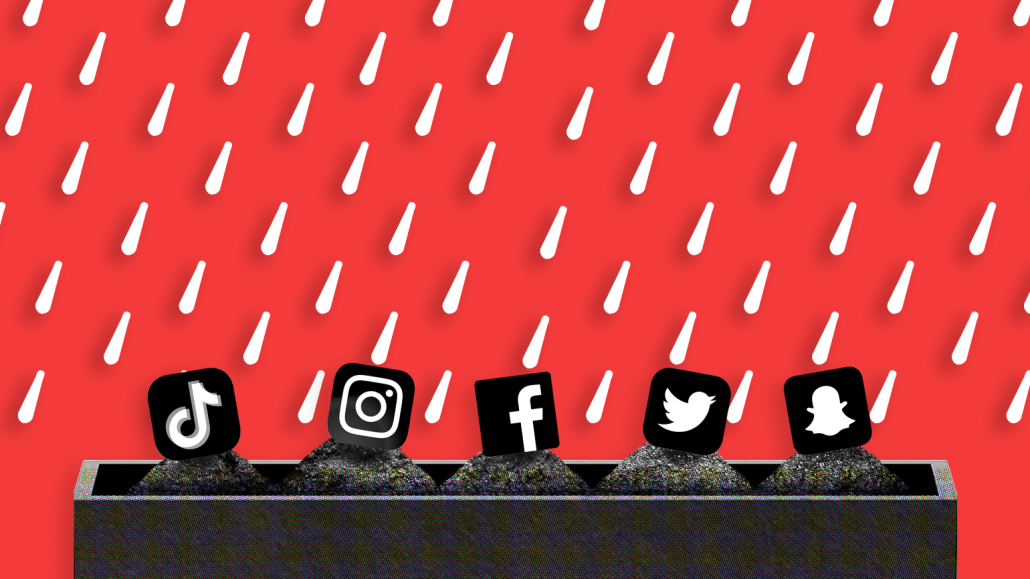 Ivy Liu
Social media is becoming more bifurcated as an experience and marketers are left trying to read the tea leaves to determine which channels will suit their needs.
The split looks like this: there's the user element of social media (as a way for people to connect and interact with each other) and there's the media one (for advertisers and brands to target users). As new and emerging platforms enter the competitive field, the contrast of these use cases was clear during the recent earnings window. Platform execs appeared less interested in supporting user connections for the sake of them and more fixated on increasing users to bring in more money.
Meta CEO Mark Zuckerberg said that once execs have sorted user retention and experience on Threads, they'll work on monetization. Snap's CEO Evan Spiegel said that his platform's top priorities are investing in products to sustain community growth and engagement, including measurable returns for advertisers and new revenue sources. And Pinterest's CEO Bill Ready confidently noted that his team has become "laser focused" on its strategy with the aim of helping users go "from inspiration to action."
A surge of new platforms, including successes like TikTok, Discord and Patreon, as well as those that have since sputtered for advertisers like Clubhouse, BeReal and arguably even Lemon8 have put more pressure on these platforms to tout whether they're investing in their platforms for the user experience or for advertisers.
Complicating matters even more are the identity crises experienced by larger, established social networks, spanning from X (formerly Twitter) to TikTok.
It's left marketers in a bit of a tizzy as they find themselves entangled in a whirlwind of uncertainty, further complicated by the rapid pace of change catalyzed by the pandemic.
Identity changes according to platform
The more marketers try and embrace these changes, the more disorientated they get. They can't rely on conventional best practices to orientate their efforts. Just look at the speed in which short-form video on TikTok took the social landscape by storm and became the defacto marketing format for most. The platform's requirement for "authentic" and "native" content has thrown every marketing rulebook out the window.
Nor is it as easy for marketers to initiate conversations around their brands as it once was. They can no longer be seen as brands and just spout out corporate speak. Nowadays, many have adopted a more human approach, dubbed the unhinged social media manager. In fact, it might be more effective for marketers to step aside in these instances, as demonstrated by Bose's revised approach.
Alongside humanizing the brand, (its previous focus on product and engineering had alienated its audience), Bose teamed up with NME earlier this year to host a music festival at SXSW. The social videos created off the back of the event showed the brand's move to create content around the brand, rather that simply make its products the sole focus.
"All these changes are crystallizing this idea that who we are depends on where we are on social. And by that I mean people have multiple versions of themselves that they use depending on the platform they're on," said Tom Sweeney, head of creative strategy at FanBytes by Brainlabs. "This isn't about platform preference, though. It's more about their identities."
So marketers are left having to find their audiences as those audiences themselves examine who they want to be on each platform.
Marketers are seeking external help
Marketers still want what they've always wanted — tangible results. But the talent (whether in house or external) they employ to get them those results is evolving.
"They are mostly looking for services that specialize in managing campaigns, creating content specifically catered towards these platforms, as well as help increase engagement metrics such as views and likes," said Anna Koval, marketing officer and co-founder of Tarotoo. She has seen a recent uptick in queries from brands asking for help with transitioning away from text-based social media. "They also seek advice on how best to reach their target audiences through these new mediums."
In some cases this desperation has made those marketers rethink their hiring strategies, gravitating toward recruiting content creators immersed in evolving trends. The trend has gained momentum, leading agencies like The Social Standard to launch programs like "Creator Recruiter" to meet the demand. The program enables the agency to place full-time hires in brands, or freelancers to become the face(s) of the brand. As its CEO Jess Phillips explained: "We've placed creators at brands like Adobe, ZenDesk & LossProof and more."
Another example is luxury retail brand The Ridge Wallet, whose CEO Sean Frank recently posted on X that he was offering a $1 million contract to a content creator to work as the company's in-house creative director. Why? To "elevate and humanize our story."
Their determined search for help underscores just how colossal the challenge is for marketers.
And it's not exactly difficult to understand why.
Social priorities have changed
An array of perspectives on what platforms are for users — and what those platforms are thereby investing in — can leave even the most astute marketers puzzled. Some predict the decline of text-based social media, while others vehemently advocate for its enduring significance. Then there's the camp that asserts today's social media is more about creating fandoms than fostering interpersonal relationships. And let's not overlook the observers who foresee a permanent revolution in social media through subscriptions.
Ultimately, they all converge on a central idea: there's potential for profit in both the community and entertainment realms of social media, but charting the way forward will be intricate. The emergence of Threads, an X competitor, bolsters this idea. Examining its bumpy trajectory alongside X's tumultuous ownership under Elon Musk leads to the conclusion that platforms, captivated by social entertainment, grapple with reconciling it with their community-oriented elements.
"I don't think it's true that there isn't money in connecting people to each other, it's just that we have to relearn the way to connect," said Alexis DeBrunner, associate strategy director at R/GA. "We can't just shout products and messages into the social echo chamber anymore and hope the algorithm or paid targets do their job. We have to rewrite the playbook on how to empathize, connect and offer true value to the consumers and communities we want to engage."
When social interactions are done well
When marketers get this right, though, it works wonders. And that's precisely why McDonald's campaign involving the brand's mascot Grimace, which saw the launch of a limited edition milkshake to celebrate the character's 52rd birthday, received such widespread acclaim over the summer.
Responding to the campaign, TikTok users created their own playful video reviews of the shake to post on the app — some with exaggerated reactions — which became its own viral trend. The most remarkable aspect? McDonald's had no hand in orchestrating it. The entire trend was the brainchild of the drink's passionate Gen Z TikTok audience. Moreover, the brand's only involvement was a low-key post on X acknowledging the trend.
According to McDonald's president and CEO Chris Kempczinski on the company's Q2 2023 earnings call, Grimace had been "everywhere the past few months, all over the news and more than three billion views on TikTok." Though despite the entire trend having been nothing but user generated content, meaning that McDonald's let its fans do the work, rather than dictate its terms to them, the trend helped to boost sales by 11.7%. As Kempczinski noted that this was "yet another proof point of the power of marketing at McDonald's."
The success hinged on a potent mix of unforeseen events and a touch of insider expertise.
"They [McDonald's] shifted from dictating product conversations in a traditional advertising manner to letting today's culture and people naturally engage with their product," said Shray Joshi, founder and CEO of Good Peeps.
Giving up control
Numerous agencies are guiding brands toward this approach, urging them to relinquish control. The need for speed is becoming paramount, prompting advertisers to reassess not only their social team's workflow but also their level of access to higher management.
Once again, the recent launch of Threads is instructive here. Within a matter of days, social teams had to determine a strategy for the launch. Some brands gave power to their social teams to go for it while others were more tentative. American Eagle & Netflix are great examples of the former.
"We're creating thousands of pieces of content a month across platforms like Instagram and TikTok," said Bose's CMO Jim Mollica. "It's a publishing model that's focused on making sure that what we put out on these channels feels less like a commercial and more about content around the brand."
All this discourse on "community," reach," and "relevance" shouldn't catch many marketers off guard. They've been fervently pursuing these aspirations since the inception of social media a decade ago. However, the predicament lies in the ever-shifting landscape of social media, which turns these aspirations into moving targets. Unfortunately, many brands still need to allocate adequate resources and attention to hit those moving targets.
Budgets move according to priorities
Estée Lauder made this very point to Digiday earlier this year. As did beverage company Edible Arrangements' chief marketing officer Kevin Keith, who said the brand commits to strategic partnerships with production companies that can complement the work they do in house because they "can't do everything."
The pattern repeats itself across the board. But there are early signs of change on the horizon. Notably, social ad spend is on the rise, despite the pressure most marketers are under to cut costs. Most (53%) marketers plan to increase their spend year-on-year in social advertising in 2023, per a Gartner study of more than 400 respondents.
It's probably no coincidence that this increase in spending comes at a time when short-form video has become ubiquitous across the most prominent social networks, reminiscent of the Stories format that came before it.
"Short-form has become way more than just how I as a brand entertain [people] these days; it's also about how I educate and how do I engage [them] in the most authentic, unassuming way possible," said Joshi.
Marketers are continually thinking longer and harder about the content they create and where they place it. Why? Because the platform landscape is changing and evolving quicker than ever. And being able to adapt is the only way to stay afloat.
"Brands can't keep up with trends & changes," Philips pointed out, adding that that's why it's been so important for brands to hire creators who have emerged in these spaces and are adept at creating lots of content in efficient ways. "[It's about] setting up the right framework for your social media team's success. Think of social media as the front door to your business. That's what it is."
— Kimeko McCoy contributed to this article.
https://staging.digiday.com/?p=514672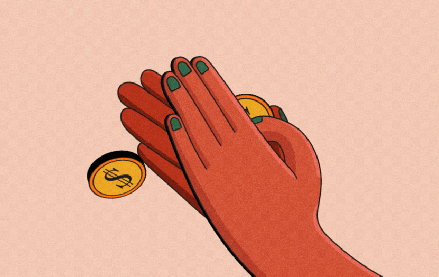 August 18, 2023 • 4 min read
TikTok has officially launched its new e-commerce platform, TikTok Shop, earlier this month on August 1. Using the new e-commerce platform, brands and creators can sell products directly on the platform, potentially creating new revenue streams, and tap into the short-form video platform's growing popularity.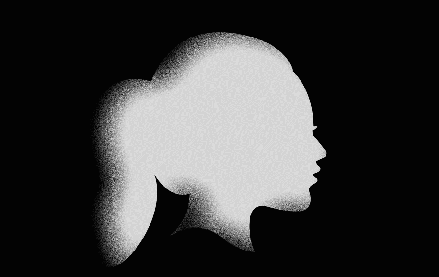 August 18, 2023 • 4 min read
While the influencer industry might sound exciting and like it's full of opportunities, one marketer can vouch for the horrific scenarios that still take place behind the scenes.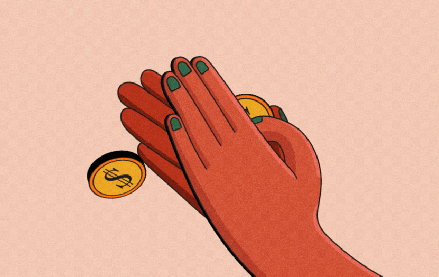 August 18, 2023 • 3 min read
After a tumultuous 12 months, marketers are getting a clear picture of how they really did during a time of true uncertainty. And, as it turns out, it wasn't all that bad.