How Duolingo is using its 'unhinged content' with Duo the Owl to make people laugh on TikTok
December 13, 2021 • 6 min read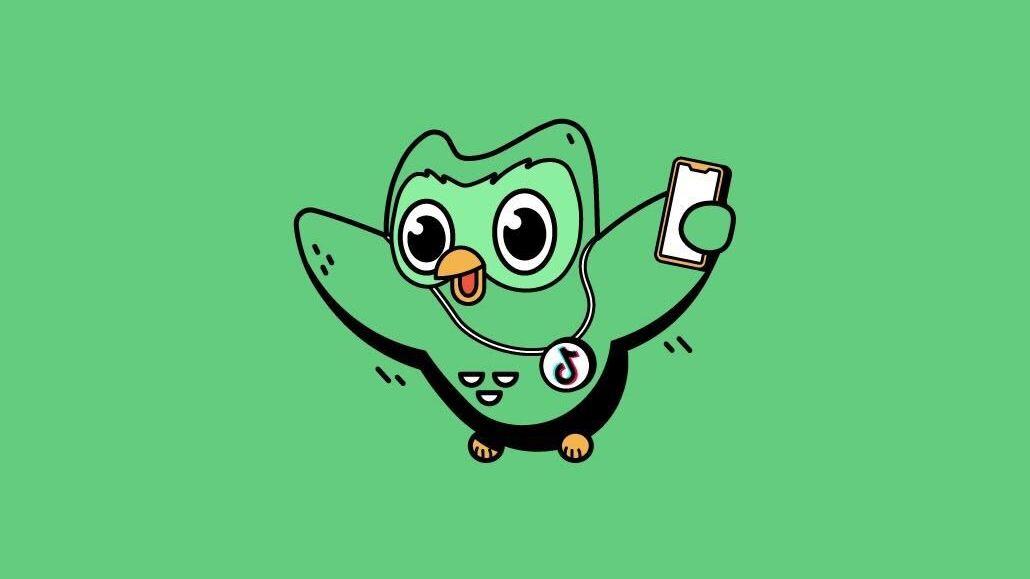 Ivy Liu
Get honest, in-depth coverage of media, marketing and TV, delivered to your inbox daily. Sign up for the Digiday Daily Newsletter here.
Most workdays start with an hour or two of scrolling through social media for 23-year-old Zaria Parvez. But unlike most people, it's not a bad habit. It's part of her job.
In her first job out of college, Parvez is one part of the brains behind language-learning platform Duolingo's TikTok account, which currently has 1.9 million followers — and counting. Those hours she spends scrolling through social media are actually a way for her to do social listening, a key part of her social media strategy before building a report, pitching content ideas and occasionally stepping into the big green owl suit to film as brand mascot, Duo the Owl.
Collectively, it takes up the better part of her workday. Filming TikTok content alone can take anywhere from 15 minutes to a couple of hours, not an easy feat considering the bulky owl suit can be hard to maneuver, she added. Sometimes those TikToks get others in the office involved and most recently, TikTok star Rod Thill (or @Rod on TikTok). Community management is another key element of the social strategy, in which Parvez and her team regularly respond to comments on the brand's posts as Duo, sometimes with a video. Once, Duo responded to a comment from McDonald's Canada by taking a dig at the chain's ice cream machines, which are notoriously broken.
"A lot of brands are just figuring out TikTok, ourselves included," Parvez said. "This is part of our origin story right now. A lot of it is testing, seeing if something works or [doesn't] work."
And seemingly, the big green owl works. Since launching its TikTok presence back in February, Duo, which Parvez says is a sassy and fiercely loyal owl, has landed a number of viral TikToks by riffing off of trending audio clips. In one TikTok, which racked up 1.7 million likes, Duo can be found twerking on an office tabletop in what's captioned as a "sneak peek at premium content you can only get with Duolingo Plus." In another, Duo appears to be crying and sliding down the wall Taylor Swift's "Enchanted" with the lyrics "Please don't be in love with someone else" in response to people who use Google Translate as opposed to Duolingo's services. It got 4.6 million likes. Sometimes Duo can be found in the comment section, sassing anyone who forgets their lesson.
After introducing Duo as a regular character in October, Duolingo's viral content took off, per Parvez. There was an uptick in people reporting they'd discovered the language-learning service via TikTok, something the team learned via a "How did you hear about us" survey and anecdotally on Twitter with "TikTok made me download it" tweets, she added.
It's not just about the likes. Duo's antics have humanized the brand, giving a face to Duolingo on TikTok and ultimately caught the attention of NBC News, Insider and even Rolling Stone magazine. The key to the team's success is that the account is less about selling Duolingo to TikTok audiences, who notoriously don't want to be sold to, but entertaining them, she said. The brand's ability to lean into "unhinged content," per Parvez, leveraging viral trends, interacting with other TikTokers in the comment section and poking fun at themselves by recreating memes that have been created about the brand is meant to entertain. That could be anything from people confusing Duolingo for pop singer Dua Lipa to Duo the Owl's threatening, do-your-lesson-or-else persona.
"The way I think about it, especially when I'm commenting as Duo or creating content as Duo, is Duo is that pushy friend that motivates you," said Parvez. "But we never want Duo to be that pushy friend that makes you hate your existence. He wants you to do well and will always be up in your business. The way to make Duo love you is to do your lesson."
Luckily for the social media manager, Duo's shenanigans haven't given higher-ups much pause. In fact, Parvez says Duolingo has always had a playful and quirky brand voice, making it "easier for us to push the more unhinged content." As an example of said unhinged content, one of Duolingo's most-watched posts is Duo seemingly asking for singer Dua Lipa's hand in marriage, riffing off of the joke where people often confuse Dua Lipa for Duolingo.
Embracing memes
All said, it's the humanization of Duo that seems to be the selling point, according to Brendan Gahan, partner and chief social officer at Mekanism creative agency. To that point, Gahan has been sold since Duolingo's TikTok videos first started making rounds on Mekanism's team Slack channel a while back, he said. Within a three-day period, at least a dozen people had brought Duo to his attention.
"The brand embraced this slightly menacing perception of the owl," he said. "There were memes for years. I don't think that most brands have the bravery to do that and embrace these things which, on the surface, can be perceived as a negative. [Duolingo] really flipped it on its head."
What Duolingo gets right, Gahan says, is "letting the audience lead them to the right answer." It's a muscle that's built through social listening, a willingness to fail and a strong ability to pivot, he added, noting that good content is subjective. To put it in TikTok terms, the brands that get it, get it and the brands that don't, don't.
Per Parvez, Duolingo posts anywhere from three to five times per week, but only if there's original and authentic ideas. If they don't have a great idea that speaks to the brand, they simply don't post, she added.
"The idea that you're going to throw a dart out there and hit the bull's eye, no one should go in with that expectation," Gahan said. "You should go in with the expectation of, let's improve 1% each day and let that compound."
Duolingo isn't the first or only brand to humanize itself and create a deep brand affinity on social media without drawing ire from shoppers who are unimpressed with brand antics (at least not yet, knock on wood, Parvez said). Another example Gahan points to includes The Washington Post's with Dave Jorgenson, who puts a face to the newspaper.
"We're still in this growing pains stage with much of social for brands, where they're learning to understand that attention is something that needs to be earned versus paid for," he said.
Humanizing brands
It's a strategy brands like Wendy's, Steak-umm, Denny's and MoonPie perfected on Twitter years ago. For Wendy's, that looked like sassy tweets, roasts and digs at competitors circa 2016-2017. For Steak-umm, that looked like existential crisis tweets and critiques of society around that same time.
"For a while, after Wendy's went viral, you saw people trying to copy and paste the same strategy," said Amy Brown, who managed Wendy's Twitter from 2012-2017. "What's really important and cool to see is that brands are starting to figure it out. They're figuring out how to take the same principles, but apply them in a unique way that makes sense for their brand."
Nathan Allebach is the man behind Steak-umm's Twitter. To Allebach, Duolingo is on its way to becoming the "Wendy's of TikTok." But he questions how long the schtick will last.
"Steak-umm has gone viral every year that I've worked on it since 2017, but each year it wanes," Allebach said. "Figuring out what still has a novelty to people over time is really difficult." For the most part, he added, people still get excited when a brand responds to them. As long as the interaction is authentic, it makes users feel seen and heard, he said.
At Duolingo, the thought has already crossed Parvez's mind. But for now, the plans are to continue testing and learning, tightening the brand's social media strategy, as well as exploring different storylines and social media platforms. Although, it's unclear where the menacing green owl fits into this.
For Parvez, it's been a wild ride, but she's grateful for the experience as junior talent to be given the reins and trust to lead a major brand account.
"It's only upwards from here," she said.
https://staging.digiday.com/?p=434521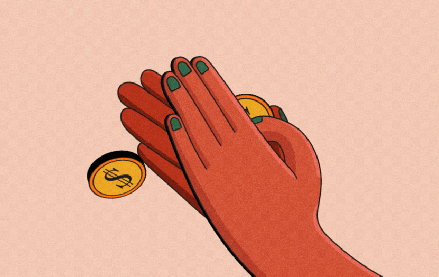 August 18, 2023 • 4 min read
TikTok has officially launched its new e-commerce platform, TikTok Shop, earlier this month on August 1. Using the new e-commerce platform, brands and creators can sell products directly on the platform, potentially creating new revenue streams, and tap into the short-form video platform's growing popularity.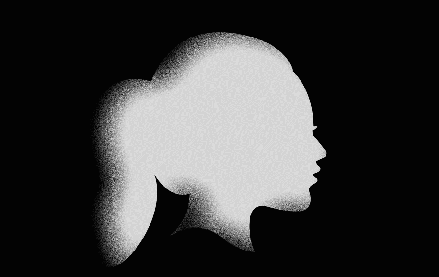 August 18, 2023 • 4 min read
While the influencer industry might sound exciting and like it's full of opportunities, one marketer can vouch for the horrific scenarios that still take place behind the scenes.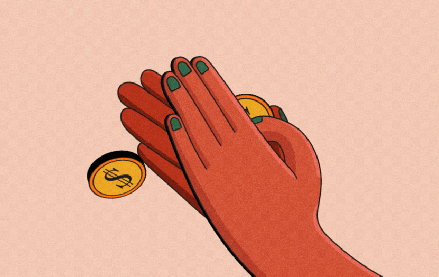 August 18, 2023 • 3 min read
After a tumultuous 12 months, marketers are getting a clear picture of how they really did during a time of true uncertainty. And, as it turns out, it wasn't all that bad.