Future of TV Briefing: How programmatic is playing a role for advertisers dealing with a tight CTV ad market
August 11, 2021 • 11 min read
•
•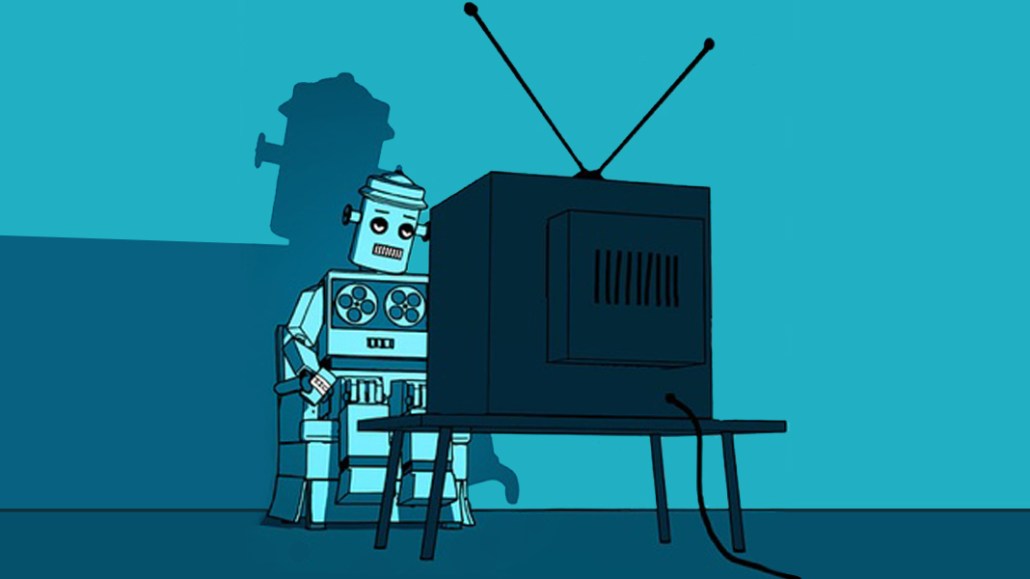 The Future of TV Briefing this week takes a look at how connected TV's programmatic advertising market has progressed this year.
CTV advertising's programmatic release valve
Second quarter slowdown
Production returns to pre-pandemic levels, studios are selling for a premium, and more
CTV advertising's programmatic release valve
Connected TV advertising continues to grow overall, so naturally the programmatic component of this emerging market is also enjoying an upswing. But programmatic CTV stands to play an even bigger part in the broader TV advertising market, as advertisers face inventory constraints on linear TV as well as top-tier ad-supported streaming services.
The key hits:
In the second quarter of 2021, the amount of CTV ad inventory available programmatically ballooned.
TV and digital advertisers are recognizing that programmatic is necessary for rounding out their CTV ad buys.
Increasing demand for TV ad impressions will likely push more advertisers to programmatic overall and specifically to secure CTV inventory through programmatic guaranteed deals.
Reach challenges despite growing viewership
As CTV viewership swells, so is the amount of money advertisers are spending to reach people on the biggest screen in their homes. This year, advertisers are expected to increase their CTV ad spending in the U.S. by 48% year over year to top $13.4 billion and to spend $6.7 billion specifically on CTV ads purchased programmatically, according to eMarketer.
However, advertisers are finding some difficulty in reaching a wide enough audience on CTV.
Ad tech firm Innovid and the Association of National Advertisers conducted a study of CTV campaigns from 20 advertisers, including Anheuser-Busch, General Motors and Whirlpool, that ran between January and April 2021. On average, the campaigns only reached 13% of U.S. CTV households. While that may be a function of CTV enabling campaigns to be narrowly targeted to specific audience segments, it indicates that advertisers are running into a reach issue in CTV.
"While the whole industry has been focused on protecting against over-frequency, under-frequency has been largely ignored. It can be a real challenge to build frequency in this space," said Jesse Math, vp of advanced TV and video solutions at ad agency Tinuiti.
That may sound surprising. For as much as streaming viewership surged in Q2 2020, it shot up yet another 13% year over year in Q2 2021, and CTV accounted for 73% of global streaming watch time in the period, according to video measurement and analytics firm Conviva. But again, wherever audiences go, advertisers will follow, and that rising demand is sucking up the supply of available ad impressions. Per Conviva, the share of streaming ad impressions that were not filled or failed to play dropped from 37% in Q1 2021 to 16% in Q2.
Programmatic picks up the pieces
Enter the programmatic part of the CTV ad market. "The good news for advertisers is, in the programmatic lens, you've got a substantial amount of supply," said Ashwin Navin, co-founder and CEO of TV analytics firm Samba TV. In Q2 2021, the number of programmatic impressions in the U.S. market on Amazon's and Roku's CTV platforms increased by 49% and 27%, respectively, compared to Q1 2021; and by 204% and 118%, respectively, compared to Q4 2020, according to a study conducted by Samba TV.
Indeed, CTV's share of overall programmatic ad impressions has continued to exceed desktop and mobile. In Q2 2021, CTV represented 35% of total impressions, according to ad server Extreme Reach. "Programmatic is really filling the gap where [advertisers] couldn't secure particular inventory," said Extreme Reach CTO Daniel Brackett.
Advertisers' adoption of programmatic buying as a way to round out their CTV ad buys contributed to an "insane" second quarter for Jukin Media's programmatic CTV business, said Mike Richter, director of programmatic partnerships at Jukin Media. The company operates its own CTV apps as well as 24/7 streaming channels on free, ad-supported streaming TV services like ViacomCBS's Pluto TV and Samsung's Samsung TV Plus.
In April 2021, Jukin Media's programmatic CTV revenue rose 123% higher than in April 2020, as did the May 2021 figure over its prior-year comparison. Obviously, any comparisons to the economic low points of the pandemic are going to be favorable, but "even before COVID hit, we still are growing bigger than we were then," Richter said.
Helping to fuel the programmatic CTV businesses of media companies like Jukin Media is the general tightness in the TV and streaming ad market. As Extreme Reach's Brackett said, advertisers are turning to programmatic buying options to pick up inventory in order to offset the reach challenges on traditional TV and among top-tier streaming services.
Further fueling programmatic as a buying option are CTV inventory aggregators. Companies like CTV platform owners Amazon and Roku and ad-tech firms like The Trade Desk and Magnite are doing a better job of packaging up third-party CTV inventory in a way that is palatable to advertisers who have historically been wary of CTV's long-tail inventory quality. Richter said programmatic marketplace operators are making companies like Jukin Media go through a "stringent" quality assurance process to ensure inventory suppliers are free of ad fraud issues and are properly representing their inventory.
In Q2 2021, aggregators accounted for a larger share of CTV impressions than publishers, which Extreme Reach CMO Melinda McLaughlin saw as "another indication of tight supply."
Rising pressure on programmatic as a CTV release valve
That tight supply is unlikely to relax anytime soon.
The overall volume of CTV impressions is likely to continue to grow for the foreseeable future, as major ad-supported streamers like Discovery's Discovery+, NBCUniversal's Peacock, ViacomCBS's Paramount+ and WarnerMedia's HBO Max gain audiences. And the amount of inventory available programmatically should also swell. NBCUniversal, for example, will start selling Peacock's inventory programmatically in Q4 2021, and publishers are continuing to pump out CTV apps and 24/7 streaming channels.
However, the highest echelons of the broader TV supply chain are constricting. TV network owners pushed away linear dollars from ad buyers in this year's upfront negotiations because of supply limitations, and they are using their streaming inventory to make up for their seemingly inevitable viewership guarantee shortcomings.
As a result, even established programmatic CTV buyers are expecting to shift strategies. Tinuiti, for example, typically buys CTV inventory through private marketplaces, which are set up with individual media companies and allow for the agency and its clients to be more flexible with their buying than committing to a direct deal. But, with the market poised to tighten even more, the agency is talking with its clients about switching to programmatic guaranteed deals for their Q4 campaigns to lock up inventory and insulate themselves against an influx of demand and dearth of supply that would send ad prices skyrocketing.
"We're not in a state of panic by any means, but programmatic buyers need to keep a close eye on what will happen this Q4," Math said.
What we've heard
"When we launched [a standalone streaming property], we were very much about, 'Here is content you cannot find on YouTube because it's not advertiser-friendly and cannot be on TV because it's too edgy.' What we learned is that is not a successful marketing strategy. What people want right now is content they can relax around, so our content is creeping more wholesome and purely enjoyable."

— Media executive
Stay tuned: Second quarter slowdown
The second quarter of 2021 did not closely resemble Q2 2020. For the most part, that's a good thing. A really good thing. But the deceleration of TV and streaming viewership in the period raises the question of which will turn out to be temporary: last year's viewership surge or this year's slowdown.
Signs of a slowdown
These numbers alone lack some important context, though. In Q2 2021, many people started to return to some semblance of normal lives that were put on hold for the past year. As vaccines rolled out and pandemic-related restrictions lifted, people spent more time outside their homes with friends and family. They could even travel. This pent-up demand for pre-pandemic life likely played a big part in pulling people away from their screens.
The question, then, is whether people will continue to reduce their overall TV watching as they strive to return to normality. Maybe. But even then, streaming's share of TV watching time is likely to grow. There was enough indication of that in Q2 beyond the Samba TV stat.
Signs of the longstanding streaming shift
All of that is to say, streaming viewership has by no means plateaued. But streaming companies now find themselves pitted not only against one another but, once again, against the wider world outside people's homes.
Numbers to know
15.5 million: Average number of people who watched NBC's nightly primetime Olympics broadcast on TV or streaming, the Games' lowest viewership since 1988.
$34 million: How much money ESPN reportedly paid per year for the rights to air 29 women's college sports championships, including the women's college basketball tournament.
$900 million: How much money ViacomCBS will pay for new episodes of "South Park" as well as movies based on the cartoon series.
23: How many Quibi shows Roku will premiere as Roku Originals on The Roku Channel on Aug. 13.
Trend watch: Production returns to pre-pandemic levels
In-person production seems to have returned to normal, at least according to one measure.
In the second quarter of 2021, the number of shoot days for TV, film and commercial projects in Los Angeles surpassed the mark for Q2 2019, according to the official Los Angeles area film office FilmLA.
Commercials came back quickly
Commercial productions have experienced the biggest bounce-back in the first half of 2021. The second quarter saw a 56% jump in commercial shoot days versus Q1 2021. That makes sense.
Commercials are typically shorter productions with smaller teams and often employ non-union members, which means productions don't have to be so stringent about health and safety measures (though many commercial producers have said they are following industry-recommended guidelines for non-union shoots).
Reality TV shows really ramped up
On the TV front — which includes streaming shows — the number of shoot days increased 31% compared to Q1 2021, and drama and reality shows accounted for the bulk of that rise.
According to FilmLA, there wasn't a big jump in shoot days for drama shows between the first and second quarters. But there was for reality TV shows: a 62% quarter-to-quarter surge.
That rise may owe to reality TV shows typically being more time- and cost-effective to produce. As vaccines rolled out and COVID restrictions lifted, TV networks and streaming services have looked to reality TV as a quick, cheap way to refill their short-term programming pipelines and hold audiences' attentions. The shows can also help to hold audiences' attentions while they wait for shows that are slower to turn around, like dramas, to debut later this year or next year.
What we've covered
YouTube's creator fund for YouTube Shorts will not exclude videos posted to other platforms:
While YouTube is requiring that videos be a creator's own original work, they do not need to be exclusive to YouTube Shorts to be eligible for the YouTube Shorts Fund.
YouTube is restricting against some types of repurposed videos as well as clips carrying other platforms' watermarks.
Read more about YouTube Shorts here.
Roku's revenue and audience grew in the second quarter, but streaming watch time dropped by 1 billion hours:
Roku's account base grew to 55.1 million active accounts in Q2 2021.
However, streaming hours dropped from Q1 as people began to spend more time outside of their homes.
Read more about Roku here.
How Bleacher Report is using sneaker and fashion content to bring new advertisers into the fold:
B/R recently debuted a sketch comedy oriented around sneaker culture.
The publisher also airs a segment on corporate sibling TNT's linear network that combines sports and fashion.
Read more about Bleacher Report here.
Why Triller hasn't left the experimental phase with advertisers just yet:
Triller has set its sights on live streaming to mimic traditional TV.
But the app still needs to convince advertisers it can compete with TikTok.
Read more about Triller here.
What we're reading
Major League Baseball weighs a bet on Barstool Sports:
Major League Baseball and Barstool Sports are discussing a potential deal to air some MLB games on the sports media outlet's properties, according to the New York Post. Considering that tech and media giants like Amazon and Disney are most commonly cited as potential rights holders for major U.S. sports leagues, Barstool Sports comes out of left field (yes, pun). But the publisher has been building up a sports betting business, including its sale to Penn National Gaming, which could help MLB to hold on to fans and even expand its audience to those mildly interested in baseball but majorly interested in making money.
Hello Sunshine shows studios' high valuations:
Reese Witherspoon's Hello Sunshine has agreed to a sale valuing the studio behind "The Morning Show" and "Little Fires Everywhere" at more than seven times its revenue, according to The Information. Paired with Amazon's planned acquisition of MGM — which values the latter studio at fives times its revenue — the deals indicate how expensive Hollywood's content arms race has become.
Sony stands alone:
While studios like Hello Sunshine and MGM are being snatched up, Sony Pictures Entertainment has set itself apart as an independent studio without its own streaming service, according to The Wall Street Journal. The company is situating itself to profit from the competition among streaming owners by selling shows and movies to all of them, rather than tie itself to any single outfit or try to go it alone in the streaming wars. The risk, though, is the major streaming owners setting up their own content operations, which make less them interested in or dependent upon outside studios like Sony for programming.
https://staging.digiday.com/?p=422637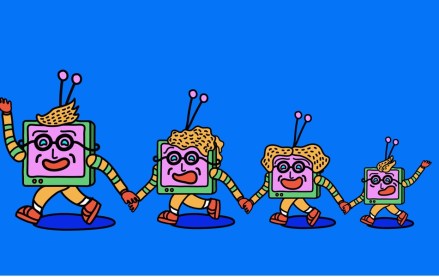 August 16, 2023 • 7 min read
•
•
This week's Future of TV Briefing looks at how the latest quarterly earnings season evinces more streaming subscriber growth struggles and a growing fondness for the bundle.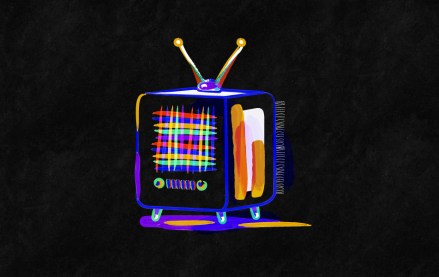 August 11, 2023 • 3 min read
•
•
It would appear that investors' enthusiasm for the CTV narrative that has served TTD, Magnite and PubMatic so well for the last 18 months is starting to plateau.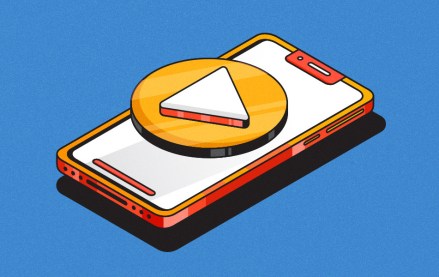 August 9, 2023 • 6 min read
•
•
This week's Future of TV Briefing looks at how platforms are pulling creators toward longer videos while brands push for shorter fare.