Future of TV Briefing: 5 questions that will shape the future of TV in 2022
January 5, 2022 • 10 min read
•
•
Ivy Liu
The Future of TV Briefing this week looks ahead at the top questions likely to dominate the TV, streaming and digital video industry in 2022.
Up next
WTF is automatic content recognition?
Nielsen's latest measurement error, HBO Max's podcast programming and more
Up next
The key hits:
Which streaming services will keep hold on their subscribers?
Will the upfront model receive an update?
How can platforms compete with YouTube in the creator economy?
Will connected TV find its identity?
How will TV's measurement shift shake out?
For all the uncertainty of the past two years, some stability would be welcome in 2022. Unfortunately, that may be in short supply for the TV, streaming and digital video industry this year.
As the future of TV takes shape, the landscape is in the midst of major shakeups. There are questions around who will win the streaming wars and what will emerge from the TV ad measurement overhaul as well as how connected TV's identity picture will come into focus and which platforms can compete with YouTube for creators. 2022 may not deliver definitive resolutions to all or any of these questions, but some answers are likely to emerge.
Which streaming services will keep hold on their subscribers?
The subscription-based streaming market has been in growth mode for the past couple years. But last year, it started to slow among top streamers as more major entrants moved into the market. This year subscription-based streamers may be under even more pressure not only to add new subscribers, but to retain their existing ones.
This year, more than 150 million people will cancel a streaming subscription, according to Deloitte. That number may sound scarier than it is. People cancel streaming subscriptions all the time. In fact, 25% of streaming subscribers have canceled a subscription only to later renew it. Still, though, that's a majority of people who cancel and never look back in addition to the uncertainty of when that remaining 25% may return to a service.
In addition to the proverbial subscription fatigue, this subscriber crunch may be aggravated by continuing changes in the broader streaming marketplace.
For starters, the impending merger of Discovery and WarnerMedia may see the two companies combine Discovery+ and HBO Max into a single service or adopt a bundle strategy, as Disney has done with Disney+-Hulu-ESPN+, as ViacomCBS is starting to do with Paramount+-Showtime and soon Paramount+-BET+ and as even smaller streamers like CuriosityStream and Tastemade are doing.
Additionally, ad-supported streamers — some subscription-based, but at a lower price and others free — are pushing further into original programming. Amazon's IMDb TV, Fox's Tubi and Roku's The Roku Channel are the foremost examples. If these services are able to turn out hits big enough to entertain broad audiences, they may be able to convince people they do not need to pay as much for so many subscription-based streamers.
Will the upfront model receive an update?
Advertisers and their agencies were not happy with the way last year's upfront negotiations played out, while TV and streaming ad sellers seemed pretty pleased with how the marketplace wrapped. This year may yield more of a mixed response given how blended the TV and streaming ad market will likely be by summer.
Last year major TV network groups were able to use linear TV's limited ad inventory to push for higher prices and for more money to move to their respective streaming properties. Ad buyers agreed because TV remains among the most cost-effective means of reaching a big, broad audience and because they are still sussing out which streamers are, or are not, safe bets for the market's long-term transition.
This year, however, there are likely to be more variables at play that both buyers and sellers will be able to deploy as leverage in their negotiations. Major streamers are dealing with the aforementioned subscriber struggles, but advertisers are still struggling with streaming's convoluted supply chain and finding a balance between overexposing some audiences to their ads while underexposing others. Meanwhile, some advertisers sat out last year's upfront cycle and others ended up canceling portions of their commitments, creating opportunities for more advertisers to see how much the upfront actually matters to their business. And then there's the ongoing measurement overhaul that calls into question what currency — or currencies — upfront ad buyers and sellers will use as the basis for deals.
All of this uncertainty seems to make for a ripe time to rethink the upfront model. However, rather than doing away with the futures marketplace entirely, it may be the terms on which deals are staked that change. Yes, we're talking about flexibility. But instead of updating cancelation clauses, the industry could shift from yearlong commitments made ahead of time to so-called endeavor deals that have been a fixture among connected TV and digital video platforms and have been increasingly in vogue in traditional TV circles. This model would offer ad buyers more financial flexibility and ad sellers some revenue assurance and up-sell opportunities and provide both sides some legroom to assess and adapt to the broader marketplace shifts. Of course, that's as much an argument for why this won't happen as why it might.
How can platforms compete with YouTube in the creator economy?
Yes, Instagram and TikTok and Snapchat and Facebook have made inroads with individual video creators and even spawned their own native stars. However, when it comes to creators' businesses, YouTube remains the undisputed champ thanks to its ad revenue-sharing program that no other platform has yet to rival.
But there may an opening on the commerce side.
In 2020, the competition among digital video platforms seemed to center around the funds set up to compensate creators for uploading videos, specifically short-form videos to build up each platform's TikTok clone. Meanwhile, no platform made a new or renewed attempt to replicate YouTube's monetization program — at least not directly.
Considering that affiliate revenue has become a growing revenue stream for creators on YouTube — accounting for 25% to 50% of some creators' YouTube revenue — other platforms could pounce on an opportunity to build up monetization programs around affiliate revenue. And some seem to already be aiming to do just that.
Last year Instagram started to roll out an affiliate revenue program for creators to make money from pushing people to purchase companies' products. So did TikTok.
With social commerce sales in the U.S. set to increase by 25% year over year in 2022 to reach $45.7 billion, per eMarketer, there appears to be plenty of money on the table for the likes of Instagram and TikTok to attempt to parlay into making a run at YouTube. Of course, YouTube could take a page from the same playbook.
Will connected TV find its identity?
Connected TV does not have a cookie problem, but it does have its own identity issue: It lacks a reliable universal identifier for tracking audiences across platforms and streaming services. With the web and mobile app markets addressing their own identity crises, the CTV market has the chance to ride this rising tide to sort out its own identity picture, and there are efforts underway. But there are also obstacles.
Those in the CTV industry may have thought they had identity solved by relying on the IP address as a household-level identifier. However, a growing number of companies and executives have come around to the reasoning that the IP address is unlikely to be viable in the long run, as companies like Google and Apple take steps to limit companies' abilities to collect people's IP address and privacy regulators appear poised to get more aggressive in policing ad tracking practices.
Problem is, there is no clear-cut alternative universal ID for CTV at the moment. CTV platforms and streaming services have their own means of identifying people through registered accounts, but there is a lack of standardization in how companies are managing consent, which could receive the attention of privacy regulators.
However, the CTV industry does seem to be rallying around this issue. There is the Interactive Advertising Bureau's Project Crosswalk initiative that is working to address CTV's lack of identity consent standard, and a growing number of streaming services are adding support for Unified ID 2.0, which is supposed to be interoperable with other identifiers from entities like LiveRamp and OpenAP.
How will TV's measurement shift shake out?
This year advertisers will spend $65.6 billion on TV and streaming ads in the U.S., according to Magna. Most of those ads will likely be measured against Nielsen's numbers, but probably a smaller share than normal.
In the wake of the Media Rating Council stripping Nielsen's accreditation for measurement shortfalls, the TV and streaming ad market is approaching an era without a single dominant measurement currency. TV network groups and media agencies are lining up alternative measurement providers while also keeping Nielsen in the mix, and no one seems to know what metrics will provide the metrics to serve as the basis for this year's upfront deals.
A likely outcome is that the measurement landscape fragments into various metrics for various outcomes. In that scenario, each campaign negotiation features a menu of measurement providers for an advertiser to choose from. Then the onus will be on the ad buyer to figure out how to reconcile different measurements from different providers and on the ad seller to support the various providers that advertisers may demand.
But at a time when the future of measurement is up in the air, as likely an outcome is the potential for the industry to resign itself to Nielsen remaining the primary measurement provider and singular currency. Disney and Magna have already signed up to test out Nielsen's forthcoming Nielsen ONE measurement system. As much as things change, there's always the chance for them to stay the same.
What we've heard
"I don't think it's possible to have one unified source for identity. Obviously, The Trade Desk is trying to solve for that with [Unified ID 2.0]. But it will be tough for there to be one unified identity source that's a holy grail."

— Agency executive on connected TV's identity picture
WTF is automatic content recognition?
As smart TVs become more commonplace, so does the technology they contain — called automatic content recognition — that enables them to monitor what people are watching, including the ads they see. In a skit that I produced for Digiday embedded below, I aim to explain how ACR works. Click here to read the corresponding article.
Numbers to know
>$230 billion: How much money TV networks and streaming services are expected to spend on content worldwide in 2022.
-39%: Percentage decline in scripted TV shows produced in California in 2021 compared to 2020.
What we've covered
NBCUniversal's Kelly Abcarian is set on solving the biggest math problem of her life:
A 16-year Nielsen veteran, Abcarian is now leading the charge to change the TV and streaming measurement landscape.
Her tenure at Nielsen lends her credibility but can also undermine her call to action.
Read more about Abcarian here.
Why rowing company Hydrow rip rethinking its media mix with OOH and video:
Like other upstart marketers, Hydrow is turning to TV and CTV to build its brand awareness.
The marketer had historically focused on performance marketing via search and social ads.
Read more about Hydrow here.
What we're reading
Nielsen messed up its math again:
Since September 2020, Nielsen undercounted TV viewership for people watching outside of their homes, such as in bars and restaurants, according to Variety. It's unclear by how much Nielsen's measurements were off, but considering it took the measurement provider 15 months to identify and disclose the error — and follow an earlier undercount that led to the Media Rating Council stripping Nielsen of its accreditation — the blunder is likely to only fuel the TV ad industry's push to wean itself off Nielsen's numbers.
HBO Max isn't only streaming movies and TV shows:
WarnerMedia has plugged HBO Max with more than 30 podcasts that are designed to help promote its programming, according to Insider. While the podcasts are also available on platforms like Apple Podcast and Spotify, making them available inside HBO Max is a way to get audiences to spend more time on the streaming service and could eventually generate additional revenue through advertising, though the podcasts are largely ad-free so far.
Over-the-air TV's upgrade expands its footprint:
The next version of the broadcast standard for over-the-air broadcast TV distribution has gone live in Washington D.C., according to PC Magazine. The home of the Capitol is not the first market to feature broadcast TV networks airing under ATSC 3.0, but it does mark the continued march of the standard, which aims to make over-the-air TV more akin to streaming.
https://staging.digiday.com/?p=436007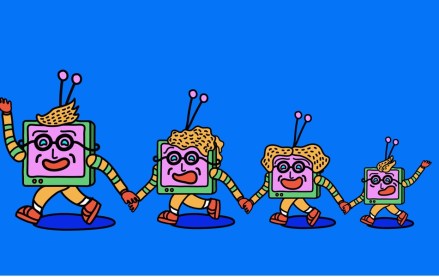 August 16, 2023 • 7 min read
This week's Future of TV Briefing looks at how the latest quarterly earnings season evinces more streaming subscriber growth struggles and a growing fondness for the bundle.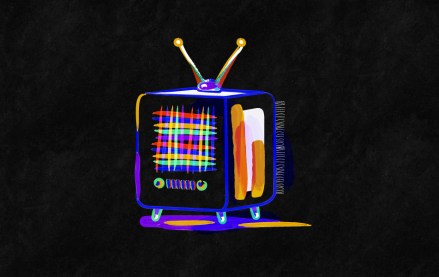 August 11, 2023 • 3 min read
It would appear that investors' enthusiasm for the CTV narrative that has served TTD, Magnite and PubMatic so well for the last 18 months is starting to plateau.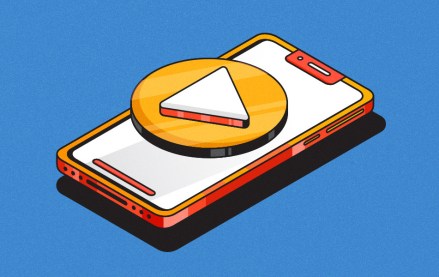 August 9, 2023 • 6 min read
This week's Future of TV Briefing looks at how platforms are pulling creators toward longer videos while brands push for shorter fare.