One of the foremost obstacles to TV network owners reorienting their businesses around streaming instead of traditional TV is giving up the revenue they receive from pay-TV providers that pay to carry their channels. These so-called carriage fees are also a big reason why pay-TV subscriptions cost so much and why shows aren't as easily accessible without one.
As people continue to cut the cord, though, accounting for these carriage fees — which are based on the number of pay-TV subscribers that receive a TV network — takes on greater importance. In 2021, 4.69 million people in the U.S. canceled their pay-TV subscriptions — up from 4.1 million in 2019 — according to research firm Leichtman Research Group. This threat to one half of traditional TV's dual-revenue stream has pushed TV network owners to devise a new dual-revenue stream in streaming that combines subscription and advertising revenue.
WTF are carriage fees?
Carriage fees are the fees that pay-TV providers pay to TV network owners to carry the network owners' linear TV channels on the providers' cable, satellite or streaming pay-TV services. These fees are sometimes referred to as "affiliate" or "distribution" fees and annually bring in hundreds of millions to billions of dollars in revenue for TV network owners.
How are carriage fees calculated?
Carriage fees are calculated based on the number of pay-TV subscribers that receive a TV network. For each subscriber, the pay-TV provider pays the network owner a fee. This is why pay-TV subscriptions are often described as a "bundle." The pay-TV providers are effectively bundling subscriptions to individual TV networks into one overarching subscription that people pay each month without the option of deselecting individual TV networks (though pay-TV providers typically offer subscriptions tiers grouping certain networks together).
Does every TV network receive the same carriage fee?
Nope. Carriage fees are negotiated on an individual basis between pay-TV providers and TV network owners. The amounts are generally based on how valuable a TV network is to a pay-TV provide, i.e. how likely it is that carrying a given network will help the pay-TV provider to attract and retain subscribers. You can think of these negotiations as akin to a sports team negotiating with athletes: The top players receive the top contracts.
How much do pay-TV providers pay to carry a TV network?
It ranges from less than a dollar per subscriber up to $7.64 for Disney-owned ESPN, according to research firm Kagan. These deals typically last for two to 10 years, at which point the two sides can negotiate renewals at higher or lower fees.
Is that why sometimes a pay-TV service loses a TV network or set of networks?
Yup. Because the pay-TV subscriber base is shrinking, TV networks stand to lose the money they make from carriage fees, so they haggle for higher carriage fees to make up the difference. The pay-TV providers, meanwhile, don't want to be paying more money for TV networks that fewer people receive — and that have less of an impact of pay-TV subscriber acquisition and retention — so they lobby for lower carriage fees.
When the two sides can't come to an agreement, the existing carriage deal lapses and the corresponding networks are removed from the pay-TV service. In 2020, TV network owners cumulatively lost $18.4 million in affiliate revenue as a result of these distribution disputes, per Kagan.
Can we go back to the "bundle of subscriptions" point? Why can't a person subscribe to an individual TV network like they can to individual streaming services?
Strength in numbers. The TV network owners may not make as much money if people had to pay for their networks individually because fewer people would likely end up paying for a given network. Similarly, the pay-TV providers may make more money if they are aggregating multiple networks together for a single subscription price than if they are allowing people to cherry-pick their channel lineups.
But I can just sign up for some TV networks' streaming services without a pay-TV subscription.
Absolutely. However, those streaming services don't always carry the same shows that air on the traditional TV networks. The carriage agreements between TV network owners and pay-TV providers typically include restrictions on how a network can distribute its programming outside of the pay-TV ecosystem. This is why some shows are not available on a service like Disney's Hulu, NBCUniversal's Peacock or Paramount's Paramount+ until sometime after they air on traditional TV, sometimes months later. TV network owners can negotiate deals to loosen these restrictions, but that usually results in lowering their carriage fees.
https://staging.digiday.com/?p=441629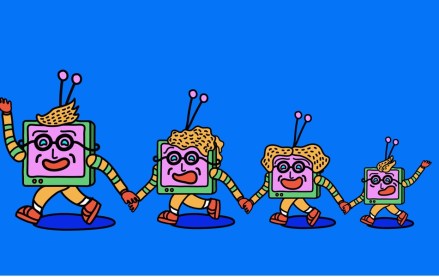 August 16, 2023 • 7 min read
•
•
This week's Future of TV Briefing looks at how the latest quarterly earnings season evinces more streaming subscriber growth struggles and a growing fondness for the bundle.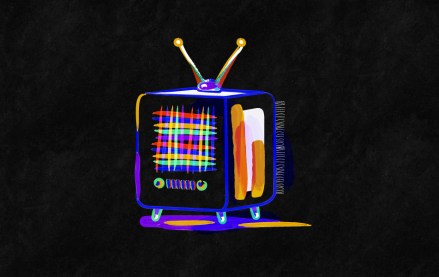 August 11, 2023 • 3 min read
•
•
It would appear that investors' enthusiasm for the CTV narrative that has served TTD, Magnite and PubMatic so well for the last 18 months is starting to plateau.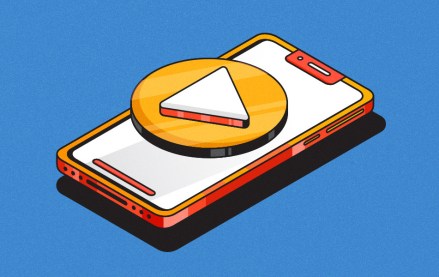 August 9, 2023 • 6 min read
•
•
This week's Future of TV Briefing looks at how platforms are pulling creators toward longer videos while brands push for shorter fare.