In April 2022, BuzzFeed Inc. reorganized its business team to have the staffers who helped HuffPost reach profitability in 2021 do the same for BuzzFeed News — the only arm of the company that was still unprofitable. It was the first time that a sole team would be dedicated to monetizing BuzzFeed News and the company gave the division just one year to become profitable.
But its time was cut short.
HuffPost remains the sole news arm within the BuzzFeed Inc. portfolio, and yet characterizing its content as breaking news may be a misnomer. Over the years, its content has grown to include more entertainment, lifestyle and culture news, which combined with its much larger scale, give it a firmer ground to stand on.
HuffPost had more than double the audience BuzzFeed News had, CEO Jonah Peretti told Digiday, and as a result, HuffPost's revenue was "much bigger" than BuzzFeed News'. He declined to share exact revenue figures. BuzzFeed News was roughly 5% of BuzzFeed's total traffic, though that percentage fluctuated at different time periods, he said.
BuzzFeed's entertainment content was "10 times bigger than BuzzFeed News ever was," Peretti said. He declined to provide exact figures.
Many, now former, staffers said that BuzzFeed News had also transitioned to being primarily centered around culture and entertainment content as well alleviating some brand safety concerns that many advertisers have with breaking news. For BuzzFeed News, however, former and current staffers say it caused what was once unique about the brand — its investigative reporting — to vanish. Left behind was a product that was undifferentiated in the advertising market.
And yet, the team working toward that "impossible goal" of profitability was on the right path. BuzzFeed News exceeded its Q1 2023 revenue goals and recently landed large sponsorship deals and ad campaigns, three former and current BuzzFeed News employees who had knowledge of the company's financials told Digiday. They did not disclose which brands were advertising with BuzzFeed News. BuzzFeed's communications team declined to share how close to profitability the news division had gotten before it was shuttered.
When asked why BuzzFeed News was shuttered despite this progress, Peretti said a number of changes to social media platforms — which drove a significant amount of traffic — were a sign that more challenges were ahead for the division's business, such as Facebook's shift away from news. Last summer, Facebook told publishers it wouldn't renew their contracts to feature news content in its News tab.
While revenue from Facebook wasn't "a majority" of BuzzFeed News' revenue, those changes — in addition to the recent upheavals at Twitter — led Peretti to believe BuzzFeed News' path to profitability was "not going to continue in the future."
"If you build a social news model, and it's getting closer to profitability but still is not profitable, and then the future ecosystem is getting worse, not better — it just creates a situation where it's like, why wouldn't we open up roles at HuffPost? Open up some roles at BuzzFeed? Consolidate around one news brand?" Peretti said.
But beyond the potential challenges in the future, why didn't the HuffPost monetization strategy that led the news brand to profitability in one years' time, not work for the other news brand during the two years of overlap they shared within the BuzzFeed portfolio?
What went wrong with the news business model
Multiple BuzzFeed News employees told Digiday their department took the fall for BuzzFeed's larger business issues and the pressure put on the company given the current state of the ad market. A BuzzFeed spokesperson previously told Digiday the company's "current performance and surrounding economic conditions" led to the decision to shutter its news division.
"Advertisers aren't trying to buy news, especially [for] the last two years. It's much easier for a company that isn't exclusively news to get rid of their news division when everything's down and point to that [as the scapegoat]," said a source familiar with BuzzFeed.
Ever since the company offered buyouts to its 100-person news division last year — which led to an exodus of top editors, including editor-in-chief Mark Schoofs, dismantled BuzzFeed News' investigations, politics, inequality and science teams and left behind a staff of only 59 — BuzzFeed News' content has focused more on culture and entertainment news, according to former staffers.
"After the buyouts last year, the idea was to focus on the coverage areas of the desks that remained — so doubling down on culture and tech and breaking news," said Albert Samaha, senior reporter at BuzzFeed News. He said the team was continuing to focus on "chasing big interesting stories that touch on the issues of the moment." Losing a lot of the investigations team, however, the majority of content coming out of the newsroom was around the culture and entertainment category.
How BuzzFeed News was pitched to advertisers also changed. Its go-to-market strategy before the buyouts included the tagline "the Gen Z news outlet," and used its 2021 Pulitzer Prize win as an example of its rigorous journalism, said two sources familiar with BuzzFeed's ad business. The prize was for a series of articles that exposed China's vast infrastructure for detaining hundreds of thousands of Muslims in its Xinjiang region. Post-buyouts, the sales strategy focused on pop culture and entertainment news.
"This whole past year was spent mirroring the HuffPost strategy [and] things were becoming a lot easier to sell," a member of the business team said.
The new editorial focus being on culture and entertainment made it feel like BuzzFeed News was competing with the other brands in the BuzzFeed Inc. portfolio — BuzzFeed, HuffPost, Complex and Tasty — for ad dollars.
"[Peretti] gave the business team an impossible task, to convince clients to buy into a version of BuzzFeed [News] that focused on culture and entertainment, but had the most brand unsafe word in the title, which is 'news,'" said a member of the business team. "But at that point, [BuzzFeed News] looked way too similar to BuzzFeed to have a distinct market proposition."
To try and create a unique market value, staffers focused on BuzzFeed News' health vertical because that was less likely to have much overlap. But the most successful strategy for bringing ad dollars into BuzzFeed News was selling it jointly with HuffPost in bundle deals, the member of the business team added.
When asked how much of HuffPost's content is considered news coverage compared to lifestyle or entertainment stories, a BuzzFeed spokesperson said the breakdown is "not how we think about or prioritize our content."
"Entertainment news is news. Health news is news," they said.
Peretti emphasized BuzzFeed's commitment to covering entertainment trends, interactive AI formats and creators in a memo sent to staff last week on Thursday afternoon outlining his vision for the future of the company. "The only profitable, sustainable content businesses that can be built on top of the big platforms will be focused on entertainment. This is why we are doubling down on entertainment to focus the BuzzFeed brand on making the internet more fun," he wrote.
In a memo that went around to staff on Thursday, April 20, Peretti said that cutting BuzzFeed News was a last-ditch effort to manage the company's finances following other cost-cutting efforts. "I made the decision to over-invest in BuzzFeed News because I love their work and mission so much," he said, but ultimately, the breaking news category did not drive the necessary revenue to support the journalism.
Why HuffPost is still around
HuffPost's sheer scale was difficult for BuzzFeed News to compete against, according to a member of the BuzzFeed business team. While BuzzFeed News had 59 people in its newsroom, HuffPost has double that at roughly 120. And as a result, the content output was vastly different. (A BuzzFeed spokesperson said HuffPost is "hoping" to bring BuzzFeed News reporters onto the team to add to its coverage, but declined to share how many people would be a part of this reorganization of roles.)
"With the scale of HuffPost, it can be profitable with programmatic advertising and [the] commerce initiatives they're doing," Peretti said. Additionally, HuffPost's Voices vertical and its other lifestyle sections are also more "advertising-friendly sections that can be sponsored," he said.
A BuzzFeed media kit (see below) from March 2023 shared with Digiday shows HuffPost's "total reach" was 46 million, compared to BuzzFeed News' 21 million. HuffPost had 45 million cross-platform followers, compared to BuzzFeed News' 7 million, according to the document.
While Comscore data shows HuffPost's average monthly unique visitors for the first three months of 2023 was only 13% higher than BuzzFeed News' average monthly unique visitors – 22.6 million to HuffPost.com compared to about 20 million to BuzzFeedNews.com – HuffPost publishes significantly more stories per month than BuzzFeed News.
Muck Rack, a company that offers tools for people in PR and journalism, shared data with Digiday that shows BuzzFeed News published 497 articles in March 2023, compared to 1,882 articles HuffPost published in March 2023.
Two BuzzFeed News employees told Digiday the team was focused on producing more stories as part of their efforts to increase their reach and ad revenue. Muck Rack's data – which comes from its internal database and the site's sitemap, a spokesperson said – shows a 32% increase in the number of articles BuzzFeed News published from November 2022 (377 articles) to March 2023. BuzzFeed News published 314 articles in March 2022.
"We were clear about that – that was part of the revenue strategy, [to] produce more [stories]," a BuzzFeed News employee said.
A source familiar with the company's advertising business said that while the increase in inventory does help in generating more revenue from the open programmatic marketplace, the reason that HuffPost was getting more from advertisers over BuzzFeed News was the brand recognition.
"[For] advertisers who are not as tuned-in to journalism, [BuzzFeed News] gets lost with the marquee BuzzFeed name, versus HuffPost standing on its own as a brand," the source continued.
"Audiences will still want news, they just don't want it to ruin the fun when they are escaping into entertainment," Peretti wrote in his Thursday memo.
https://staging.digiday.com/?p=501740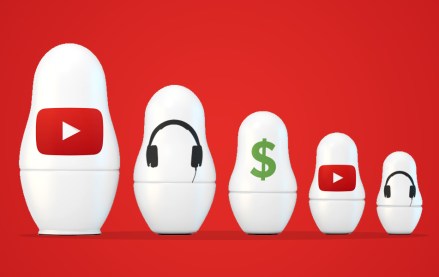 August 17, 2023 • 3 min read
Adalytics Research asks, 'Are YouTube advertisers inadvertently harvesting data from millions of children?'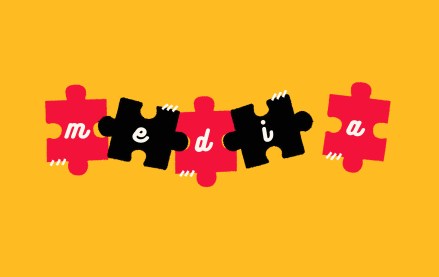 August 17, 2023 • 10 min read
Publishers' Q2 earnings reveal digital advertising is still in a tight spot, but digital subscriptions are picking up steam.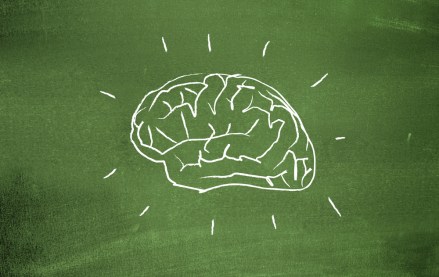 August 17, 2023 • 5 min read
Experts reflect how the failures of social media and online advertising can help the industry improve the next era of innovation.