U.S. cities and regions offer cash incentives to skilled remote workers to relocate
April 19, 2021 • 8 min read
•
•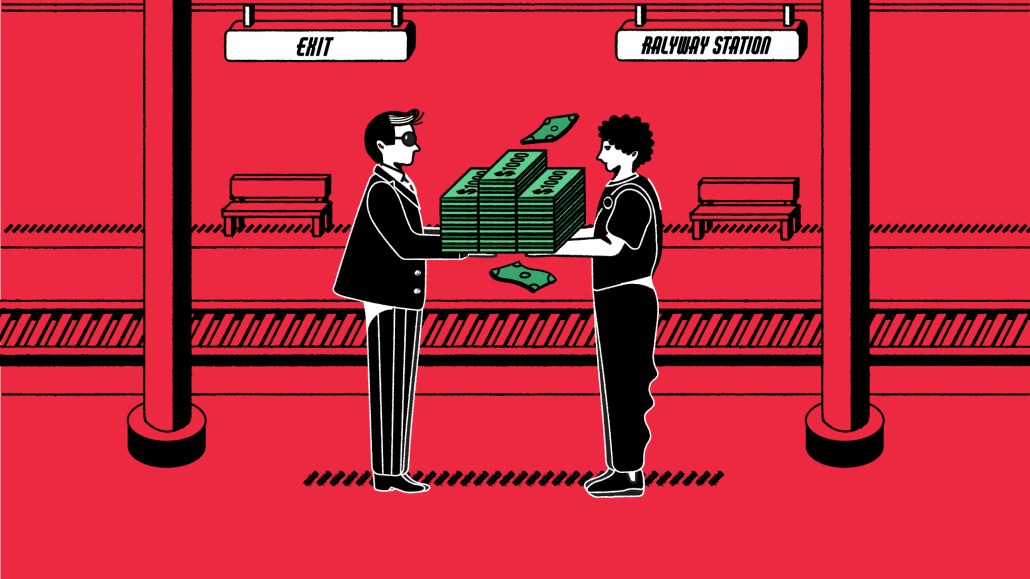 Ivy Liu
This article is part of the Future of Work briefing, a weekly email with stories, interviews, trends and links about how work, workplaces and workforces are changing. Sign up here.
If you're a newly remote worker planning to relocate this year, you might just find a destination willing to pay you thousands of dollars to do so. From Oklahoma to Alabama, cities and regions all over the U.S. are creating "talent incentive" programs that give cash bonuses to selected incoming residents, as long as they stay longer than a year.
Spurred by the ongoing exodus of tech workers from cities like San Francisco and New York, policymakers in lesser-known parts of the country are launching offers to tempt skilled professionals into making the move. The amounts on offer range from $2,000 in Savannah, Georgia, to $15,000 in St. Clair County, Michigan, and some programs add perks like free coworking membership, access to a community of other new arrivals and local help finding housing and schools.
Tulsa Remote launched in 2018, spotting the remote work opportunity long before the pandemic. The program pairs $10,000 grants with activities like introductions, events and experiences to welcome participants into the local community and business ecosystem.
"That integration component is one of the most important aspects to get right. If you just set up a talent program in a vacuum without having a community that's vibrant and inclusive around it, it just doesn't work," said Ben Stewart, executive director at Tulsa Remote. "You have to make people feel good about their relocation immediately and get them connected in a neighborhood."
A Pew Research Center study found that 1 in 20 Americans have moved in response to Covid-19, often spurred by the prospect of more space, lower living costs, and more convenient access to nature. The allure of large, global cities is diminished when lockdowns prevent residents from enjoying urban perks. This led to the rise of so-called "Zoom towns", the places remote workers suddenly flocked to, near national parks and other sites of natural beauty last year.
The uncoupling of work and location means that opportunities are no longer restricted to major urban centers. People can work for global brands – with the high salary to match – and choose to live wherever they want. Many companies are introducing policies to clarify their position on this. For example, Spotify will pay its workers the same amount wherever they choose to locate, while Facebook and Twitter plan to "localize" – or cut – the pay of their employees. In the future, a company's remote work policy could be make-or-break for its chances of attracting and retaining talent.
These talent incentives programs are driven by the idea that remote work is here to stay, and that anywhere — including smaller destinations — could become a hub of tech and culture. There's speculation that Miami, Austin or Denver will become the next Silicon Valley, but it seems much more likely the future of American innovation will be geographically distributed, in the same way as the workers who are building it.
"Regions have an opportunity to welcome new people in and showcase what makes them special. We have a strong culture here in The Shoals," said Mackenzie Jo Cottles, marketing coordinator at Shoals Economic Development Authority in Alabama. The same things that people enjoy when they visit are the same things that make them want to move here: the good weather, the slower pace, and the sense of community."
So, what do the cities and regions offering these talent incentives hope to achieve? Bob Ross, senior vp of marketing at the Greater Topeka Partnership, expects each of the $10,000 "Choose Topeka" incentives his region offers to generate $50,000 of economic impact within just one year. There are softer benefits like the intellectual and cultural impact, too, which makes winning over these workers an even better investment.
This might seem like an outlandish or overly optimistic estimate, but the economic development impact is much wider than new income taxes alone. "We want people to move here, start their own companies, and contribute to our business ecosystem," said Jennifer Bonnett, vp of innovation and entrepreneurship at Savannah Economic Development Authority, which offers a $2,000 relocation incentive. "We know how valuable local jobs and new business creation are for our city. That informs how we think about that return on investment."
Unexpected places are emerging as hub destinations for the remote era. Who the ultimate winners and losers will be is anybody's guess. Some believe Silicon Valley's reign is not yet over, but it seems certain that new hubs — of all sizes — will emerge and be celebrated for their unique mix of knowledge, collaboration, and community in the years ahead.
3 Questions with Graeme Canter, managing partner and head of media operations, MediaCom U.K.
Now lockdown restrictions have started to ease in the U.K., what's your plan for a return to the office?
It'll be a phased approach. It's still important to emphasize that government advice is still to work from home if possible, but we opened the offices on April 12 for those who feel they need to come in for their own well-being. So those who have suffered the most mental health-wise, from being isolated during the lockdown, they can book their desk in advance and come in. We have a 30% maximum-person cap at the moment. About five people came in on the first day, but now the word is getting around and there were 30 people a few days after, so that will probably continue to rise, but we expect the number to be small for now.
What's the policy for those coming in now?
People can book desks in the same way they could a meeting room, and they will have access to the floorplans to do that. We'll need to know which desks are booked so we can ensure they can be deep cleaned overnight. They can also see what kit or tech is available for their use on each desk when they book. Desks will still be 2 meters apart. Masks have to be worn at all times when not seated at desks. There will be no visitors or internal meetings and temperatures will be checked at reception. We'll ask them to check in by 11 a.m. that morning and if they're not feeling 100% well, we'll ask that they cancel the desk. We still need to be very cautious, despite general Covid numbers decreasing — the average age of staff in the London office is 28 years old so arguably the majority of people coming in won't have been vaccinated yet.
Will MediaCom have a flexible, hybrid model in future?
That's being discussed internally now. This year has proven that technologically, people can work from home — before last March we didn't know that. There are lots of people who enjoy working from home and enjoy the time and money savings from travel. They're saying they don't want to return five days a week. As a business, it's a matter of putting something in place to be able to cope with that. On the flip side, you don't want everyone taking Fridays and Mondays off. And if you're client-facing and your client is in London on certain days and you aren't because you've chosen to take those days off — those are the kinds of things that need to be thought about thoroughly. If you give someone a guideline they'll push it, it's just human nature. So it has to be flexible enough so people can see you've listened, but also has to be clamped down enough that you don't have hundreds of people off at the same time when it may affect productivity and collaboration. But I do think we will have a flexible working policy at some point. I don't think we'll ever be 100% occupied in the building again, or go back to the standard five-days a week, there will be changes.
Numbers don't lie
In a poll of 3,013 U.S. adults, 46% of 522 Gen Z respondents (18 to 24 years old) said their mental health has worsened during the pandemic, while 33% of 563 Xer respondents (43 to 56 years old) claimed the same, followed by 33% of 1,022 millennials asked and 28% of 806 Boomers (57 to 75 years old).
[Source of data: American Psychological Association's Stress in America March 2021 report.]

Only 27% of women in vp or director roles eligible for 4% or more equity compensation, received it, compared to 42% of men in the same role.
[Source of data: Morgan Stanley's Transparency 2021: Addressing Gaps in Equity Compensation.]

51.3% of 1,000 U.S. adults said their favorite thing about working from home is being able to wear comfortable clothes.
[Source of data: Gloat's Why We Work survey.]
What else we've covered
Many workers assume they're not going back to the office like it was before and are planning to relocate and buy bigger houses outside of major cities. Much of the movement in the property market in the U.S. is being driven by people in their 30s — a trend that real-estate experts have predicted will "redefine the national landscape."

With spring well underway, publisher commercial execs are adopting new tactics to gain long-missed face time with their clients. For now that includes meeting clients at events, outdoor walks, and outdoor cafes, but also a return to some of the more traditional settings for closing big deals: the golf course.

Latest research suggests women are still not reaching the highest tiers. We spoke to a range of female media chiefs from ITN, Channel 4, The Guardian and the Daily Mirror, about how they're working to change internal culture to create a more level playing field for women.
A good read
https://staging.digiday.com/?p=410739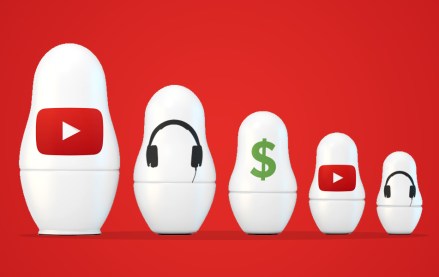 August 17, 2023 • 3 min read
•
•
Adalytics Research asks, 'Are YouTube advertisers inadvertently harvesting data from millions of children?'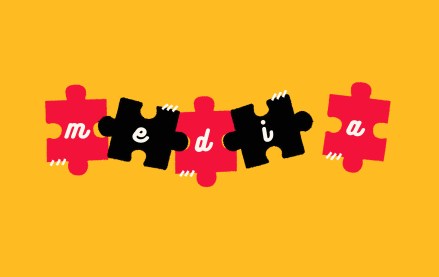 August 17, 2023 • 10 min read
•
•
Publishers' Q2 earnings reveal digital advertising is still in a tight spot, but digital subscriptions are picking up steam.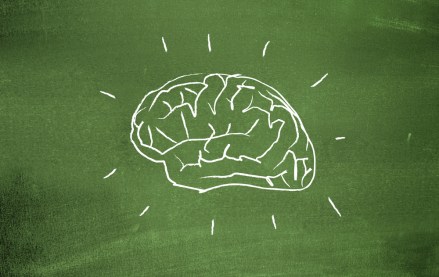 August 17, 2023 • 5 min read
•
•
Experts reflect how the failures of social media and online advertising can help the industry improve the next era of innovation.