Media Briefing: Publishers' programmatic ad businesses have rebounded to pre-pandemic levels
July 22, 2021 • 15 min read
•
•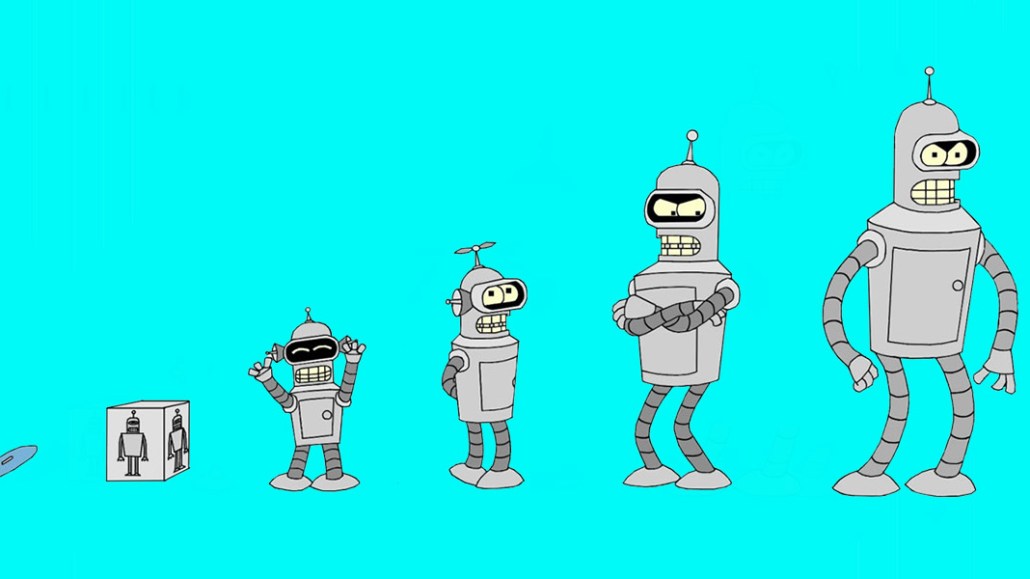 This week's Media Briefing looks at how the pandemic and the cookie's eventual demise have created the conditions for the programmatic ad market that publishers have been pushing for, with a shift to private buying coinciding with prices pushing past pre-pandemic levels.
'The Year of Private'
Publishers look to beef up their editorial, tech and advertising teams
3 questions with Just Women's Sports' Haley Rosen
BDG buys Some Spider Studios, Vice Media's SPAC talks hit a lull, AT&T nears a sale of Xandr, newsrooms resist office return plans and more
'The Year of Private'
Publishers have absorbed the hits of the pandemic and the third-party cookie's eventual demise, and they found the two to have actually put their programmatic advertising businesses in a better place. Not only have programmatic ad prices rebounded to exceed pre-pandemic marks, but publishers are enjoying more direct dealings with advertisers purchasing their inventory programmatically through private channels.
The key hits:
Programmatic ad prices have risen in the first half of 2021 to surpass their 2019 comparisons.
Publishers are seeing advertisers move money from the programmatic open marketplace to private automated options that give publishers more involvement in their ad sales.
Publishers are having success incorporating programmatic into bigger packages as well as selling their video inventory programmatically.
For the better part of the past decade, publishers have tried to protect their positions in the programmatic ad ecosystem. They may have provided the inventory on which the programmatic ad market is built, but the influx of intermediaries — from demand- and supply-side platforms to ad exchanges and agency trading desks — put them on the outskirts. So they've been trying to work their way back to reestablishing direct relationships with advertisers while taking advantage of the efficiencies of automation. And over the past year and a half, they have moved ever closer to that promised land.
Having direct relationships with advertisers for programmatic sales "is what we've been fighting for since 2015 when the myth of programmatic was first busted and [advertisers] said, 'Why shouldn't we buy you in the open auction?'" said Scott Messer, svp of media at Leaf Group. "It's taken us this long to figure out how to regain that control. Even at that, it took the cookie collapse to really push this control back into our court."
With the third-party cookie on its way out (eventually), advertisers are increasingly accepting that they need to work more closely with publishers that have the audience data to inform who will see a brand's ads and that can ensure an advertiser knows what inventory they're buying. However, the pandemic may have been the bigger immediate catalyst in improving publishers' programmatic relationships with advertisers.
As advertisers tightened their purse strings to manage the economic impacts of the pandemic, they leaned on purchasing standard ad formats, like banner ads as well as in-stream and out-stream video ads, programmatically because of the familiarity and reliability of the ad formats and the flexibility of the buying method. "2020, for us, programmatic was the canary in the coal mine. We saw that recovery in the second half and it's continued through now," said one publishing executive.
Indeed, on a week-to-week basis, U.S. publishers' programmatic revenues and ad CPMs through the first half of 2021 have exceeded their year-over-year comparisons for not only 2020 but also 2019, according to benchmarking data from ad tech provider Operative and its subsidiary STAQ.
Helping to fuel the rebound has been advertisers moving more money from the programmatic open market to the private market where impressions can sell for four times the price because of inventory assurance that the private market provides. In the first half of 2021, the average CPM for display and video impressions sold privately, including through programmatic guaranteed and programmatic direct deals, was $6.77 versus $1.95 for impressions sold in the programmatic open marketplace, according to the data from Operative and STAQ.
"It feels like we're really moving to the 'Year of Private,'" said Jamie Calandruccio, svp of product marketing and partnerships at Operative, in an email. "2020 forced an evolution of brand strategies that prioritized higher quality inventory and specific guarantees that comes with private deals. We see that with advertisers like Target who spends more than 90% through private channels, and recently Walmart, HP and L'Oreal who have grown to almost 70% private."
At the same time, as advertisers push more money into the programmatic private market, they are increasingly not seeing programmatic versus direct buying as an either-or proposition. In the first half of 2021, Vox Media has seen a shift in advertisers becoming more willing to do a do a direct buy, like a branded content deal, and supplement it with programmatic buying. "Previously it was choose your path: You work with us in a programmatic context or in a direct context. Now there's a lot more merging of the two lanes," said Ryan Pauley, CRO of Vox Media.
Publishers are also seeing advertisers adopt programmatic as a means of buying their video inventory, as advertisers look to load up on flexible alternatives to traditional TV. For the unnamed publisher, since the second half of last year through now, video inventory sold through programmatic guaranteed deals has become the bulk of their company's programmatic business.
Overall, what publishers are seeing is that the programmatic advertising business has become more than a scale game. The pandemic pressed advertisers to automate more of their ad buys, and the cookie's looming elimination is pushing them to deal more directly with the inventory owners. "Scale at all costs is now scale plus a safe environment plus higher performing products. The market demand for the [latter] two had to catch up," Pauley said. — Tim Peterson
What we've heard
"It's getting ridiculous. We had someone apologizing on Slack because they couldn't access a document because they were at the hospital because their wife was in labor. But they were still working."

— Media employee on the industry's hustle culture and burnout issue
Publishers look to beef up their editorial, tech and advertising teams
As the media industry regains some stability after the pandemic-induced recession, publishers are becoming increasingly bullish about growing their teams.
Many media companies had to lay off staffers or put hiring plans on pause in 2020, but today the job market seems to be flourishing, with some publishers listing hundreds of job openings in everything from editorial and creative to technology to advertising sales.
The number of positions within each division is telling of a larger story, one that maps out exactly where these media companies are seeing opportunity for more revenue and the most profitable path forward.
But this growth has to be done strategically, according to Nicholas Carlson, editor-in-chief of Insider, which currently has 103 open roles across the company. "It is not a goal of ours just to add more bodies. If you add too fast, you start to not be able to transfer experience to the new people as well as you want to," he said.
Below is a list of some publishers' open positions and which areas they are prioritizing in their hiring strategy. — Kayleigh Barber
BDG
Number of open roles: 28
Areas of focus: Editorial, as well as corporate-centered positions that work across BDG's portfolio of brands. This includes video, social media, corporate development, engineering, account management, marketing and sales support roles.
Of note: BDG started hosting virtual career fairs in the fall of 2020 for both the company and the media industry at large that brought in hundreds of new potential candidates at the collegiate and young professional level.
Layoffs: In April 2020, BDG laid off 24 staffers due to the pandemic.
Condé Nast
Number of open roles: 75, per LinkedIn
Areas of focus: Video and digital content capabilities
Of note: Condé Nast hired 230 people over the last quarter globally, as part of its international editorial strategy that is working to unify the publications' teams around the world. And according to a company spokesperson, it is looking to increase its content team by 25% over the next four years.
Layoffs: In April 2020, the company announced plans to lay off upwards of 300 people due to the pandemic.
CNET
Number of open roles: 150
Areas of focus: Creative and digital marketing
Of note: These new hires will take place over the next six months.
Layoffs: More than 100 people were laid off from CNET Media Group following its acquisition by Red Ventures last year, according to a company spokesperson. These new hires will help to rebuild the staff from those cuts.
CNN
Number of open roles: 233, according to the company's job board
Areas of focus: Creative, content and editorial made up 146 of those listed positions while 64 jobs were categorized under marketing and communications. The third most populous category is technology, with 21 open positions.
Of note: The Wrap reported this week that CNN is seeking to hire an additional 450 people to work on its new streaming service, CNN+, before its launch in the first quarter of 2022. Current employees were also encouraged to apply for jobs attached to the streaming service.
Dotdash
Number of open roles: 75
Areas of focus: Tech, product and editorial
Insider
Number of open roles: 103
Areas of focus: Tech, advertising and editorial
Of note: Insider's newsroom grew by 28% from July 2020 to July 2021, and the company as a whole grew by about 28% during that timeframe as well.
Meredith
Number of open roles: 165
Areas of focus: Growing the company's digital products
Of note: The company recently sold its local media business for $2.7 billion to Gray Television, which is being used to pay down debt and reinvest in its growing national media titles. The local media group, which includes its 17 television stations, is hiring another 85 jobs.
Layoffs: In September 2020, Meredith laid off 180 staffers, 50 of whom were in its national media group.
Time
Number of open roles: 18
Areas of focus: Editorial, product and advertising
Of note: Since the start of the year, Time has made 47 hires consisting of a mix of new role and backfilled positions. Time's president Keith Grossman has been working to build media capabilities on the blockchain and incorporate cryptocurrencies and NFTs into the business model since the start of the year. To do this, he told Digiday that growing the technology team has been top priority, and is considering more candidates without media backgrounds for these more product- and tech-focused roles. As of April, that team had grown to a total of 40 people.
Trusted Media Brands
Number of open roles: 15
Areas of focus: Digital marketing (particularly performance marketing and e-commerce marketing), data science, web development and design
Of note: E-commerce, affiliate marketing and consumer marketing are being prioritized in order to grow the company's consumer products, including cookware, bakeware, cookbooks, a direct-to-consumer subscription box, DIY University classes, and building plans.
Vox Media
Number of open roles: 106
Areas of focus: Audio and podcasting, consumer revenue, e-commerce, programmatic, and branded content
Of note: The company's revenue team is hiring for a number of roles to help build and grow its programmatic business and branded content solutions, which includes audio.
Layoffs: Last July, Vox Media laid off 72 employees, or 6% of its total staff, many of whom had been furloughed earlier on in the pandemic.
Numbers to know
36.7%: Percentage of Facebook's employees who are women.
60.9%: Percentage of Facebook's leadership team members who are white.
43.7%: Percentage of Twitter's employees who are women.
54.6%: Percentage of Twitter's leadership team members who are white.
3 questions with Just Women's Sports' Haley Rosen
Just Women's Sports may have only launched last year, but the sports media outlet already has its sights set on not just covering games but carrying them as well. "We would love to be streaming the games. We know we're not there yet, but that's where we want to go. We want to make women's sports — the actual product — accessible," said Haley Rosen, CEO and founder of Just Women's Sports.
In the shorter term, the media company aims to close the gap in coverage of women's sports versus men's sports. To that end — and fresh off a $3.5 funding round with investors including WNBA star Elena Delle Donne, member of the World Cup-winning U.S. women's soccer team Kelley O'Hara and NBA star Kevin Durant — Just Women's Sports has been expanding beyond publishing articles on its site to building out its podcast network and is preparing a push into video.
The interview has been edited for length and clarity. — Tim Peterson
Just Women Sports obviously is helping to fill a void in that there's a general lack of coverage of women's sports. To what extent does your coverage strategy resemble traditional sports media, or do you see opportunities to take a different approach to how sports is covered, either in terms of editorial strategy or on the product side?
This is something we think about a lot. Men's sports is so developed, and there's been so much iteration and optimization in different channels and companies and media strategies. There's just a lot we can learn from and apply, which is what we're doing now. On the other side of it, though, we're seeing that the landscape is really evolving and shifting. Individual athletes are becoming media properties in their own right. We don't want to fight that; we want to work with that. We want to work with the athletes to hand them a microphone and amplify their message and let them tell their own story in their own words, which is a really big reason why we work with so many professional athletes, especially on the podcast side.
One of the excuses commonly given for why traditional outlets don't cover women's sports on the same level as men's sports is that women's sports aren't as lucrative: Audiences may be smaller, and brands may be unwilling to pay as much to sponsor that coverage. How is Just Women's Sports addressing this perceived revenue challenge?
We've been absolutely overwhelmed with brand interest. If you look at traditional sports media that's built around men's sports, they're building audiences that are tuning in for men's sports and brands that want to sponsor against an audience that's there for men's sports. That's the opportunity we have on the women's side. The demographic that's tuning in to women's sports is highly valuable to advertisers, to sponsors, and we're seeing a ton of success in those deals. It's a different market, and I think it needs to be treated and marketed in a different way.
Hiring season really seems to be ramping up in the media industry, and Just Women's Sports has a few openings listed on its site. How competitive are you finding the market for talent to be right now, and have you had to make any tweaks to your hiring strategy?
For us it's interesting because women's sports is so nascent, so there's not a ton of existing talent in the space. So getting to a couple of those key players is very competitive. On the other side of it, though, there's not a lot of media brands in the space. So we've been really, really fortunate to get connected and work with people that are excited about women's sports, really talented content creators and excited about our approach to women's sports. I think that window of opportunity will close quickly, because the space is evolving really quickly.
What we've covered
How Rich Kleiman and NBA star Kevin Durant are building Boardroom into a media business:
Kevin Durant is one of many athletes who have made moves into the media business, from Derek Jeter with The Players' Tribune to LeBron James with Uninterrupted and SpringHill Entertainment.
Through their company Thirty Five Ventures, the NBA star and his business partner Rich Kleiman have been building a media business that has evolved from a channel on YouTube and show on ESPN+ into a media company called Boardroom.
Read more about Kleiman's work with Durant here.
How BuzzFeed taps its resources to grow an early foray into livestream shopping:
BuzzFeed is the latest media company to start experimenting with livestream shopping (aka the new, digital version of QVC) as the next big opportunity to maximize its ecommerce business.
The publisher now finds itself in an opportunistic position in the livestream space, thanks to its ability to combine its affiliate commerce business, its product licensing business and its video production studio business to create hours-long programming that highlights shoppable products to its audience.
Read more about BuzzFeed's experimentation with livestream shopping here.
A Spanish ad company wants to standardize OOH traffic metrics using satellites:
Spanish company Cuende, which specializes in OOH measurement, launched a platform in the U.S. on Monday called MetricOOH.
The tool uses satellite imagery to assess all traffic in a given zone, of up to 3,500 square miles, then feeds it into machine learning technology to count the number of vehicles passing a given billboard. It ultimately determines which billboard locations are most valuable based on the propensity of the vehicles going past.
Read more about Cuende's new satellite measurement system here.
Why Overtime is banking on third-party metrics to grow its roster of advertisers:
To try and win more media dollars away from television, Overtime has to prove to marketers who are going after a younger audience that they have successfully captured those audiences on YouTube and Facebook.
Overtime's CRO Rich Calacci said he believes it will take a lot more than internal metrics to close a sale, especially when working with new partners, and is working with Tubular Labs to earn those needed metrics.
Read more about Overtime's third-party measurement strategy here.
What we're reading
BDG's buying spree continues:
BDG has agreed to acquire Some Spider Studios in an all-stock deal worth around $150 million, according to The Wall Street Journal. The company has been on a media shopping spree in recent years, having snatched up Nylon, Elite Daily, The Zoe Report and W Magazine. The acquisition of Some Spider Studios will push BDG into the parenting space as it looks to go public via a SPAC IPO by the end of this year.
Vice Media's SPAC talks are hitting a lull:
Initial valuations of Vice Media were around $5.7 billion in 2017 but that number has since fallen by nearly half to $2.5 billion, which was the number being thrown around during the early special purpose acquisition company (SPAC) discussions with backers such as 7GC & Co, The Information reported. Now, the company may be hitting a wall trying to convince investors it is worth as much as $2 billion.
AT&T readies a sale of Xandr:
AT&T is looking to sell its ad tech arm Xandr to ad tech firm InMobi, according to Axios. The sale would be the latest step in the telecom giant's exit from the media business, following its in-process spin-offs of DirecTV and WarnerMedia. And Xandr would mark the second ad tech outfit owned by a telecom company to change hands this year after Verizon sold Verizon Media to private equity firm Apollo Global Management in May.
Newsrooms resist office return plans:
The unions at The New York Times and Hearst Magazines have questioned their respective companies' plans to return to the office, according to Insider. In both cases, employees bristled at the lack of employee involvement in the publishers' plans, and another point of contention among some employees is the lack of flexibility for employees who may not be able to or may not want to work from the companies' offices at least three days a week.
The Athletic raises its subscription price:
The Athletic is increasing the price of an annual subscription from $60 to $72, according to Variety. The sports media outlet had reportedly been in acquisition talks with Axios and then The New York Times, but neither turned into a deal. So The Athletic may be raising its rates in acceptance that it will have to go it alone for now or in hopes of improving its bottom line to be more attractive to potential suitors.
https://staging.digiday.com/?p=420970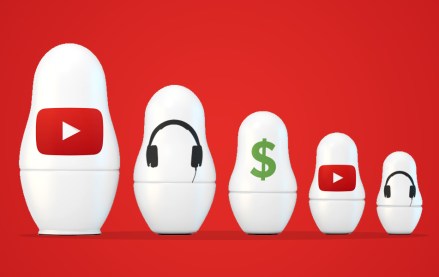 August 17, 2023 • 3 min read
•
•
Adalytics Research asks, 'Are YouTube advertisers inadvertently harvesting data from millions of children?'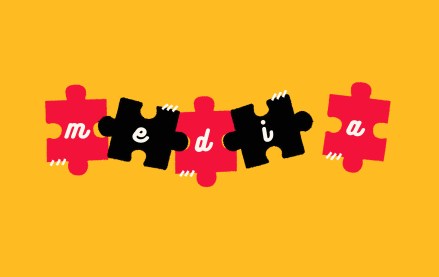 August 17, 2023 • 10 min read
•
•
Publishers' Q2 earnings reveal digital advertising is still in a tight spot, but digital subscriptions are picking up steam.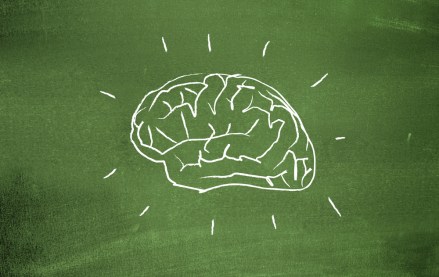 August 17, 2023 • 5 min read
•
•
Experts reflect how the failures of social media and online advertising can help the industry improve the next era of innovation.