Media Briefing: Publishers are optimistic about the conversations — but not inked deals — out of Cannes
June 29, 2023 • 9 min read
•
•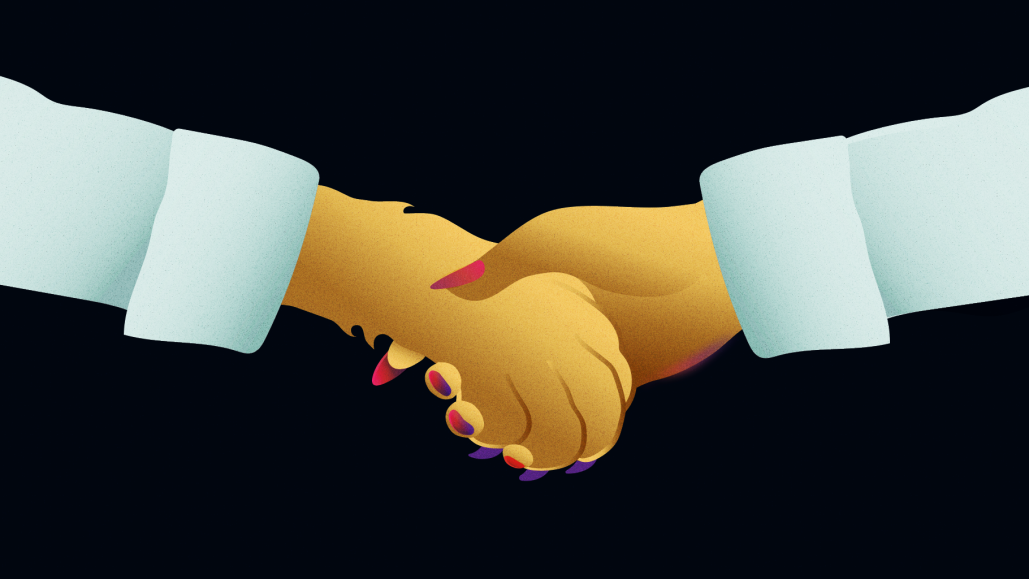 Ivy Liu
This week's Media Briefing looks at how publishers' sales teams performed at the Cannes Lions festival and why the follow-up conversations with marketers may be more important than the initial meeting itself.
Post-Cannes sell-a-thon
The Daily Beast is not for sale, Canada makes Facebook and Google pay publishers and more
Post-Cannes sell-a-thon
Publishers are optimistic about the rest of the year following Cannes 2023, even if the rubbing of elbows with marketers didn't result in more concrete advertising deals. But media execs who attended the sales festival reaffirm that their presence at Cannes did what it was intended: serve as an event for casual conversation and banter to make the meetings — where the deals are actually made throughout the year — easier to schedule.
By and large, the media executives who spoke with Digiday for this story said that the new connections forged between themselves and prospective clients were well worth the investment it took to show up there, be it in the form of a small sales team focused on rubbing as many elbows as possible, or as part of a multi-day, celebrity-clad activation.
Generally speaking, most of those media execs agreed that marketers ran the gamut on timelines they were focused on at Cannes. And the hypothesis that clients would be more focused on Q3 and Q4 this year due to economic conditions over Q1 of next year didn't necessarily pan out.
CEO of the newly formed company World of Good Brands, Lindsey Abramo, said that Cannes generated leads for Q4 and 2024, but did not say if her team inked any official deals while on the ground.
"We had some clients who very much wanted to talk about Q4 because they suddenly had an appetite to start making moves on Q4," said Todd Haskell, svp and CMO of Hearst Magazines, adding that one CMO of a fashion brand he declined to name was interested in possibly working on a campaign for fall fashion season, but that deal is still in the works. Other clients, however, "were in a much longer cycle and were talking about their fiscal 2024-2025 plans." Those conversations centered around joint business partnerships, which are measured in years versus months. It's unclear exactly what those partnerships would look like.
Future's CEO Jon Steinberg said he wasn't particularly focused on 2023-based campaigns going into Cannes and never approaches prospective clients by asking if they have any money to spend in the near term. Instead, he said he wanted to make as many new connections as possible — particularly with U.S.-based marketers, as the U.K.-based publisher continues its western expansion.
"Most of our conversations were really more introductory… we obviously want to follow up on these things as quickly as possible to have them be revenue generating as quickly as possible," Steinberg said. "It's not really about closing a deal in real time. It's about setting up the relationships for when the budget is there, when the marketer wants to do it, when everything is right."
Steinberg's team went into Cannes with a goal of having 50 to 100 action items — such as follow-up calls or writing proposals — to tackle after the festival. In all, his team met with 43 people who they will follow up with starting this week and in many cases, those 43 meetings yielded more than one action item.
Serendipity is a strength
The Gallery Media team went into Cannes Lions with about 30 meetings pre-scheduled with various marketers, but through happenstance of running into prospective clients and agency executives at local hotel bars and on its parent company's VaynerX Yacht, Gallery Media's CRO Chris Anthony said his team made closer to 100 meaningful connections over the course of the week that have a higher potential to result in a deal.
"Sometimes the serendipitous meetings that [happen when] you run into someone that you were trying to nail down and you talk for 15 minutes, [those] are just as powerful as an hour-long scheduled meeting," Anthony continued. "That's one of the beauties of Cannes — that everyone is in an environment that forces them to be leaned-in and learning and being maybe a slightly bit more relaxed."
Of those 100 meetings, Anthony said it's realistic that 10 of them would translate into partnerships during this calendar year. For the rest, he's focusing on the longer term opportunities for 2024, but added that it was ultimately up to the marketers to dictate which timelines they were most interested in.
Strike while the iron is hot
Anthony's team is spending this week organizing to continue to foster those connections. He pointed to one meeting with a retail CMO at Cannes whose agency executive counterpart wasn't available for a chat in-person, but jumped on a call first thing on Monday morning.
As a "huge believer" in striking while the iron is hot, Steinberg said his sales team is already exchanging emails with the prospective clients they met in person at Cannes to set up follow-up meetings.
Abramo said that her team is not only following-up with the clients they met in-person at the festival, but setting up introductory meetings with attendees that they didn't have time to meet in-person.
Abramo pointed to a mass turnout resulting in a greater number of conflicting events. "There simply wasn't enough time in the week to see everyone on the ground, which has resulted in a higher number of virtual meetings scheduled in July," Abramo said.
Maintaining the fanfare while generating an ROI
While some media companies opted out of the yacht affairs this year, others embraced the traditional Cannes activity, including Gallery Media on the VaynerX Yacht. The Wall Street Journal had the "most successful and productive iteration" of its Journal House franchise at Cannes this year, according to the company's CRO Josh Stinchcomb. This was in part because it was the WSJ's best year for sponsorships sold against the Journal House.
Stinchcomb's team hosted more than 50 business meetings within the Journal House, with over 30 of those at the CMO level. Haskell said his team had 60 different meetings with C-suite level clients at Hearst House. Hearst didn't sell sponsorships against its activation, but the space lended to talk to new advertiser categories, like travel, Haskell said.
What we've heard
"If we continue to prune in this direction and figure out what bid requests are not worth sending or not worth selling as a publisher, we can incrementally charge more for the ones that are worth doing."

– Justin Wohl, CRO of Salon.com, TVTropes.org and Snopes.com, on the latest episode of the Digiday Podcast, talking about why he's started traffic shaping across his brands' programmatic inventory.
Numbers to know
$350 million: The amount bid by a group of buyers including Fortress Investment Group to acquire Vice Media Group out of bankruptcy. The group originally bid $225 million but raised its offer.
82%: The percentage ownership stake of Forbes that 28-year-old entrepreneur Austin Russell is planning to buy. Valued at $800 million, Forbes' current majority stake holders, Integrated Whale Media, will retain a 10% ownership of Forbes while Russell, along with Sun Group and Abu Dhabi-based investment firm Capital Investment LLC, are working to purchase the remaining shares.
4: The number of new C-suite appointments Vox Media announced this week, including the shift of former CRO Ryan Pauley to the role of president of revenue and growth and the appointment of Geoff Schiller as his CRO successor. Jackie Cinguina was promoted to CMO and Lauren Rabaino to COO.
80%: The portion of Google's video-ad placements on third-party sites that violate the standards it promises advertisers.
What we've covered
U.S. publishers experience testing fatigue as they evaluate alternative IDs to third-party cookies
While European publishers are flat out rejecting any third-party cookie alternatives like UID 2.0, RampID and ID5, most U.S. publishers seem to be stomaching them when they need to at the request of advertisers.
A handful of frustrated U.S. publishers, however, are feeling the exhaustion of having to test each and every universal identifier on the market, or risk losing out on incremental ad revenue.
Read more about the state of alternative ID adoption amongst publishers here.
BuzzFeed expands creator network to produce more content while keeping fixed costs down:
BuzzFeed is working with more external content creators to increase its short-form video output without having to increase its fixed operational costs, at a time when BuzzFeed is laser-focused on profitability.
Across all of its verticals, BuzzFeed is currently working with 170 creators as part of its creators program, 70 more than this time last year.
Take a deeper look at why BuzzFeed is expanding its network of creators here.
The New York Times Cooking is letting readers taste test recipes over text to drive subscriptions:
The New York Times is trying out a new way to boost subscriptions and engagement to its paywalled NYT Cooking recipe platform.
With a simple text featuring an emoji, the publisher is dishing out 150 recipes for free.
Read more about the Times' latest subscription growth strategy here.
Why emissions need to be taken seriously today, not tomorrow:
The final episode of the Digiday Podcast at Cannes mini-series centered around sustainability and carbon emissions reduction.
Anne Coghlan, co-founder and COO of Scope3, outlined some steps that marketers can take to reduce their scope 3 emissions within their digital advertising businesses.
Hear more of what Coghlan had to say about sustainability here.
What we're reading
The Daily Beast is not for sale:
Six months after it was reported that Barry Diller, chairman of the digital media company IAC, was exploring the sale of its The Daily Beast asset, Diller announced that he will not sell the digital news site after all, The New York Times reported.
Canada demands Google and Facebook to pay publishers:
A new law passed by the Canadian Parliament will now require tech companies like Facebook and Google to pay Canadian news outlets for linking to their articles on their platforms, according to The New York Times. Facebook's owner Meta said in response that it will remove all news articles from its platforms in the country.
Group Black is eyeing The Arena Group as its next potential acquisition target:
The Black-owned media network is now courting Sports Illustrated's owner, The Arena Group, to possibly acquire a majority stake, according to The Wall Street Journal. While the network has pursued other media companies in the past, it has not yet completed a deal.
Made for advertising sites are inundating programmatic private marketplaces:
PMPs are meant to curate premium advertising inventory across the internet for advertisers, but more and more, made for advertising sites (MFAs) are showing up in those marketplaces, calling into question whether or not the "junky" content should have a place there at all, Adweek reported.
A group of former journalists launch a new VC firm:
The group – including Harvard Business Review editor-in-chief Adi Ignatius, "The Smartest Guys in the Room" co-author Bethany McLean, investor and McKinsey alum Antoine Grant and tech entrepreneur Roy de Souz – will hold equity in the fund, as well as act as advisors to the founders of the tech start-ups that the VC firm invests in, according to Axios.
https://staging.digiday.com/?p=509437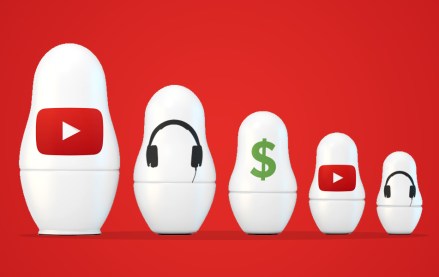 August 17, 2023 • 3 min read
•
•
Adalytics Research asks, 'Are YouTube advertisers inadvertently harvesting data from millions of children?'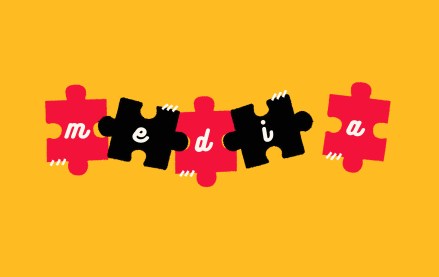 August 17, 2023 • 10 min read
•
•
Publishers' Q2 earnings reveal digital advertising is still in a tight spot, but digital subscriptions are picking up steam.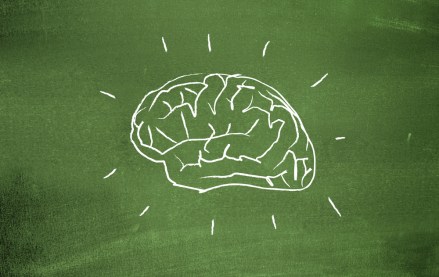 August 17, 2023 • 5 min read
•
•
Experts reflect how the failures of social media and online advertising can help the industry improve the next era of innovation.