Media Briefing: Podcast publishers are using YouTube Shorts as a way to attract new audiences
February 16, 2023 • 9 min read
•
•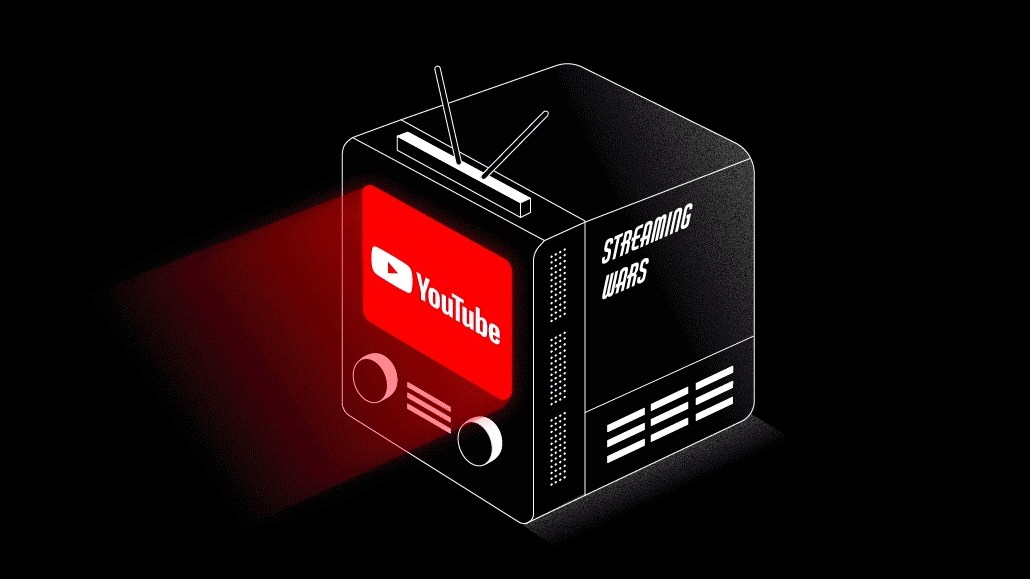 Ivy Liu
This week's Media Briefing looks at how publishers are finding new audiences for their podcast YouTube channels.
Podcasts discovery via Shorts
Does ChatGPT save journalists time?
Vice Media gets $30 million to finance debt, Time and Taboola team up on a new commerce site and more
Podcast discovery via Shorts
The key hits:
Podcast publishers are using YouTube Shorts as a marketing vehicle for their video podcasts.
Shorts contribute upwards of 40% of views to full-length episodes of Betches Media's "U Up?" podcast on YouTube.
Given the early signals that Shorts can generate new audiences to podcasts, some publishers are considering creating promotional Shorts content for their shows before fully transitioning full-length podcasts into video.
YouTube Shorts has served as an audience acquisition funnel to creators' long form videos on the platform for some time, but podcast publishers are finding that the 60-second-and-shorter videos are becoming a marketing vehicle to get new eyeballs on the full-length, often video-based podcasts episodes posted on their YouTube channels.
Shorts currently drives about 40% of the views to the YouTube channel for Betches Media's "U Up?" podcast which at the time of publication only has about 6,800 subscribers on YouTube, compared to a monthly average of over 1 million downloads, per Betches, across all podcasting platforms, including Apple Podcasts and Spotify. And as each YouTube video receives a couple thousand views on average, per channel data, the number of total views coming in from Shorts is really only a few hundred to a thousand per episode. But 90% of those Shorts viewers are new viewers to the 'U Up?' channel — aka viewers who haven't visited the page in the last 90 days, according to David Spiegel, chief revenue officer of Betches Media.
"While [YouTube Shorts] is still an experiment, that type of exposure, you've got to assume, is worth something," Spiegel said. And because of that belief, he added that his team "shift[ed] a lot of our strategy around podcast promotion towards short-form, vertical video," not just on YouTube Shorts, but also on TikTok, Instagram and other social platforms.
As of now, there isn't any data Betches Media can access to see whether those viewers are ultimately converting to podcast subscribers on other audio platforms, but Spiegel said that the general brand awareness opportunity has made this marketing strategy a focus this year for the company.
"If you just look at that pure, new viewership … I do think that it's a necessary [marketing] vehicle," Spiegel said. "I do see us [launching] short-form [videos] across more shows before we would launch a standalone YouTube channel [for other podcasts in their portfolio]," he added, optimistic that interested viewers would find the shows on podcast apps on their own.
One industry source, who spoke on the condition of anonymity, said that right before their conversation with Digiday, they were on the phone with two clients of their who host podcasts, advising them that if they're not currently using Shorts as a promotional tool for their shows, they need to start doing so.
"We are seeing a lot of success in terms of [clients' audience] numbers going up on their podcast [channels] and I think a part of that is [they're] utilizing Shorts," said the source, who declined to share exact audience growth figures for the clients they represent.
Bleacher Report's sibling brand House of Highlights has used YouTube Shorts as a core part of its social media content arms for about a year, according to Drew Muller, general manager of House of Highlights and the B/R Lifestyle Portfolio. And while the strategy for the main House of Highlights channel is to create original Shorts and not necessarily refer those viewers to the original long form channel, Shorts is used as a mechanism for referring first-time listeners to the video version of the House of Highlight's podcast, 'Through the Wire,' he said.
"Shorts have been a huge part of ['Through the Wire's'] growth strategy and have basically doubled their audience over the last six months by bringing people into their long form episodes," Muller said.
The House of Highlights brand holistically added 3.7 million subscribers to its YouTube channel in 2022, with 93% of them coming through YouTube Shorts, according to a company spokesperson.
iHeartMedia is investing in its video podcasts, with the goal being to distribute its shows on whichever platform its audience wants to consume them, said Will Pearson, president of iHeartPodcasts. However, "I don't think you'll see a point in the near future where every single podcast that we do, we're rushing to do a video version," he added.
"What we're seeing more than anything at this point is people discovering podcasts, via any form of a video as we're testing it, but then converting and becoming more regular listeners where they have traditionally listened to podcasts," said Pearson. He added that his team is able to track this through listener surveys, asking them directly where and how they found the podcast, but also through some attribution data that they're able to get from certain social media platforms — adding not all are equally created when it comes to discerning this data, though he declined to say how YouTube performs in this regard.
It appears as though YouTube is trying to get more serious in its role as a podcast distributor. In August, the platform launched a podcast explore page, to help users find new shows.
What we've heard
"We're shifting from display first advertising, because we've seen that the effectiveness of that form has really dropped. Readers and audiences are focused more on the content that they desire. The focus here is commerce-first, not display ad-first."

— Melody Brown, Blavity Inc's new associate vp of consumer media on the latest episode of the Digiday Podcast
Does ChatGPT save journalists time?
With all the talk about ChatGPT, it's no surprise that curious journalists are testing out the generative artificial intelligence chatbot to see what it's capable of. In conversations with three journalists, most agreed that ChatGPT can act as an assistant or research tool.
But there is less consensus on whether ChatGPT actually saves time during the reporting process.
Taylor Nakagawa, digital editor at Crain's New York Business, said ChatGPT has assisted him with more mundane tasks such as suggesting additional potential sources, providing helpful data and summarizing stories.
"I do feel like that it shows a lot of potential for speeding up the reporting process," especially when starting to report a new story, Nakagawa said. "I was impressed by how thorough it was in pulling data on local cities, which you don't usually find too much of unless you're an expert."
Alesandra Dubin, a freelance writer and editor, said ChatGPT provided a small "shortcut" for conducting research and used it like a search engine. She admitted, however, "I don't know if it's saving a huge amount of time right now. But maybe it eventually will."
Jill Schildhouse, a freelance writer and editor, has found that using ChatGPT just adds another step to her reporting process. Because of past issues with ChatGPT providing incorrect information (and the fact that it is limited to providing information from data up through 2021), Schildhouse said she needs to use Google to fact-check information from the chatbot.
"It's costing me time right now, just because I have to fact check everything so carefully," said Schildhouse.
This Digiday journalist found herself doing a lot of roundabout work when testing out ChatGPT. I asked the chatbot, "Which publishers are using ChatGPT?" It responded: The Washington Post and the Guardian. When I asked ChatGPT to share sources to back up that claim, all the page links it provided were broken.
Asked if they were using ChatGPT, The Post and the Guardian confirmed they are not. — Sara Guaglione
Numbers to know
20%: The percentage of employees Yahoo is laying off, with the cuts impacting more than 50% of its ad tech employees.
$477.6 million: The amount of revenue Dotdash Meredith generated in Q4 2022, representing a 26% decrease year-over-year in pro forma revenue due to a 14% drop in digital revenue and 36% drop in print revenue.
5%: The amount of employees that News Corp is expected to cut from its overall headcount this year, due to declines in quarterly revenue.
What we've covered
Why content on Snapchat has become less profitable for some news publishers:
For one publisher, Snapchat revenue increased by 88% year-over-year during the summer months of 2022, leading the team to try and launch more channels. But Snapchat allegedly declined the pitches due to having pivoted away from prioritizing this type of publisher programming.
This publisher isn't alone in their rollercoaster experience with Snapchat.
Learn more about publishers' content strategies on Snapchat here.
Why podcast ad buyers are hesitant to spend through demand-side platforms:
Despite improvements in podcast advertising that have made it easier to buy ads through programmatic channels, buyers are slow to adopt true programmatic podcast buying through a demand-side platform, according to buyers who spoke with Digiday.
"Programmatic is still relatively in its infancy in the audio space compared to other channels in media," said Robyn Meyers, vp of programmatic for AdsWizz.
Read more about the state of the podcast programmatic ad market here.
Digiday+ Research: Publishers streamline revenue sources, with direct-sold ads top money driver:
Digiday's survey found that, overall, the number of revenue sources publishers rely on has fallen very slightly since the first quarter of last year.
To be exact, publishers are currently relying on 6.41 revenue sources on average, compared with 6.60 revenue sources last year.
Read more about publishers' dwindling amount of revenue streams here.
Publisher editorial teams experiment with ChatGPT, but few use AI tech in their work:
A few publishers made headlines recently over their adoption of ChatGPT or similar AI technology to produce content for their websites, including BuzzFeed, CNET and Sports Illustrated.
But so far, those publishers seem to be the outliers.
Read more about how publishers are experimenting with AI here.
What we're reading
Bing's chatbot could pose a threat to publishers:
Microsoft's new chatbot interface on its Bing search browser is able to slip past publishers' paywalls, according to Wired. After searching for "best dog beds," the bot replied with content that is typically accessed only through a metered paywall on Wirecutter.
Time teams up with Taboola to launch a new commerce site:
Next quarter, Time and Taboola will co-launch a new commerce website, according to Axios. A team of editors and writers from Taboola will be tasked with creating the content for the site, which will live on Time's main website.
The tumultuous history of Spotify's investment in podcasting:
After spending hundreds of millions of dollars on podcast production companies, signing big name audio creators and deciding to keep its shows exclusive to its platform, Spotify is questioning the amount of faith it had in the business of podcasts, reported Semafor.
As bills stack up, Vice Media secures $30 million to finance debt:
Vice Media is still pursuing potential buyers, but in the meantime, it's trying to settle some of the millions of dollars worth of debts it owes to vendors and advisors, some of whom haven't been paid for over six months, reported The Wall Street Journal.
https://staging.digiday.com/?p=489488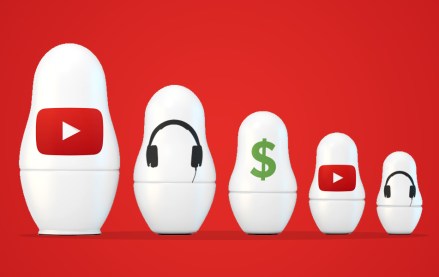 August 17, 2023 • 3 min read
•
•
Adalytics Research asks, 'Are YouTube advertisers inadvertently harvesting data from millions of children?'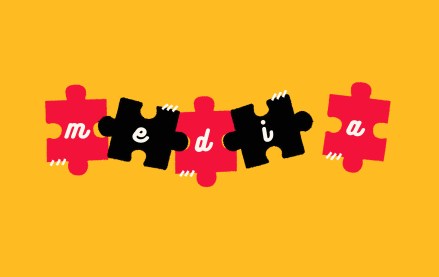 August 17, 2023 • 10 min read
•
•
Publishers' Q2 earnings reveal digital advertising is still in a tight spot, but digital subscriptions are picking up steam.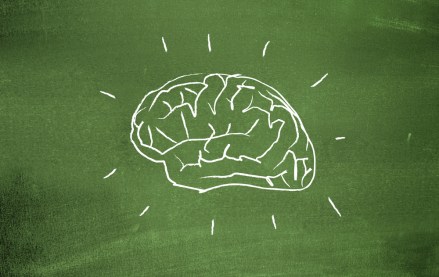 August 17, 2023 • 5 min read
•
•
Experts reflect how the failures of social media and online advertising can help the industry improve the next era of innovation.