Media Briefing: Media execs start 2023 with reader revenue concerns
January 5, 2023 • 12 min read
•
•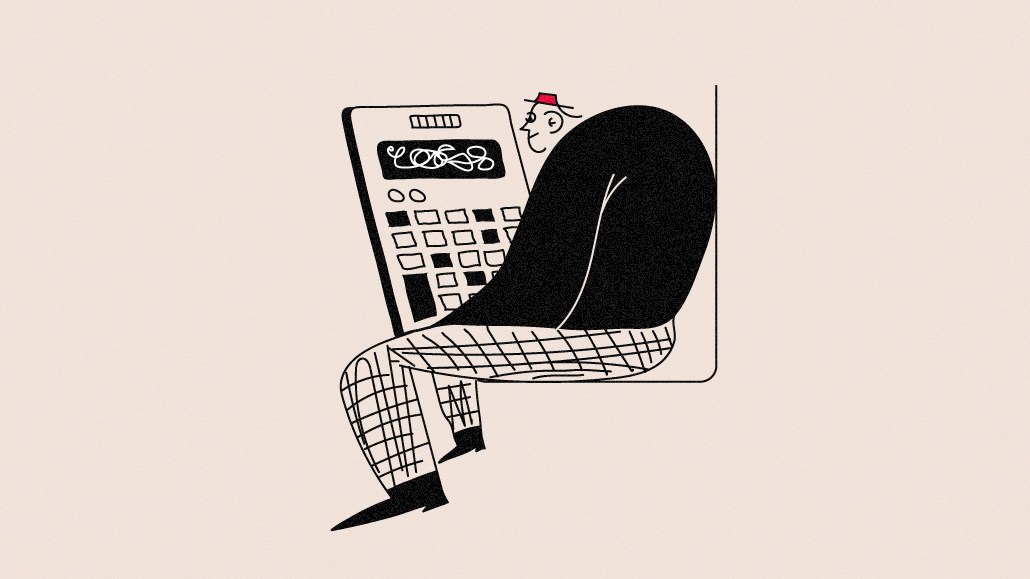 Ivy Liu
In the first edition of the Media Briefing in 2023, Digiday's media team looked ahead to the predominant opportunities and challenges that are expected to drive our coverage this year.
Media execs' top trends for 2023
3 Qs with the L.A. Times on DEI challenges and goals in 2023
The podcast boom is over, Vox Media bans fossil fuel ads and more
2023's top trends
The key hits:
After facing more than six months of headwinds, publishers are cautiously approaching their 2023 plans.
Reader revenue is at risk as much as advertising revenue.
Cost-cutting will remain a necessity in the first half of the year, media execs predict.
Publishers will take their best bets on any new projects or product launches, but the prioritized platforms are already running the gamut from owned-and-operated channels to social media platforms.
Many publishers prepared their 2023 budgets and playbooks with a conservative mindset after 2022 ended up being more focused on survival than growth.
Even though they're backed with the belief that the economic downturn is likely going to persist through the first couple quarters of the year, media executives are hesitant to look ahead beyond the first half of the year.
Bracing and pacing for the economic downturn
Last year's economic turbulence didn't suddenly quell when the ball dropped on New Year's Day, but the previous six months of headwinds did give media execs time to plan out their events calendar around the predicted dips in advertising revenue in the first half of 2023.
"We saw the slowdown really happened in Q2 [2022] … [In] Q4, we didn't have that influx like we normally do, and what's happening is that it's getting pushed into Q1," said Sherry Phillips, CRO of Forbes. "So I feel optimistic about Q1, but what I'm predicting might be potentially soft March and April."
To combat some of that softness, Phillips said the company's tentpole events have been spaced out to ensure revenue is coming in from the events business, even when the broader advertising market is underperforming. But overall, she is predicting that the back half of 2023 will be the main opportunity to recoup any losses accrued between January and June.
Meanwhile, Apartment Therapy Media's president, Riva Syrop, said during an episode of the Digiday Podcast last year that her team is delaying its tentpole commerce event franchise Small/Cool until the fall 2023 to give sponsors "breathing room," which will hopefully improve the chances of selling all ad inventory associated with the event.
Even still, a continuation of last-minute deals and tight sales cycles will keep even the most cautious publishers on rocky terrain. "People are really planning month-to-month and week-to-week; it's not quarter-by-quarter. So it will be hard to predict just based on that," Phillips said. – Kayleigh Barber
Reader revenue is on the rocks
The economic slowdown in the advertising industry is just the tip of the iceberg. Coming out of one of the most costly times of the year (the December holiday season), many consumers will make budgeting a resolution for 2023.
This means all costs deemed unnecessary will be put on the chopping block, so publishers that haven't solidified themselves as a daily habit or a critical resource to subscribers will be at risk of losing recurring revenue, according to Scott Havens, CEO of Bloomberg Media.
"Regardless of what happens with the global macroeconomic environment [this year], we still think the battle to acquire, engage and retain customers in this increasingly fatigued, competitive and fragmented media environment is the key to success over the long term," said Havens in an email to Digiday. "Publishers that fail to position themselves as 'must have' … and are instead considered 'nice to have' by their customers will continue to struggle and perhaps [struggle to] exist."
The Wall Street Journal's CRO, Josh Stinchcomb, said new editorial and commerce products launched last year across the Dow Jones catalog are critical for both diversifying advertising revenue and consumer revenue by giving readers more accessible content through their subscriptions.
But one big question mark will be around how much publishers can offer readers when cost-cutting measures like hiring freezes and layoffs impact the workforce that's meant to create and manage these new products.
Recessions "can actually be great moments for innovation," according to The Atlantic's CEO Nicholas Thompson. Despite teams getting scrappier and it becoming "harder to find new subscribers in the places we traditionally search for them, we're figuring out new places to efficiently look." – Kayleigh Barber
"Cost discipline" era likely to continue
The moves many publishers put into motion last year to manage costs will continue taking effect this year. If the economy doesn't improve, publishers will evaluate their businesses to look for more areas to cut, which likely means further hiring freezes, layoffs and office space reductions in 2023.
"There's a kind of cost discipline that you're seeing across so many media businesses right now," said a publishing exec who asked to remain anonymous. The media industry has seen these headwinds coming, and executives are managing costs to be prepared for challenging times.
But if the economy stabilizes, the worst of it might be behind us, said Craig Huber, media analyst and founder of research and advisory firm Huber Research Partners.
Some publishing executives were optimistic that the cost-cutting decisions they enacted last year are enough to carry them into 2023 successfully. As we previously reported, publishers faced macroeconomic headwinds in the back half of last year that resulted in disappointing ad revenue. However, in Q3 earnings calls last year, execs at Gannett and IAC said that despite those declines, they were hopeful revenue would start to increase again in Q4 and in the beginning of 2023.
Other companies are not as confident. BuzzFeed, which had flat ad revenue in Q3, plans to let go of about 12% of its workforce by the end of Q1 2023 to "weather an economic downturn that I believe will extend well into 2023," BuzzFeed CEO Jonah Peretti wrote in a memo to employees. The Washington Post is also planning layoffs this year. – Sara Guaglione
Follow the reader
Creating more products and offerings will not only boost member programs but will create more ad inventory to sell that doesn't require splitting profits with platforms through revenue shares. For Insider, chasing the revenue potential of readers coming to its website is one of the biggest opportunities in 2023.
"One [goal] that we're really focused on is how do we get more people to spend more time with Insider on our owned-and-operated properties. We think that there's more of an opportunity to make Insider a part of people's everyday routine and I think that there's a huge value in that to advertisers," said Maggie Milnamow, CRO of Insider.
Meanwhile, other publishers are following audiences to the platforms they're naturally drawn to versus trying to corral them back to their O&O properties.
For Vice Media Group, it's a priority to grow social media revenue in 2023 across everything from short-form, vertical video on platforms like TikTok and Instagram to livestream programming on platforms like Twitch, according to Cory Haik, the company's chief operating officer. This goal was set following the increased share in total revenue that this business contributed in 2022, although Haik wouldn't disclose hard revenue figures for this revenue stream.
The chance of making more money from short-form vertical video platforms, like TikTok and YouTube Shorts, may be influential enough in a down economy to reignite the pivot to video mantra of 2016. – Kayleigh Barber
What we've heard
"[Twitch] is not right for every publisher. If you have the DNA to understand how to build and grow an audience on Twitch, and you lean into personalities, I think it can be really successful. But you have to know your audience and where they live."

– Nick Cicero, vp of strategy at Conviva
3 Qs with the L.A. Times on DEI challenges and goals in 2023
In the past two years, the L.A. Times has improved the diversity of its workforce and in 2021, 43% of its overall employees were white (a two percentage point decrease from 2020) and managers were 55% white (a four percentage point decrease). The company, however, increased the share of white employees in its editorial department by two percentage points from 2020 to 57%.
Digiday spoke to Angel Jennings, assistant managing editor for culture and talent at the L.A. Times, and Nicola Franklin, senior director of talent management & organization development, to hear how they are measuring the progress of the L.A. Times' DEI goals, what the challenges are to achieving those goals and what they are planning to focus on in 2023.
This conversation has been edited and condensed.
How would you describe the L.A. Times' progress with its DEI goals in 2022?
Jennings: I've been extremely proud of the hires we've made, the promotions that have taken place — how we brought in people with unconventional thinking. But we're inching along. We were hoping by now we would be sprinting. But also, I'm two years into management. Of course you think, 'oh we can fix this overnight.' I'm learning you can't. It takes complete commitment from the whole team [on] long-term goals… Like many companies, we also face challenges in retaining people. We're a large metropolitan paper and we have national competitors.
How do national competitors impact the L.A. Times' retention efforts?
Franklin: With all of the changes in working practices that COVID has brought about, we're now facing much more increased competition – not just from the East Coast but across the country – than we ever have before. It's a clear benefit if we can attract those people, but it also means we are more at risk of people finding other roles elsewhere. Now they don't have to move to do that, whereas in the past, they would have had to relocate.
What's the focus of the L.A. Times' DEI goals in 2023?
Jennings: We've started [a monthly listening tour in 2022] and we [will continue it in 2023]. We have engaged the community in a way we've never done before, bringing together critics, subscribers, activists, academia – to find story ideas, to discuss our missteps openly, to actively source for ideas and just have a pipeline for people to have a conversation that's not one-sided.
[2021] was the first time we attended the various affinity conferences [in person], like the AAJA, NABJ [and] NAHJ, and we're going to continue with that. We actually had some great success getting the brand out there, meeting some amazing talent … Part of my job is the internship and fellowship program — I'm part of cultivating the pipeline. That requires having some tough conversations with journalism schools and deans and departments. When I see the list of people that are applying to my program and I don't see it's very diverse, I very bluntly say, 'We will not continue partnerships with you guys.' … I have very candid conversations with them [like]: 'This pool is not diverse enough. What are you doing to make sure you bring in more journalists of color? What can I do to help you?' Sometimes it's just calling them out.
Numbers to know
$414 million: The amount Meta was fined by EU regulators due to illegal advertising practices that go against GDPR.
20 years: The amount of time Rupert Murdoch's companies Fox and News Corp renewed their Midtown Manhattan office leases for, a contrast to many other media companies who have downsized or sublet their office spaces to cut costs.
2,000%: The percentage increase in the number of live podcast recordings since 2013.
What we've covered
Digiday's top media trends to watch in 2023:
Based on the conversations Digiday Podcast co-hosts Tim Peterson and Kayleigh Barber have had with media executives and brand-side leaders, the current economy's murky waters could be tricky to cross without taking on collateral damage.
Hear from the editors on Digiday's media beat about the top trends they'll be following in the new year on the latest episode of the podcast.
Listen to the conversation here.
WSJ, Insider, BDG among publishers revisiting pandemic lessons in business ops as potential recession looms:
After learning fast on their feet in 2020, publishers had to make some changes to the way they conducted business.
Nearly three years later, several of those changes are still in place — guardrails media execs now hope will help them weather this pending economic storm.
Read more about publishers' recession playbook here.
The definitive Digiday guide to what's in and out for advertising in 2023:
Adland saw its fair share of ups and downs this year.
Take a look at the Digiday editors' comprehensive list of what's in and out in the media and marketing industries.
See the list here.
'The shine has definitely come off': Digiday's top takeaways from 2022:
This year ended up looking quite different from what was predicted by Digiday's editors at the beginning of 2022, but it made for a fascinating saga to follow.
Hear from some of Digiday's reporters and editors on the media and media buying beats about their top takeaways and trends from 2022.
Listen to the podcast episode here.
What it's like working alongside a sibling in the media industry:
Media can be a family business. Take some of the most recognizable surnames from the industry: Murdoch, Cox, Hearst, Newhouse, Sulzberger.
In some cases, the industry is still a family profession.
Hear from execs about what it's like to work with their siblings in the media industry here.
What we're reading
Vox Media is the latest publisher to ban fossil fuel ads:
Publisher of Vox, New York Magazine and SB Nation said that it'll no longer run ads from fossil fuel companies, a policy that's supposedly been in place since early 2021, but is now formalized as of the start of 2023, according to Marketing Brew.
TikTok tracked journalists while investigating company leaks:
TikTok's parent company ByteDance fired four employees after an internal investigation revealed they accessed data on two journalists and other U.S. users to track down a company leak, according to Forbes.
The Guardian closes its offices until Jan. 23 after suspected ransomware attack:
The Guardian's staff have been working remotely since Dec. 20 after its global IT systems were impacted by a suspected ransomware attack. Employees were asked to continue working from home for the next three weeks to reduce strain on the publisher's networks, according to the Press Gazette.
Local journalism is thriving in Marblehead, Mass.:
A positive indicator for the business of local news is that local communities will rally to fill a news void after their beloved local paper is removed. That's what happened in Marblehead after Gannett shifted the town's longtime weekly from local to regional coverage. In the months that followed, the Marblehead Beacon, the Marblehead Current and the Marblehead Weekly News were all launched, reports the Boston Globe.
After maturing over the past couple of years, the podcast industry has finally entered the phase of growing pains commonly felt in an economic downturn by more established media companies, including hiring freezes, smaller upfront payments and fewer acquisitions, according to Bloomberg.
https://staging.digiday.com/?p=482969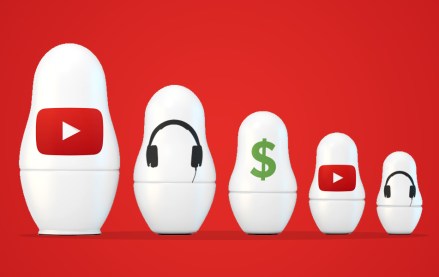 August 17, 2023 • 3 min read
•
•
Adalytics Research asks, 'Are YouTube advertisers inadvertently harvesting data from millions of children?'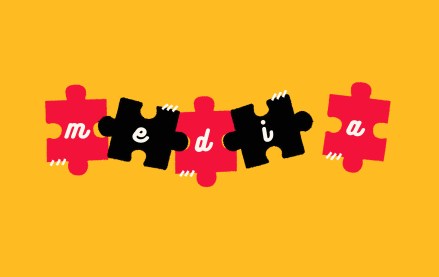 August 17, 2023 • 10 min read
•
•
Publishers' Q2 earnings reveal digital advertising is still in a tight spot, but digital subscriptions are picking up steam.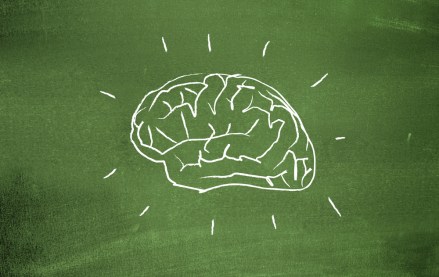 August 17, 2023 • 5 min read
•
•
Experts reflect how the failures of social media and online advertising can help the industry improve the next era of innovation.